Grandmaster Nightfall Boost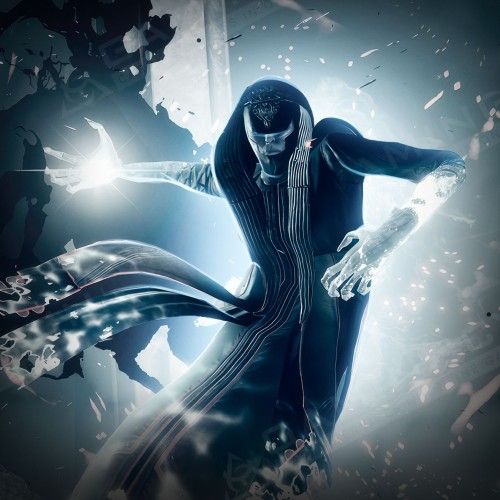 Boosting Schedule
Set the time when the booster may play your account with your manager. We can provide your whole carry while you're AFK without disturbing your usual gaming time!

24/7 support
Get a helpful human reply in ±15 seconds!

Hide My Boost
We've developed this unique software to protect you from bans and suspensions. It allows account sharing without flagging an account.

Secure Payments
You can pay securely with PayPal or your Credit Card via Stripe. All payments are covered with the customer protection system and money back guarantee!

Secure Web-site
SSL and HTTPS protocols are used for your 100% privacy & data safety
On this page of Gamingcy, you can buy Grandmaster Nightfall boosting services, designed to assist you in conquering this challenging endgame experience. Our team of experienced guardians is dedicated to ensuring your success and helping you claim the fantastic rewards that await you inside this PvE activity. Our boosting service is accessible to gamers on Xbox, PS4, PS5, and PC platforms.
Destiny 2's Grandmaster Nightfall is a challenging weekly PvE event where Guardians fight against formidable PvE champions in hardcore Strikes. Each week, a different NF Strike with unique modifiers makes it one of the game's hardest activities. To participate, you need a high Power Level and a skilled Fireteam, as there's no matchmaking. Completing Nightfalls on Grandmaster difficulty is a notable achievement, offering rewards like Ascendant Shards, Adept weapons, and high-tier loot. With our expert sherpas, all these exclusive items become easily accessible. Remember that Ascendant Shards (used for enhancing gear) are always dropping, but weapons are on a weekly rotation.
Nightfall Adept Weapon rotation for Season 22:
Pre Astyanax IV – Combat Bow
Warden's Law – Hand Cannon
Loaded Question – Fusion Rifle
BrayTech Osprey – Rocket Launcher
Why Choose Our GM Nightfall Boosting Service?
Experienced Guardians:

Our team comprises seasoned Destiny 2 sherpas who have mastered the intricacies of GM Nightfall boosts. They possess extensive knowledge of strike mechanics, optimal loadouts, and effective strategies to guarantee your success.

Account Security:

Your account's safety and privacy are our top priorities. Our boosters adhere to stringent security protocols and never engage in any activities that could jeopardize your account. We highly value your trust and satisfaction.

Efficiency and Timeliness

: We understand the value of your time. Our boosters will swiftly and efficiently complete your Grandmaster Nightfall carries, ensuring prompt receipt of your desired rewards. Bid farewell to frustrating failures and wasted hours.

Fantastic Rewards

: GM Nightfall offers a wealth of incredible rewards, including Ascendant Shards, Adept weapons which are on a weekly rotation, and other high-tier loot. You can also earn Ascendant Shards for enhancing Exotic gear and masterwork armor. Our boosters will help you secure these coveted items, boosting your character's power and capabilities.

Tailored Service

: We believe in offering a personalized experience. When you purchase our Grandmaster Nightfall boost, our team will collaborate closely with you to customize the service to your preferences. From selecting the desired difficulty level to scheduling the runs, we ensure a seamless and enjoyable boosting process.
Destiny 2 Grandmaster Nightfall Carries:
The Process Explained
Upon purchasing the

D2 Grandmaster Nightfall carry

, your dedicated account manager will promptly contact you through Discord, Skype, or Email.
We are committed to initiating this contact within

5-10 minutes after payment

. Alternatively, you can reach out to us directly on Discord using the username Gamingcy. Here, you can discuss and finalize all the specifics of your D2 Nightfall boost, including the start time, a convenient playing schedule, and other relevant details.
Our 24/7 support will help you track the progress and immediately inform you when your boost is completed.
Please write us a short review on Trustpilot to help us enhance our services.
Don't let Grandmaster Nightfall hinder your path to success in Destiny 2 Lightfall. With our professional boosting service, you can overcome the most challenging obstacles and claim the exclusive weekly rewards that set you apart from other Guardians. Visit our online store today, configure your Nightfall GM order, and let our sherpas lead you to victory. Trust us to provide the carry you require while you relax and savor the thrilling gameplay. Begin your epic journey now and never miss those elusive weekly Adept weapons: Gamingcy is your ultimate destination for farming all kinds of Destiny 2 activities!
ETA:
Average starting time: 1-3 hours
Average Execution time: 1-3 hours
Rewards you will get:
Weekly Nightfall Grandmaster

completion
A high chance to get

Exotic Armor and Ascendant Shards

A high chance to get

Nightfall Weapons

A chance to get other rng-based rewards during the completion
Options available:
Recovery:

an experienced player will securely log into your account and do all the work for you.

Sherpa:

you will play your character yourself with a group of our professional player(s).
Requirements + Important notes: