Duty Bound Boost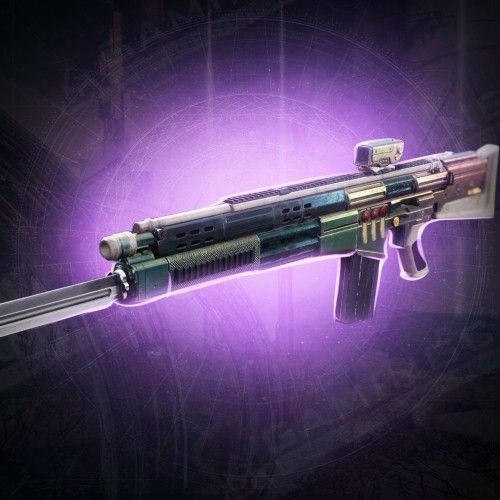 24/7 support
Get a helpful human reply in ±15 seconds!

Hide My Boost
We've developed this unique software to protect you from bans and suspensions. It allows account sharing without flagging an account.

Secure Payments
You can pay securely with PayPal or your Credit Card via Stripe. All payments are covered with the customer protection system and money back guarantee!

Secure Web-site
SSL and HTTPS protocols are used for your 100% privacy & data safety

Enlarge your collections!
An extensive list of unique & rare collectibles makes your gameplay brighter and your whole account more precious!
Buy the Duty Bound boost on this page of our website – a remarkable Nightfall Legendary Kinetic Auto Rifle now available within Destiny 2 Lightfall. Unleash the power of this D2 AR through our premium carry services, delivered by PRO sherpas. Their profound expertise guarantees the swift unlocking of your desired weapon – the Duty Bound itself, its optimal God Roll, or specific sought-after perks. All boosts at our site are super-fast, cheap, and 100% secure.
Our adept gamers are dedicated to farming the Duty Bound for you, ensuring a seamless and effortless endeavor. Regardless of your gaming platform – whether PlayStation, PC, or Xbox – our services cater to all, providing universal access to our exceptional support.
Enlist with us today to embark on your Destiny 2 journey and experience the convenience of elevating your gameplay to the pinnacle with our boosting services.
Why buying the Duty Bound is a must-have?
Purchase the Duty Bound and get an auto rifle which boasts a high fire rate, making it effective for close to mid-range engagements. It's favored for its well-rounded performance in various activities, offering solid damage output and handling. Considering its terrific perks, it's one of the most desired ARs in the entire game.
How to Get the Duty Bound?
Securing a Daily Bound is intrinsically linked to the Nightfall activity. However, please don't assume it'll drop as you run through NF. The availability of weapons directly related to this activity operates on a rotating weekly schedule, meaning there are periods when you can and can't acquire this specific auto rifle. For real-time insights on what's up for grabs each week in the Nightfall activity, it's wise to consult the TodayInDestiny website and click on the designated Nightfall imagery.
The likelihood of Daily Bound materializing in your inventory hinges on the difficulty level you choose for the Nightfall run. For instance, the Adept difficulty tier offers slimmer odds than completing the Legend level activity. Here's a breakdown of how weapon rarity correlates with Nightfall difficulty tiers:
Hero

– Uncommon;

Legend

– Common;

Master

– Common;

Grandmaster

– Common (Adept Variants Only).
If you want the Adept version of Daily Bound, you must tackle the Grandmaster level when this weapon is in the current rotation. While it's far from an intuitive acquisition method, it is the sole avenue for earning this AR.
The Perks of the Duty Bound and the God Roll
The Duty Bound Auto Rifle has the following base stats:
Impact: 21
Range: 36
Stability: 39
Handling: 63
Reload Speed: 49
Reload Time: 2.01s
Aim Assistance: 73
Inventory Size: 58
Zoom: 18
Airborne Effectiveness:18
Recoil: 60
Bounce Intensity: 40
Rounds Per Minute: 600
The God Roll for Duty Bound depends on your preference and playstyle, but here are some recommended perk combinations for both PvE and PvP:
Duty Bound PvE God Roll:
Masterwork

: Stability

Barrel:

Arrowhead Brake

Magazine:

Tactical Mag or Appended Mag

Perk 1:

Triple Tap or Stats For All

Perk 2:

Vorpal Weapon or One For All
Top recommendation for a combo is Triple Tap and Vorpal Weapon. This lets us unleash a barrage of shots on big targets like Champions or bosses without reloading. Note that Vorpal Weapon triggers on Champions, making it great for endgame activities like Grandmaster Nightfalls or Master raids. You can swap Vorpal Weapon for Frenzy if you want more raw damage – still a potent combo.
Our second combo, Stats for All and One For All, provides either stat boosts or extra damage when hitting three targets rapidly. These synergize perfectly, especially on a spray weapon like an auto rifle.
Duty Bound PvP God Roll:
Masterwork

: Range

Barrel:

Hammer-Forged Rifling

Magazine:

Accurized Rounds

Perk 1:

Perpetual Motion or Zen Moment

Perk 2:

Dynamic Sway Reduction
Choose either Perpetual Motion or Zen Moment as your primary perks. Perpetual Motion boosts stability, handling, and reload speed, ideal for those in constant motion. On the other hand, Zen Moment is an excellent choice for improved weapon control, particularly at longer ranges. Whichever you opt for, your final perk should be Dynamic Sway Reduction. Since its buff, this perk significantly enhances stability and accuracy, making it a superb fit for auto rifles.
Is the Duty Bound Worth the Farm?
Farming the Duty Bound Destiny 2 Auto Rifle requires steadfast commitment, honed skill, and an unwavering pursuit of perfection. However, not all players have the luxury of time or expertise for this challenging task. But fear not; Gamingcy's adept carry services are here to bridge that gap.
Our Seasoned Destiny 2 sherpas possess intricate knowledge and world-class skill level. With unwavering dedication, they undertake the journey of Duty Bound farming for you, offering a comprehensive solution to enrich your gaming experience. Trust Gamingcy, the best place to buy Destiny 2 weapons, and let us elevate your gameplay. Whether you're a seasoned warrior or a novice, the appeal of unlocking the legendary Duty Bound auto rifle cannot be underestimated. With our boosts, you'll wield this exceptional weapon with unwavering confidence, reigning supreme on the battlefield. Embrace our expertise and embark on a journey that will redefine your Destiny 2 legacy, leaving an indelible mark in the annals of time. Together, we'll unlock the potential within the Duty Bound, forging an unforgettable path to glory.
ETA:
Average starting time: 1-3 hours
Average Execution time: 1-5 days
Rewards you will get:
Duty Bound

Legendary Kinetic Auto Rifle;
Unique Armor and Weapon drop from the Nightfalls;
Experience for your Season Pass and Artifact.
Options available:
Random Roll

: a weapon with

random perk

combos.

Adept

: You will get an Adept version of weapon.

Rolls with Guaranteed Perk

: We will get you a weapon with the

desired perk

roll.

God roll:

We will get you a weapon with the desired

god roll

.
Requirements:
1600+ Power Level

for Normal

1800+ Power Level

for Adept

All DLC

Recovery

(an experienced player will securely log into your account and do all the work for you)
This weapon can be received

only while this weapon is in the weekly rotation

. If it's not in the current weekly rotation – we'll wait until it becomes obtainable again.