Destiny 2 Exotic Catalysts Boost


You can buy Destiny 2 catalysts boost at our site and upgrade your exotics, making them way more powerful. All that - at the lowest prices, super-fast ETAs, and the best conditions in the market. Make your favorite guns more efficient in PvP and PvE fights, skipping the tedious D2 catalyst farm process. Unlock Masterworks, and dominate the game with Gamingcy!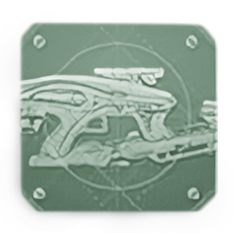 Enhance your exotics with the best D2 catalysts!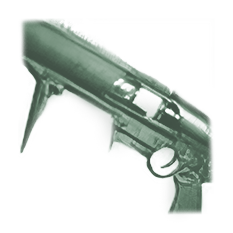 All Destiny 2 Catalysts in one place!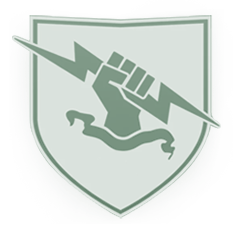 24/7 support: get a helpful human reply in 15 seconds!
Purchase Destiny 2 catalysts farm now, and get must-have upgrades for your favorite Exotic weapons, boosting their stats or unlocking new perks. These valuable enhancements can be received through various game activities, adding a rich layer to the gameplay. PRO gamers from the most respected in-game clans are here to farm catalysts on your behalf and make your beloved guardian super-powerful!
Destiny 2 Catalysts Boost: Everything you need to know
Take advantage of the D2 catalyst boost by Gamingcy, and unlock the most hard-to-get masterworks and meta perks for your exotics fast, cheap, and stress-free! But first things first.
In the enthralling universe of Destiny 2, players are constantly engaged in a quest for ultimate power. Among the game's extensive range of tools and upgrades, buying Exotic Catalysts is a prime choice for those seeking to upgrade their gameplay. These highly sought-after assets can be a game-changer, empowering you to defeat PvP and PvE enemies with newfound vigor and skill.
In D2, having the right weapons with the best boosts is key to conquering challenging battles and ascending to the top. However, the path to obtaining these upgrades is long and arduous, fraught with intricate quests and numerous intense battles. And that's where the magic of Gamingcy shines through. For those who wish to buy Destiny 2 catalysts, Gamingcy is your ultimate gateway. We handle the grind, leaving you with more time and energy to savor the game's countless thrilling moments.
What are D2 Catalysts and Masterworks?
Unlocking Catalyst Masterworks in Destiny 2 represents an advanced upgrade system for Exotic weapons. Essentially, they are special items, that enhance and unlock the full potential of your guns, granting unique abilities or significantly boosting their stats.
When you first obtains an Exotic weapon, it may not come with an exotic catalyst. They are typically earned by participating in various game activities, like Strikes, Nightfalls, Raids, and more. The method of obtaining them differs from weapon to weapon, some being tied to specific quests or activities.
Once you get a catalyst for an Exotic gun, it's not immediately activated. You will have to "masterwork" it by fulfilling certain conditions, such as achieving a particular number of kills or completing specific in-game tasks. This process, known as "catalyst completion," can be pretty challenging and time-consuming but results in a significantly improved version of the weapon. Once the requirements are met, the Catalyst will upgrade the Exotic wep to a Masterwork version, thus unlocking its full potential. There are dozens of them in the game.
Catalyst Masterworks provide several benefits. They often significantly improve weapon performance by increasing stats like stability, range, reload speed, or even adding new perks. Masterworked weapons generate Orbs of Power on multi-kills, which can charge your Super ability faster. Some Masterworked weapons also track the number of enemies you've defeated with that weapon, giving you a neat way to show off your proficiency with it.
In short, Catalyst Masterworks is a rewarding system in Destiny 2 that allows players to enhance their favorite Exotics and unlock their ultimate potential, making gameplay even more exciting and diverse.
Our reviews
9/13/2022
heroic full run
The team is very quick and effective with the boost and waste no time.
10/14/2022
Shadowlands KSM
Ordered the Shadowlands KSM and the team was very helpful and friendly. Was a smooth and fast experience overall, would recommend.
4/6/2023
Smooth transaction
Smooth transaction, everything worked fine. Highly recommended.
8/1/2023
Highly Recommanded
Was a little hesitant at first, but after sitting for 4 days in M+ ques looking for may last Dungeon Portal run, I decided to give this service a go. Not disa...
10/2/2022
Fast and fun run
Grouped up quickly, the run was fast and clean. Will definitely come back for assistance with future runs!
9/28/2022
Super fast and great
Super fast and great
6/19/2023
Boosters was very quick and helpful...
Boosters was very quick and helpful
5/31/2023
5/5 superb services
amazing service amazing communication, if you are thinking about a boosting service Gamingcy.com is the number 1 site. Highly recommended they will not let you ...
4/7/2023
really fast and nice people :D...
really fast and nice people :D
1/21/2023
They promised the weapon I paid for ...
They promised the weapon I paid for and got it done in no time!
1/15/2023
Great Service
Great Service. Fast response. Perfect
9/3/2023
So far so good hooked it up with a 1...
So far so good hooked it up with a 10% off and stellar customer service so far it everything keeps going good coming back to change to a 5
9/2/2023
Grind to Shine
I recently had the opportunity to participate in a 1-hour World of Warcraft game coaching lesson, and it was an incredible experience. The coach was highly know...
10/2/2022
Excellent service!
I was a little apprehensive about purchasing at first but I'm so glad I did! The experience was so easy and Im super happy! 100% recommend! :D
5/7/2023
Great service
Great service, the customer support was incredible and the stream was amazing to watch. Really pleased with my purchase and will definitely use them again.
10/3/2022
On time, as advertised.
No muss, no fuss, no trouble at all. Delivered exactly as described.
10/2/2022
Very helpful
Very helpful, very trusting very fast. Would use again 100%
9/18/2022
Quick and easy
Quick and easy
12/27/2022
Top notice service
Service was fantastic, gamingcy customer support quickly got a team ready to boost. Trustworthy service will definitely use again soon!
6/4/2023
Quick communication
Quick communication, Fast service. Quick games
Four Strong Reasons to Purchase D2 Catalysts Boost Right Now

1. Game-Changing Upgrades: significantly enhance your D2 weapons, enabling you to tackle the most demanding challenges efficiently.
2. Time-Saving: Instead of spending countless hours farming for Catalysts, our service allows you to enjoy other aspects of the game.
3. Cost-Effective: Our boosting services are affordably priced, ensuring you get the most value for your money.
4. Safety and Security: With Gamingcy, your account security is our utmost priority. All transactions and farming processes are conducted following strict safety protocols.
So, if you're ready to unlock the best D2 catalysts and experience the difference they can make, Gamingcy is here to help. Opt for our boosts and take your gaming experience to a new level. By choosing to buy Destiny 2 catalysts from Gamingcy, you gain access to game-changing upgrades that propel your gameplay to new heights. Invest in your gameplay. Whether you're a solo player taking on the game's many quests or a team player looking to dominate in The Crucible, our Destiny 2 catalysts farm service provides you with the tools you need to excel.
easy
Number ONE goal of our team is to make your time spent with us hassle-free and enjoyable
fast
We value your time and perfectly understand how important it is to get your boost right away!
effective
We know everything about online gaming. All of our 2067 boosters are members of top world guilds since early game expansions
safe
Secure Paypal payments;
Verified Trustpilot reviews;
Exclusive Hide My Boost system;
SSL and Https protocols for your 100% privacy and data safety.
D2 Catalyst Farming Made Easy with Gamingcy
Gamingcy specializes in providing top-notch Destiny 2 best catalyst farm services designed to optimize your gameplay experience. Our PRO gamers are here 24/7 to help the stress of masterworks unlock.
A skilled team will diligently farm the desired Catalysts on your behalf, saving countless hours of gameplay and enabling you to jump straight into the excitement of wielding your newly augmented weapon.
When you choose to buy D2 catalysts from Gamingcy, you're securing more than just the upgrades for your exotic weapons. You're purchasing peace of mind. Our approach is transparent, secure, and firmly committed to elevating your gaming experience. Plus, our services come at an exceptionally cheap cost, ensuring exceptional value for your investment.
This boost breathes new life into your Exotic weapons, equipping them with astonishing capabilities that dramatically alter their combat performance. For example, when boosted by its exotic Catalyst, the Rat King Sidearm grants the wielder invisibility and health regeneration, evolving it into a crucial asset in the most challenging fights.
By choosing Gamingcy to farm catalysts in Destiny 2, these exhilarating gameplay prospects become readily accessible, allowing you to enjoy the benefits without the grind.
Five Simple Steps to Buy Catalysts in D2 at Gamingcy
Gamingcy has streamlined the process of buying Destiny 2 catalysts into five simple steps:
1. Choose Your Service: Visit our website and browse through our extensive range of catalyst farming services. Pick the one that best suits your gameplay needs.
2. Add to Cart: Once you've made your choice, add it to your shopping cart.
3. Checkout: Proceed to the secure checkout and finalize your purchase.
4. Please wait for Confirmation: Our team will confirm your order via Discord (our username there is Gamingcy, you can add us to friends at any moment) and immediately begin working on farming your chosen boost.
5. Enjoy Your Upgrade: As soon as the Exotic Catalyst has been unlocked, you will be notified and can start enjoying your newly upgraded weapon.
shop
Choose the service you need and add it to the cart. If you have any questions - don't hesitate to ask our 24/7 support team
checkout
Follow the cart's instructions and pay securely with Paypal or with your Credit card!
process
Contact us in Discord, Skype, or Facebook messenger to confirm your order and start the service!
done
Once your service is completed, our manager will immediately inform you about it!
review
Your opinion matters! Share your experience with other customers and help us to improve!