Destiny 2 Raid Carries


Experience superior Destiny 2 Raid carries at Gamingcy. Conquer the game with an elite fireteam of seasoned gamers from the top-ranked PvE Clans in the US and EU game communities. Enjoy outstanding service at competitive prices. Clear any encounter fast and hassle-free. Buy Destiny 2 Raid boost at our site now, and put an end to frustrating wipes: get new powerful exotics, legendaries, ships, and triumphs tonight. Dominate the most hardcore D2 PvE content with Gamingcy!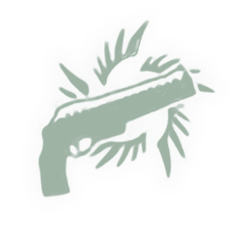 Complete any Destiny 2 raid with a group of professional players!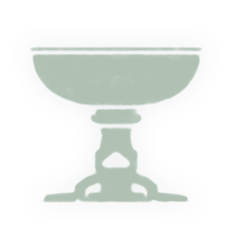 Get the most desired Destiny 2 raid trophies hassle-free!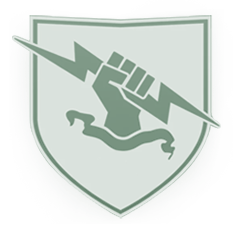 24/7 support: ask any questions & get replied in ± 15 seconds!
At our site you can purchase Destiny 2 raid boosting services, and get a super-fast cost-effective clear of any D2 PvE instance: defeat bosses, complete weekly challenges, discover all secrets, and put your hands on the most powerful exotics. Every service in this category has been thoughtfully tailored, keeping in mind an intricate understanding of the game's mechanics, all to supercharge your progression. Embark on your thrilling PvE adventure today!
Destiny 2 Raid Carry by Gamingcy:
Reach the pinnacle of power!
D2 Raid carry implies a professional service provided by a group of experienced gamers through a six-man high-end multi-player PvE activity. Our boosting is available on PS4, PS5, PC, Xbox.
Each Raid tells a unique story, unfolding a sequence of intricately designed puzzles and fierce combat encounters that push a Guardian's skillset to the limit. The mechanics demand impeccable coordination, strategic positioning, precise execution, and most importantly, a well-synced Fireteam.
In Destiny 2, a fire team comprises up to six players. A well-balanced group is critical for the successful clears, with each member fulfilling a specific role, such as damage dealing, healing, or tanking. It's important to note that communication and coordination within your fireteam can significantly impact your success. However, many can find forming a dedicated crew and coordinating playtimes challenging. This is where Gamingcy's Destiny 2 raid services come into play. Our experienced boosters can seamlessly integrate with your playstyle, helping you defeat even the most challenging bosses.
D2 Raid runs are an excellent source of high-tier rewards. It includes a variety of Legendary and Exotic weapons, armor sets with special perks providing significant advantages in specific encounters, and exclusive cosmetic items. In addition to the gear, Raid carries also offer achievement points, triumphs, seals, and unique titles that serve as badges of your honor for your in-game heroism. Buying Destiny 2 raid farming is considered the fastest way to unlock most legendaries and rare exotics. With our assistance, you can reap all listed above prestigious rewards without the usual stress.
Destiny 2 Raid boosting with PRO fireteams:
your Easy Way to kill the hardest bosses
Destiny 2 raid boost is a service provided by experienced, high-level players who have mastered the ins and outs of PvE encounters. These players, often called "sherpas," offer their expertise to guide less-experienced players through the instance, sharing their in-depth understanding of boss mechanics, optimal strategies, and efficient paths to victory.
When you purchase D2 raid boosts, you essentially hire a team of professional players to either guide you through the encounters or complete it on your behalf. It can be beneficial if you're struggling with a specific boss fight or lack a reliable fireteam to play with regularly.
The benefits of a raid carry in Destiny 2 go beyond simply defeating bosses. First, you'll gain access to exclusive gear, weapons, and other powerful rewards that can significantly enhance your guardian's capabilities. The loot dropped by raid bosses often includes top-tier weapons and high-stat armor pieces that are not available elsewhere in the game.
Second, it can be an incredible learning opportunity. By playing alongside professional gamers, you can gain firsthand experience of efficient strategies, understand boss mechanics better, and generally improve your skills in the game.
Finally, buying Destiny 2 PvE boosting, you can experience the full breadth of high-end content. Whether you're a solo player struggling to find a fireteam or a casual player lacking time to tackle these complex encounters, a carry can ensure you don't miss out on one of the game's most exciting aspects.
So, if you want to kill the most challenging bosses, reap new exotics, and enhance your gaming experience, our services are the perfect solution. It's a surefire way to unlock the full potential of the weekly raid experience.
Our reviews
10/10/2022
Great group
Great group! Five stars to all the galaxies!
1/30/2023
I was skeptical of it at first but w...
I was skeptical of it at first but wow, it was done fast and efficiently, I'll keep this in mind for future use.
8/1/2023
Highly Recommanded
Was a little hesitant at first, but after sitting for 4 days in M+ ques looking for may last Dungeon Portal run, I decided to give this service a go. Not disa...
11/20/2022
Great and fast service
Great and fast service. The booster was trustworthy and professional.
11/23/2022
My friend told me about this service...
My friend told me about this service and said they were trustworthy. The website was clear, well laid out and reasonably priced. The process to buy the serv...
9/14/2022
easy fast and efficient work...
easy fast and efficient work! loved the service. will be doing it again
9/3/2023
WoW DotI boost; very good experience...
Bought a WoW DotI boost. I was quite nervous because it was my first time buying a boost, but they were fast and efficient in setting up a group + finishing the...
10/13/2022
Very happy with the service provided...
Very happy with the service provided! Even though we had a small hiccup where I had Dc them whilst working they politely asked to be patient whilst they work an...
3/31/2023
I ordered the Galakras mount…...
I ordered the Galakras mount achievement run, the raid was supposed to start at 6 and it started at 6:10 which was fine, and the run went smoothly, and I have m...
7/16/2023
Staff were patient and willing to he...
Staff were patient and willing to accommodate special requests.
8/7/2023
Your pro experience right here...
Fast, reliable, professional. As a vanilla wow player, years have passed and I have now limited free time. Boosting, is the best to enjoy high level content whi...
12/27/2022
Very quick and excellent service...
Very quick and excellent service
3/15/2023
Awesome service
Awesome staff. Fast and very professional. I will certanly use this service again!
10/20/2022
Very PROFESSIONAL and GENEROUS, best...
As others have said these guys are very professional, helpful and honest. They were so generous that they actually gave me a free Heroic SOTFO run when I only p...
5/13/2023
Great service
Great service. Good communication, speed, and security.
10/14/2022
Shadowlands KSM
Ordered the Shadowlands KSM and the team was very helpful and friendly. Was a smooth and fast experience overall, would recommend.
1/5/2023
PERFECT BOOST SERVICE
Very good service. I always was up to date about the progress via discord. Will definetly 100% book other services again. Great job, thank you very much for you...
4/6/2023
Smooth transaction
Smooth transaction, everything worked fine. Highly recommended.
11/2/2022
Very professional runs
Very professional runs. I had ordered something that required some coordination (multiple raids and runs) and it was all handled very easily on my side. Great...
10/14/2022
Great experience
Great experience. Fast and easy.
Four Strong Reasons to Buy D2 Raid Boost
At Gamingcy, we strive to provide top-quality Destiny 2 raids boosting at a cheap cost. The price you pay for our carry is an investment in your enjoyment of the game. Our rates are competitive, and we pride ourselves on delivering a reliable, efficient service. Whether you're looking to tackle the latest Master raid or farm for Exotics, we've got you covered. Our expert gamers deeply understand game mechanics, boss strategies, and team roles, ensuring your carry is executed precisely and efficiently. Raids in Destiny 2 can be time-consuming and challenging, especially if you don't have a dedicated team. By purchasing a boost from Gamingcy, you can bypass these hurdles and reach your desired gaming goals much faster, leaving you more time to enjoy the other aspects of the game. Most of the products from this category are known for their high-end gear and exclusive exotics, including weapons, armor, and unique emblems. However, these items can be hard to acquire due to the difficulty of encounters. With Destiny 2 raid carry service by Gamingcy, you increase your chances of securing these rewards, enhancing your in-game performance and appearance. We prioritize customer satisfaction, privacy, and security. Our system ensures your account details are handled with utmost confidentiality. Moreover, we offer secure payment methods and maintain a solid reputation backed by customer reviews. This commitment to service integrity makes Gamingcy a reliable choice for your D2 raid boost needs!
easy
Number ONE goal of our team is to make your time spent with us hassle-free and enjoyable
fast
We value your time and perfectly understand how important it is to get your boost right away!
effective
We know everything about online gaming. All of our 2067 boosters are members of top world guilds since early game expansions
safe
Secure Paypal payments;
Verified Trustpilot reviews;
Exclusive Hide My Boost system;
SSL and Https protocols for your 100% privacy and data safety.
Weekly Destiny 2 Raid farming:
Cost-effective way to get new exotics
Weekly Destiny 2 Raid farming is a common activity for many players looking to get the most out of D2 PvE endgame content. Every week, the game's developers, Bungie, provide a reset, allowing you to re-run these high-level activities for a chance to earn powerful gear, Exotics, and other unique rewards.
The drops from raids are not just limited to weapons and armor. Players can also earn Triumphs and Seals, which are achievements for completing specific challenges and tasks within an instance. In addition to being a mark of prestige, these Triumphs and Seals can unlock unique cosmetic items like titles and emblems. Sure thing, you can buy all kinds of these carries in our store.
Each of the game's raids has a series of unique challenges rotating weekly. For example, you may find yourself tasked with defeating a particular boss without using your fire team's Supers, or you may need to clear an encounter without your teammates being downed. It keeps the game fresh, as each week presents a new way to approach the same fights.
For players who may find it challenging to gather a team or those with limited time, Gamingcy offers weekly Destiny 2 PvE boost services. They imply pairing you with experienced players who can help you navigate through the intricacies of each raid, maximizing your weekly rewards.
Five Simple Steps to buy D2 Raid Carries
A big crew of professionals has done their best to make the purchasing
raid carries in Destiny 2
from Gamingcy a straightforward process. It's all about providing an effortless way to boost your gaming experience. Enjoy the game, and let Gamingcy take care of the grind!
Please navigate to the Destiny 2 section of our store. Here, look for the available D2 Raid boosts.
Gamingcy allows you to customize your order according to your needs. It may include specifying the raid, the difficulty level (Normal, Mastery, Flawless, Solo, etc.), and whether you want additional services like Triumphs, Secret Chests, or other specific rewards. Once you've tailored the service to your liking, add it to your cart.
Once you've added your desired D2 Raid Carry service to your cart, proceed to the checkout. You'll be prompted to provide your character's details, preferred playtime, and additional requirements or preferences. All information provided is kept confidential and used solely to fulfill your order.
After payment is completed, Gamingcy's team of professional players will start working on your order. Once your order is done, you'll receive a notification from Gamingcy's support (in the case of the Recovery boosting method), and you can then log back into your account to reap the rewards.
shop
Choose the service you need and add it to the cart. If you have any questions - don't hesitate to ask our 24/7 support team
checkout
Follow the cart's instructions and pay securely with Paypal or with your Credit card!
process
Contact us in Discord, Skype, or Facebook messenger to confirm your order and start the service!
done
Once your service is completed, our manager will immediately inform you about it!
review
Your opinion matters! Share your experience with other customers and help us to improve!