Crota Boost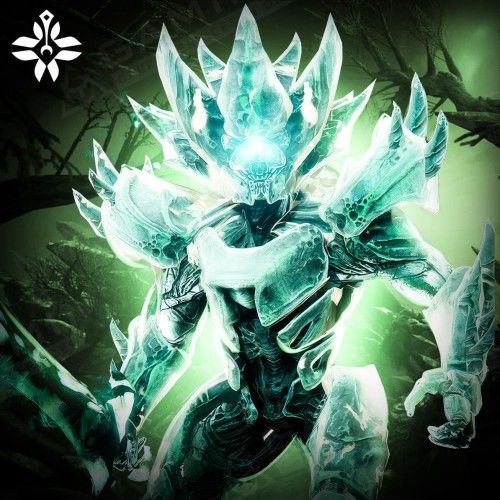 Boosting Schedule
Set the time when the booster may play your account with your manager. We can provide your whole carry while you're AFK without disturbing your usual gaming time!

24/7 support
Get a helpful human reply in ±15 seconds!

Hide My Boost
We've developed this unique software to protect you from bans and suspensions. It allows account sharing without flagging an account.

Secure Payments
You can pay securely with PayPal or your Credit Card via Stripe. All payments are covered with the customer protection system and money back guarantee!

Secure Web-site
SSL and HTTPS protocols are used for your 100% privacy & data safety
Presenting our premium Crota Kill Boosting service - the ultimate answer for Guardians aiming to defeat Destiny 2's Crota's End raid's final boss. With our adept team of experienced professionals at your side, achieving a Crota kill becomes effortless. Capitalize on this exceptional assistance and relish the rewards of toppling one of Lightfall's most challenging bosses. Master the intricate mechanics of the CE's last boss while securing alluring loot.
Crota Boost Highlights:
Expert Guiding:

Our squad of Destiny 2 veterans has mastered every nuance of the game, including the Crota's End raid and its intricate boss mechanics. Their skill ensures an efficient, seamless, and successful Crota kill experience for you.

Time Efficiency:

Bid farewell to countless hours spent grappling with random fireteams, decoding boss mechanics, and struggling for coveted rewards. Our Crota Kill Service ensures swift, smooth triumphs, preserving your precious time and energy.

Flexibility in Timing:

We value your convenience. That's why our Crota Boosting Service offers versatile scheduling options tailored to your needs. Share your preferred date and time, and our team will be primed to assist you.

Results Assurance:

Our Crota carry boasts a 100% success rate guarantee. Why? Because our sherpas have done such runs hundreds of times and know all tactics inside out! If a Crota kill isn't achieved promptly, we persist in our efforts until success is secured.

Pinnacle Rewards:

Aligning with our proficient team to secure a Crota farming service opens access to exclusive loot and rewards exclusive to the CE raid. The prized gem of this haul is the Exotic Weapon, Necrochasm. This service presents a cost-effective method to add this rarity to your collection. Elevate your Guardian's armament and attire with unparalleled items this formidable boss drops – from potent weapons to elite armor sets and distinctive cosmetics that distinguish you from fellow Guardians.

Confidential and Secure:

Your privacy is a priority, and security is paramount. Our Crota Boosts guarantee the safeguarding of your account and personal details.
Refuse to be daunted by the intricate mechanics of this Season of the Witch raid last boss. Purchase your Crota kill today through our cutting-edge boosting service, and relish the euphoria of conquering one of Destiny 2's most formidable adversaries while seizing some of the most coveted in-game rewards.
Destiny 2 Crota Kill:
Lore and General Information
Killing Crota, also known as the "Eater of Hope," you defeat a Hive prince and the son of Oryx, the Taken King. He is one of the most powerful and notorious villains in the "Destiny" universe. He is the main antagonist in the "Dark Below" expansion for the original game (its first part, D1).
The whole story of this raid is the following: Guardians are tasked with defeating Crota from invading Earth and consuming all life. His minions have begun to gather in the Hellmouth on the Moon, where they are working to summon him back into our world. Guardians fight through various challenges and ultimately enter a different dimension to defeat Crota himself.
This last CE raid boss wields a mighty sword that Guardians must use against him in the final battle. This weapon is a significant aspect of Hive lore. It is one of the primary tools that Crota used to slay thousands of Guardians in earlier fights, including the ill-fated attempt to retake the Moon known as the "Great Disaster."
In the deep lore of "Destiny," Crota exists as a mythical figure, embodying the Hive's nightmarish philosophy of the survival of the strongest. Like his father, Oryx, he gains power through the "Sword Logic," a metaphysical concept that equates killing and conquest with ultimate truth and strength.
Crota's End, released in Season 22, is an excellent opportunity to re-experience this iconic content from the original Destiny, venture deep into the Hellmouth, kill the final boss, and equip your character with pinnacle gear. Defeat him with our PRO fireteams, and enjoy Season of the Witch to the fullest!
ETA:
Average starting time: 1-3 hours
Average Execution time: 1-4 hours
Rewards you will get:
Crota Boss

defeat;
A chance to get

Necrochasm Exotic Auto Rifle

;
Exp for your Season Pass and Artifact level;
A chance to get other rng-based rewards during the completion.
Options available:
Normal:

We will complete the raid on

Normal difficulty

.

Master:

We will complete the raid on

Master difficulty

.

Recovery:

an experienced player will securely log into your account and do all the work for you.

Sherpa:

you will play your character yourself with a group of our professional player(s).
Requirements + Important notes:
1790+ Power Level

(Normal mode)

1820+ Power Level

(Master mode)