Destiny 2 Currencies Farming
At our store, you gain the privilege to swiftly and effortlessly buy Destiny 2 currencies farming from professional gamers. Our boosting services are operational across a broad spectrum of platforms: PS, PC, and Xbox. Gamingcy's proficient gamers have refined the most effective techniques for grinding D2 currency. Why sustain the monotony of a ceaseless farm when you can conveniently purchase what you desire from our site at the most competitive cost? Amplify your gaming journey and immerse yourself further in the thrills of Destiny 2 with Gamingcy!
Avoid all the tedious Destiny 2 Currencies farming: we'll do it for you!
We can play while you're afk, not interrupting your habitual gaming time.
HideMyBoost system for your 100% privacy & security
Destiny 2 Currency Farming Services:
General information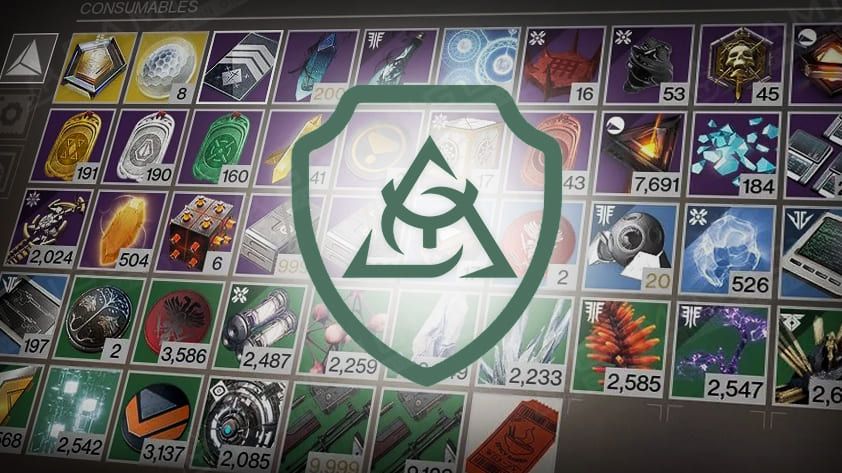 On this page of our site, you can purchase D2 currencies of all types and get fast, 100% safe, and efficient farming provided by one of our PRO gamers. This method is one of the superior ways how to boost your Destiny 2 progress, free from the exhausting grind. Instead, allow the experts from our online store to tackle the challenges. They're well-versed in the quickest farming routes and strategies and stand ready to aid you in your quest to conquer the most challenging in-game modes. However, let's get back to basics.
Destiny 2 has undeniably impacted the gaming landscape, thanks to its compelling narrative and intricate gameplay mechanics. A fundamental element that infuses additional complexity into the gaming experience is the application of various in-game currencies. From the commonly used Glimmer and Legendary Shards to the rare Ascendant Shards and Enhancement Prisms, each form of them performs a unique function and profoundly affects your journey through the sprawling universe of D2.
The importance of in-game currencies in Destiny 2 is impossible to exaggerate. They underpin the in-game economy and influence a player's advancement. Each unit of them - without exception - can be traded to purchase new gear, unlock abilities, and enrich your gameplay experience. They offer the necessary support your character requires to withstand and flourish in the game's formidable landscape.
However, grinding these resources can be demanding, often obligating players to devote a significant chunk of their gaming time to Destiny 2 currencies farming. The relentless grind can be intimidating even for the most committed of players. Fortunately, there's a legit and affordable answer that enables you to bypass these obstacles and dive straight into the thrilling core of the game. Herein lies the appeal of purchasing Destiny 2 currencies, which can drastically augment your in-game resources. It is crucial to note that we deliver our cheap services with utmost security and punctuality, placing your convenience at the top of our priorities.
Destiny 2 Currencies Boost:
All you need to know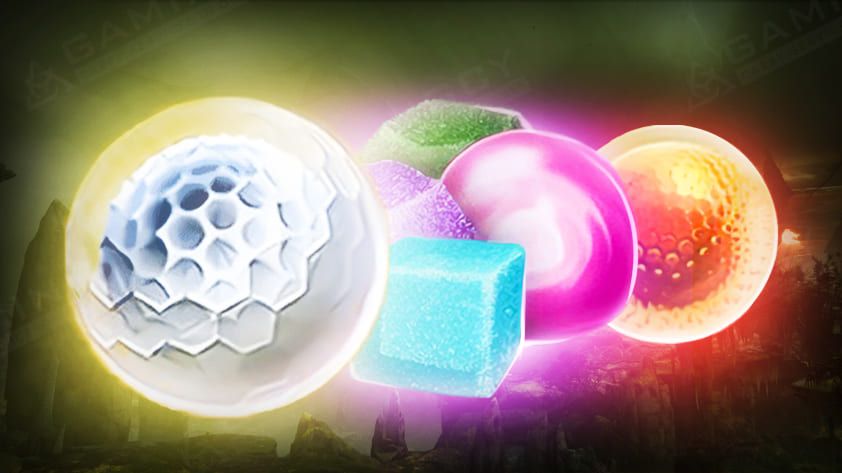 At Gamingcy, we sell Destiny 2 Currencies boosts on any taste, budget, and objective. We strive to allow our beloved customers to complete all their in-game goals, skipping the boring farming. Let's delve deeper into what we have for sale in this sector of our store.
Glimmer: The Basic Currency
Glimmer is the most common currency in Destiny 2 and is the backbone of its economy. As the game's primary currency, Glimmer is your main resource for various in-game transactions, such as purchasing weapons, armor, and other items from vendors. You can earn it by killing enemies, completing quests, and opening loot chests, among other activities.
Despite its abundance, managing your Glimmer is crucial due to its cap limit. As of this writing, players can only hold a maximum cap of 250,000 Glimmer. Hence, spend it wisely and ensure you have enough space to keep any new Glimmer you acquire.
Legendary Shards: The Premium Currency
Legendary Shards hold more value than Glimmer and play a critical role in Destiny 2's economic structure. You can obtain them by dismantling Legendary or Exotic gear. These shards are crucial for purchasing Exotic items from Xur, the mysterious weekly vendor, and for Infusing and Masterworking your items.
Gathering and strategically using your Legendary Shards to maximize their value is essential. They're a limited resource, so their usage should align with your gameplay strategy and goals.
Enhancement Cores are necessary for infusing gear (raising the power level of one piece of gear to match another) and upgrading equipment to a masterwork. You can farm Enhancement Cores through various activities such as dismantling gear, completing specific bounties, or purchasing from the Spider in the Tangled Shore for Legendary Shards.
A tier above Enhancement Cores are Enhancement Prisms. They're used for the final few upgrade levels of Legendary gear and are required to masterwork Exotic gear. Acquiring these is more challenging; you can earn them through Nightfall: The Ordeal strikes, certain Seasonal activities, or from the Gunsmith in exchange for Enhancement Cores.
Ascendant Shards are the pinnacle of the D2 upgrades items. They are needed to masterwork Legendary armor and Exotic gear. Given their high value, obtaining Ascendant Shards is quite a challenge. They're rewarded for high-level Nightfall: The Ordeal strikes and can be bought from the Gunsmith in exchange for Enhancement Prisms and Legendary Shards.
Our reviews
9/22/2022
Fated normal
Quick, on time. Very well done service!
9/11/2022
This Site does not feel like a boost...
This Site does not feel like a boost. You are playing real players who care
9/11/2022
top killing machine in arenas...
top killing machine in arenas
9/18/2022
Quick and easy
Quick and easy
7/20/2022
Great experience
Really great experience. Ran Heroic SOTFO Got my DK where I wanted & was handled very professionally. Will be using again. ⭐️
8/29/2022
Good run
Good run nothing to say the work is done perfectly
5/7/2023
Great service
Great service, the customer support was incredible and the stream was amazing to watch. Really pleased with my purchase and will definitely use them again.
9/4/2022
Very fast and legit.
Very fast and legit.
10/8/2022
fast and easy highly recommended the...
fast and easy highly recommended these guys over wowvender. these guys are faster and can get you a better time
7/30/2023
Good communication with support...
Good communication with support, 70-80 boost completed in only w 2.5 days, very impressed!
9/10/2022
10/10
Great players mechanically, friendly as can be. All around good people. Love it. Fast and efficient.
9/11/2023
100% recommend
Easy, cheap and efficient. No problems and boost went smoothly!
9/9/2022
The raid was really great!...
The raid was really great! Very fast, no wipes, instructions are clear. I would do it again next time. Worth the price. Thank you very much.
8/30/2022
Great fast service!
Great fast service!
10/21/2023
Leveled from 1600-1800 in 7 days....
Leveled from 1600-1800 in 7 days. Responsive communication through the process.
12/21/2022
The newbie that got help
I was worried Bc I'm new to WoW that this would be rough. I did 8 mythic 0 dungeons with a Pro team and it was fun I left with my ilvl almost 372. The team was ...
10/12/2022
Great time!
Despite a couple wipes on Sylvanas they went and grabbed a couple more people to help pull us through. Very quick and professional!!
9/4/2022
Rank 1 PVP Players, FORREAL...
Most of my friends don't play anymore and LFG is just a joke. Started my journey with them at 1600 and in 1 hour got to 1950. Absolutely amazing players, made m...
9/1/2022
Professional
Professional, good and quick support. No problems.
10/6/2022
Excellent service
After I ordered my boost, a person contacted me immediately to arrange a suitable time. He was really helpful with my needs, and when we started the boost it al...
Four Reasons To Buy D2 Currency Farming Services Now
Choosing Gamingcy as your source for RMT is more than just acquiring Destiny 2 currencies at the best prices in the market; it's about magnifying your gaming adventures with an affordable service that appreciates your time, budget, and confidence. Here are the fundamental principles of our company.
Productivity: Recognizing that time is a precious commodity in our lives and acquiring in-game wealth can often be a drawn-out process, Gamingcy presents a swift and effective solution for getting in-game currencies. It liberates you to savor the game to the fullest without the burden of the endless grind for Glimmer, Legendary Shards, or other resources.
Economical: At Gamingcy, we grasp the worth of your diligently-earned income. Hence, we deliver our boosts at competitive rates. We aim to extend the most affordable prices, enabling you to buy Destiny 2 currencies without straining your finances.
Trustworthiness and Safety: When you entrust your gaming needs to Gamingcy, you sign up for a partnership with a reputable provider. We place a premium on the confidentiality and security of your transactions, deploying superior security protocols to ensure the utmost protection of your details. All carries are conducted using an elite VPN connection or our unique Hide My Boost system. Rest assured; we uphold our promises - there's no room for fraudulent activities or misleading promotions, only authentic transactions.
Superior Customer Assistance: At Gamingcy, our top-notch customer support is a matter of pride. Our team stands ready to aid you with any inquiries or concerns. Our dedication to customer gratification distinguishes us from our competitors, making us a premier choice for players of all calibers.
easy
Number ONE goal of our team is to make your time spent with us hassle-free and enjoyable
fast
We value your time and perfectly understand how important it is to get your boost right away!
effective
We know everything about online gaming. All of our 2067 boosters are members of top world guilds since early game expansions
safe
Secure Paypal payments;
Verified Trustpilot reviews;
Exclusive Hide My Boost system;
SSL and Https protocols for your 100% privacy and data safety.
Buying Destiny 2 Currencies:
Comprehensive information about our services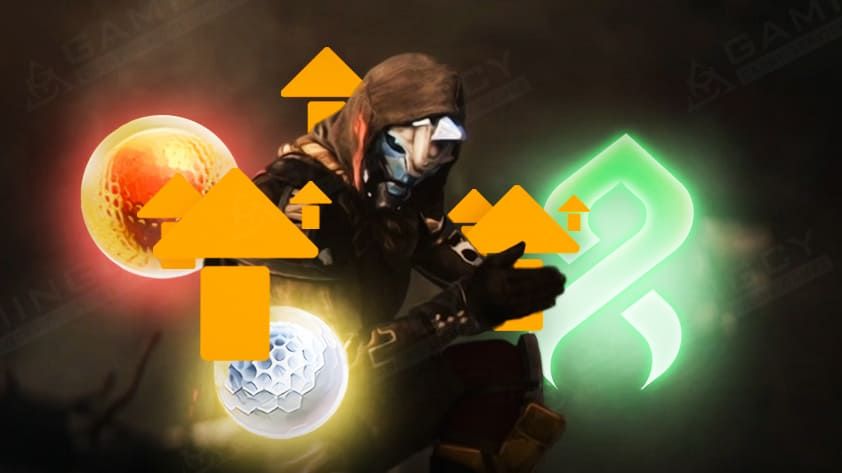 While designing this part of our store, we made sure to allow you to purchase all kinds of D2 currencies conveniently. That's why you will also find the following must-have services at Gamingcy.
Bright Dust: The Cosmetic Currency
Bright Dust is Destiny 2's cosmetic currency. It allows players to purchase decorative items like emotes, ships, and sparrows from the Eververse Store without using real money. You can earn Bright Dust by completing specific weekly and repeatable bounties from vendors in the Tower and certain seasonal activities.
Bright Dust allows players to acquire their favorite cosmetic items without resorting to random drops from Bright Engrams or spending real money, making it a valuable commodity for those keen on personalizing their Guardians' appearance.
Planetary Materials: Localized Currencies
Planetary Materials are the local currencies of Destiny 2's various destinations. Each location has a unique material, such as Dusklight Shards in the EDZ or Phaseglass Needles on Io. These materials are essential for purchasing gear and consumables from local vendors, upgrading gear, and, in some cases, completing quests.
Players can earn Planetary Materials through various activities on each destination, including public events, loot chests, resource nodes, and high-value targets.
Tokens: Vendor-Specific Currencies
Tokens are another type of currency in Destiny 2, used primarily to earn a reputation with specific vendors. For example, Crucible Tokens increase your reputation with Lord Shaxx, the Crucible Handler, while Vanguard Tokens do the same for Zavala.
Increasing your reputation with a vendor will earn you rank-up packages containing random pieces of gear. Getting these tokens involves participating in the activity associated with each vendor, like completing strikes for Vanguard Tokens or Crucible matches for Crucible Tokens.
In conclusion, understanding Destiny 2's diverse currencies is key to efficient and strategic gameplay. Each of them plays a unique role within the game's economy and can significantly impact your ability to acquire and upgrade gear, build a reputation with vendors, and even customize your Guardian's appearance. So use Gamingcy as you navigate your path in the sprawling universe of Destiny 2.
FIVE EASY STEPS TO SECURE YOUR SERVICE
Explore Gamingcy's Website: Direct your browser to Gamingcy's virtual storefront. From there, find the 'D2 Currencies Farming' section.
Select your Boost: When you arrive at the service section, you'll encounter an array of available packages. Each offer differs in terms of the volume of currency you aim to gather. Identify the one that aligns best with your requirements and add it to your shopping cart.
Proceed to Checkout: Once you've selected the service that fulfills your needs, move on to checkout. You can be confident that Gamingcy upholds strict confidentiality practices and will never disclose your information to a third party.
Make your Payment: After inputting the required details, you can opt for your preferred payment method. Gamingcy provides various payment alternatives to facilitate a smooth transaction, including credit and debit cards, cryptocurrencies, and more.
Sit Back and Wait: With the payment phase complete, all that's left is for you to take it easy. The skilled farmers at Gamingcy will step in, tackling the in-game grinding on your behalf. You'll receive a notification when your order is in progress and again when the desired reward is ready for collection in your account.
Get started with our service today, and say goodbye to the grind! Soak up the best aspects of Destiny 2 while Gamingcy takes care of the rest!
shop
Choose the service you need and add it to the cart. If you have any questions - don't hesitate to ask our 24/7 support team
checkout
Follow the cart's instructions and pay securely with Paypal or with your Credit card!
process
Contact us in Discord, Skype, or Facebook messenger to confirm your order and start the service!
done
Once your service is completed, our manager will immediately inform you about it!
review
Your opinion matters! Share your experience with other customers and help us to improve!