Dungeons Farming in Destiny 2
Buy Destiny 2 Dungeons Farming services at Gamingcy: complete these hardcore 3-man challenges with our top-notch fireteams. Defeat the most powerful champions and unravel complex challenges and puzzles quickly and seamlessly. Any platform is supported. Buy your D2 Dungeon carry at our site and get new exclusive legendaries & exotics, bypassing the exhausting grind and waiting. So what are you waiting for, guardian? Schedule your boost, and let's start!
Complete any Destiny 2 dungeon with a group of professional players!
Get the most desired Destiny 2 dungeon trophies hassle-free!
24/7 support: ask any questions & get replied in ± 15 seconds!
Destiny 2 Dungeon Farm: fast runs and inspiring loot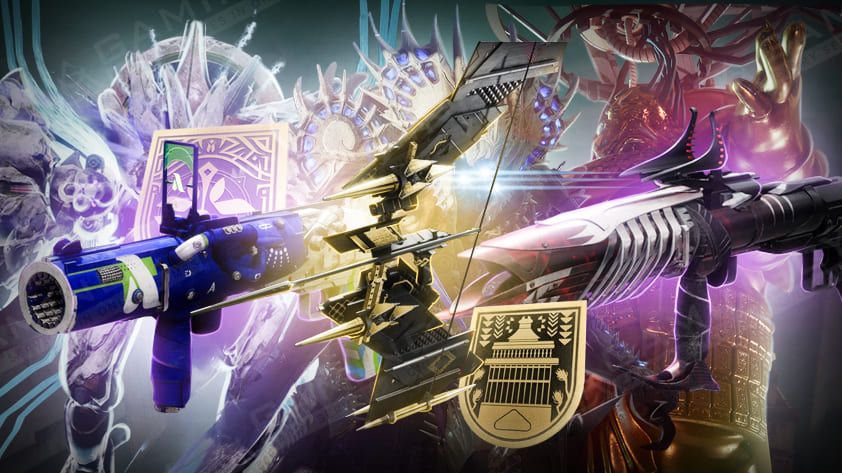 D2 Dungeons farming is a cost-effective, time-saving solution that can greatly enhance your gaming experience. By choosing a reliable service by Gamingcy, you can unlock a wealth of rewards (including great pers combos and God Rolls) without having to engage in tiresome grinding or wiping solo. Take your Destiny 2 journey to the next level, explore the thrilling dungeons with ease, and revel in the game like never before.
At Gamingcy, we are committed to providing quality and efficient D2 dungeon farming services to players around the world. Our experienced and professional boosters are familiar with the intricacies of the game and know precisely how to navigate through its toughest champions. By choosing our site, you can unlock rewards quickly and efficiently, all the while maintaining the security and privacy of your account. With our PRO gamers, you won't need to worry about grinding through difficult dungeons again and again just to unlock the coveted perk or a new weapon; instead, you can focus on enjoying the more exciting aspects of D2.
Buy Destiny 2 Dungeon Carries to Get Powerful Rewards
Destiny 2 dungeon carry by Gamingcy are making challenging instances with puzzles and hard encounters — easy. They can be quite gear demanding and take up a lot of your time. Usually, farming is done by three players. However, some skilled players manage to run the instance solo.
D2 dungeon carries are 100% fun and enjoyable: you're playing with skilled players that know what to do since everything simply works out in the best way possible. Everyone is doing their job and having fun. No quarrels, just fun. On the contrary, how often do you get into a highly-skilled group of players who willingly cooperate outside the Destiny 2 dungeon boost? They can be, at times, disappointing. But, if you're having troubles, or maybe you lack the time or are simply lazy to run, try Gamingcy. You will see why it's a great decision!
What are the benefits of Destiny 2 dungeon services?
Like any service on Gamingcy, there are benefits to the boosts we offer. Simply put, it's an easy way to get everything you want and need in no time without the hassle. For Destiny 2 dungeon carry free.
New Triumph Seals;
Get the best exotic and legendary loot;
Seize powerful weapons and amazing collectibles;
Exclusive loot and secret chests;
Complete endgame content.
Take advantage of our Destiny 2 dungeon service which can help you find any secret chests, defeat any encounters on any difficulty (Normal or Master) and get the best gear in the game. We make it quick, efficient, and cheap so that you don't spend countless hours in front of a computer wasting away your time on frustrating experiences. Make your game smooth, fun, and not worry about scheduling your next reset!
Buying D2 Dungeons Boost is Worth It: Why?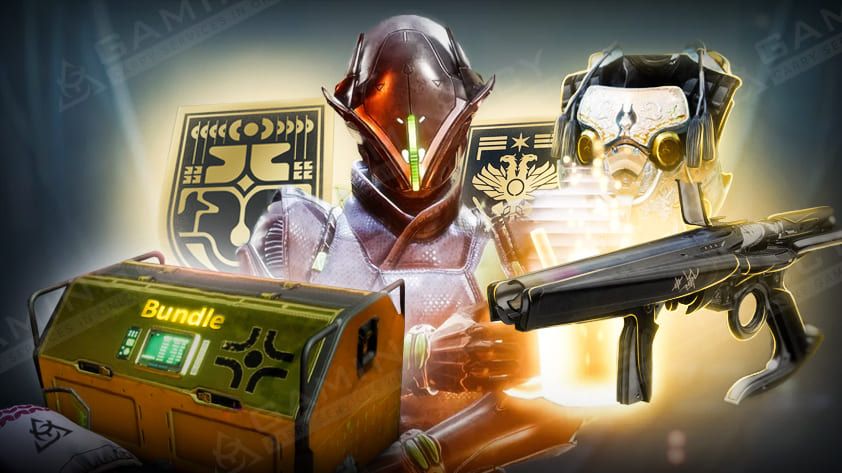 Destiny 2 Dungeon boost is a central component of the end-game content, deliberately designed to suit even the most demanding customers. These encounters demand strategic preparation, robust gear, and cool weapons, necessitating players to build characters potent enough to conquer encounters and farm valuable rewards.
Dungeons exploration is inherently a group activity, with success relying not solely on individual power levels but also on effective collaboration of the fireteam. These challenging encounters, brimming with powerful champions, require extensive cooperation, often pushing the boundaries of the usual online gaming experience. Besides, to clear these instances and acquire new weapons, players need a thorough understanding of the game's tactics and general mechanics. As such, these instances represent some of the game's most intense PvE activities, rewarding the tenacious players with the best armor sets.
Yet, the harsh realities of cooperation and the rigorous demands of D2 dungeon farming can prove too overwhelming for some. This is where Gamingcy becomes a solution. You can choose to bypass the arduous grind, opting instead for a professional service that handles the daunting task for you. Regardless of your personal skill level or experience, we give you an opportunity to complete any encounter without the need for guides or extensive research.
As the matchmaking system doesn't cater to this type of content, finding a suitable fireteam can be quite a task. Additionally, running these dungeons solo is nearly impossible. However, with our PRO gamers, you can experience a smooth, engaging, and fun completion without any wipeouts. Our team of professional boosters is prepared to handle every activity required, saving you substantial time to enjoy the game at your pace and preference.
Our site allows you to access all hardcore content, at a mere mouse-click, relieving you from the pressure and offering you an elevated gaming experience. So, why wait? Consider buying a D2 Dungeons Boost today and reap the benefits it offers. It's indeed worth the money paid!
What do I get from a D2 dungeon carry?
Engaging in a Destiny 2 Dungeon carry service can bring you a variety of benefits, whether you're a beginner seeking to learn the ropes or a more seasoned player looking to overcome challenging content efficiently. Here's what you can expect:
Expert Assistance: Teaming up with experienced players allows you to learn and improve your gameplay strategies. These seasoned players can help guide you through the complexities and challenges of each encounter.

Powerful Gear: Dungeons in Destiny 2 are known for their exclusive gear and weapons. By farming these activities and encounters, you can acquire unique, high-level equipment that can significantly enhance your character's stats and power level.

Knowledge and Skill Improvement: Participating in a run can give you a first-hand experience of advanced tactics and strategies. It can be an educational experience, helping you become a better player and gain a deeper understanding of the game's mechanics.

Time Efficiency: D2 instance runs can be time-consuming, especially for players new to the experience or those without a regular fireteam. Our boost can help you complete these activities more efficiently, saving you valuable time.

Achievements and Triumphs: Completing instances often contributes to various in-game achievements and triumphs, some of which may only be achievable through dungeon completion. We can help you unlock these achievements and earn the associated rewards.

Fun and Engagement: Finally, engaging in a carry service can make overall game experience more fun and less frustrating. Teaming up with professional players can turn a difficult task into an enjoyable gaming session.
In conclusion, a D2 dungeon carries can enhance your gaming experience, offer a wealth of rewards, and help you advance more quickly in the game!
Our reviews
10/18/2022
Amazing service
Amazing service! Superb communication and professionalism. Pilot completed the leveling service at an earlier date than expected. Highly recommend these guys!
7/28/2022
Thanks all
Thanks all, quick and easy
9/3/2022
Great service Quick and very nice…...
Great service Quick and very nice people tuaght me little bit to so overall 5star great service and good price to
9/10/2022
Top notch players
The run was quick and handled very professionally.
8/23/2022
Amazing experience
Amazing experience, really pro and fast ! i will go with them again !
8/26/2022
Recommend
These guys were very fast at responding, very nice to talk to, and have a very clean layout on their website. Definitely recommend using this site for any requi...
8/27/2022
Excellent service with great people...
Excellent service with great people, it was an enjoyable experience!
8/29/2022
Hey it was an awesome Experience and...
Hey it was an awesome Experience and i am very thankful for the fast and precise Service.
8/28/2022
Was a wonderfull and clean run...
Was a wonderfull and clean run, love it!!!
9/2/2022
Excellent service
Excellent service! Quick, professional, trustworthy
9/8/2022
Super nice boosted run!
Super nice boosted run! Everything went very well and quickly. I recommend ;)
9/1/2022
Professional
Professional, good and quick support. No problems.
8/23/2022
War super schnell und angenehm...
War super schnell und angenehm
8/29/2022
Good run
Good run nothing to say the work is done perfectly
9/2/2022
Amazing
Done in 20 mins. I waited ages before deciding to do this, worrying about security. Wish I had done it sooner. Brilliant service
10/1/2022
Really Good Experience
Really Good Experience i recommand this website and theses players :D
7/28/2022
Thank you very much
Thank you very much! :) Everything was fine!
1/3/2023
The quickness and knowledge of each…...
The quickness and knowledge of each dungeon was very well done. Also the knowledge of the affixes was exemplary. I will be recommending these folks to my friend...
8/28/2022
Excellent
This was my first time ever using this type of service and it was a great experience!! I am definitely going to be using them more often!
7/1/2023
Awesome service
Awesome service, within 3 days got to 1800 3v3. Highly recommend these guys and they know what they are doing. You can trust them 100% and also the whole arena ...
Choose Gamingcy: the Fastest Boosting Service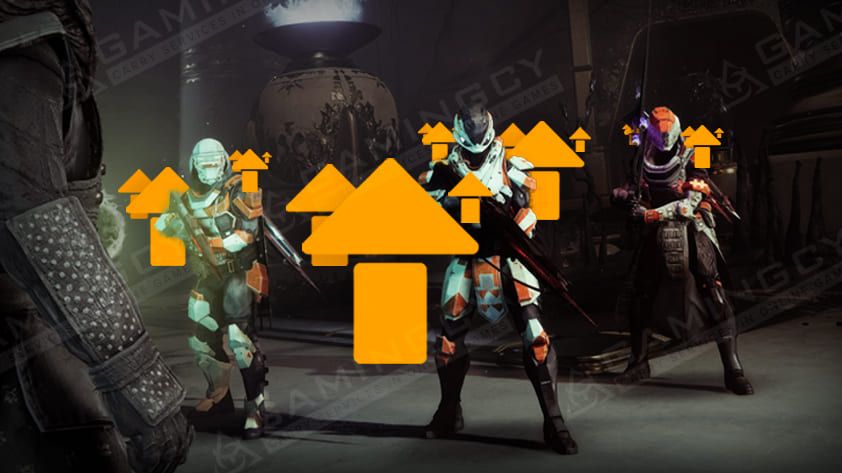 Why should you choose Gamingcy? Here's why:
We provide a

100% guarantee

for the complete fulfillment of your order without delay.
Our carries are safe and proven, performed without cheats, bugs, or third-party programs. Everything is done manually.
Your account security is paramount to us: we use VPN, SSL, HTTPS protocols, and our unique HideMyBoost technology.
Our support team is online 24/7, ready to answer any questions, especially during the entire duration of your boost.
We offer fair pricing with excellent quality.
Our farming services are delivered by professional boosters only.
We have an extensive network of over two thousand gamers, ensuring no wait times for your carry.
We offer flexible scheduling: choose a time that suits you best.
Our boosts are available across all platforms (Play Station, PC, Xbox).
These advantages are standard when you purchase Destiny 2 dungeon exotics from our comprehensive list. We've been successfully completing orders since 2014 and have assembled a strong team of over two thousand boosters ready to fulfill your request.
With such a large pool of boosters, we can process multiple orders simultaneously, so you won't have to wait in line for your boost. With our vast experience since 2014, your boost will be of high quality, completed swiftly, and at a reasonable cost. There are no limitations: you can choose even the hardest Destiny 2 dungeon. We won't leave you in the dark and will be with you throughout the entire carry. If you have any questions, feel free to ask our support team!
FOUR POWERFUL REASONS TO Buy YOUR D2 DUNGEONS BOOST NOW
Our seasoned and highly skilled gaming experts deliver Every Destiny 2 boosting service we offer. We are passionate about what we do and strive to exceed expectations by providing top-tier service at reasonable prices. Each Destiny 2 dungeon carry you purchase is guaranteed to be quick, secure, and efficient.
easy
Number ONE goal of our team is to make your time spent with us hassle-free and enjoyable
fast
We value your time and perfectly understand how important it is to get your boost right away!
effective
We know everything about online gaming. All of our 2067 boosters are members of top world guilds since early game expansions
safe
Secure Paypal payments;
Verified Trustpilot reviews;
Exclusive Hide My Boost system;
SSL and Https protocols for your 100% privacy and data safety.
Your First Boost Comes with a 10% Discount
Enjoy a 10% discount on your first boost purchase with us. Regardless of the game's difficulty, our boosts are designed to ensure your success. Acquire valuable collectibles and unique weapons, gain access to the coveted D2 dungeon loot, explore an essential part of the game content, and enhance your character's stats.
Tackling Destiny 2 dungeons solo can be a daunting task, so why not let our professionals help you navigate them quickly and smoothly? Don't hesitate! Experience for yourself the effortless and rapid advantages of boosting services provided by Gamingcy!
5 Easy Steps TO Secure Your Carry
Experience the blend of professionalism and superior service quality at Gamingcy:
Trust in our well-established reputation: We've been operating since 2014 and have successfully fulfilled over 200k orders.
Schedule your boost for the most convenient time, thanks to our easy-to-navigate events timetable, timers, and the ultimate "Secure my spot now!" feature.
Benefit from our extensive team of over 2067 vetted boosters, capable of initiating and fulfilling your orders faster than any other sit.
Receive prompt assistance from our 24/7 human support team, which typically takes no more than 15 seconds to respond.
Give us a try
- and we are confident you'll become our repeat customer!
shop
Choose the service you need and add it to the cart. If you have any questions - don't hesitate to ask our 24/7 support team
checkout
Follow the cart's instructions and pay securely with Paypal or with your Credit card!
process
Contact us in Discord, Skype, or Facebook messenger to confirm your order and start the service!
done
Once your service is completed, our manager will immediately inform you about it!
review
Your opinion matters! Share your experience with other customers and help us to improve!