Pit of Heresy Carry


Services you can find on this page fall under the Destiny 2 Pit of Heresy carries category. Released in 2019 during the Shadowkeep DLC as a part of Festival of the Lost, it got its second life now, in Lightfall, especially when it's on a weekly rotation so that you can farm one of the best high-stat armor in-game, discover the hidden chests, and re-experience the challenging fights. Buy Pit of Heresy carry now, and complete this PvE instance with our expert D2 sherpas tonight!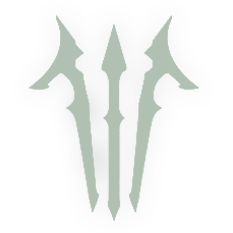 Complete D2 PoH dungeon with PRO gamers: recovery or sherpa carries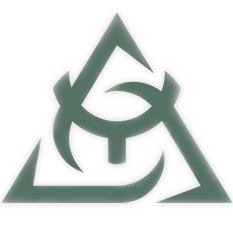 HideMyBoost system for your 100% privacy & security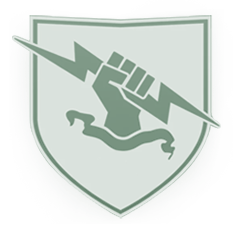 24/7 support: get a helpful human reply in ± 15 seconds!
Pit of Heresy Boosting: General Information
The Pit of Heresy Boost offered by Gamingcy is a premier service tailored for Guardians looking to conquer one of Destiny 2's most challenging dungeons. This offering enables you to navigate the daunting depths of the PoH instance, from the starting Necropolis to the final encounter against the Cradle of Damnation.
By purchasing our boosting, you'll get a super-fast Pit of Heresy run alongside Destiny 2's top sherpas, seasoned experts who've mastered the game. Most of them started playing back in the first part of this first-person MMOG. That's why they know everything about any PvE content, from decoding its obscure mechanics to effective PoH farming strategies when it's a weekly featured dungeon. They're adept at guiding Guardians, whether you're clearing the instance for the first time or seeking a more efficient run.
Our Pit of Heresy Boosts is perfect for all Guardians. Whether you're a seasoned dungeon delver wanting to maximize your efficiency, a newcomer eager to grasp the game's nuances, or a player with eyes set on the prestigious Artifice armor and other exclusive rewards, our boosting service is crafted to meet your objectives.
Tackling the Pit promises abundant rewards. With our store, coveted gear like high-stat Moon armor: the Dreambane set, unique weapons become achievable objectives. Our dedicated PRO gamers turn these elite drops from mere aspirations into parts of your D2 arsenal.
At Gamingcy, we prioritize your gaming journey. Our boosting isn't just about swift dungeon completion; it's about enriching your Destiny 2 experience. With our carry services, you'll revel in the adrenaline of dungeon delving, glean insights from seasoned sherpas, and celebrate your triumphs while unlocking unparalleled rewards.
Choosing Gamingcy's D2 PoH Dungeon Boost assures a seamless, rewarding, and memorable dungeon experience. Gear up, acquire unparalleled expertise, and plunge into the Pit's mysteries, brimming with captivating lore, challenges, and rewards!
Destiny 2 Pit of Heresy Carry: What does it imply?
The Pit of Heresy, a dungeon suffused with intriguing lore and relentless challenges, is a testament to Destiny 2's evolving narrative. Confronting its challenges, with every turn more perplexing than the last, can be a monumental task, even for the best Guardians. Recognizing this, we introduce our tailored Destiny 2 Pit of Heresy carries for sale at Gamingcy, designed to ensure no Guardian feels overwhelmed or fights alone with the ancient evil located on the Moon.
Our comprehensive approach is meticulously crafted for your convenience, aiming to deliver success and an immersive gaming experience. By purchasing Pit of Heresy loot runs from us, you're welcoming collaboration with elite fireteams of Destiny 2 sherpas. These players, with expertise spanning thousands of raids and dungeon runs, have delved deep into every facet of the Pit of Heresy, understanding its mechanics from the eerie Necropolis to the showdown with Zulmak.
During the carry, you will take part in the following encounters:
Necropolis;
Tunnels of Despair;
Chamber of Suffering;
The Harrow;
Cradle of Damnation (Zulmak, Instrument of Torment).
Our experts will guide you through all phases, offering insights into the lore, explaining the mechanics, and formulating winning strategies. Their mission? To ensure you survive, farm amazing rewards, and evolve as a Guardian. Sherpa and Recovery runs options are available for your choice.
D2 PoH instance boasts an array of highly desired drops, including coveted armor sets and powerful weapons with superb perks:
Every Waking Moment SMG:
Love and Death Grenade Launcher;
A Fine Memorial Machine Gun;
One Small Step Shotgun;
Premonition Pulse Rifle;
Loud Lullaby Hand Cannon;
Arc Logic Auto Rifle;
Dream Breaker Fusion Rifle;
Tranquility SR;
Night Terror Sword;
Dreambane suit (Hunter, Warlock, Titan).
Moreover, if you use the Hymn of Desecration item, the loot pool will be expanded with the following:
Apostate Sniper Rifle;
Blasphemer Shotgun;
Heretic Rocket Launcher.
With our professional D2 PoH runs, all the above drops become more than just a distant goal; it becomes an imminent reality devoid of continuous grinding and challenges.
Buying Pit of Heresy carry services imply more than just a simple boost; they represent a fast route to essential rewards, quick character progression, and growth throughout your Destiny 2 adventures.
Our reviews
10/2/2022
Excellent service!
I was a little apprehensive about purchasing at first but I'm so glad I did! The experience was so easy and Im super happy! 100% recommend! :D
7/31/2022
Thanks for this run.
Thanks for this run.
8/20/2022
Great prompt service
Great prompt service. Had my carry in a few hours, with no fuss. Would definitely use again.
9/26/2022
Was good..had some problem with tier...
Was okay..had some problem with tier2 team but we foud a soluion. Nice Guys I would do it again. Quick Start that was so nice from them...thx again!
9/22/2022
Fated normal
Quick, on time. Very well done service!
9/23/2022
Quick and fantastic service...
Quick and fantastic service, would highly recommend.
10/1/2022
great runs
fast and affordable runs. wish getting the group together was faster but will not complain. very good
8/20/2022
Fast and easy
Fast and easy. Will use again
7/25/2022
It was a quick and professional…...
It was a quick and professional service. Boosters were nice and know their stuff. It was how you expect it to be :).
7/19/2022
Excellent customer service....
Excellent service despite an initial hiccup with scheduling. I did not receive an invite to the run time that I initially wanted, but the support team went abov...
10/3/2022
On time, as advertised.
No muss, no fuss, no trouble at all. Delivered exactly as described.
10/3/2022
Super awesome customer experience...
Super awesome customer experience, working hand in hand while my order was processed and delivered.. Makes me really trust this company and this way of delivery...
9/11/2022
Very good team
Very good team
7/19/2022
They were super collaborative and ga...
They were super collaborative and gave trust since the first contact so it all went smooth and I was able to catch up with my irl work, thanks
8/12/2022
fast, cheap, fun
fast and friendly runs, easy to book. thank you :)
8/21/2022
Good service
Good service I had fun
2/8/2023
I've improved!
I honestly feel like a much better player after my time with the disc priest from your group :)
10/9/2022
Great run
Super professional and quick! I will be using your services again
9/11/2022
Best experience I have had as of yet...
Best experience I have had as of yet. Amazing group, and friendly and got the job done
10/1/2022
Pretty Smooth
The purchase went through without incident. The pre-communication was pretty good. There was no participation guidelines discussed during the raid, which might ...
Four Strong Reasons to Buy Pit of Heresy Carry Now
Boosts by PRO Gamers: Our elite sherpas, celebrated for their depth of knowledge and adeptness in the multifaceted community Destiny 2, are at the forefront of our Pit of Heresy dungeon carries. With mastery over the enigmatic encounters of the Necropolis and the profound depths of the Chamber of Suffering and prowess in facing off against daunting bosses like the Hive champion, Zulmak, these sherpas transform what seems like insurmountable challenges into sterling triumphs.
Low Prices: Our passion for Destiny 2 extends beyond fleeting excitement; it embodies a deep-rooted commitment. Our mission is to offer paramount, yet cheap, Pit of Heresy carries that ensure maximum value. Combining strategic gameplay, astute sherpas, and unwavering dedication, we provide every cent invested that translates into tangible progress within the D2 PoH dungeon.
Fast, Safe, and Simple: Each Pit of Heresy run we provide is curated with a keen insight into your gaming aims. Recognizing the zeal that drives players to ascend their Destiny 2 ranks, our commitment is to deliver both adept and expedited services. It guarantees seamless unlocking of the dungeon's secret chests, farming of the hardcore encounters, and treasure-laden fights, all emphasizing speed and security.
New Rewards: Opting for our boosts unlocks the Pit of Heresy's hidden riches, including state-of-the-art gear and rare guns. Our expertise doesn't stop at mere instance completions; we also specialize in loot farming, allowing you to harness these sought-after resources, amplifying your in-game dominance, and bestowing you a distinct edge in Destiny 2.
easy
Number ONE goal of our team is to make your time spent with us hassle-free and enjoyable
fast
We value your time and perfectly understand how important it is to get your boost right away!
effective
We know everything about online gaming. All of our 2067 boosters are members of top world guilds since early game expansions
safe
Secure Paypal payments;
Verified Trustpilot reviews;
Exclusive Hide My Boost system;
SSL and Https protocols for your 100% privacy and data safety.
D2 Pit of Heresy Boost: Sherpa and Recovery
Delving into the shadows of the PoH dungeon can be a formidable task, even for the most adept D2 players. But fear not; buying our specialized Destiny 2 Pit of Heresy boosts at Gamingcy, you will not stand alone against the lurking darkness.
Our approach is uncomplicated and centered around bestowing players with a smooth and exhilarating experience. When you opt to procure, our Pit of Heresy dungeon runs, our assembly of proficient and passionate gamers springs into action. Aligning with you, they form an indomitable fireteam, eager and equipped to confront the myriad challenges housed within the Pit.
With your fireteam firmly in place, the descent into the dungeon's haunting corridors and grandiose battles begins.
Our Sherpa runs

involve gaming experts guiding you through the intricate labyrinth of the Pit. Armed with extensive knowledge of PvE combat mechanics, they drive the expedition, tackling imposing bosses, helping you find secret chests, and assuring a fast and straightforward carry service at every step. They won't just aid in navigating; they'll enrich your gameplay, bestowing insights about game mechanics and strategies against tough bosses and maximizing your in-game Guardian's power level.
In contrast, our

recovery service

offers a hands-off experience. Here, you entrust your account to our experts, who then complete the dungeon on your behalf, ensuring the retrieval of those much-coveted rewards. Of course, we shall use the elite VPN connection or our exclusive Hide-My-Boost system that makes the whole order execution way more secure.
And speaking of rewards farming, the Pit of Heresy is famed for its elite drops: Moon gear, legendary weapons (including the exclusive Premonition), and sought-after exotics. With our boosts, you've ensured success and a hassle-free route to obtaining these prestigious items.
At Gamingcy, our Pit of Heresy runs is your key, unlocking the dungeon's deepest secrets and promoting your Destiny 2 journey.
Five Simple Steps to Buy Pit of Heresy Boost
Purchasing Destiny 2 Pit of Heresy dungeon boosting through Gamingcy is synonymous with embracing a streamlined journey meticulously fashioned for supreme convenience. Let's unravel this unparalleled experience step by step:
Select Your Perfect Boost: Begin your journey in our dedicated PoH instance section. Among a plethora of options, choose the service that impeccably aligns with your evolving Destiny 2 aspirations.
Tailor Your Experience: Set settings to your preference – from the dungeon's challenge level to toggling between Sherpa or Recovery modes and options for Normal, Solo, or Solo Flawless runs.
Examine and Validate: Attentively review your chosen options before proceeding to payment. Add your tailored carry service to the cart and advance to the checkout stage.
Chat in Discord: Upon confirmation of your order, our representative will contact you via Discord. They will guide you through the next steps, facilitating your seamless invite into our Sherpa's fireteam in D2.
Relax and Marvel at Expertise: relax while our adept PRO gamers skillfully complete the Pit of Heresy boost. Watch as they clear all encounters, kill bosses, and unveil the treasured triumphs that are your key to mastering D2 Lightfall.
With Gamingcy, every stage of your PoH instance experience is designed with precision and your satisfaction in mind, offering an effortless route to glory in the dark corridors of the dungeon.
shop
Choose the service you need and add it to the cart. If you have any questions - don't hesitate to ask our 24/7 support team
checkout
Follow the cart's instructions and pay securely with Paypal or with your Credit card!
process
Contact us in Discord, Skype, or Facebook messenger to confirm your order and start the service!
done
Once your service is completed, our manager will immediately inform you about it!
review
Your opinion matters! Share your experience with other customers and help us to improve!