Xenophage Boost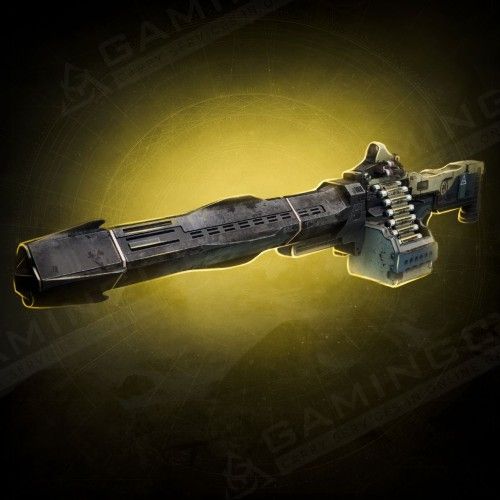 Boosting Schedule
Set the time when the booster may play your account with your manager. We can provide your whole carry while you're AFK without disturbing your usual gaming time!

24/7 support
Get a helpful human reply in ±15 seconds!

Hide My Boost
We've developed this unique software to protect you from bans and suspensions. It allows account sharing without flagging an account.

Secure Payments
You can pay securely with PayPal or your Credit Card via Stripe. All payments are covered with the customer protection system and money back guarantee!

Secure Web-site
SSL and HTTPS protocols are used for your 100% privacy & data safety
Welcome to Gamingcy's site, where you can buy Xenophage boosting service - the definitive answer to your Pit of Heresy woes! This offering implies you will get this item with a 100% guarantee.
Our seasoned Destiny 2 gaming experts are on-hand to ensure you quickly unlock this outstanding weapon. Xenophage, an Exotic Machine Gun exhibiting an impressive 120 RPM fire rate while inflicting Solar damage, launches potent explosive rounds. With a 20-round magazine and the utilization of heavy ammunition, this firearm delivers an ideal blend of might and adaptability, making it a best-seller.
We recognize the difficulties of constant grinding in the Pit of Heresy, plagued with uncertainty about ever obtaining this prized machine gun. That's where our proficient PRO gamers come in, fully prepared to help. By selecting our boosting service, we'll either get this item for your Guardian by playing your account (recovery option), or you'll get it by playing alongside our elite team of skilled gamers united to acquire this exotic weapon on your behalf. We'll relentlessly complete the Pit of Heresy dungeon until the Xenophage machine gun drops. You'll also have numerous chances to secure other worthwhile rewards during this carry.
How to Get the Xenophage in Destiny 2?
To unlock the Xenophage Exotic Machine Gun in D2, you must complete a multi-step quest that could be a bit long and complex. Before proceeding with this quest, it's important to note that you must have access to the Shadowkeep DLC and the Pit of Heresy Dungeon. Here's the step-by-step process:
Start the Xenophage Quest:

Go to the Scarlet Keep after completing the Shadowkeep campaign. Proceed through the left door, moving along the tunnel until you see a glowing lantern on the floor. Above the lantern is a side passage leading to an open-air chamber with four statues.

Light the Statues:

There's a specific order to light the statues in the Enduring Abyss near the Pyramid: front right, back left, back right, front left. When all four are lit, a chest will appear that starts the quest.

Light the Lantern Plates:

You must light six lantern plates in the Anchor of Light.

Complete K1 Lost Sector Puzzles:

On the Moon, you must complete puzzles at the end of four K1 Lost Sectors. It will help you collect Path Fragments.

Explore the Pit of Heresy Dungeon:

Within the Pit of Heresy Dungeon, you'll need to find a hidden symbol and orb. The orb is used to open a secret room.

Defeat Volmar, The Tempted:

In the secret room, you'll encounter a hidden boss known as Volmar, The Tempted. You must defeat this boss to proceed with the quest.

Return to Eris:

After defeating Volmar, the final step is to return to Eris.
This process will unlock the Xenophage Exotic Machine Gun. This powerful weapon is highly effective and versatile, capable of causing significant damage in both PvE and PvP activities. With its huge clip, high-damage ceiling, and explosive rounds, this gun will definitely be a worthwhile addition to your arsenal.
Perks of Xenophage
In the Destiny 2, behold the mighty Xenophage, an awe-inspiring machine gun that brings forth an array of remarkable perks:
Pyrotoxin Rounds

- Behold the unleashing of high-powered explosive ammunition, each round a fiery force of destruction that engulfs the battlefield in flames.

Rangefinder

- As the beholder aims with precision, the Xenophage's prowess extends its effective range, magnifying every detail and bringing distant foes within its deadly grasp. Additionally, this weapon bestows the gift of increased projectile velocity while aiming Rocket Launchers, Grenade Launchers, and Bows, adding a touch of extraordinary accuracy to those already formidable armaments.
Strengths of Xenophage
Xenophage's main strength lies in its hard-hitting explosive rounds, making it highly effective against single targets and groups of enemies alike. It has a substantial range, allowing players to engage foes from a distance. Its unique perk combination and Solar damage make it a reliable choice for dealing with various enemy types, including those in Nightfall activities and raids.
Why is the Xenophage worth farming?
Farming Xenophage is highly desired among players due to its exceptional damage output and versatility. Its powerful explosive rounds can deal devastating blows to enemies, making it a solid choice for both PvE and PvP activities. Additionally, the exotic quest to obtain Xenophage is considered one of the best in the game, featuring puzzles and unique mechanics, adding to its desirability.
Embarking on the journey to get this exotic Machine gun is no small feat, as it stands as an exclusive reward concealed within the challenging depths of the Pit of Heresy dungeon. Obtaining this exotic machine gun serves as a testament to a Guardian's skill and unwavering determination – a truly remarkable achievement to take immense pride in. Embrace this opportunity to elevate your arsenal with the awe-inspiring power of this weapon, bestowing upon you the means to triumphantly conquer your adversaries.
Now presents the ideal moment to leverage our professional boosting service, guaranteeing a swift acquisition of the Xenophage gun. By making this astute investment, your Guardian shall be empowered with unrivaled might, ready to wield this extraordinary weapon with a profound sense of accomplishment. Do not hesitate – seize this chance to enhance your Guardian's prowess and emerge as an unstoppable force to be reckoned with!
ETA:
Average starting time: 1-3 hours
Average Execution time: 10-15 hours
Rewards you will get:
Xenophage Exotic Machine Gun;
Unique Armor and Weapon drops from the Pit of Heresy;
Exp for your Season Pass and Artifact level.
Requirements

+ Important notes:
1600+ Power Leve

l

Shadowkeep DLC

Recovery

(an experienced player will securely log into your account and do all the work for you)