Every Waking Moment Boost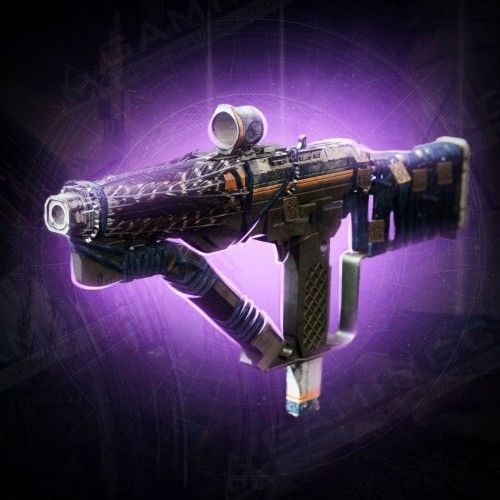 Boosting Schedule
Set the time when the booster may play your account with your manager. We can provide your whole carry while you're AFK without disturbing your usual gaming time!

24/7 support
Get a helpful human reply in ±15 seconds!

Hide My Boost
We've developed this unique software to protect you from bans and suspensions. It allows account sharing without flagging an account.

Secure Payments
You can pay securely with PayPal or your Credit Card via Stripe. All payments are covered with the customer protection system and money back guarantee!

Secure Web-site
SSL and HTTPS protocols are used for your 100% privacy & data safety
Presenting our exclusive offer: buy Every Waking Moment boost, an extraordinary Legendary Energy Submachine Gun that has made its debut in Destiny 2. Unleash its unmatched potential with our premium carry services, expertly delivered by seasoned D2 players. Their extensive proficiency and wisdom guarantee the swift unlocking of any desired weapon. Whether it's the legendary SMG itself, the highly coveted God Roll, or specific perks you seek, our adept gamers will tirelessly farm for the Every Waking Moment on your behalf, ensuring a flawless and gratifying journey.
Irrespective of your gaming platform of choice – be it PlayStation, PC, or Xbox – our services are tailored to all gamers, assuring that every individual can revel in the brilliance of our unparalleled support. Embark on your Destiny 2 odyssey today with us, and relish the sheer convenience of boosting and elevating your gameplay to astonishing new heights.
Why buying the Every Waking Moment is a must-have?
Purchasing the Every Waking Moment in D2, you get a Legendary Submachine Gun with the archetype of "Precision Frame," which generally offers good accuracy and control due to its vertical recoil pattern. With a high Rounds Per Minute (RPM) of 600, it excels in close-to-mid range encounters, making it effective for shredding enemies quickly in fast-paced situations.
How to Get the Every Waking Moment?
To acquire the Every Waking Moment SMG, you'll need to undertake the "Essence of Obscurity" Quest accessible through the Lectern of Enchantment on the Moon. This Quest entails three essential objectives for completion:
Engage in various

activities

on the Moon.
Overcome

50 opponents

using Submachine Guns.
Gather

Withered Plumes

from the Circle of Bones.
The initial two requisites are relatively straightforward. Accomplishing activities such as Lost Sectors, Public Events, and Patrols involves engaging in approximately five of them, which is primarily a matter of focused effort. Furthermore, if you employ an SMG during these activities, you'll make steady progress toward the second requirement.
The Perks of the Every Waking Moment and the God Roll
Behold the Every Waking Moment SMG, its base stats revealing its power:
Damage: 25
Range: 49
Stability: 38
Handling: 22
Reload Speed: 18
Magazine Size: 26
Rounds Per Minute: 600
A "God roll" is subjective and depends on personal playstyle and preferences. However, here are some suggested perks for both PvE and PvP scenarios:
Every Waking Moment PvE God Roll:
Barrel

: Chambered Compensator or Arrowhead Brake for increased stability and recoil control.

Magazine

: Appended Mag for more ammo capacity.

Perk 1

: Feeding Frenzy for faster reloads after kills.

Perk 2

: Multikill Clip for increased damage after rapid kills.

Masterwork

: Range or Stability.
Every Waking Moment PvP God Roll:
Barrel

: Arrowhead Brake for better recoil control.

Magazine

: Accurized Rounds for increased range.

Perk 1

: Zen Moment for improved stability with each hit.

Perk 2

: Kill Clip for increased damage after reloading on a kill.

Masterwork

: Stability or Handling.
What Makes D2 Every Waking Moment Worth the Farm?
Farming the Every Waking Moment Destiny 2 SMG demands a commitment to excellence, skill, and an unyielding pursuit of perfection. Regrettably, not every player finds themselves blessed with the luxury of time or the expertise required to navigate this demanding path. Fear not, as Gamingcy's professional carry services are poised to bridge this gap seamlessly.
Within our ranks reside seasoned Destiny 2 sherpas, adorned with intricate knowledge and exceptional prowess. With unflagging determination, they set forth to harvest the Every Waking Moment farming on your behalf, offering a holistic solution that enhances your gaming experience. Whether you're a battle-hardened veteran or a fresh-faced initiate, the allure of unlocking the Every Waking Moment legendary submachine gun should never be underestimated.
Place your trust in Gamingcy, your unwavering companion, and allow us to elevate your Destiny 2 journey. With our boosts, you'll wield this exceptional weapon with unwavering confidence, dominating the battlefield in triumphant style. Embrace our expertise and embark on a journey that will redefine your Destiny 2 legacy, leaving an indelible mark upon the annals of time.
ETA:
Average starting time: 1-3 hours
Average Execution time: 1-2 hours
Rewards you will get:
Every Waking Moment

Legendary Energy Submachine Gun;
Unique

Armor and Weapon

drops;
Exp for your Season Pass and Artifact level.
Options available:
Random Roll

: a weapon with

random perk

combos.

Rolls with Guaranteed Perk

: We will get you a weapon with the

desired perk

roll.

God roll:

We will get you a weapon with the desired

god roll

.
Requirements:
1600+ Power Leve

l

Lightfall DLC

Recovery

(an experienced player will securely log into your account and do all the work for you)