Arc Logic Boost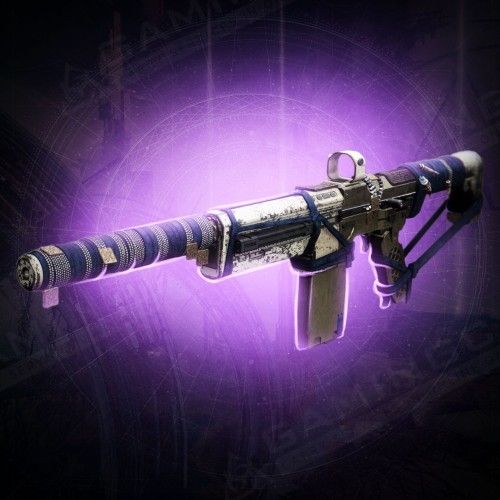 Boosting Schedule
Set the time when the booster may play your account with your manager. We can provide your whole carry while you're AFK without disturbing your usual gaming time!

24/7 support
Get a helpful human reply in ±15 seconds!

Hide My Boost
We've developed this unique software to protect you from bans and suspensions. It allows account sharing without flagging an account.

Secure Payments
You can pay securely with PayPal or your Credit Card via Stripe. All payments are covered with the customer protection system and money back guarantee!

Secure Web-site
SSL and HTTPS protocols are used for your 100% privacy & data safety
On this page of our site, you can buy Arc Logic Boost, a superb Legendary Energy Auto Rifle now for sale in Destiny 2 Lightfall. Unleash its unparalleled potential through our premium carry services, meticulously delivered by seasoned D2 veterans. Their extensive expertise guarantees the swift unlocking of any coveted weapon. Whether you seek the legendary auto rifle itself, the elusive God Roll, or specific perks, our professional gamers will tirelessly farm the Arc Logic on your behalf, ensuring a seamless and gratifying experience.
No matter your gaming platform—PlayStation, PC, or Xbox—our services cater to all players, assuring that every Guardian can luxuriate in the brilliance of our unmatched assistance. Begin your Destiny 2 odyssey with us today, and relish in the sheer convenience of boosting and elevating your gameplay to astonishing heights.
Why buying the Arc Logic is a must-have?
By purchasing the Arc Logic, you get an amazing D2 AR which strengths lie in its adaptability and solid overall performance. Its adaptive frame archetype makes it versatile for both PvE and PvP activities. It has decent stats in terms of damage, range, stability, and handling. Its rate of fire at 600 RPM allows for consistent damage output, especially in close to medium-range encounters.
How to Get the Arc Logic?
To obtain the Arc Logic, you need to complete the Essence of Failure quest, which can be purchased from the Lectern of Enchantment on the Moon. You'll require one Phantasmal Core, which can be obtained by turning in 20 Phantasmal Fragments or completing the two Weekly Lectern Moon Bounties. After obtaining the core, purchase the quest, complete its objectives (such as activities in patrol zones, auto rifle kills, and locating the Captive Cord), and then turn it in to receive a random roll of the Arc Logic.
The Perks of the Arc Logic and the God Roll
Behold the Arc Logic Auto Rifle, its base stats revealing its power:
Impact: 21
Range: 38
Stability: 34
Handling: 64
Reload Speed: 56
Rounds per Minute: 600
Magazine: 41
Recoil Direction: 47
Zoom: 16
The pursuit of the God Roll for the Arc Logic is a path guided by individual preferences and playstyles. For PvE and PvP, here are some recommended perk combinations:
Arc Logic PvE God Roll:
Barrel

: Smallbore

Magazine:

Accurized Rounds

Trait 1

: Tactical Mag or Appended Mag

Trait 2

: Heating Up or Feeding Frenzy
Similar to Loud Lullaby, Arc Logic's perk pool has been significantly reduced. A solid PVE roll exists, but it's the primary choice for endgame use. Opt for Smallbore in the first slot to enhance range and stability. Choose Tactical or Appended Mag for magazine boost without drawbacks. For the initial primary perk, go for Heating Up or Feeding Frenzy based on recoil control. Confident in control? Opt for Feeding Frenzy. Both pair well with Frenzy, enhancing damage during prolonged combat. Less flashy than the original, yet a reliable damage dealer.
Arc Logic PvP God Roll:
Barrel

: Arrowhead Brake or Smallbore

Magazine:

Accurized Rounds

Trait 1

: Killing Wind or Heating Up

Trait 2

: Elemental Capciator or Wellspring
For PVP, opt for Smallbore or Arrowhead Brake to manage stability and recoil, vital in Crucible. Arrowhead Brake aids recoil control, while Smallbore is an option if you're confident. Accurized Rounds extend range for duels or harassment. Seek Heating Up or Killing Wind for primary perks, great for 6v6, not Trials. Heating Up's recoil control and accuracy are preferable, while Killing Wind increases range but not control. In second slot, choose Elemental Capacitor for Void/Stasis, enhancing consistency. Wellspring reduces ability cooldowns, a solid alternative.
What Makes the Arc Logic Stand Out?
Farming the Arc Logic Destiny 2 Pulse Rifle demands dedication, skill, and an unwavering pursuit of excellence. However, not all players have the time or expertise for this challenging path. Fret not, for Gamingcy's professional carry services are here to bridge the gap.
Within our ranks reside seasoned Destiny 2 sherpas, adorned with intricate knowledge and exceptional prowess. Diligently, they set forth to the Arc Logic farming on your behalf, providing a comprehensive solution that enhances your gaming experience. Whether you're a battle-hardened veteran or a new initiate, the allure of unlocking the Arc Logic legendary pulse rifle should not be underestimated.
Place your trust in Gamingcy, your steadfast companion, and allow us to elevate your Destiny 2 journey. With our boosts, you will wield this exceptional weapon with unwavering confidence, dominating the battlefield triumphantly. Embrace our expertise and embark on a journey that will redefine your Destiny 2 legacy, leaving an indelible mark on the pages of time.
ETA:
Average starting time: 1-3 hours
Average Execution time: 1-2 hours
Rewards you will get:
Arc Logic

Legendary Energy Auto Rifle;
Unique

Armor and Weapon

drops;
Exp for your Season Pass and Artifact level.
Options available:
Random Roll

: a weapon with

random perk

combos.

Rolls with Guaranteed Perk

: We will get you a weapon with the

desired perk

roll.

God roll:

We will get you a weapon with the desired

god roll

.
Requirements:
1600+ Power Leve

l

Lightfall DLC

Recovery

(an experienced player will securely log into your account and do all the work for you)