Diablo 4 Dungeons Boost
Embrace the power of the professional Diablo 4 Dungeon boosts at Gamingcy. Rule the game alongside an elite team of Pro gamers drawn from the top D4 clans. Buy Diablo 4 Dungeon carry, and begin your exhilarating run without the nuisance of long waits. Never endure the frustration of failing with inexperienced teammates or the disappointment of poor loot drops again. Farm any D4 instance on any difficulty (including Nightmare) easily!

Start your boost within 20 minutes!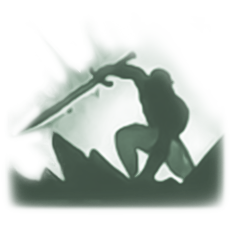 Get new powerful items: Legendary, Ancestral, Sacred and Unique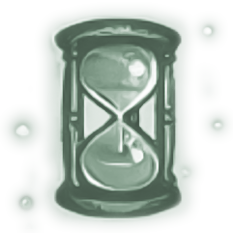 We can play while you're afk, not interrupting your habitual gaming time.
Buying our superior D4 dungeon carries you can attain the most desired rewards without sweating through grueling fights. Venture into the mystical universe of Sanctuary confidently and easily, knowing we have your back. Whether you're struggling to move past a certain difficulty level or aiming to farm exclusive loot, Gamingcy's Diablo 4 dungeon carry service ensures a smooth, quick, and rewarding gaming experience.
Diablo 4 Dungeons Boosting: Everything you need to know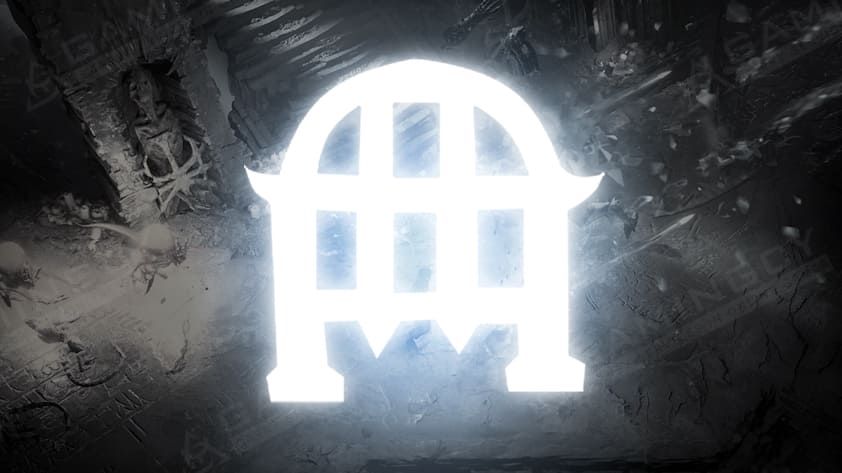 You will find numerous D4 dungeon boost services for sale at our site provided by highly-experienced, time-tested players with a solid approved background. All of them are meant to allow you to play a powerful character without spending weeks farming demons. These paid carries are available for any class. But first things first.
Venturing into the dynamic, dangerous, and utterly thrilling world of Diablo 4 can be an exhilarating experience. Each instance holds its unique allure, blending a diverse mix of fearsome monsters, intricate narratives, and invaluable treasures waiting to be discovered. However, the real thrill lies in successfully navigating these treacherous paths to claim your rightful rewards. This is where Gamingcy's Diablo 4 Dungeon runs come in, designed to provide a seamless, enjoyable, and ultimately rewarding gaming experience.
Dungeons in this game serve as exciting gateways to unparalleled adventures, each offering a distinctive experience. Whether you're exploring gloomy crypts or battling through monstrous lairs, every dungeon presents its unique set of challenges and rewards. These rewards often include powerful gear, arcane sigils, and rare weapons, which can significantly enhance your gameplay. However, attaining these rewards isn't always easy, especially when you're up against challenging families of monsters. With our top-quality D4 dungeon carry and PRO gamers taking the reins, you no longer have to worry about confronting the nightmarish demons guarding the loot. Instead, you can sit back, enjoy the game, and revel in the spoils of victory, all at an incredibly cheap boosts cost.
Diablo 4 Dungeons Farming:
The fastest way to gear up!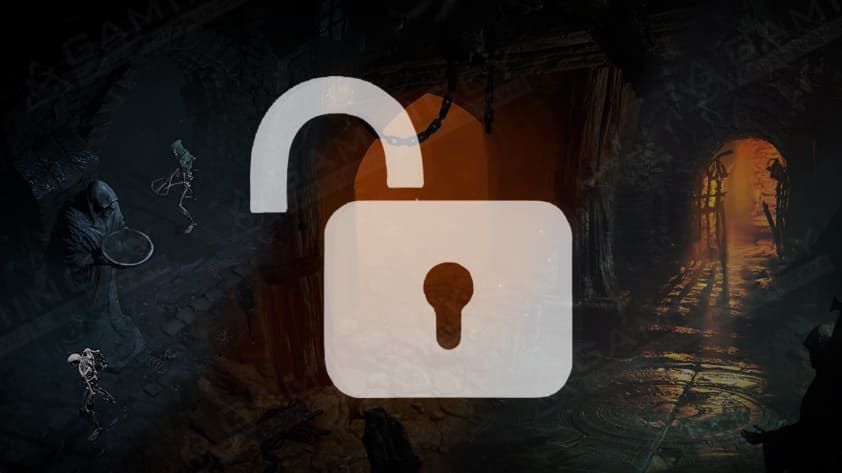 Farming Diablo 4 dungeons varies in difficulty levels, from Normal to the ultimate Nightmare. While the latter offers the most significant rewards, it presents the most challenging obstacles, including increased monsters' health, new abilities, and expanded damage. It requires skill, tactics, and sheer persistence, transforming your gaming session into a test of endurance. But why struggle through countless battles when our D4 dungeon boosting service can tackle it for you?
Moreover, Diablo 4's expanded multiplayer environment adds a new level of complexity to the game. You could suddenly face a dangerous world boss with a group of other players or fall victim to a PvP ambush while exploring a dungeon. While these situations can feel overwhelming, our store provides the necessary support and guidance, ensuring you come out on top, regardless of the challenges thrown your way.
Another aspect worth mentioning is the concept of Diablo 4 dungeon gear. Loot is more critical than ever, with developers emphasizing the importance of a player's gear setup. New additions like Angelic and Demonic Power enhance your gear's potency, influencing various stats and attributes. Buying D4 dungeon runs at our site will increase your chances of obtaining the best gear, maximizing your character's effectiveness in battle. All that - at absolutely fair affordable prices. Furthermore, the innovative skill and talent system requires careful planning and optimization. Without a proper understanding of how each skill works or how to synergize different abilities, you could find yourself struggling against the game's harder enemies. However, through our D4 dungeon carries, you can bypass tedious battles and mob farming, saving countless hours while enjoying the best rewards. Our runs are efficient and effective, designed to cater to your unique needs and preferences.
Our reviews
8/30/2022
Great fast service!
Great fast service!
8/20/2022
pretty good and quick
helpful and quick
10/2/2022
Fast and fun run
Grouped up quickly, the run was fast and clean. Will definitely come back for assistance with future runs!
10/3/2022
On time, as advertised.
No muss, no fuss, no trouble at all. Delivered exactly as described.
9/30/2022
very good boosting I was delighted w...
very good boosting I was delighted with my purchase
10/2/2022
My booster was awesome
My booster was awesome. Unfortunately I kept dying within the first few minutes. But non the less he or she was amazing
7/27/2022
Very good service and a fair prize...
Very good service and a fair prize
7/30/2022
Very good Services!
Very professional and organized. In a timely manner.
8/23/2022
Booster ran the dungeons smoothly an...
Booster ran the dungeons smoothly and got right to it.
8/23/2022
the group did great and the run was…...
the group did great and the run was fast. will definitely use again.
8/19/2022
This site is Awsome the worker are…...
This site is Awsome the worker are dooing sutch a great job. After i book a run they insta replie and help me with some Problem. High recomented
9/27/2022
Ill be back with alts
The group formed so fast! I was was able to participate and the players were so nice and understanding. If you're gearing.... Its worth it.
9/28/2022
Professional team.
Service is reasonably priced. They're on and ready to go at the time you are given. The service that you pay for is done quickly and efficiently. Would use a...
9/13/2022
Excellent Communication
Excellent communication and results. I learned a lot along the way
8/19/2022
Good service
Smooth run, no issues. For someone who doesn't raid and wants specific items for pushing mythic plus, very worth.
8/28/2022
Excellent
This was my first time ever using this type of service and it was a great experience!! I am definitely going to be using them more often!
8/29/2022
Good run
Good run nothing to say the work is done perfectly
8/23/2022
War super schnell und angenehm...
War super schnell und angenehm
10/2/2022
Very helpful
Very helpful, very trusting very fast. Would use again 100%
9/23/2022
Great and quick
Great and quick work, kindly persons
Unlocking Legendary Rewards: top-tier runs by Gamingcy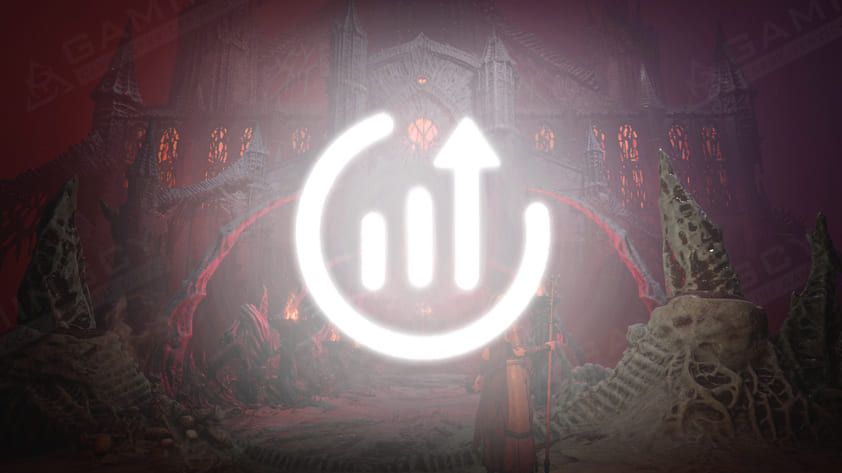 Claiming legendaries in Diablo 4 is the dream of every gamer. However, attaining these treasures often requires grinding hours and battling challenging monsters. With our D4 dungeon farming, you can save valuable time while ensuring you reap the best rewards from each carry.
Our experienced gamers are adept at loot farming, ensuring you obtain the best gear, sigils, and weapons from each dungeon run. These items significantly enhance your gameplay, preparing you to face any challenge that Diablo 4 throws at you.
In the exciting world of Diablo 4, dungeons are more than just monster-filled labyrinths. They're growth opportunities for exploration and, most importantly, for claiming legendary rewards. But why tackle these challenges alone? With Gamingcy, you gain more than just a dungeon boost in Diablo 4. You obtain a reliable partner who ensures your journey through instances is as exciting as rewarding!
Five Solid Reasons to Buy Diablo 4 dungeons boost now
Our passion for gaming shines through in every service we provide. We greatly pleasure helping fellow gamers unlock their potential and reach new heights in Diablo 4. What sets us apart?
Efficiency and Time-Saving: Dungeons in Diablo 4 can be intricate and challenging, requiring significant time and effort to clear. By purchasing an instance farming from Gamingcy, you're getting a highly efficient and time-saving carry. Our experienced players know the quickest and most efficient ways to navigate these dungeons, saving you hours, if not days.
Top-Quality Service: With Gamingcy, you're getting a boost paired with the support and expertise of the best players from top clans. Our team comprises skilled gamers who understand the game's mechanics deeply, ensuring you super-fast progress.
Impressive Rewards and Loot: D4 Dungeons are renowned for their excellent rewards and powerful loot. However, claiming these prizes often involves overcoming formidable demons and solving complex puzzles. Our experienced gamers will ensure you secure all possible legendaries and drops from a dungeon run, significantly boosting your character's strength.
Security and Privacy: We understand the importance of maintaining the security and privacy of your account. Gamingcy has implemented robust security measures to protect your account from potential risks. We offer anonymous services and never share your personal information with third parties.
Affordability: Despite providing top-tier carries, Gamingcy remains competitively priced. We believe that everyone should be able to enjoy Diablo 4 to its fullest without being held back by level gates or tough bosses. Our pricing model is designed to be affordable, allowing you to progress quickly in the game without breaking the bank.
easy
Number ONE goal of our team is to make your time spent with us hassle-free and enjoyable
fast
We value your time and perfectly understand how important it is to get your boost right away!
effective
We know everything about online gaming. All of our 2067 boosters are members of top world guilds since early game expansions
safe
Secure Paypal payments;
Verified Trustpilot reviews;
Exclusive Hide My Boost system;
SSL and Https protocols for your 100% privacy and data safety.
How to purchase your D4 dungeon boosts: four simple steps
If you're all set to upgrade your Diablo 4 gaming experience, follow these uncomplicated five steps to receive your boost.
Choose your preferred service and tailor the options available to your needs. It could include the region, rules for loot drops, scheduling, number of runs, etc. Once you've verified that the settings are correct, proceed to payment.
Upon confirmation of your order, our team will contact you through Discord, Skype, or Email, based on your preference. It is done to verify the information related to your boosting and to ensure we've correctly noted your requirements.
Sit back and watch as your order unfolds. Follow the instructions of our professional players and enjoy your new high-level gear, loot, and other rewards! The entire process is designed to be smooth, quick, and seamless.
We have a dedicated Quality Control department to ensure your carry meets our high standards and to provide compensation for any issues with our carries. We'd love to hear about your experience with us, so don't forget to leave a review and let more people know about the top-tier farming services provided by Gamingcy.
shop
Choose the service you need and add it to the cart. If you have any questions - don't hesitate to ask our 24/7 support team
checkout
Follow the cart's instructions and pay securely with Paypal or with your Credit card!
process
Contact us in Discord, Skype, or Facebook messenger to confirm your order and start the service!
done
Once your service is completed, our manager will immediately inform you about it!
review
Your opinion matters! Share your experience with other customers and help us to improve!