Nightmare Dungeons boost in Diablo 4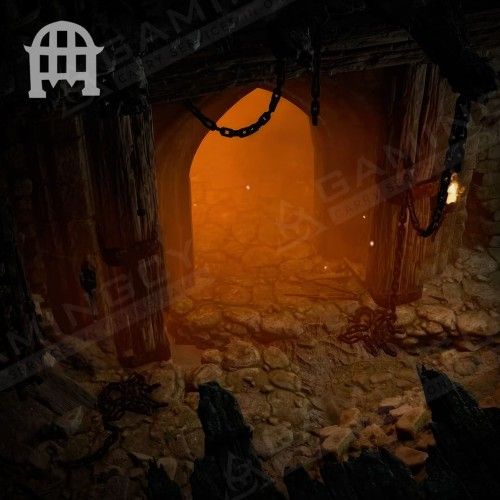 Boosting Schedule
Set the time when the booster may play your account with your manager. We can provide your whole carry while you're AFK without disturbing your usual gaming time!

24/7 support
Get a helpful human reply in ±15 seconds!

Hide My Boost
We've developed this unique software to protect you from bans and suspensions. It allows account sharing without flagging an account.

Secure Payments
You can pay securely with PayPal or your Credit Card via Stripe. All payments are covered with the customer protection system and money back guarantee!

Secure Web-site
SSL and HTTPS protocols are used for your 100% privacy & data safety
Welcome to our Diablo 4 Nightmare Dungeons Boost service, where professional gamers handle all carries. This service is available on PC, Xbox, and Play Station platforms.
With our expertise, we offer superior quality D4 Nightmare boosts, effortlessly defeating any boss on any Tier and securing amazing rewards for you. Our partnership with numerous PRO teams ensures minimal waiting times for runs.
Take advantage of our 24/7 availability and online scheduling to book your boost at any convenient time.
Farming D4 Nightmare dungeons implies the following rewards and benefits:
Completing your chosen number of runs on World Tier 3.
Your character's level will increase.
A chance to get Legendary, Ancestral, Sacred, and Unique items.
Retention of all valuable materials and loot accrued during the carry on your Diablo 4 account.
Possibility of unlocking Legendary Aspects in the Codex of Power.
What is Nightmare Dungeon in Diablo 4?
A Nightmare Dungeon in Diablo 4 is a unique, high-difficulty endgame activity that players can engage in. These dungeons serve as a more challenging variant of the game's regular dungeons, as they introduce amplified difficulty levels, enriched rewards, and unique game mechanics.
Nightmare Dungeons have a tier system, starting from the 1st and going all the way up to the 100th. Players face more challenging enemies with each successive tier, and the rewards increase proportionately.
One of the notable elements of D4 Nightmare Dungeons is the introduction of unique 'affixes.' These affixes modify both the foes and the environment within the dungeons, resulting in challenges that require strategic play and heightened player skills. Examples include enemies dealing additional types of damage or environmental hazards such as volcanic eruptions or lightning storms that the player must navigate.
How to unlock Nightmare Dungeon in Diablo 4?
To access Nightmare Dungeons, you must first complete the main story campaign and reach World Tier 3: Nightmare. Moreover, you must conquer a specific Capstone Dungeon at the Cathedral of Light. After unlocking Nightmare Dungeons, you can use special items known as Nightmare Sigils to transform regular dungeons into Nightmare Dungeons.
The rewards from Nightmare Dungeons are considerably more substantial than those from regular dungeons. They offer powerful items and upgrades, including Glyphs that can be socketed into Paragon Boards, significantly boosting character progression. Other rewards include Nightmare Sigils, unique and legendary items, gold, and Glyph XP.
You can also level up your Paragon Board Glyphs by clearing Nightmare Dungeons, effectively strengthening your characters.
Diablo 4 Nightmare Dungeons Carry:
How does it work?
Our Diablo 4 Nightmare carries are designed to provide the top-notch service in the market at the most affordable price.
After you buy the World Tier 3 Dungeon carry at our site, our manager will contact you through your preferred messenger, Discord or Skype. We'll confirm your order details and guide you through the process.
Enjoy smooth and professional boosting by our experienced teammates. You have the freedom to participate actively or chill while our D4 group handles the challenges.
Collect your well-deserved rewards once the dungeon is cleared, and consider leaving a review. Your feedback encourages our players and helps us improve and assist other clients in making informed decisions.
Choose the #1 shop on the market for a remarkable Nightmare dungeons boosting experience.
ETA:
Average starting time: 30-60 minutes
Average Execution time: 20-30 minutes per dungeon
Rewards & Options description:
The desired number of Nightmare Dungeons runs;
A chance to get Legendary, Ancestral, Sacred, and Unique items.
All of the gold, loot and resources received during the run.
Options available:
Quantity:

Take advantage of the package deal mechanics, and

save up to 20%!

Selfplay:

you will play your character yourself with a group of our professional player(s).

Account sharing:

an experienced player will securely log into your account and do all the work for you.
Requirements + Important notes: