Crota's End Carry


On this page, Gamingcy presents you with an unparalleled chance to buy Crota's End carry, executed by seasoned Destiny 2 sherpas. Top-tier D2 fireteams on our platform are armed and ready to quickly guide you through the challenges of this reprised raid in Season of the Witch, ensuring you get elite-tier loot and a thorough experience of this new content. Gamingcy's S22 Crota's End carries solutions are readily available across PlayStation, Xbox, and PC platforms.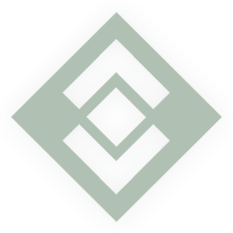 Complete Crotas End with PRO D2 players: Recovery or Sherpa runs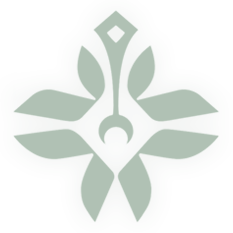 Get New S22 Weapons, Exotics, Emblems, and Armor sets!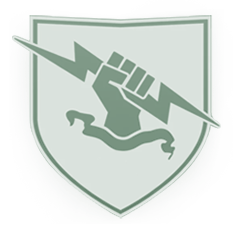 24/7 support: get a helpful human reply in ± 15 seconds!
Crota's End Boost by Gamingcy is your gateway to conquering all the challenges in this PvE instance. Farm this new Season of the Witch raid with our PRO-gamers, and get super-powerful PvE gear, including exclusive exotics, weapons with superb perks, and unique armor sets. Normal and Master difficulties are available. When you purchase Destiny 2 Crota's End boosting with our expert fireteams, you save tons of time and bypass the possible frustrations of wipes, bad luck with drops, and being ignored by LFG parties because of your experience or power level.
Crota's End Boost:
Essential Information About New Season 22 Raid
D2 Crota's End Boosting, delivered by Gamingcy, is crafted to empower Guardians like you to dominate one of the game's most legendary and intricate raids. This paid service is committed to amplifying your gaming experience, getting exclusive rewards, and facilitating unforgettable victories within the enigmatic bosses of this PvE instance.
Originally a highlight of the first Destiny game and now making its return in Destiny 2's Lightfall, the Crota's End introduces a singular fusion of elaborate encounters, mysterious lore, and complex encounter mechanics. It is a grand quest that delves deep into the Moon's Hellmouth, demanding you defeat Crota, son of Oryx and his minions, in an environment where superb fireteam cooperation is essential.
Crota's End raid boosts make sure you're not tackling these challenges solo. You'll be directed by a seasoned fireteam of sherpas highly skilled in MMOG PvE content. These committed gamers have rigorously conquered each encounter in the D2 CE raid, comprehending the nuanced strategies and methods necessary for assured clears.
Moreover, our carry offerings are custom-fit to align with your gaming objectives and availability. Whether you aim for a complete run quickly (Normal and Master difficulties are for sale) or seek assistance with a certain challenge, we've got you fully covered. Our fireteams can shepherd your Guardian throughout the full process or provide valuable support with farming particular bosses, items, challenges, and secret chests within this Season of the Witch raid.
These services further accentuate your in-game progression and loot collection. As you traverse instance, you have the chance to acquire some of Destiny 2's most sought-after rewards. It includes Crota-specific gear, formidable weapons, and even rare Exotics exclusive to this raid. All of these drops and more are accessible through our site.
Gamingcy's Crota's End boosting service operates with utmost professionalism and respect, thereby fostering a positive MMOG environment. We employ secure protocols to safeguard your account and maintain stringent confidentiality norms.
In summary, the D2 Crota's End carry proffered by Gamingcy stands as an optimal selection for any Guardian aspiring to master this iconic S22 raid, unlock dazzling rewards, and enrich their overarching Destiny 2 adventure. With our adept sherpas at your side, the deepest, darkest corners of the Moon's Hellmouth transform into epic runs that beckon your triumphant return.
D2 Crota's End Farming:
Bosses and Encounters Explained
Within the dark recesses of Destiny 2's Crota's End raid farm, Guardians are confronted with formidable Hellmouth adversaries and intricate mechanics that offer a grueling test of their PvE skills. Every encounter and boss demands tailored strategies, team synergy, and a comprehensive grasp of the fights that lie ahead. It's important to note that there may be some changes in the new Season of the Witch version of the CE (since, in any case, it's like a remaster of an original D1 instance). However, the central logic of the content and battles remains the same. Moreover, our expert sherpas will do everything required to help you farm Crota's End raid efficiently and conveniently.
The Abyss (the Lamps).

The starting challenge immerses your fireteam in The Abyss, a maze shrouded in almost impenetrable darkness. Guardians are debuffed by the "Weight of Darkness" while navigating to the bridge plate, combating swarms of Hive along the way. Under the guidance of Gamingcy's raid specialists, expect this encounter to be conquered swiftly and effectively.

The Bridge

: In this phase, your squad is charged with constructing a bridge by standing on specific platforms while holding off a relentless Hive assault. This encounter is a masterclass in spatial awareness and teamwork. Gamingcy's elite gamers will help you complete this phase, ensuring your survival and the successful bridge construction.

Thrallway

: This fast encounter is less about holding ground and more about rapid advancement. Here, Guardians sprint through a tunnel swarmed by Thralls and Shriekers, striving to reach the end before a sealing door locks them out. Gamingcy's carries, familiar with every nuance of the Thrallway, will guarantee a seamless sprint through this pulse-pounding challenge.

Ir Yut, the Deathsinger:

This is where you fight against the Ir Yut. The objective is to disrupt her fatal "Liturgy of Ruin" before she completes her dirge. Coordinated strikes against Hive Wizards and Shriekers are a must. With Gamingcy's adept raiders at your side, Ir Yut's deadly song will be silenced in no time.

Crota, Son of Oryx

: The Final Stand At the raid's final fight, Guardians face off against the infamous Crota. Some squad members will focus on lowering their shields while one uses a Hive sword to deal melee damage. Mastery of timing and multi-tasking is essential here. With Gamingcy's experienced sherpas, Crota transforms from a daunting boss into a thrilling finale to your run.
Each encounter within the CE presents its hardcore challenge, an examination of coordination and tactical prowess. Guardians who complete them are satisfied with overcoming the Hellmouth's most dreadful adversaries and a treasure trove of unique armor, weapons, and gear, perfect for farming and enhancing your overall Destiny 2 understanding. With our boosts, your success in this iconic raid is assured as our experts assist you in navigating each run and turn of these demanding encounters.
Our reviews
10/6/2022
My account manager was amazing!...
Great experience! The purchase and communication was mostly smooth, and although there was a slight issue with the initial booster assigned to me, my account ...
7/24/2023
Quick and efficient
Quick and efficient
3/15/2023
Awesome service
Awesome staff. Fast and very professional. I will certanly use this service again!
10/1/2022
great runs
fast and affordable runs. wish getting the group together was faster but will not complain. very good
9/17/2022
Great quick all round great experien...
Great quick all round great experience thank you to players/team they where great help
3/24/2023
Great Work
Very thorough with the work they did. They stayed on top of it to make sure it got done at a convenient time for me.
7/27/2022
Esperienza perfetta
Esperienza perfetta, velocissimi e preparati! Perfect experience, faster and prepared!
8/23/2022
Great team
Great team, excellent customer care.
8/7/2023
Your pro experience right here...
Fast, reliable, professional. As a vanilla wow player, years have passed and I have now limited free time. Boosting, is the best to enjoy high level content whi...
9/10/2022
Great experience and fast results...
Was able to schedule assisted rating boosting for 2s in a couple hours and got the increase I was looking for extremely fast. Went from 1500 - 1600 in 10 minute...
9/27/2022
Fast and good delivery of Mythic+…...
Fast and good delivery of Mythic+ dungeons! Thank you! You will see me again
1/30/2023
Fast
Fast, polite & very helpful.
12/27/2022
Top notice service
Service was fantastic, gamingcy customer support quickly got a team ready to boost. Trustworthy service will definitely use again soon!
8/28/2022
Fast service and good support...
Fast service and good support
11/2/2022
Very professional runs
Very professional runs. I had ordered something that required some coordination (multiple raids and runs) and it was all handled very easily on my side. Great...
9/23/2022
Quick and fantastic service...
Quick and fantastic service, would highly recommend.
9/27/2022
Raid finished in time very punctual…...
Raid finished in time very punctual start, nothing to complain about the level of the players, very happy :)
12/7/2022
Great fast efficient service I highl...
Great fast efficient service I highly recommend it
10/22/2022
They give you more then you ask for....
It is very hard for me to raid since I work a lot and have a large family to care for. Apart from accommodating me in raids, they have the best pricing to date ...
11/16/2022
Great service and support...
Great service. Support was great. Accidentally got invited into the wrong raid. Spoke with support and they got me a new slot in the correct raid asap. Fast and...
Four Reasons to Buy Crota's End Raid Boosting Now
Expert Mentorship and Mastery: Gamingcy's exceptional raid leaders possess an expansive reservoir of skill and mastery pertaining to Destiny 2 Crota's End raid boosts. Choosing Gamingcy means you're placing your raid journey in the hands of seasoned sherpas, primed to steer you through each complex PvE encounter and challenge, ensuring both a triumphant completion and an engaging gaming experience.
Customizable Packages: Gamingcy provides an array of adaptable services designed to meet your unique goals and preferences. Whether you aspire to engage directly in the action through our "Sherpa" option or opt for our piloted (recovery) service where a PRO gamer takes control of your Guardian, Gamingcy has the flexibility to modify its offerings to suit you. Ancillary options like secret chest farming or tackling weekly master challenges can be combined to elevate your raid runs.
Swift and User-Friendly: Traversing the raid's labyrinthine complexities can be intimidating and time-consuming, particularly for those juggling limited gaming time with other life commitments. D2 Crota's End carries provide the benefit of time, featuring a team of expert Guardians poised to expedite your journey through the Season of the Witch content. This service allows you to focus on other facets of the game or your personal affairs, making your Destiny 2 MMOG experience both enjoyable and efficient.
Legit and Secure: Security and customer satisfaction are paramount at Gamingcy. Every sherpa undergoes a rigorous vetting process to ascertain their competence, prior experience, and reliability. Employing cutting-edge security protocols, Gamingcy ensures the utmost safety of your account information and maintains confidentiality when you choose a piloted service. Coupled with our 24/7 customer support, we assure a seamless and fulfilling experience from start to finish.
easy
Number ONE goal of our team is to make your time spent with us hassle-free and enjoyable
fast
We value your time and perfectly understand how important it is to get your boost right away!
effective
We know everything about online gaming. All of our 2067 boosters are members of top world guilds since early game expansions
safe
Secure Paypal payments;
Verified Trustpilot reviews;
Exclusive Hide My Boost system;
SSL and Https protocols for your 100% privacy and data safety.
Crota's End Raid Carries:
The Ultimate Destination for Pinnacle Rewards
Purchase Crota's End raid carries at Gamingcy and immerse yourself in the pinnacle of Destiny 2's PvE spectrum, celebrated for its lavish offering of top-tier rewards that have gamers worldwide in eager pursuit. Each triumphant venture through this iconic raid provides an opportunity to acquire some of the most sought-after gear and weapons in the game, amplifying your combat stats and power level.
It's important to note the Crota's End requirements:
There's no need to have any DLC purchased;
Legend (Normal) Difficulty: 1800 power level;
Master Mode: 1815 pwlvl.
Also, it's worth noting that there will be a so-called World Race and the Contest Mode when the raid is released. While the first is a challenge for the best Destiny 2 clans and fireteams worldwide, if you want to complete the instance in the first 48 hours after this content becomes available - in this category of our site, you will find a comprehensive service allowing you to do that and get a super-prestigious emblem as a reward.
As you navigate the dark corridors and chambers of Crota's End, you'll encounter many remarkable rewards. Among these are the coveted exotic and legendary weapons, which offer exceptional perk rolls designed to augment your damage and overall power dramatically:
Necrochasm;
Fang of Ir Yût;
Swordbreaker;
Word of Crota;
Abyss Defiant;
Oversoul Edict;
Song of Ir Yût.
But the allure of Destiny 2's Crota's End raid runs extends beyond weaponry. The instance also offers high-stat Wildbreaker armor sets designed to upgrade your Guardian's resilience and battle prowess. Master Crota's End carry allows to get Ascendant materials, providing the means for further refinement and optimization of this and other gear.
Hidden within the shadows of Crota's End are secret chests tucked away and ripe for discovery. These elusive caches will reward your Guardians with additional gear and critical upgrade materials, adding an extra layer of intrigue and reward to the raid experience. With Gamingcy's seasoned fireteams at your helm, you'll explore these enigmatic niches, adding a unique thrill to your Crota's End adventures and progress.
The crowning reward for many customers buying this carry is the Exotic Auto Rifle, Necrochasm, a game-changer in both PvE and PvP encounters. With each successful run, you can get this must-have D2 AR. Gamingcy's Crota's End raid boosts are an invaluable resource for Destiny 2 players looking to elevate their game and achieve peak performance. Our adept and committed team of sherpas is your reliable guide, prepared to escort you through the difficult and electrifying environs of the Crota's End.
We endeavor to offer an all-encompassing and customized service tailored to meet your specific gaming objectives. Whether your focus is on conquering the entire raid, mastering particular encounters, taking on weekly Master Challenges, or hunting for secret chests, we aim to make your PvE gaming both effortless and enjoyable, ensuring you attain the rich rewards hidden within Crota's labyrinthine depths.
Five Simple Steps To Buy Your D2 Crota's End Boosts
Shop: Select the Crota's End boosting service that aligns with your goals. Customize Your Order: Choose between self-play or piloted options, and add any ancillary services you may require, such as specific loot farming or challenge completions. Tailor your package to match your gameplay aspirations and personal preferences.
Add to Cart: Once you've personalized your selection, click the "Add to Cart" button to move your chosen carry service into your shopping basket.
Checkout Procedure: Click on the shopping basket icon to proceed to checkout, confirm the details of your order, and furnish the necessary personal and payment information. Gamingcy employs secure payment mechanisms to protect your data and ensure a safe transaction.
Order Confirmation and Scheduling: You'll receive an order confirmation email post-payment. A Gamingcy representative will soon contact you to schedule the timing of your boost and collect any additional information, such as your account credentials if you've opted for the piloted service.
shop
Choose the service you need and add it to the cart. If you have any questions - don't hesitate to ask our 24/7 support team
checkout
Follow the cart's instructions and pay securely with Paypal or with your Credit card!
process
Contact us in Discord, Skype, or Facebook messenger to confirm your order and start the service!
done
Once your service is completed, our manager will immediately inform you about it!
review
Your opinion matters! Share your experience with other customers and help us to improve!