Crota's End Seal Boost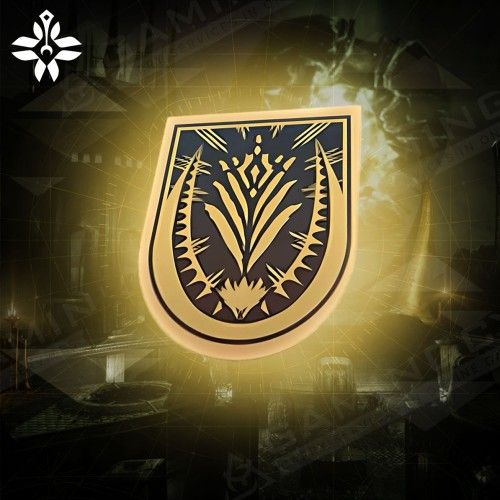 Boosting Schedule
Set the time when the booster may play your account with your manager. We can provide your whole carry while you're AFK without disturbing your usual gaming time!

24/7 support
Get a helpful human reply in ±15 seconds!

Hide My Boost
We've developed this unique software to protect you from bans and suspensions. It allows account sharing without flagging an account.

Secure Payments
You can pay securely with PayPal or your Credit Card via Stripe. All payments are covered with the customer protection system and money back guarantee!

Secure Web-site
SSL and HTTPS protocols are used for your 100% privacy & data safety
On this Gamingcy webpage, you have the opportunity to buy the Crota's End Seal boost, which will grant you the coveted Swordbearer title in Destiny 2: Lightfall. Our services cater to players across all platforms, including PlayStation, PC, and Xbox. Our seasoned sherpas possess a deep understanding of all the challenges and triumphs found within this Destiny 2 raid, which was introduced in the 2023 Lightfall expansion. You can buy triumphs from the CE raid seal separately, or get them all at a bundle deal price.
Please note that this boost entails account sharing (recovery). Our expert gamers will skillfully assume control of your character, ensuring the successful completion of the selected triumphs needed to unlock the Crota's End seal. Below is the list of the required triumphs in Lightfall:
Crota's End;
Spoils of Conquest;
Unbowed;
Retributive Charge;
Enlightened Emanation;
Hidden Depths;
In Unison;
Conservation of Energy;
Feather-Light;
Precarioous Balance;
Threatening Reach;
Equal Vessels;
Communal Rites;
All For One;
Singular Sensation;
Broken Throne;
Conquest By Virtue.
You can either opt for the comprehensive Crota's End seal carry, which comes with a bundled discount, or select specific triumphs to be swiftly and securely completed by our team of PRO boosters. Embrace victory with Gamingcy!
The Swordbearer Title Boost: How does it work?
When purchasing the Swordbearer Title boosting in Destiny 2 through our services, you'll receive a comprehensive solution delivered by our expert gamers. They will handle all the necessary requirements, offering you a turnkey experience. Our process is designed to be fast, user-friendly, and intuitive at every stage. Here's how it all comes together:
Begin by selecting the Triumphs you wish to unlock as part of the Crota's End seal carry. We offer a range of Triumphs to cater to different objectives and stages of progression.
Once you've made your selections, add them to your cart and proceed to make a secure payment. We accept various payment methods, including Visa/Mastercard and cryptocurrencies.
Following a successful transaction, get in touch with your assigned manager through your preferred communication channels, such as Discord, Skype, or Email. This personalized communication ensures prompt resolution of any questions or concerns.
You and your manager will collaboratively determine the most suitable schedule for your Destiny 2 Swordbearer boosting service. Alternatively, you can choose to begin with the earliest available PvE fireteam.
Our skilled gamers will then engage in focused gaming sessions on your account until they have successfully achieved the Crota's End Triumph(s) you've purchased. Please note that account sharing will be required during this step.
Once the task is complete, you'll receive a notification on Discord. At this point, your Destiny 2 Swordbearer title will be unlocked, allowing you to start enjoying its rewards.
Lastly, we kindly request that you share your experience with Gamingcy on Trustpilot. Your feedback is invaluable to us as it helps us refine our services and assists other customers in recognizing us as the premier boosting website on the internet.
How to get the Crota's End Seal and Swordbearer Title?
To obtain the Crota's End Seal and earn the coveted Swordbearer Title in Destiny 2, you'll need to complete the Triumphs intricately linked to the D2 CE raid. These Triumphs are not for the low-skilled newbies, demanding a blend of skill and seamless teamwork as you navigate a diverse range of challenges. Among these challenges are engaging in specific trials, harnessing the power of particular (Arc and Solar) subclasses, finding the secret chests, and adapting roles throughout your encounters. Here's a brief list of challenges and their requirements for the Crota's End seal:
Crota's End: This raid showcases epic battles and strategic challenges tailored for seasoned players. Complete any Crota's End raid variant, and you'll be awarded the "Illuminated Peril" emblem. This is an opportunity to show off your dedication across all significant CE encounters.
Spoils of Conquest: Uncover three secret chests hidden within the Crota's End raid. The "Warped Rachis" shader will reward your eye for detail.
Unbowed: Finish all encounters in Crota's End with a fireteam exclusively made of your clanmates. Unity and trust are vital to succeed in these challenges. However, with our PRO sherpas, completing this triumph will not be a problem.
Retributive Charge: Successfully complete each encounter in the Crota's End raid with a fireteam filled with Arc subclasses. Show off your fundamental prowess and achieve a unique balance.
Enlightened Emanation: Make your way through all battles in Crota's End using a fireteam fully equipped with Solar subclasses. It's a challenge that requires a warm touch and illuminates your skill.
Hidden Depths: Accomplish every encounter in Crota's End with a fireteam entirely of Void subclasses. It's an actual test of your adaptability to the darker elements of the game.
In Unison: Wrap up all encounters in Crota's End with all fireteam members belonging to the same class. The Essence of Oversoul awaits as your reward, proving your team's class-focused mastery.
Conservation of Energy: Secure completion of the "Conservation of Energy" challenge mode. Do so, and the Essence of Oversoul will be added to your bag.
Feather-Light: Navigate through the Abyss encounter in the Stills without allowing any player to reach 10 stacks of Weight of Darkness. Achieve this to earn the Essence of Oversoul and bask in your tactical excellence.
Precarious Balance: Get through the "Precarious Balance" challenge mode. Recognizing your skill and triumph completion, the Essence of Oversoul will be yours.
Threatening Reach: Take down all Swordbearers during the Oversoul Throne Bridge encounter from the opposite chasm.
Equal Vessels: Accomplish the "Equal Vessels" challenge mode.
Communal Rites: In each phase of the Ir Yut encounter, ensure that at least one player defeats Ir Yut. Success will garner you the Essence of Oversoul as an acknowledgment of your group's prowess.
All For One: Complete the "All For One" challenge mode. Your reward, the Essence of Oversoul, will testify to your unified team strategy.
Singular Sensation: End the Crota, Son of Oryx encounter with just one Enlightened player at any given time. The EoO item will be your well-earned reward for such a feat.
Broken Throne: Master the highest echelon of difficulty in Crota's End. Victory will earn you the War's Lament exotic ship and an Essence of the Oversoul +2, bringing you closer to the Nechrochasm or its catalyst.
Conquest By Virtue: Triumph over every encounter-based challenge in the Master tier of Crota's End. Conquer them all to get your hands on the ultimate reward: the Crota's Exile exotic sparrow.
It's crucial to remind that the Crota's End raid necessitates impeccable teamwork and meticulous coordination. The instance thrusts you into epic battles against hardcore bosses such as Ir Yût, the Deathsinger, Crota, Son of Oryx, and includes numerous challenging encounters. A deep understanding of their mechanics will prove indispensable in conquering the Triumphs and ultimately claiming the prestigious Swordbearer Title. Thankfully, with the boost by Gamingcy, this daunting task will become more achievable than ever.
ETA:
Average starting time: 1-3 hours
Average Execution time: 1-20 days
Rewards you will get:
Full or selected Triumphs completed;
The Swordbearer Title (all triumphs);
A chance to get

Necrochasm Exotic Auto Rifle

;
Exp for your Season Pass and Artifact level;
A chance to get other rng-based rewards during the completion.
Requirements + Important notes:
1820+ Power Leve

l

Recovery

(an experienced player will securely log into your account and do all the work for you)