Legendary Weapons Boost in Destiny 2


Buying Legendary Weapons in Destiny 2 is your easy way to see the game from a new perspective. D2 offers dozens of legendaries with powerful perks, and God rolls. At our site, you will discover the best Legendary Weapons boost services designed to let you enlarge your Guardian's arsenal significantly, skipping the tedious farming. Don't just play: dominate with Gamingcy!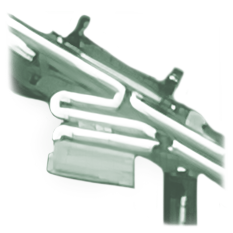 Enlarge your collection of D2 Legendaries fast and easy!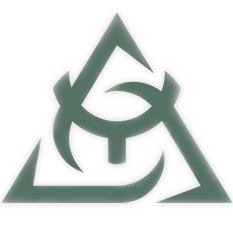 HideMyBoost system for your 100% privacy & security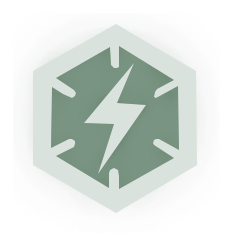 We can play while you're afk, not interrupting your habitual gaming time.
Legendary Weapons Boost in Destiny 2:
Everything you need to know
Every Guardian in Destiny 2 knows the value of having powerful gear. But nothing quite compares to the thrill of wielding a legendary weapon. In the D2 universe, the most coveted items are Legendary Weapons. These are status symbols and game-changers that can significantly improve your gameplay and ensure victory in the most challenging PvP and PvE modes. However, obtaining these legendaries is no walk in the park. It often involves tedious grinding, meticulous planning, and perfect execution of all requirements, which many players find daunting. That's where Gamingcy comes in.
We understand that your time is precious. You don't want to spend hours on end grinding and farming new guns and perks when you could be enjoying the game. That's why we offer a solution that lets you play your Guardian at its fullest - buy Destiny 2 Legendary Weapons directly from us! Our professional gamers will carry you through the most challenging encounters and help you unlock the most powerful D2 legendaries and perks combinations without the hassle.
Legendary weapons in Destiny 2 come in many types. Each type is suitable for different situations in the game. These types include Primary, Special, and Heavy weapons. Mastering all of them will boost your game skills to the top. However, practice comes first, and you need decent weaponry to practice.
Primary Legendary Weapons are versatile and reliable, forming the core of your combat strategy. They consume white ammo, which enemies frequently drop.
Hand Cannons

are powerful, revolver-style guns that deal serious damage per shot. With a slow rate of fire, mastering them requires a keen sense of aim and timing.

Auto Rifles

: These rapid-firing legendaries deliver consistent damage, ideal for handling hordes of enemies or draining bosses' health.

Pulse Rifles

: These rifles fire a burst of shots with each trigger pull, balancing damage and fire rate.

Scout Rifles

: Perfect for long-range combat, scout rifles deliver high damage at great distances, making them the sniper's best friend.
Special Legendary Weapons, consuming green ammo, are generally more powerful and designed for specific combat situations.
Shotguns

: Perfect for close-quarters combat, shotguns pack a heavy punch at short range.

Sniper Rifles

: The epitome of long-range weaponry, these rifles allow precision damage from a safe distance.

Fusion Rifles

: These energy-based weapons charge up before releasing a volley of energy bolts, dealing massive damage.
Heavy Legendary Weapons consume purple ammo, which is rarer but inflicts substantial damage.
Rocket Launchers

: These weapons fire explosive projectiles that deal massive area damage, ideal for clusters of enemies.

Grenade Launchers

: Grenade Launchers lob explosive rounds, offering a blend of direct and area damage.

Swords

: Swords allow for intense melee combat, delivering devastating damage to enemies at close range.
Each weapon type in Destiny 2 caters to different playstyles, strategic preferences, and combat situations. Mastering them all will enhance your performance in various game scenarios. Whether you're a strategic sniper, a gung-ho gunslinger, or a daring sword-wielder, you will find an advantageous offer at our site.
Our reviews
6/4/2023
Quick communication
Quick communication, Fast service. Quick games
5/27/2023
Very good fast and reliable...
Very good fast and reliable. Will do again.
8/23/2022
Your teams have very talented…...
Your teams have very talented individuals that can adapt well, and the entire process was quick and easy to get started. Thank you.
9/6/2022
Very quick and nice run
Very quick and nice run. No problems. Told us what we needed to do to get bosses down quickly. Thanks a lot for the run.
7/31/2023
Got to say I was a little worried as...
Got to say I was a little worried as I have never used an online service before but decided to go for it..... Need not of worried as its totally legit and super...
8/24/2022
Quick and professional
Quick and professional
9/9/2022
Great customer service
Great customer service, the players were very professional and answered any questions I had very orginzed. Only thing is I wish they had more players so the boo...
4/11/2023
Gave it a shot and was pleasantly…...
Gave it a shot and was pleasantly surprised…..fast service, easy and super fast I will definitely use again and would definitely recommend to others !!!!
8/27/2022
Excellent service with great people...
Excellent service with great people, it was an enjoyable experience!
7/1/2023
They only asked me to die 2x...
They only asked me to die 2x, the rest of my time i died because of my own dumb self
9/3/2022
The group went well
The group went well, had no issues took less than an hour.
9/1/2022
Great Crew
Great run with a great crew, Would highly recommend to anyone.
9/2/2022
Amazing
Done in 20 mins. I waited ages before deciding to do this, worrying about security. Wish I had done it sooner. Brilliant service
1/21/2023
They promised the weapon I paid for ...
They promised the weapon I paid for and got it done in no time!
10/16/2022
This site delivered on everything th...
This site delivered on everything they promised! The team was professional and friendly, I would use this service again!
12/27/2022
Top notice service
Service was fantastic, gamingcy customer support quickly got a team ready to boost. Trustworthy service will definitely use again soon!
6/30/2023
Wonderful Service!
Great service, lovely support - they got the job done and I received what I paid for. Couldn't ask for a better service.
9/8/2022
Super nice boosted run!
Super nice boosted run! Everything went very well and quickly. I recommend ;)
3/31/2023
I ordered the Galakras mount…...
I ordered the Galakras mount achievement run, the raid was supposed to start at 6 and it started at 6:10 which was fine, and the run went smoothly, and I have m...
2/6/2023
Quick, fair, understanding and kind...
Service was quick, painless and minimal in tears! Support rep was available, reassuring, and responsive at every turn leading up to the scheduled raid. Even end...
Four Strong Reasons for Buying D2 Legendaries
No More Trouble: Save time and effort by buying Legendary Weapons from us. No more long hours of grinding or annoying RNG!
Knowledge: Our team comprises professional D2 players who know the best ways to get Legendary Weapons fast and easily.
Safety: Making sure your account is safe is our biggest priority. We use secure methods to ensure that all transactions and the boost process are done correctly.
Convenience: We offer a wide variety of Legendary Weapons for sale. No need to wait. Just browse our offerings list and purchase your new gun.
easy
Number ONE goal of our team is to make your time spent with us hassle-free and enjoyable
fast
We value your time and perfectly understand how important it is to get your boost right away!
effective
We know everything about online gaming. All of our 2067 boosters are members of top world guilds since early game expansions
safe
Secure Paypal payments;
Verified Trustpilot reviews;
Exclusive Hide My Boost system;
SSL and Https protocols for your 100% privacy and data safety.
Perks System & God Rolls in Destiny 2 for Legendary Weapons
Perks are special abilities or enhancements with your Legendary Weapons in Destiny 2. These traits can significantly affect your gun's performance and overall gaming experience. The sheer variety of perks in the game allows for an exciting degree of customization and personalization.
Here's how the perks system in D2 works. Each Legendary comes with a unique set of perks. These might include upgraded stability, faster reload speed and even explosive rounds. Some can generally enhance your weapon's performance, while others may be more situational, offering benefits under specific conditions.
The lovely part is that perks aren't static. They can be interchanged or rerolled using materials like Enhancement Cores, Enhancement Prisms, and Ascendant Shards. It means that even if you initially get a weapon with a less-than-ideal perk setup, you can still potentially rework it to suit your play style better.
Now, you might ask, "What's a God Roll?" Well, a God Roll is a term used by the D2 community to refer to a reward with the absolute best set of perks possible. These are the crème de la crème of Legendaries – the ones players are always farming and grinding for.
But here's the catch. The combination of perks you get is determined by RNG (Random Number Generator). This means it's possible to run the same activity dozens of times and never get the God Roll you're after.
Why spend countless hours farming to get a God Roll when you can buy it from us? Our expert team of professional gamers knows the ins and outs of Destiny 2's perk system. They've spent countless hours unlocking the game's secrets and mastered the art of obtaining God Rolls. When you purchase a Legendary Weapon boost from us, you can always buy a God Roll.
We take luck out of the equation. Instead of hoping for the right RNG, you can be sure you're purchasing a an item with a set of perks tailored to your needs. Whether you're a hardcore raider, a PvP enthusiast, or a casual player, we've got the perfect God Roll for you.
So, let Gamingcy do the D2 weps grinding for you. Get the God Roll you want, save time, and enjoy the game to the fullest. With Gamingcy's boost, you're always one step ahead of the competition.
Five simple steps to Buy D2 Legendary Weapons
With our boost service, you don't need to worry about the hard work of farming for the Destiny 2 legendaries you want. Our skilled players will help you through the game, unlocking all the guns you want. Here's how it works:
1. Look through our extensive list of Legendary Weapons and pick the ones you want.
2. Buy what you want using the payment method you like best.
3. Talk to our support team to plan the boost.
4. Our skilled player will work hard farming until your chosen reward is unlocked.
5. Once the carry is done, you can start having fun with your new powerful legendary weapon in Destiny 2!
shop
Choose the service you need and add it to the cart. If you have any questions - don't hesitate to ask our 24/7 support team
checkout
Follow the cart's instructions and pay securely with Paypal or with your Credit card!
process
Contact us in Discord, Skype, or Facebook messenger to confirm your order and start the service!
done
Once your service is completed, our manager will immediately inform you about it!
review
Your opinion matters! Share your experience with other customers and help us to improve!