Mercurial Overreach Boost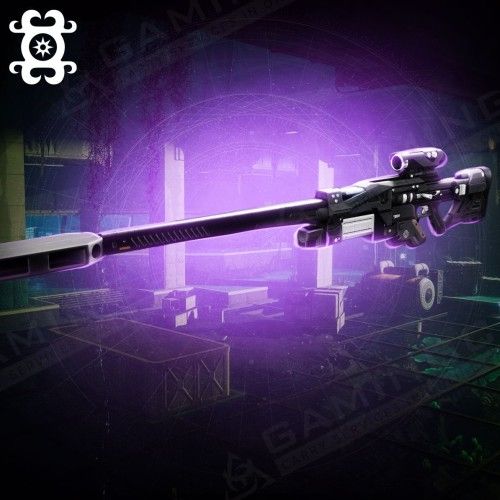 24/7 support
Get a helpful human reply in ±15 seconds!

Hide My Boost
We've developed this unique software to protect you from bans and suspensions. It allows account sharing without flagging an account.

Secure Payments
You can pay securely with PayPal or your Credit Card via Stripe. All payments are covered with the customer protection system and money back guarantee!

Secure Web-site
SSL and HTTPS protocols are used for your 100% privacy & data safety

Enlarge your collections!
An extensive list of unique & rare collectibles makes your gameplay brighter and your whole account more precious!
On this page, you can buy Mercurial Overreach boost, an extraordinary Legendary Energy Sniper Rifle in Destiny 2. Through our esteemed platform, you gain access to the top-tier carry services delivered by the best D2 players who possess unparalleled expertise and extensive knowledge. They stand ready to efficiently acquire any weapon your heart desires. Whether your aim is to unlock this legendary sniper rifle, secure the highly coveted God Roll variant, or acquire a specific combination of perks tailored to your playstyle, our professional gamers will skillfully embark on the quest for the Mercurial Overreach on your behalf, ensuring a seamless and rewarding experience.
Our comprehensive services cater to players across all gaming platforms, be it PlayStation, PC, or Xbox. Embark on this remarkable boost today and unlock the boundless convenience of professional D2 services, elevating your Destiny 2 adventure to extraordinary heights.
Why buying the Mercurial Overreach is a must-have?
Purchasing the Mercurial Overreach Sniper Rifle is an exceptional choice for any Guardian, particularly those seeking a powerful weapon for PvP battles. Boasting commendable across-the-board stats, it delivers a well-rounded performance that can be relied upon in various situations. Furthermore, its potential for rolling with exceptional PvP-centric perks further amplifies its value.
How to Get the Mercurial Overreach?
Unlocking the Mercurial Overreach in Destiny 2 requires both skill and unwavering patience. After completing the seven placement matches in either the Freelance or regular Competitive playlist, you are guaranteed a random roll Mercurial Overreach. Subsequently, it becomes a character-based random drop for completing Crucible weekly challenges. This means that each week, you have the chance to acquire a maximum of three Mercurial Overreach rifles, one for each character you play. By completing the three Competitive matches on all three of your Guardians, you ensure a guaranteed Mercurial Overreach per character each week.
However, it is important to note that obtaining the Mercurial Overreach with desired perks or the elusive God Roll requires a significant amount of dedication. The drop rate for it is low, and it may take numerous attempts to achieve the desired combination. Fortunately, Gamingcy provides the perfect solution with the Mercurial Overreach boost service. Our carry services are designed to cater to the needs of all types of Destiny 2 players, offering a cost-effective and efficient route to acquiring this exceptional weapon with your preferred perks. With our guarantee and support, you can bypass the arduous grind and swiftly obtain the Mercurial Overreach, elevating your gameplay experience to new heights.
The Perks of the Mercurial Overreach and the God Roll
Mercurial Overreach PvP god roll:
Barrel

: Fluted Barrel

Magazine

: Ricochet Rounds

Perk 1

: Snapshot Sights

Perk 2

: Opening Shot

Masterwork

: Handling
Fluted Barrel takes the lead, providing a substantial boost to Handling, making it an indispensable perk to seek. The synergy with Ricochet Rounds enhances stability, fortifying your aim for precise follow-up shots, while simultaneously extending range for heightened accuracy.
Snapshot Sights takes your sniping prowess to new heights, granting a significant increase in aim down sight (ADS) speed. This essential perk empowers aggressive sniper play, enabling swift target acquisition in fast-paced engagements.
The icing on the cake is Opening Shot, enhancing both Aim Assist and Range. This lethal combination ensures the utmost accuracy when aiming for critical headshots, further cementing your dominance on the battlefield.
Mercurial Overreach PvE god roll:
Barrel

: Arrowhead Break

Magazine

: Ricochet Rounds

Perk 1

: Surplus

Perk 2

: Vorpal Weapon

Masterwork

: Stability
Ricochet Rounds secure the top spot in the magazine slot, delivering a multitude of benefits. Not only do they improve the reticle's stickiness, aiding in maintaining accuracy, but they also enhance both Range and Stability. This combination ensures that follow-up shots remain tightly grouped, enabling you to consistently land hits on your target.
Surplus takes the stage as the premier choice for PvE encounters. Its passive bonuses extend across three crucial stats, bolstering Sniper play in a variety of ways. Additionally, Vorpal Weapon shines as the perfect companion, granting a damage bonus against bosses, minibosses, and even Champion enemies. This powerful combination makes the Mercurial Overreach a potent force, capable of dealing significant damage to help swiftly kill high-value targets.
ETA:
Average starting time: 1-3 hours
Average Execution time: 1-2 days
Rewards you will get:
Mercurial Overreach

Energy Sniper Rifle;
Exp for your Season Pass and Artifact level.
Requirements + Important notes:
Recovery:

an experienced player will securely log into your account and do all the work for you.