Last Rite Boost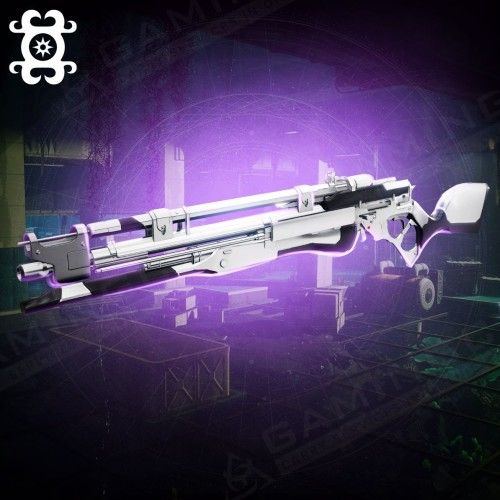 Boosting Schedule
Set the time when the booster may play your account with your manager. We can provide your whole carry while you're AFK without disturbing your usual gaming time!

24/7 support
Get a helpful human reply in ±15 seconds!

Hide My Boost
We've developed this unique software to protect you from bans and suspensions. It allows account sharing without flagging an account.

Secure Payments
You can pay securely with PayPal or your Credit Card via Stripe. All payments are covered with the customer protection system and money back guarantee!

Secure Web-site
SSL and HTTPS protocols are used for your 100% privacy & data safety
We are excited to present our exclusive offer: the Last Rite boost, an extraordinary Legendary Kinetic Scout Rifle available in Destiny 2. With our platform, you can access skilled Destiny 2 players with extensive expertise and knowledge. They provide top-tier carry services to acquire any weapon efficiently. Whether you aim to unlock this legendary weapon, secure the highly sought-after God Roll, or obtain a specific combination of perks, our professional gamers will skillfully farm the Last Rite on your behalf, guaranteeing a seamless experience.
We cater to players on all gaming platforms, including PlayStation, PC, and Xbox, ensuring everyone can enjoy our exceptional assistance benefits. Join us today and discover the convenience of boosting and enhancing your Destiny 2 journey.
Why Buying the Last Rite is a Must-Have?
The Last Rite, a newly introduced Scout Rifle in Destiny 2's Season of the Deep, is a unique weapon classified as a ritual weapon that can be obtained through a specific method within the game. Ritual weapons like the Last Rite change each season and come with visually appealing weapon ornaments, making them a valuable addition to your arsenal.
How to Get the Last Rite Scout Rifle?
To acquire the Last Rite Scout Rifle, you need to grind reputation ranks in Vanguard Ops, Crucible, and Gambit by playing Strikes, Battlegrounds, PvP, and Gambit matches. Once you reach rank 16 in Vanguard Ops, Crucible, or Gambit, you can claim the weapon from Commander Zavala, Lord Shaxx, or The Drifter. Achieving rank 16 with another vendor also allows you to obtain the scout rifle from them.
Farming the Last Rite in Destiny 2 requires significant skill and patience. Its drop rate is uncertain, and acquiring the desired combination of perks or the coveted God Roll often requires multiple attempts. However, Gamingcy offers the Last Rite boost to bypass the challenging grind and secure this legendary scout rifle with your preferred perks. We stand by our services, offering tailored and efficient carry options for all types of Destiny 2 players, providing a cost-effective pathway to this exceptional weapon.
The Perks of the Last Rite and the God Roll
Unleashing the true power of the Last Rite requires pursuing the elusive "God Roll," a specific combination of perks that maximizes its performance. The Last Rite Scout Rifle in Destiny 2 has two selectable perks in columns two and three, along with all three Origin Traits from the three vendors, similar to previous ritual weapons:
Barrel

: Full Bore

Magazine

: Ricochet Rounds

Perk 1

: Keep Away or Reconstruction

Perk 2

: Opening Shot or Focus Fury
These perks provide an intriguing balance for both PvP and PvE encounters in the Season of the Deep. However, obtaining this highly sought-after God Roll demands extensive dedication and grinding. Thankfully, Gamingcy is here to expedite the process, enabling you to attain your desired configuration efficiently.
What Makes the Last Rite So Desired?
Unlocking the full potential of the Last Rite requires dedication and skill, but its rewards are unmatched. Its impressive power, versatility, and the pursuit of the coveted God Roll make it an invaluable asset for any Guardian.
However, we understand that not all players have the time or expertise to acquire this game-changing weapon. This is where Gamingcy's professional carry services come in. Our team of experienced Destiny 2 players possesses the knowledge and skill to farm the Last Rite on your behalf, providing a seamless solution that enhances your gaming experience.
Whether you're a seasoned veteran or a newcomer, having the Last Rite in your arsenal should not be missed. Choose Gamingcy's store to elevate your Destiny 2 journey, ensuring you wield this exceptional weapon with confidence and dominance.
ETA:
Average starting time: 1-3 hours
Average Execution time: 6-18 hours
Rewards you will get:
Last Rite

Legendary Kinetic Scout Rifle;
Exp for your Season Pass and Artifact level.
Options available:
Crucible Path:

We will obtain the weapon with the Crucible skin. Additionally, you will get

700+ Valor points

.

Gambit Path:

We will obtain the weapon with the Gambit skin. Additionally, you will get

3x Infamy Ranks

.

Vanguard Path:

We will obtain the weapon with the Vanguard skin.
Requirements:
1810+ Power Leve

l

Recovery

(an experienced player will securely log into your account and do all the work for you)

Lightfall DLC

Lightfall Campaign

completed