Destiny 2 Quests Boost


Welcome to Gamingcy, where you can buy Destiny 2 quests boost from our site's leading PvP and PvE experts on PC, Xbox, and PlayStation. We assure 100% safety and convenience from the purchase to the rapid completion of your order. Each Destiny 2 quests farming service offered at our platform symbolizes fast hand-made work without bots, exploits, or cheats. Seize the chance to skip D2 missions grind and unlock the best exotics and must-have rewards!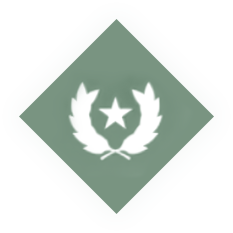 Avoid all the tedious Destiny 2 Quests farming: we'll do it for you!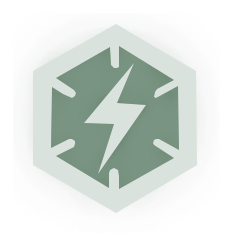 We can play while you're afk, not interrupting your habitual gaming time.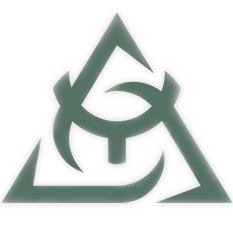 HideMyBoost system for your 100% privacy & security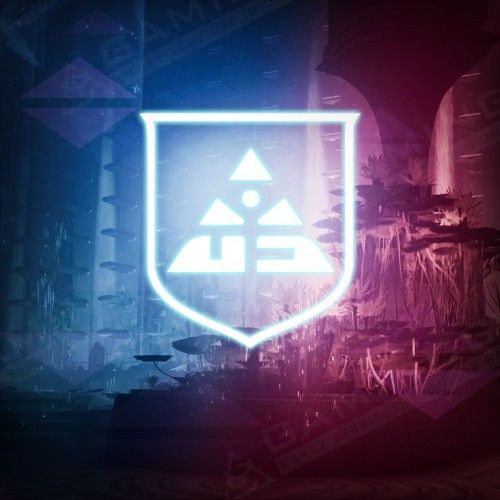 Lightfall Campaign
Normal or Legend
Pinnacle activity unlock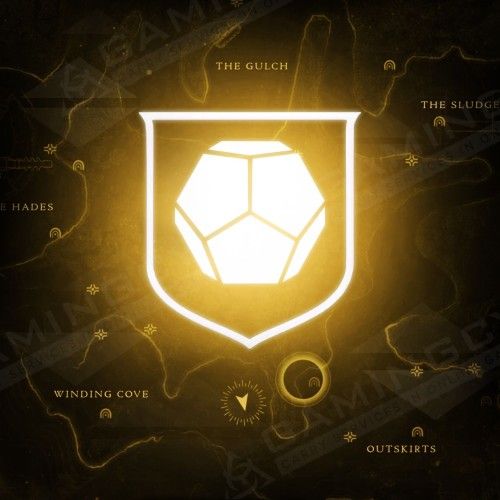 Node Ovrd Avalon Mission
Vexcalibur Exotic Glaive
Fast completion
Destiny 2 Quests Farming: General Information
Farming Destiny 2 quests is a fundamental part of the game. For any Guardian, quests form the beating heart of the gameplay, presenting everything from critical exp points to rare loot and valuable exotics. The huge amount and variety of quests can make the process of completing them daunting. At Gamingcy, we provide professional help to players, offering super-fast Destiny 2 quests boosting that can be a game-changer for many gamers.
We also strive to make our services as cost-effective as possible. That's why we've designed a user-friendly website where you can effortlessly browse our array of cost-effective services and choose the one that suits your needs. From the moment you purchase one of our ultra-flexible boosts to when we hand back your powered-up Guardian, we're dedicated to providing a seamless and enjoyable customer experience.
To farm Destiny 2 quests efficiently and maximize your rewards, minimizing the time spent grinding, we've prepared some crucial information.
Types of Destiny 2 Quests Boosts
There are several types of Destiny 2 quests farm services available at our store, each serving a unique purpose and offering different experiences:
Main Quests:

These drive the main storyline and provide a backdrop to the game's expansive lore. They often involve significant characters and pivotal events in the Destiny universe.

Side Quests:

These are not integral to the main storyline but offer additional tasks for players to complete. They provide depth to the game and often reveal captivating narratives about the Destiny 2 universe's inhabitants.

Exotic Quests:

These quests often result in an exotic weapon or piece of armor. They provide a sense of accomplishment and unique gear.

Instance Missions:

These are typically more challenging, requiring a fireteam of players to complete. They often correlate with encounters like raids or dungeons, providing objectives that coincide with defeating the bosses.

World Quests:

As the name suggests, it's the main quest line you can complete on each world.

Lightfall Quests:

Introduced in the Lightfall expansion, these quests present new narratives and challenges for max-level players.
In this section of our store, you can purchase comprehensive boosting services, enabling you to complete any of the objectives listed above.
Destiny 2 Exotic Quests Rewards
At a certain point in your gaming journey, you may decide that many in-game activities are too grindy, and you may need help with Destiny 2 quests farm. MMO-RPG mechanics often leave you no choice but to grind these tasks if you want your Guardian to remain competitive. Completing quests in Destiny 2 rewards you in several ways:
Experience (XP):

Most quests provide XP points, contributing to a Guardian's leveling progress.

Glimmer & Legendary Shards:

Players often receive these as a reward, providing a steady income for buying weapons and armor, upgrades, and other necessities.

Exotics

: Many quests allow to obtain valuable item rewards, including new gear, consumables, and more. These items can be crucial for strengthening your Guardian.

Triumph Points:

Completing various quests and missions can earn D2 Triumph points, contributing to a Guardian's overall Triumph score.
Our reviews
10/6/2022
Fast and professional
Fast and professional, would recommend and use again.
2/26/2023
Custom boost 75-80 and 200 gesr boos...
Ordered an lvl custom boost from 75-80 and 200 gear boost. Great communication and very great fast service :) good guys ! Would buy again ! Thank you :)
6/4/2023
Quick communication
Quick communication, Fast service. Quick games
8/28/2022
Was a wonderfull and clean run...
Was a wonderfull and clean run, love it!!!
9/19/2022
Great crew and easy to work with....
Great crew and easy to work with. Outstanding performance with no issues. I will be using their services again.
9/11/2023
100% recommend
Easy, cheap and efficient. No problems and boost went smoothly!
8/3/2023
My first order 0-1800 rateing in sol...
My first order 0-1800 rateing in solo arena. No question about it, the booster was top tier and knew what he was doing. And all the questions I asked in disco...
10/3/2022
Fast and professional
Fast, friendly and professional service. I would buy again and highly recommend.
10/2/2022
My booster was awesome
My booster was awesome. Unfortunately I kept dying within the first few minutes. But non the less he or she was amazing
7/1/2023
Awesome service
Awesome service, within 3 days got to 1800 3v3. Highly recommend these guys and they know what they are doing. You can trust them 100% and also the whole arena ...
10/1/2022
Pretty Smooth
The purchase went through without incident. The pre-communication was pretty good. There was no participation guidelines discussed during the raid, which might ...
4/12/2023
Easy to work with.
Easy to work with.
10/3/2022
All good! Clean and fast....
The service had a considerable delay. But despite that it was excellent, very fast and efficient. In addition, the person who advised me was very kind and apolo...
6/15/2023
Amazing quality customer service and...
Amazing quality customer service and outcome
10/2/2022
Fast and fun run
Grouped up quickly, the run was fast and clean. Will definitely come back for assistance with future runs!
3/15/2023
Awesome service
Awesome staff. Fast and very professional. I will certanly use this service again!
6/5/2023
Had a great time
Had a great time, runs were fast and well within the timer!
8/1/2023
Highly Recommanded
Was a little hesitant at first, but after sitting for 4 days in M+ ques looking for may last Dungeon Portal run, I decided to give this service a go. Not disa...
5/23/2023
Good run done fast
Good run done fast
9/17/2022
The instructions were clear and easy...
The instructions were clear and easy to follow. Raid went great. The players are ultimate pros. And friendly too.
Four Reasons to Buy Destiny 2 Exotic Quests Boost Now
Choosing to acquire Destiny 2 Exotic quests boosts from Gamingcy implies speed, security, and convenience. Let me explain you, why:
PRO gamers at your service: Our team is composed of experienced Destiny 2 enthusiasts who know the all D2 missions. They're adept at tackling the most challenging missions and have an in-depth understanding of the game's mechanics, ensuring that your desired tasks, objectives, and requirements are accomplished promptly and professionally.
Advanced time management: The inherent grind in Destiny 2 quests can be time-consuming, possibly spanning weeks or even months. When you acquire our boost services, you save valuable time that can be used to explore other aspects of the game.
Safety: Your account's security is our highest priority. The boosting methods adheres to strict safety measures, ensuring that your account remains untouched and your privacy preserved.
Low Prices: The best boosts should still be affordable. That's why, we suggest reasonably priced options with many Destiny 2 quests boosts for sale. Choose Gamingcy, where any carry is done the way it's meant to be done.
easy
Number ONE goal of our team is to make your time spent with us hassle-free and enjoyable
fast
We value your time and perfectly understand how important it is to get your boost right away!
effective
We know everything about online gaming. All of our 2067 boosters are members of top world guilds since early game expansions
safe
Secure Paypal payments;
Verified Trustpilot reviews;
Exclusive Hide My Boost system;
SSL and Https protocols for your 100% privacy and data safety.
Fast & Secure Destiny 2 Quests Farm by Gamingcy:
Skip the Grind Effortlessly!
At some point, most Guardians find that the process of completing Destiny 2 quests becomes more of a burden than a delight. This might be the ideal time to venture into this section of our platform. By entrusting the demanding task of grinding to our seasoned professionals, you can free your time and energy to delve into the aspects of the game that truly spark your interest. It could be exploring the vast, meticulously-designed landscapes of the Destiny universe, partaking in adrenaline-pumping Crucible matches or diving deep into the compelling lore of Destiny 2.
By paying for the Destiny 2 quests help from Gamingcy, you can seamlessly turn this potentially tiresome grind into a rich and satisfying gaming journey. Our service isn't just about ease; it's an exceptionally professional, tailored solution designed to enhance your D2 experience. It enables you to roam through the captivating expanses of Destiny 2's universe at your own pace, earning all the rewards without the tedious gameplay.
We're here to support you in overcoming any obstacles that might emerge, providing expert help whenever you require it. Our professionals have an in-depth understanding of the game, utilizing their expertise to offer a swift, effective, and rewarding service.
So why wait? Turbo-charge your gameplay today with our site. Let us do the farming while you enjoy the thrill of exploring high-end Destiny 2 content. Experience the game as it was meant to be savored, free of pressure, and filled with awe. Don't just play the game. Truly enjoy it!
Five Straightforward Steps to Buy Destiny 2 Quests Help
If you're on the hunt for a secure and cheap site for Destiny 2 quests grinding assistance, your search ends here! Follow these five easy steps and move closer to achieving your desired objectives swiftly!
Check our extensive list of D2 missions boosts. After reviewing the options and their prices, proceed with your purchase.
One of our 24/7 Discord managers will get in touch with you. Alternatively, we can chat via Skype or Emails.
Our exerienced operators will provide you with comprehensive information about the D2 quests boosting process. They'll keep you up-to-date with the progress of your order.
Now, please sit back and relish the carry we provide. Enjoy the additional free time, unencumbered by the need to grind Destiny 2 quests!
Did everything go smoothly? Kindly review us at Trustpilot to help other gamers make a decision! If something went wrong, we are happy to help and fix any issues. We do our best to offer a top-level experience when you buy boosts at Gamingcy.
shop
Choose the service you need and add it to the cart. If you have any questions - don't hesitate to ask our 24/7 support team
checkout
Follow the cart's instructions and pay securely with Paypal or with your Credit card!
process
Contact us in Discord, Skype, or Facebook messenger to confirm your order and start the service!
done
Once your service is completed, our manager will immediately inform you about it!
review
Your opinion matters! Share your experience with other customers and help us to improve!