Destiny 2 Seasons


At Gamingcy, our keen understanding of the game's dynamics allows us to offer high-quality boosting services in any Destiny 2 season. Our expertise spans the entire spectrum of the seasonal framework, empowering us to guide players toward fulfilling and exciting in-game activities. Here we delve deeper into the logic of D2 seasons and how our carries can elevate your experience and progress.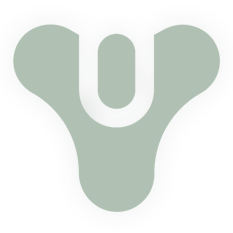 Get incredible rewards from any Destiny 2 Season here!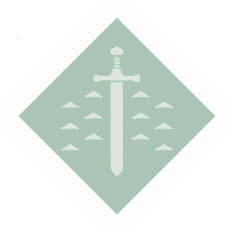 Fill gaps in your Destiny 2 legacy progress with our pro-gamers!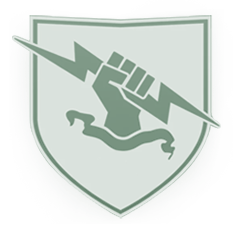 24/7 support: get a helpful human reply in ± 15 seconds!
Explaining D2 Seasons
The seasonal structure of Destiny 2 is akin to a pulsating narrative, with each D2 season typically spanning three months. This seasonal flow injects fresh content into the game, introducing new activities, gear, and cosmetic ornaments that heighten player engagement. The appeal of each season lies in its distinct flavor, bringing unique challenges and rewards that collectively shape the vast universe of Destiny 2.
Understanding seasons is vital for a well-rounded gaming experience. Each season unravels like a multi-layered novel, where players partake in the unfolding storyline, witness the evolution of the game world, and strive towards new objectives. This cyclical logic is a cornerstone of immersive gameplay, influencing our approach to provide top-notch boosting and carry services.
Boosting through Destiny 2 Seasons
D2 Seasons are not merely narrative tools; they also reshape the game's landscape by introducing a new Pinnacle Activity and altering the progression systems. This dynamic design requires players to invest significant time and effort, often disadvantaging casual players.
Enter Gamingcy's boosting services - a perfect ally for players striving to match the season's pace. Our boosting services enable you to scale up your progression swiftly, helping you overcome the new season's challenges. Whether you're racing to hit the Power cap, keep up with the latest Pinnacle Activity, or secure top-tier rewards, our boosters are here to propel you towards your gaming goals.
Every D2 season brings its share of challenging hurdles. These could be complex new raids, daunting multiplayer events, or intricate quests that require a level of skill and understanding that many players are still developing. It is in these moments that our professional services shine.
We don't merely guide you through these obstacles; we carry you over them. Our team of expert gamers ensures you're not left behind in the seasonal race. But our carry services go beyond overcoming challenges. They are about maximizing the enjoyment and reward from each season of Destiny 2. We strive to provide a fulfilling experience, ensuring you reap the best exotics and legendaries, master the latest activities, and truly immerse yourself in the richness of the new season.
Our reviews
9/8/2022
Fast friendly service and a very…...
Fast friendly service and a very enjoyable run!
9/8/2022
Super nice boosted run!
Super nice boosted run! Everything went very well and quickly. I recommend ;)
7/27/2022
The best services!
Super friendly customer services. very skilled and geared team which got me my SotFO Heroic Zovaal kill and ofcourse the awesome mount that comes with it!
8/19/2022
This site is Awsome the worker are…...
This site is Awsome the worker are dooing sutch a great job. After i book a run they insta replie and help me with some Problem. High recomented
8/23/2022
War super schnell und angenehm...
War super schnell und angenehm
8/30/2022
Great fast service!
Great fast service!
8/28/2022
Excellent
This was my first time ever using this type of service and it was a great experience!! I am definitely going to be using them more often!
9/9/2022
Great customer service
Great customer service, the players were very professional and answered any questions I had very orginzed. Only thing is I wish they had more players so the boo...
10/5/2022
Raid started later than expected tim...
Raid started later than expected time. They did give me a free m+15 run to make up for it. I did run the m+ just because it was about a 2 hour late start and I ...
9/11/2023
100% recommend
Easy, cheap and efficient. No problems and boost went smoothly!
1/5/2023
PERFECT BOOST SERVICE
Very good service. I always was up to date about the progress via discord. Will definetly 100% book other services again. Great job, thank you very much for you...
8/20/2022
pretty good and quick
helpful and quick
8/27/2023
Amazing service
Amazing service, so quick and so easy. Just what I needed to get me to the next step! Thank you so much to the team
10/18/2022
Amazing service
Amazing service! Superb communication and professionalism. Pilot completed the leveling service at an earlier date than expected. Highly recommend these guys!
9/11/2022
Easy and very helpful
Easy and very helpful
10/3/2022
On time, as advertised.
No muss, no fuss, no trouble at all. Delivered exactly as described.
10/3/2022
Fast and professional
Fast, friendly and professional service. I would buy again and highly recommend.
10/10/2022
The company is amazing
The company is amazing. All the way from the start to finish I was treating respectfully and the runs were extremely quick
9/28/2022
Professional team.
Service is reasonably priced. They're on and ready to go at the time you are given. The service that you pay for is done quickly and efficiently. Would use a...
7/30/2023
Good communication with support...
Good communication with support, 70-80 boost completed in only w 2.5 days, very impressed!
Destiny 2 Season Power Caps
The launch of a new D2 season often accompanies an increase in the Power cap. This higher limit creates new targets for players to achieve and opens opportunities to acquire powerful new gear. However, reaching this new Power cap can be an uphill task, especially for casual players.
With our boosting services, you can effortlessly reach this cap. We provide the necessary boost to your progression, eliminating the grind and letting you enjoy the thrill of being among the top-ranked players. Likewise, our carries are there to guide you through the game's challenges and activities. They facilitate your journey to the new Power Cap, offering support when you need it the most.
FOUR STRONG REASONS TO BUY YOUR D2 Seasons BOOSTING NOW
Seasoned gaming professionals deliver every D2 boost service you find on our platform with a proven track record. We're not just service providers - we're gamers who love what we do and consistently strive to deliver top-notch service at cost-effective rates.
Whether you're purchasing a carry in a brand-new Destiny 2 Season or any other service, you can rest assured it will be swift, safe, and productive, courtesy of the distinctive, proprietary features we've crafted:
A real-time boost scheduling system
Our exclusive "Conceal-my-boost" feature
The convenient "Reserve me a Prime Slot" option
These tools enhance your boosting experience, making it smoother, more efficient, and, above all, effective in helping you excel in your gaming journey.
easy
Number ONE goal of our team is to make your time spent with us hassle-free and enjoyable
fast
We value your time and perfectly understand how important it is to get your boost right away!
effective
We know everything about online gaming. All of our 2067 boosters are members of top world guilds since early game expansions
safe
Secure Paypal payments;
Verified Trustpilot reviews;
Exclusive Hide My Boost system;
SSL and Https protocols for your 100% privacy and data safety.
Season Pass, Soft Cap, and Ornament Acquisition
Each season in D2 is accompanied by a Season Pass, presenting a structured reward system and opportunities for EXP gains. The Season Pass gives players additional objectives to strive for, adding another layer of depth to the seasonal gameplay.
However, unlocking these rewards and gaining XP can be time-consuming, especially after reaching the soft cap through normal gameplay. Here, our boosting and carry services can help you navigate through the Season Pass levels more efficiently. Our team can guide you beyond the soft cap, helping you earn more EXP and unlock the rewards tied to the Season Pass.
We also assist you in acquiring desirable ornaments and other cosmetic enhancements. While not impacting gameplay directly, these elements add to the aesthetic appeal and allow you to personalize your character, making your Destiny 2 experience even more immersive.
The Gamingcy Promise
Gamingcy is more than a provider of boosting and carry services. We're your trusted partners in the thrilling journey of Destiny 2. Our team of experienced boosters is committed to ensuring your in-game journey is as exciting and fulfilling as possible.
We pledge to speed up your progression and carry you through each season's challenges. We're here to ensure you reach the Power cap super quickly, make the most of your Season Pass, and acquire fantastic ornaments that reflect your unique style.
We understand the intricate rhythm of Destiny 2 seasons, and we tailor our services to match this rhythm. We continually adapt our strategies, ensuring our boosting and carry services remain relevant, efficient, and helpful.
With Gamingcy, you're not just playing the game but mastering it. Your journey through the ever-evolving world of D2 will always be rewarding and exhilarating. So, gear up, sharpen your weapons, and let us guide you toward your epic progress!
Five Simple Steps To get Destiny 2 Season Activities Boost
Experience superior service and top-tier professionalism at Gamingcy.com. You'll enjoy the advantages of working with a seasoned industry player. Since our founding in 2014, we've fulfilled over 200,000 orders and continue leading the field.
Benefit from a flexible service tailored to your schedule, thanks to event timers, a dynamic calendar, and our distinctive "Secure me a prime slot!" feature. This flexibility allows you to receive your boost exactly when it suits you best.
We're proud of our extensive team of over 2,067 proven boosters, equipped to start and finish your orders faster than any other service. This impressive force ensures swift and efficient service, making us a trusted choice among gamers.
Need assistance? Our 24/7 support staff are always on hand and ready to help. In about 15 seconds, a real person will be available to guide you through any questions or issues.
Give us a try, and we're confident you'll join our league of repeat customers! Experience the Gamingcy.com difference today.
shop
Choose the service you need and add it to the cart. If you have any questions - don't hesitate to ask our 24/7 support team
checkout
Follow the cart's instructions and pay securely with Paypal or with your Credit card!
process
Contact us in Discord, Skype, or Facebook messenger to confirm your order and start the service!
done
Once your service is completed, our manager will immediately inform you about it!
review
Your opinion matters! Share your experience with other customers and help us to improve!