New Purpose Boost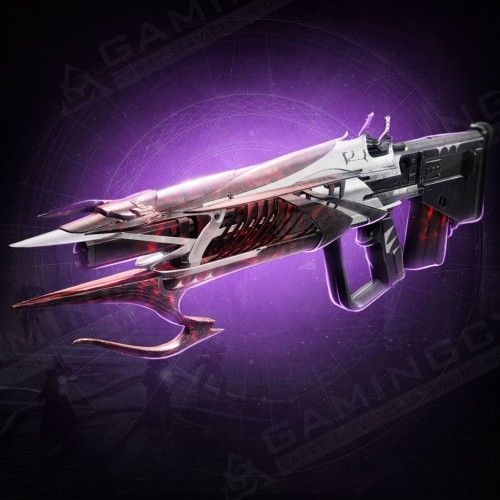 24/7 support
Get a helpful human reply in ±15 seconds!

Hide My Boost
We've developed this unique software to protect you from bans and suspensions. It allows account sharing without flagging an account.

Secure Payments
You can pay securely with PayPal or your Credit Card via Stripe. All payments are covered with the customer protection system and money back guarantee!

Secure Web-site
SSL and HTTPS protocols are used for your 100% privacy & data safety

Enlarge your collections!
An extensive list of unique & rare collectibles makes your gameplay brighter and your whole account more precious!
Introducing our exclusive offer: the New Purpose boost, an extraordinary Legendary Kinetic Pulse Rifle available in Destiny 2. Our platform provides access to seasoned D2 sherpas with extensive expertise and knowledge in efficiently acquiring any weapon. Whether you want to unlock this legendary weapon, secure the highly sought-after God Roll, or obtain a specific combination of perks, our professional gamers will skillfully farm the New Purpose on your behalf, ensuring a seamless experience.
We cater to players on all gaming platforms, including PlayStation, PC, and Xbox, so that everyone can enjoy our exceptional assistance benefits. Join us today and discover the convenience of boosting and improving your Destiny 2 progress.
Why buying the New Purpose is a must-have?
Introduced in Destiny 2's Season of the Haunted, the New Purpose pulse rifle has emerged as a remarkable Stasis weapon, attracting players looking to enhance their PvP gameplay. Available through the Duality dungeon's final encounter, this unique firearm entices Guardians to explore and farm for it, all in pursuit of a more significant competitive advantage.
The New Purpose isn't just another weapon; it offers a versatile array of excellent perks tailored for both Player versus Environment and PvP engagements. For PvE gamers, the Feeding Frenzy and Headstone combination has been cited as particularly effective. PvP enthusiasts, on the other hand, find Perpetual Motion and Desperado perks appealing. The options for the magazine slot, like Corkscrew Rifling or Chambered Compensator, add further customization, allowing players to align the weapon with their unique playstyles.
Beyond its in-game attributes, the New Purpose pulse rifle has captivating lore. Influenced by arena spectacles, Caiatl understands her duty as a princess. The analogy is apt, reflecting the player's empowerment in redefining their gameplay experience through this specialized weapon in Destiny 2.
The significance of weapon choices in D2 is well understood, and introducing the New Purpose pulse rifle has added an extra layer of complexity and thrill. With its specialized Stasis properties and one-of-a-kind perks, it's clear why this pulse rifle has become a must-have for many players. Whether your focus is on PvE or PvP, the New Purpose pulse rifle promises to provide a distinct advantage, reshaping how players engage with the game.
How to Get the New Purpose?
At Gamingcy, we're thrilled to guide you through the process of unlocking the New Purpose pulse rifle in Destiny 2. This exceptional Stasis weapon awaits you in the Duality dungeon, and our team is here to offer insights on how to obtain it.
To get D2 New Purpose, you'll need to complete the final encounter within the Duality dungeon. Though the weapon's drop is not guaranteed on every run, persistence can lead to success. Other loot may also drop, but don't be discouraged; continue to challenge the dungeon's final boss to increase your chances of obtaining the New Purpose.
Once you've acquired the pulse rifle at least once, it becomes a possible reward from certain secret chests in the dungeon and from the additional engrams for defeating the final boss. You can endlessly farm the dungeon without weekly limitations, boosting your opportunities to obtain this must-have weapon.
The New Purpose offers various rolls suitable for PvE and PvP, making it a versatile addition to your loadout. As a committed partner in your Destiny 2 journey, Gamingcy is always here to assist you in enhancing your gameplay experience. Feel free to reach out to us for further guidance on unlocking the true potential of your character with weapons like the New Purpose.
The Perks of the New Purpose and the God Roll
New Purpose is a legendary pulse rifle in Destiny 2 with the following base statistics:
RPM (Rounds per Minute): 340
Impact: 33
Range: 65
Stability: 54
Handling: 26
Reload Speed: 31
Magazine size: 28
These base stats can be boosted by the various perks and mods that the weapon can roll with.
New Purpose PvE God Roll:
Barrel

: Hammer-Forged Rifling

Magazine

: Appended Mag

Perk 1

: Feeding Frenzy

Perk 2

: Headstone / Desperado

Masterwork

: Range

Mod

: Spec Mod
Where things interesting is in the second slot, as this weapon can roll with either Headstone or Adaptive Munitions. The former is terrific for those that are using Stasis or want to just turn enemies into ice bombs. Inversely, Adaptive Munitions triggers on every elemental shield since the weapon is Kinetic. It's a solid perk on a Kinetic weapon, which makes it great for higher-end activities.
New Purpose PvP God Roll:
Barrel

: Smallbore

Magazine

: Ricochet Rounds

Perk 1

: Perpetual Motion

Perk 2

: Desperado

Masterwork

: Range

Mod

: Counterbalance Stock
Perpetual Motion bestows stability, handling, and reload buffs to the user while they are in motion. However, the perk you truly desire is Desperado. With a precision final blow and subsequent reload, the fire rate of this weapon undergoes a remarkable increase. This enables you to obliterate enemies within seconds, thanks to the weapon's substantial impact and typically slow fire rate.
ETA:
Average starting time: 1-3 hours
Average Execution time: 10-12 hours
Rewards you will get:
New Purpose

Legendary Kinetic Pulse Rifle;
Chance to get

Duality Weapons, armor and other specific loot;
Exp for your Season Pass & Artifact level.
Options available:
Recovery:

an experienced player will securely log into your account and do all the work for you.

Sherpa:

you will play your character yourself with a group of our professional player(s).

Random Roll

: a weapon with

random perk

combos.

God roll:

We will get you a weapon with the desired

god roll

.
Requirements:
1560+ Power Level

Witch Queen Deluxe Edition or Dungeon key from Eververse