Heartshadow Boost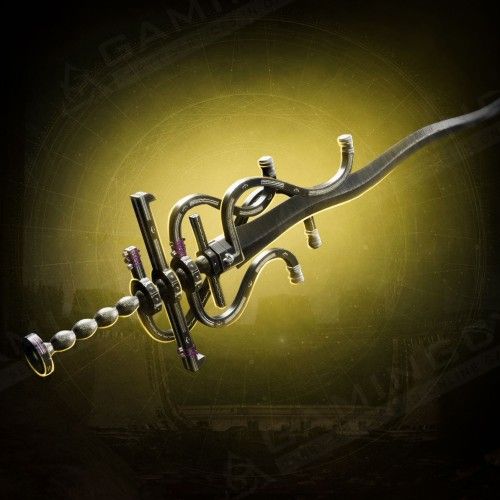 Boosting Schedule
Set the time when the booster may play your account with your manager. We can provide your whole carry while you're AFK without disturbing your usual gaming time!

24/7 support
Get a helpful human reply in ±15 seconds!

Hide My Boost
We've developed this unique software to protect you from bans and suspensions. It allows account sharing without flagging an account.

Secure Payments
You can pay securely with PayPal or your Credit Card via Stripe. All payments are covered with the customer protection system and money back guarantee!

Secure Web-site
SSL and HTTPS protocols are used for your 100% privacy & data safety
Welcome to Gamingcy's online store, where you can buy Heartshadow boosting service - your perfect solution to overcome the challenges in the Duality dungeon! Our service promises a 100% guarantee that you'll acquire this valuable item. Our experienced Destiny 2 gaming professionals are ready to help you swiftly secure this extraordinary weapon.
Heartshadow, an Exotic Void sword in Destiny 2, is a powerful weapon dealing Void damage and utilizing heavy ammo. With its unique Exotic Perks, "Exhumation" and "Shot in the Dark," heavy attacks with full sword energy turn you invisible while firing exploding Void projectiles. "Shot in the Dark" increases the weapon's damage during invisibility and applies a temporary weakening debuff to targets hit by the sword in this state.
We understand the struggle of relentless grinding in the Duality dungeon and the uncertainty of ever laying hands on this coveted sword. That's why our expert PRO gamers are fully equipped to assist. When you choose our boosting service, we will either obtain this item for your Guardian by playing on your account (recovery option), or you can secure it by playing alongside our top-notch team of skilled players dedicated to helping you acquire this Exotic weapon. We will tirelessly run through the Duality dungeon until the Heartshadow sword drops. Plus, you'll have plenty of opportunities to gain other valuable rewards during this carry.
How to Obtain Heartshadow
Heartshadow can be obtained by completing the Duality dungeon in Destiny 2. The Duality dungeon is Cabal-themed and sends players deep into the mind of Emperor Calus. After defeating the final boss, Nightmare of Caiatl, players have a chance to earn the Heartshadow Exotic sword as a drop. However, the drop chance is relatively low, and players can increase their chances by completing various Triumphs within the dungeon. Some of these Triumphs include "Master Thoughtstealer" (completing the Duality dungeon on Master difficulty) and "Mind Heist" (collecting all 12 Repressed Memories). It's worth noting that Heartshadow can only drop on the first completion of the week
Perks of Heartshadow
The Heartshadow sword has two unique Exotic Perks:
Exhumation

: Heavy attacks made with full sword energy turn the player invisible and fire exploding Void projectiles.

Shot in the Dark:

Remaining invisible grants the weapon temporarily increased damage. Hitting a target with the sword's projectiles while Shot in the Dark is active weakens them
Strengths of Heartshadow
Heartshadow's unique perks make it a powerful weapon for players who prefer close-quarters combat. The ability to turn invisible during heavy attacks allows for tactical approaches, making it effective for stealthy engagements. Additionally, the Shot in the Dark perk increases damage output while remaining invisible, giving players an advantage against tough enemies. The combination of these perks makes Heartshadow highly desirable for Void subclass characters and complements Void 3.0 builds in the game.
Why is the Heartshadow worth farming?
Farming the Heartshadow is highly desired because of its unique perks and versatility in combat. The ability to turn invisible during heavy attacks allows players to maneuver effectively and surprise enemies. Moreover, the increased damage while remaining invisible makes it a formidable weapon against tough opponents. With the rise of Void 3.0 builds in the game, Heartshadow complements such builds perfectly, making it a sought-after weapon among Destiny 2 players looking to maximize their effectiveness in battles.
Now is the perfect moment to leverage our professional boosting service, ensuring a swift unlocking D2 Heartshadow sword. By making this purchase, your Guardian will be empowered with unrivaled might, ready to wield this extraordinary weapon with a profound sense of accomplishment. Don't hesitate – seize this chance to enhance your Guardian's prowess and dominate the game with Gamingcy!
ETA:
Average starting time: 1-3 hours
Average Execution time: 4-6 hours
Rewards you will get:
Heartshadow Exotic Sword;
Unique Armor and Weapon drops from the Duality;
Exp for your Season Pass and Artifact level.
Requirements

+ Important notes:
1600+ Power Leve

l

The Witch Queen DLC

Recovery

(an experienced player will securely log into your account and do all the work for you)