Spire of the Watcher Carry


Explore one of the most mysterious Destiny 2 dungeons the right way by buying Spire of the Watcher carry services at Gamingcy. Clear this Vex-themed instance on Master difficulty, Solo, or Solo Flawless with help of the best sherpas of D2 community. Farm new artifice armor, complete the hardest weekly challenges, and get must-have rewards, including the exclusive Hierarchy of Needs with a guarantee. Take full advantage of our D2 SotW carries, and dominate the Lightfall expansion with Gamingcy!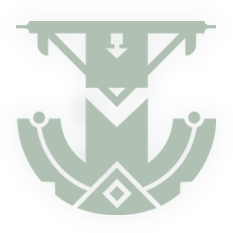 Complete D2 SotW dungeon with PRO gamers: recovery or sherpa carries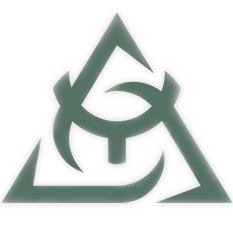 HideMyBoost system for your 100% privacy & security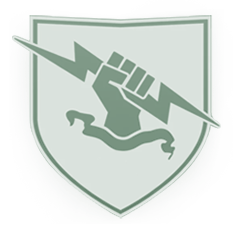 24/7 support: get a helpful human reply in ± 15 seconds!
Spire of the Watcher Boosting:
General Information
On this page of our site, you can buy Spire of the Watcher boost and immerse yourself in the extraordinary gaming experience that this Season of the Seraph dungeon presents. This captivating carry service is filled with challenging encounters and invaluable rewards, including the coveted SotW exotic bow, making it a dream for every D2 gamer to master. And here at Gamingcy, we're committed to transforming that dream into reality on all platforms: PC, Xbox, and PlayStation. Our professional boosting services, tailored for veteran Guardians and newer players alike, promise an affordable carry to conquer every challenge this instance offers. In the SotW dungeon, you will progress through a sequence of different challenges and puzzles. Here's a brief list of the encounters and their order as follows:
Ascend the Spire:

In this encounter, you must ascend the vertical dungeon, racing against the clock and dealing with enemies along the way.

Descend puzzle:

After ascending the Spire and silencing the Siren, the subsequent encounter is Descend, where you must face new obstacles and adversaries.

Akelous the Siren's Currect Boss Fight:

This encounter involves battling Akelous, a formidable enemy. The fight requires specific strategies and gear for success.

Persys Boss Fight:

The final encounter of the dungeon is a fight against Persys, Primordial Ruin. This boss fight is relatively more straightforward but has unique challenges and mechanics that players must overcome to emerge victorious.
Remember, each encounter requires teamwork, a carefully executed strategy, and the right gear load-outs to succeed.
Spire of the Watcher Carry: What does it imply?
All Spire of the Watcher Carries at Gamingcy are provided by seasoned professional gamers only. This instance was published during the Season of the Seraph, situated on Mars. However, in Lightfall, Bungie added the weekly rotation for D2 dungeons, which gave a second life to the Spire of the Watcher, making it a source of must-have artifice armor and other rewards that we'll tell you about below.
With Gamingcy on your side, you're not just obtaining assistance but getting a precious feeling of being a member of an experienced and professional fireteam. Our boosters are not mere players; they are Guardians who live and breathe Destiny 2. They are committed to helping you clear every challenge and defeat every boss, even the most formidable ones like Akelous and Persys.
Our boosters possess extensive knowledge of the dungeon's unique mechanics. The intricate puzzles involving Arctrician buffs, wire activations, and node connections are second nature to them. They understand the tactics and strategies required to overcome the multitude of encounters, from platforming challenges to intense boss fights. They can guide you through each step, explaining the mechanics and offering real-time feedback and support.
Summing up, Destiny 2 SotW Dungeon carry with Gamingcy's sherpas will be a super-smooth and rewarding experience.
Our reviews
9/1/2022
Super happy
Super happy. Thanks for the run. So quick. Thought it would take a long time but was there in just over an hour from 1350. I'm norammly maxed at 1550 player in...
11/25/2022
Absolutely unbelievable!!!!...
Absolutely unbelievable. Level 80 in 1 day. 6 levels. I asked for it to be completed by the 30th. Truly amazing service guys 10/10!!
5/29/2023
Was a fast clean run. friendly fast ...
was very fast. no wipes. friendly group. friendly service. perfect webside
8/1/2023
Highly Recommanded
Was a little hesitant at first, but after sitting for 4 days in M+ ques looking for may last Dungeon Portal run, I decided to give this service a go. Not disa...
9/11/2023
100% recommend
Easy, cheap and efficient. No problems and boost went smoothly!
6/24/2023
You guys/girls rock!!
You guys/girls rock!!! This is the second run I have done and it's always been smooth
8/7/2023
Your pro experience right here...
Fast, reliable, professional. As a vanilla wow player, years have passed and I have now limited free time. Boosting, is the best to enjoy high level content whi...
10/5/2022
Great job!
The team was very efficient and helpful. The leader knew offhand which dungeons were best for my class and took the team to those places. Great experience.
8/19/2022
This site is Awsome the worker are…...
This site is Awsome the worker are dooing sutch a great job. After i book a run they insta replie and help me with some Problem. High recomented
8/29/2022
Hey it was an awesome Experience and...
Hey it was an awesome Experience and i am very thankful for the fast and precise Service.
9/9/2022
The raid was really great!...
The raid was really great! Very fast, no wipes, instructions are clear. I would do it again next time. Worth the price. Thank you very much.
11/26/2022
first time usage
that even thought i died a lot didnt get kick also i was able to get the mount i wanted before the next expasion
10/3/2022
Great run very understanding...
Great run very understanding
10/9/2022
Great run
Super professional and quick! I will be using your services again
9/28/2022
Professional team.
Service is reasonably priced. They're on and ready to go at the time you are given. The service that you pay for is done quickly and efficiently. Would use a...
9/4/2022
Very fast and legit.
Very fast and legit.
10/22/2022
Very good service indeed
Very good service indeed! good price ,friendly service can not ask for more than that! received my vengeance mount , awsome!
10/1/2022
Pretty Smooth
The purchase went through without incident. The pre-communication was pretty good. There was no participation guidelines discussed during the raid, which might ...
6/2/2023
is was good because they helped me i...
is was good because they helped me in game complete my goals with just as the offer included
8/27/2022
My Gamingcy great experience...
Fast response and good prices Honesty and clear with times Trustworthy in regards of payment
Master Spire Of Watcher Boost:
The Difficulty & Rewards Explained
The Master Spire of the Watcher dungeon introduces enhanced difficulties that demand high tactical agility and game knowledge. Players must face tough bosses like Akelous and Persys, where conventional strategies may fall short. Utilizing precision weapons and specific Supers becomes essential.
One of the most intriguing elements is the circuit puzzles, where players must collect Arctrician buffs and power up various circuits to proceed. Failure to understand these mechanics can halt progression, adding layers of complexity and challenge.
Navigating the vertical structure of the dungeon requires players to overcome strategic encounters that often need real-time adaptations. The environment becomes an obstacle, making this a battle against enemies and the dungeon itself.
The master difficulty adds additional layers of challenge, making each encounter even more intense. Coordinating with teammates, understanding specific mechanics, and executing plans flawlessly become the keys to success.
The rewards for completing the Master Spire of the Watcher are both enticing and exclusive. From unique weapons like the exotic bow Hierarchy of Needs to specially crafted Tex Mechanica Custom armor, the loot pool is rich and appealing.
Master difficulty not only increases the stakes but also the rewards. It offers uncapped items, including the sought-after Artifice armor. Specific triumphs connected to the Master difficulty can unlock catalysts and other perks, enhancing your in-game experience.
Moreover, completing challenges and Triumphs contributes to the exclusive WANTED Seal, a mark of true mastery and accomplishment within the game.
The Master Spire of the Watcher Boost also opens the door to exclusive collectibles and secret chests that are both rewarding and add to the lore and depth of the Destiny 2 universe.
Spire Of The Watcher Artifice Armor Farm:
All you need to know
Spire of the Watcher dungeon in Destiny 2 allows you to farm the Artifice Armor, a coveted collection of gear unique to this challenge. Here's everything you need to know about the Artifice Armor farm in the SotW dungeon.
Artifice Armor includes an additional modification socket, permitting players to attach a +3 stat boost to their Guardian in conjunction with the +5 or +10 available from their initial modification slot. Altogether, this boost bestows a cumulative +13 to every piece of armor. If, however, the armor is of Masterworked quality, the bonus soars to an impressive +23.
The Artifice Armor set is one of the rarest and most rewarding loot attainable in the SotW dungeon, and it only becomes available in Master difficulty. It boasts exceptional stats and intricate designs, making it a must-have for Destiny 2 enthusiasts. However, acquiring this armor is no small feat.
Successfully farming the Artifice Armor requires Guardians to navigate intense encounters, puzzles, and bosses, and Gamingcy's boosting is a perfect solution. The key is to repeatedly complete the Master difficulty of the dungeon, as it offers uncapped rewards, thus increasing your chances of obtaining this exclusive armor set.
Four Compelling Reasons To Buy Spire Of The Watcher Dungeon Carry Now
Experience Delivered by Veteran Gamers: All Spire of the Watcher Dungeon boosting services at our site are conducted by seasoned professional gamers. With extensive knowledge of Destiny 2's unique mechanics and strategies, they bring unparalleled expertise to guide you through this complex dungeon. Whether you're facing puzzles, Vex enemies, or the powerful bosses Akelous and Persys, our skilled gamers know how to achieve success.
Commitment to Quality at Competitive Prices: We don't just play the game; we love what we do. Our passion for Destiny 2 reflects in the quality of our services. We strive to offer you premium boosting services at prices that won't break the bank. Our comprehensive walkthroughs, expert guides, and commitment to your satisfaction ensure that every dollar spent translates into measurable progress in the Spire of the Watcher Dungeon.
Fast, Secure, and Tailored to Your Needs: Any Spire of the Watcher Dungeon carry you purchase from our site will be designed to meet your specific requirements. We understand the urgency and importance of progressing in the game. That's why we ensure a fast response, offering efficient boosting that gets you through the dungeon's vertical structure, circuit puzzles, and cowboy-themed loot encounters securely and expediently.
Exclusive Access to Artifice Armor and Unique Weapons: With our boosting service, you'll unlock access to exclusive rewards in the Spire of the Watcher Dungeon, including the highly sought-after Artifice Armor and unique Tex Mechanica-themed weapons. Our expertise extends to loot farming, and we can guide you in obtaining these exceptional items, enhancing your gameplay, and giving you the edge you need in Destiny 2.
easy
Number ONE goal of our team is to make your time spent with us hassle-free and enjoyable
fast
We value your time and perfectly understand how important it is to get your boost right away!
effective
We know everything about online gaming. All of our 2067 boosters are members of top world guilds since early game expansions
safe
Secure Paypal payments;
Verified Trustpilot reviews;
Exclusive Hide My Boost system;
SSL and Https protocols for your 100% privacy and data safety.
D2 SotW Dungeon Runs: Sherpa and Recovery
We offer two main types of Destiny 2 SotW boosting services for sale - Sherpa and Recovery - to cater to the diverse needs of our customers. If you're a player who enjoys active participation in achieving your gaming victories, our Sherpa service (carry) is a perfect choice. You get the opportunity to team up with our professional boosters, learning from their strategies and tactics as they guide you through the intricate mechanics of the Spire of the Watcher.
For those players seeking to secure the coveted D2 SotW exotic and other rewards without sweating it out, we recommend to buy our Recovery Boost. In this service, one of our trustworthy carries logs into your account and completes the Spire of the Watcher dungeon on your behalf. We guarantee the security of your account, ensuring it remains safe and untouched, except for the remarkable progress made within the game.
D2 Spire of the Watcher Boosts Prices
At Gamingcy, we strive to offer exceptional Spire of the Watcher boosting services at affordable cost, ensuring that every Destiny 2 enthusiast can make a purchase and experience the thrill of conquering the SotW dungeon. Every dollar spent on this carry is invested in acquiring exclusive rewards and enhancing your overall game experience.
Navigating through the Spire of the Watcher provides a rewarding but challenging experience. With Gamingcy's professional and affordable boosting services, you can conquer the treacherous verticality of this dungeon, overcome its thrilling encounters, and secure its coveted rewards. Whether you choose to buy Sherpa or Recovery, our boosting services promise an enriched, 100% secure gaming experience. So gear up, Guardian! Your conquest of the Spire of the Watcher starts with Gamingcy.
Spire of the Watcher Runs: Rewards and Loot Table
Buying Spire of the Watcher Dungeon runs is renowned for its highly sought-after rewards, including the unique Hierarchy of Needs Exotic Bow and distinct armor sets. With our boosting services, we bring these rewards within your reach. Our professional fireteams that provide carry that you can see at our site, have honed high-end strategies to ensure you get the best possible drops in each run.
Talking about the Spire of the Watcher secret chests, there are two of them hidden within its depths, offering many bonus rewards. Each contains loot you have previously secured, giving you a chance to receive multiple rolls of your favorite weapons or gear.
The first secret chest, tucked away in the "Begin the Ascent" jumping puzzle, beckons those with an eagle's eyes and a cat's nimbleness. To discover it, Guardians must expertly navigate an intricate network of hanging platforms and complex scaffolding, eventually leading to a particular platform linked to an earlier walkway. Though the journey is challenging, the prize within the chest is well worth the effort.
The journey to the second chest begins after the dungeon's second major encounter. This treasure is hidden deep within the structure, surrounded by levels of machinery teeming with hostile Vex units. A room filled with electrified traps and formidable enemies houses this chest. The key to finding it lies in locating a specific set of stairs with grates beneath them. However, you should note that these secret containers can only be looted once per week per character. Despite this limitation, the hidden chests present an exhilarating hunt for Guardians, challenging them to leave no stone unturned in the Spire of the Watcher. This thrilling chase and the chance to secure fantastic loot make the dungeon an adventure-filled playground for explorative spirits.
For those seeking even more enticing loot, our Spire of the Watcher Master boosting service offers access to high-quality gear exclusive to this version. Among them is the artifice armor, Western-themed Tex Machina set, exotic Bow, several legendaries, etc. Check the loot table below, and discover an easy way to optimize your in-game experience.
Encounter

Item

Loot type

Ascend the Spire
Terminus Horizon
Legendary / Power / Machine Gun
Long Arm
Legendary / Energy / Scout Rifle
Seventh Seraph Carbine
Legendary / Kinetic / Auto Rifle
TM Cogburn Gauntlets
Legendary / Titan / Arms / Gauntlets
TM Cogburn Legguards
Legendary / Titan / Legs / Leg Armor
TM Cogburn Cover
Legendary / Titan / Head / Helmet
Silence the Spire
Terminus Horizon
Legendary / Power / Machine Gun
Seventh Seraph Officer Revolver
Legendary / Kinetic / Hand Cannon
TM Cogburn Gauntlets
Legendary / Titan / Arms / Gauntlets
TM Cogburn Plate
Legendary / Titan / Chest / Chest Armor
TM Cogburn Mark
Legendary / Titan / Class Item / Titan Mark
Persys
Any items from previous encounters
Weapon & Armor
Liminal Vigil
Legendary / Kinetic / Sidearm
Wilderflight
Legendary / Energy / Grenade Launcher
Hierarchy of Needs
Exotic / Energy / Combat Bow
Five Simple Steps to Buy Spire of the Watcher Boost
Purchasing Spire of the Watcher boosts at our site is a smooth and straightforward process designed with your convenience in mind. Follow these five easy steps:
Select Your Boost: Navigate to our Spire of the Watcher section. Choose the specific boost that fits your desired goals and progress.
Customize Your Order: Specify your requirements. You can customize aspects like difficulty level, set Sherpa or Recovery mode, or add the secret chests farming.
Confirm and Checkout: Review your order for any final adjustments. Please proceed to our secure checkout and complete your purchase.
Connect with Your Booster: Our dedicated team will assign an experienced booster after successful payment. They will connect with you to begin the process.
Watch Your Progress: Sit back and watch as our sherpas efficiently complete the Spire of the Watcher Dungeon, overcoming challenges, defeating bosses, and unlocking exclusive rewards.
shop
Choose the service you need and add it to the cart. If you have any questions - don't hesitate to ask our 24/7 support team
checkout
Follow the cart's instructions and pay securely with Paypal or with your Credit card!
process
Contact us in Discord, Skype, or Facebook messenger to confirm your order and start the service!
done
Once your service is completed, our manager will immediately inform you about it!
review
Your opinion matters! Share your experience with other customers and help us to improve!