Long Arm God Roll Boost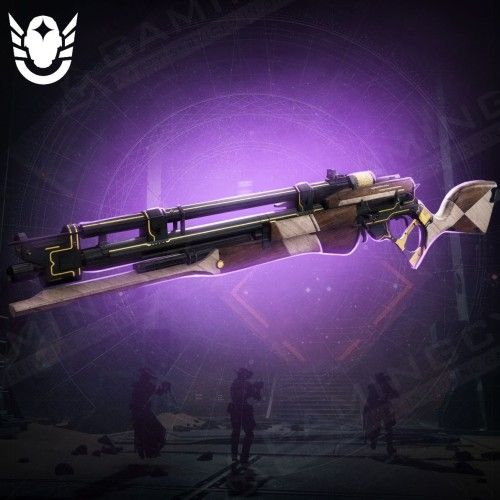 Boosting Schedule
Set the time when the booster may play your account with your manager. We can provide your whole carry while you're AFK without disturbing your usual gaming time!

24/7 support
Get a helpful human reply in ±15 seconds!

Hide My Boost
We've developed this unique software to protect you from bans and suspensions. It allows account sharing without flagging an account.

Secure Payments
You can pay securely with PayPal or your Credit Card via Stripe. All payments are covered with the customer protection system and money back guarantee!

Secure Web-site
SSL and HTTPS protocols are used for your 100% privacy & data safety
Introducing our exclusive offering: D2 Long Arm boost and its God Roll farming. It's an extraordinary Legendary Energy Scout Rifle now accessible in Destiny 2 Lightfall. Through our platform, you gain entry to top-tier carry services delivered by seasoned players equipped with extensive expertise and knowledge to obtain any weapon swiftly. Whether you aim to unlock this legendary firearm, secure the highly sought-after God Roll, or get a specific combination of perks, our professional gamers will skillfully farm the Long Arm on your behalf, ensuring a seamless experience.
Our services cater to players on all gaming platforms, including PlayStation, PC, and Xbox, ensuring that everyone can benefit from our exceptional assistance. Embark on your Destiny 2 journey with us today and embrace the convenience of boosting and elevating your gameplay to new heights. Join forces with us and unleash the true potential of your Destiny 2 experience.
Why buying the Long Arm is a must-have?
Destiny 2 Long Arm purchase, sharing the 120rpm archetype with Dead Man's Tale, offers players a sense of familiarity in its handling. Firing this weapon evokes similar feelings as its counterpart, providing a fantasy of a "DMT lite" hip-fire experience with the Hip-Fire Grip.
Moreover, the Adrenaline Junkie perk triggers buffs akin to Cranial Spike, adding another layer of excitement to gameplay. The newly added state of the Long Arm allows players to benefit significantly from Compulsive Reloader, further enhancing performance.
Yet, harnessing the true potential of the Long Arm demands unyielding dedication and skill. However, we at Gamingcy understand that not all players have the time or expertise to undertake this challenging work. That's where our professional carry services step in, bridging this gap with our seasoned Destiny 2 experts. Our team, well-equipped with knowledge and exceptional skills, will farm the Long Arm tirelessly on your behalf. This solution elevates your gaming experience, whether you're a battle-hardened veteran or a novice setting out on your first adventure.
How to Get the Long Arm?
The Long Arm can be acquired within the depths of the Spire of the Watcher dungeon. To obtain this coveted weapon, your journey begins with the first encounter, where you face the challenge of connecting three sets of circuits. It is during this encounter that the Long Arm has the chance to drop, offering you the opportunity to wield its power in your battles ahead.
It is crucial to acknowledge that acquiring the Long Arm demands a substantial level of skill and unwavering patience. This legendary rocket launcher does not yield easily, as its drop rate lacks any guarantee. The pursuit of the desired combination of perks or the elusive God Roll may necessitate multiple attempts and a significant investment of time.
Fortunately, there is a silver lining. Gamingcy presents the Long Arm boost as the ultimate solution to circumvent the arduous grind and obtain this exceptional weapon with your preferred perks. We back our carry services with a guarantee, ensuring a seamless and dependable experience. Our services are meticulously tailored to cater to the diverse needs of all Destiny 2 players, offering a cost-effective and efficient pathway to acquire the Long Arm.
The Perks of the Long Arm and the God Roll
Long Arm is a legendary scout rifle in Destiny 2 with the following base statistics:
RPM (Rounds per Minute): 120
Impact: 100
Range: 55
Stability: 25
Handling: 53
Reload Speed:4520
Magazine size: 15
These base stats can be boosted by the various perks and mods that the weapon can roll with.
Long Arm PvE God roll:
Barrel

: Corkscrew Rifling, Smallbore, or Polygonal Rifling.

Mag

: Tactical Mag

First perk

: Rapid Hit or Subsistence (Honorable mention: Wellspring, Compulsive Reloader)

Second perk

: Explosive Payload, Dragonfly, or Adrenaline Junkie
Rapid Hit proves to be an exceptional perk for scout rifles due to their precision-focused nature, ensuring a decent uptime for this valuable perk. When combined with the Long Arm's ability to load two rounds at once, your reloads become noticeably swift, granting you extended periods of damage output. While the 120 rounds per minute rate of fire may present a slight challenge compared to other weapons, activating Rapid Hit and capitalizing on its benefits can elevate your gameplay. It's worth noting that misses may have more severe consequences, requiring precise aim, but the Long Arm remains a top contender for the god roll, alongside the Subsistence perk.
Similar to Rapid Hit, Subsistence offers a distinct approach to reducing reload time, albeit through different mechanics. While Rapid Hit speeds up the reload process, Subsistence allows you to reload fewer bullets, and in some cases, eliminates the need to reload altogether. Defeating enemies with the Long Arm equipped and having Subsistence activated will automatically load two rounds back into your magazine. Since the scout rifle reloads two rounds at a time, having fewer rounds to reload results in a quicker overall reload speed. It's worth noting that Subsistence's effectiveness may diminish in higher-level content, but as long as you maintain a consistent stream of kills with Subsistence, you'll find this perk to be highly beneficial.
Long Arm PvP God roll:
Barrel

: Fluted Barrel, Corkscrew Rifling, or Smallbore

Mag

: Accurized Rounds, Tactical Mag

First perk

: Rapid Hit or Hip-Fire Grip

Second perk

: Explosive Payload or Opening Shot
Explosive Payload stands as a formidable perk, often considered a pinnacle addition to any weapon's god roll. Long Arm is no exception, as this perk provides a substantial damage boost in PvP engagements and adds an extra layer of flinch to opponents, regardless of the activity you're participating in. Its versatility and impact make it a highly sought-after option for Guardians across all activity types.
ETA:
Average starting time: 1-3 hours
Average Execution time: 6-18 hours
Rewards you will get:
Long Arm

Legendary Scout Rifle;
Spire of the Watcher Dungeon completed;
Unique Armor and Weapon drops from the Spire of the Watcher;
Exp for your Season Pass and Artifact level.
Options available:
Random Roll

: a weapon with

random perk

combos.

Rolls with Guaranteed Perk

: We will get you a weapon with the

desired perk

roll.

God roll:

We will get you a weapon with the desired

god roll

.
Requirements:
1570+ Power Leve

l
Access to Spire of the Watcher Dungeon

Recovery

(an experienced player will securely log into your account and do all the work for you)