Diablo 4 Items boost

Explore this site page, and discover an extensive list of D4 items for sale at the lowest prices. Our expert players know the best spots in the game to farm loot of any rarity with maximum efficiency. Choose our store to buy Diablo 4 Items Boost and witness your gear inventory improve at an incredible pace. Never waste your precious time on tedious grinding. Take your Sanctuary adventures to the next level with Gamingcy, your ultimate boosting services provider!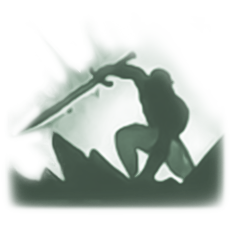 Get new powerful items: Legendary, Ancestral, Sacred and Unique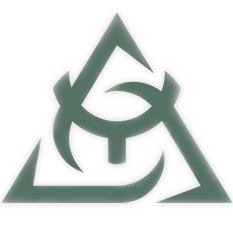 HideMyBoost system for 100% privacy & security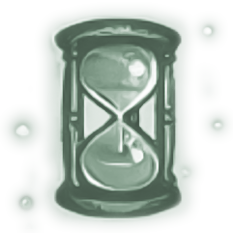 We can play while you're afk, not interrupting your habitual gaming time.
At Gamingcy, you can purchase items in Diablo 4 cheap and absolutely securely. All popular platforms, including PC, PS, and Xbox, are supported. Below is an extensive list of D4 items farming services that will allow you to arm and equip your character with rare gear and weapons with the best stats and affixes!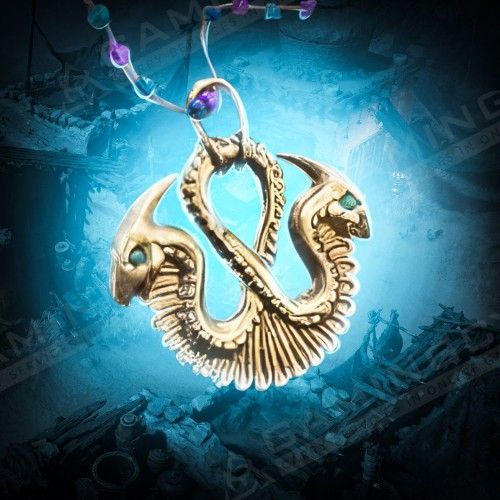 Ancestral Items
Any amount of Ancestral Items
Buy & Skip all grinding
Package Deal (20% off)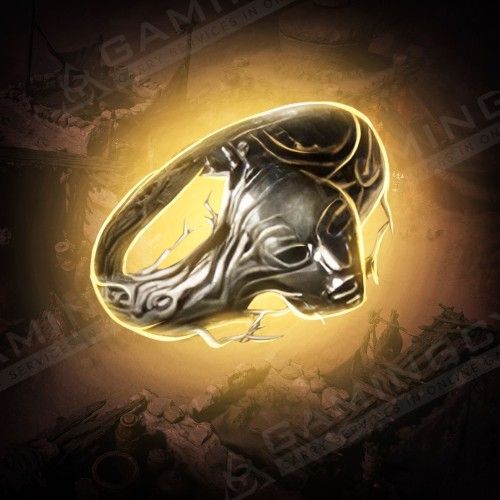 Legendary Items
Up to 50 Random Items
Fast & Secure farming
Buy more, Save more (20% off)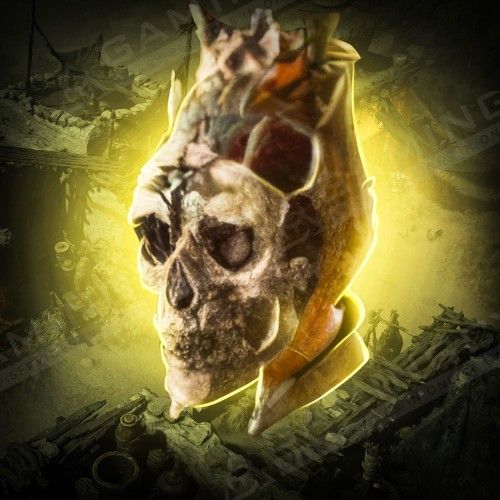 Sacred Items
Up to 500 Sacred Items
Buy & Skip all grinding
Bundle Deals (20% off)
Buy Diablo 4 Items at Gamingcy: skip the tedious grind!
Let's start with the most general idea: buying items in Diablo 4 is the fastest and the most effective way to play an overpowered character, skipping the tedious grind. But first things first. Let's delve into the journey through the world of Sanctuary, where powerful armor and weapons shape the destiny of heroes. This article will explore the intricate details of D4's item system, providing in-depth knowledge about item types, rarity, stats, efficient farming methods, and effective ways to enhance your gear. With this knowledge at your fingertips, you will be well-equipped to conquer the challenges that lie ahead. Not less importantly, you will know for 100% sure about the best store in the market where you can find a wide variety of Diablo 4 items for sale and buy them securely at low prices with real money (Visa and Master card) or crypto (ETC, BTC, USDT).
Our reviews
10/3/2022
Amazing services and great support...
Really good site, amazing service and great support
7/27/2022
It was great and fast!
It was great and fast! I got what I payed for! People were nice and friendly! I can recommend this too my friends and other people
4/7/2023
really fast and nice people :D...
really fast and nice people :D
9/10/2022
10/10
Great players mechanically, friendly as can be. All around good people. Love it. Fast and efficient.
10/2/2022
Excellent service!
I was a little apprehensive about purchasing at first but I'm so glad I did! The experience was so easy and Im super happy! 100% recommend! :D
4/18/2023
Heroic boost
Fast, professional. Great experience!
9/23/2022
Quick and fantastic service...
Quick and fantastic service, would highly recommend.
12/27/2022
Very quick and excellent service...
Very quick and excellent service
9/20/2022
I just use their pvp arena service (...
I just use their pvp arena service ( self-played ), man their player is so good. The entire arena experience is super flawless, yes real multi-gladiator skill. ...
5/8/2023
Great service
Great service. My leveling was done quick and effectively. They were very easy to work with and it was done even faster than they stated it would. Great company...
1/11/2023
Good experience
Good experience, fast and disconnects when you need to connect
9/23/2022
Great and quick
Great and quick work, kindly persons
12/27/2022
Top notice service
Service was fantastic, gamingcy customer support quickly got a team ready to boost. Trustworthy service will definitely use again soon!
9/3/2023
WoW DotI boost; very good experience...
Bought a WoW DotI boost. I was quite nervous because it was my first time buying a boost, but they were fast and efficient in setting up a group + finishing the...
1/15/2023
Great Service
Great Service. Fast response. Perfect
9/27/2022
Gamingcy will take care of everythin...
Gamingcy comes highly recommended by me. They went above and beyond to provide a fast and friendly experience even during slow hours. Professional service and s...
7/6/2023
Absolut Top
Es ging sehr schnell und lief alles einwandfrei ohne probleme. man sah sofort das es ein sehr erfahrener spieler ist. preisleistung finde ich absolut angemessen...
9/28/2022
Professional team.
Service is reasonably priced. They're on and ready to go at the time you are given. The service that you pay for is done quickly and efficiently. Would use a...
4/11/2023
I recently used Gamingcy World of…...
I recently used Gamingcy World of Warcraft boosting service and was blown away by the experience. The customer service was excellent, and the boosters were extr...
10/1/2022
great runs
fast and affordable runs. wish getting the group together was faster but will not complain. very good
Four Compelling Reasons to Buy Diablo 4 Items Boost Now
Choosing Gamingcy for your Diablo 4 item boosting needs ensures a swift, secure, personalized service at competitive prices. So why wait? Upgrade your D4 experience with Gamingcy today, and enjoy the following benefits.
Swift and Reliable Service with a Massive Network of Professionals: At Gamingcy, we prioritize our customer's needs, ensuring a speedy and efficient boost service for your D4 items. We boast an extensive network of over 2000 seasoned professional gamers, ready to jump in and quickly fulfill any purchase you make. It means you'll not only get high-quality gear, but you'll get it fast, allowing you to dive back into the game stronger than ever.
Unmatched Security with Unique Hide-My-Boost Technology: Gamingcy understands the importance of account security in online gaming. That's why we've collaborated with IT experts to develop our unique Hide-My-Boost technology. This innovative approach ensures your account remains unflagged while we farm D4 items, providing a 100% secure and worry-free experience.
Customer-Centric Services that Respect Your Time: We know every player's schedule is unique and are committed to providing our boosting services at your convenience. Our support team operates 24/7, and our dedicated boosters are always ready to start and complete your Diablo 4 item farming, regardless of the time of day. With Gamingcy, you control the pace, ensuring a seamless and tailored experience.
Affordable Rates and Exciting Deals: at Gamingcy, we believe in offering high-quality, cost-effective services. With our pool of professional gamers, we can provide cheap solutions without sacrificing quality. In addition, we frequently offer discounts, special deals, and sales to make your Diablo 4 gaming even more rewarding. It's a combination that's hard to beat: top-tier services at affordable prices.
easy
Number ONE goal of our team is to make your time spent with us hassle-free and enjoyable
fast
We value your time and perfectly understand how important it is to get your boost right away!
effective
We know everything about online gaming. All of our 2067 boosters are members of top world guilds since early game expansions
safe
Secure Paypal payments;
Verified Trustpilot reviews;
Exclusive Hide My Boost system;
SSL and Https protocols for your 100% privacy and data safety.
Diablo 4 Items System Explained: Types, Quality, and Rarity
In Diablo 4, a vast array of item types (sure thing, all of them are available for buying at our site) awaits adventurers. Weapons, armor, accessories, and trinkets each have a unique role in character development and combat effectiveness. By understanding the purpose of each item type, you can synergize their powers to create formidable heroes of various classes capable of facing any threat.
Quality and Rarity: Within Items in Diablo 4 possess distinct qualities and rarities, determining their overall strength and scarcity. Let's delve into the spectrum of the variety of their levels:
Common items

, denoted by their basic white appearance, lack affixes and are primarily used for salvage. While they lack power, they can still serve a goal in the early stages of your journey.

Magic items

, identified by their blue hue, possess a single affix and can rival rare or legendary gear in base stats. They are crucial for mid-game progression, offering valuable boosts to your character's capabilities.

Rare items

bear a yellow hue and feature three to five random affixes. They act as stepping stones, bridging the gap between magic and legendaries. With their numerous affixes, they offer incredible customization options for your character.

Legendary items

, adorned with an eye-catching orange glow, are the pinnacle of power and desirability. We highly recommend to

buy D4 items

of this type: they are game-changers with four affixes and a unique Legendary Aspect that can be modified. Their effects and stat enhancements can redefine your playstyle, providing immense power to your hero.

Unique items

, the rarest of them all, possess fixed affixes, unparalleled powers, and a distinctive appearance. These gold-tiered objects are the pinnacle of exclusivity and offer exceptional benefits. You can equip only one unique item at a time, ensuring a delicate balance of power and strategy.
Buy Items in Diablo 4 the right way:
Everything about Stats and Affixes
When buying Diablo 4 items, there's an important thing that you must understand: all of them are imbued with various stats and affixes that empower your hero. Different gear slots provide specific affix pools, granting defensive, offensive, and utility attributes. Armor pieces enhance your character's resilience and utility, jewelry augments damage and resistance, while weapons determine your hero's destructive capabilities. The item's rarity directly influences the number of affixes and their potential ranges. Magic items boast one affix, rares feature three to five, and legendary items boast four affixes alongside their Legendary Aspect. To acquire powerful items efficiently in Diablo 4, you must farm various activities. Exploring dungeons, completing quests, participating in world events, and challenging formidable bosses are among the many avenues through which sought-after gear can be obtained. Remember that the drop rates and quality of D4 items may vary depending on the activity and your level.
Farming Diablo 4 Items: the process explained
Gamingcy allows you to skip the mundane Diablo 4 items farming and dive straight into the heart-pounding action of D4. Instead of spending countless hours hunting for drops, stats, and perks, you can focus on honing your skills, exploring challenging dungeons, and engaging in epic battles. Our cost-effective boosting services allow you to fully immerse yourself in the game's captivating world without sacrificing valuable time.
After you purchase D4 items at our site, improving them requires strategic decision-making. Consider the following approaches:
Upgrading

: Rare items can be upgraded to legendary status, unlocking additional affixes and enhancing their stats. This process is a significant stepping stone toward acquiring more powerful gear.

Legendary Aspects:

Legendary items introduce a unique Legendary Aspect, offering unparalleled customization options. Experimenting with different aspects enables you to tailor your gear to your preferred playstyle, creating a distinctive identity for your hero.

Rerolling Stats

: Mastering item rolls is crucial for optimizing your gear. Understanding roll brackets and evaluating individual rolls can guide you toward identifying high-value affixes. Rerolling specific stats at breakpoints tied to item power thresholds allows you to maximize the potential of your gear.

Transmogrification

: Diablo 4 allows you to personalize the appearance of your gear through transmogrification. By collecting various items, you can unlock their unique appearances, enabling you to create a visually striking character while retaining the desired stats and affixes.
Five Straightforward Steps to Purchase Diablo 4 Items at Gamingcy
Navigating the gaming market for high-quality gear and items can be overwhelming, but at Gamingcy, we simplify the process for Diablo 4 enthusiasts. Our time-tested expert gamers are dedicated to delivering premium quality services at competitive prices, ensuring every purchase you make is fast, secure, and effective. Here's a step-by-step guide to help you get started:
Select Your Desired Service
To start, browse through our diverse list of Diablo 4 boosting services. Whether you need a specific item, a gear upgrade, or a particular bulk of rare items, we've got you covered. Choose the service that best suits your current needs and game strategy.
Add to Cart Once you've chosen, add the service to your cart. It's that easy. Our interface is designed for easy navigation, ensuring a smooth and stress-free shopping experience.
Checkout with Ease
After adding the service to your cart, proceed to checkout. We offer secure payment options for your convenience, including Visa, MasterCard, and cryptocurrency. Choose the payment method that suits you best and complete the transaction.
Connect with Us on Discord
After completing the payment, reach out to us on Discord. Our username is Gamingcy. Our site provides real-time updates and ensures seamless communication throughout the boosting process. It also allows you to discuss any specifics related to your purchase.
Sit Back and Relax
The final step? Please sit back, relax, and let our professional gamers get to work. They will efficiently farm the rarest Diablo 4 items on your behalf, saving you from the grind and providing you with the best gear to conquer your enemies in Sanctuary.
Purchasing Diablo 4 items
at Gamingcy is a simple and streamlined process. We are committed to providing the best cost-effective service to our customers, ensuring that you can enjoy your Diablo 4 journey to the fullest. Boost your Diablo 4 gameplay experience with Gamingcy today!
shop
Choose the service you need and add it to the cart. If you have any questions - don't hesitate to ask our 24/7 support team
checkout
Follow the cart's instructions and pay securely with Paypal or with your Credit card!
process
Contact us in Discord, Skype, or Facebook messenger to confirm your order and start the service!
done
Once your service is completed, our manager will immediately inform you about it!
review
Your opinion matters! Share your experience with other customers and help us to improve!