Diablo 4 Currencies Farm


On our site, you have the opportunity to buy Diablo 4 currencies swiftly and effortlessly. The boosting services we provide are available on a variety of platforms. Our professional gamers has mastered the most efficient methods for farming any D4 currency. Why endure the tedium of endless grinding when you can simply purchase what you need from our store at the best prices? Enhance your gaming experience and dive deeper into the excitement of Diablo 4 with Gamingcy!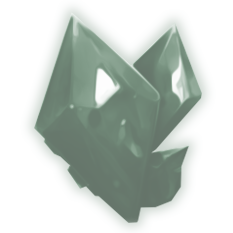 Get tons of any D4 Currency without moving a finger!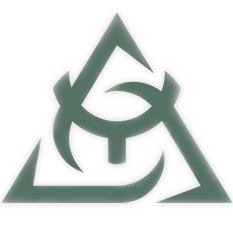 HideMyBoost system for 100% privacy & security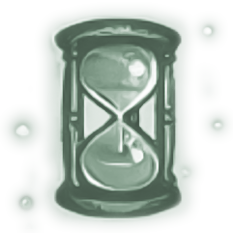 We can play while you're afk, not interrupting your habitual gaming time.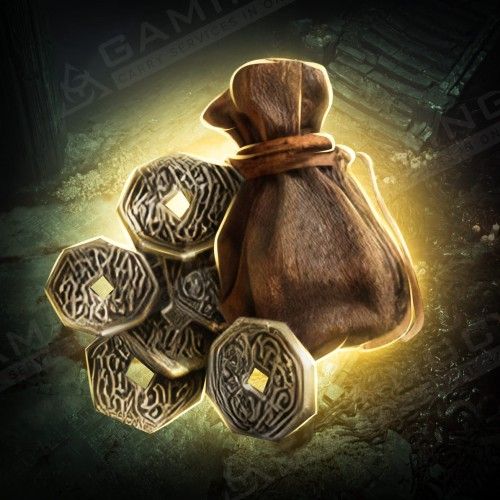 Gold
Any Amount
Manually Farmed (100% safe)
Express Delivery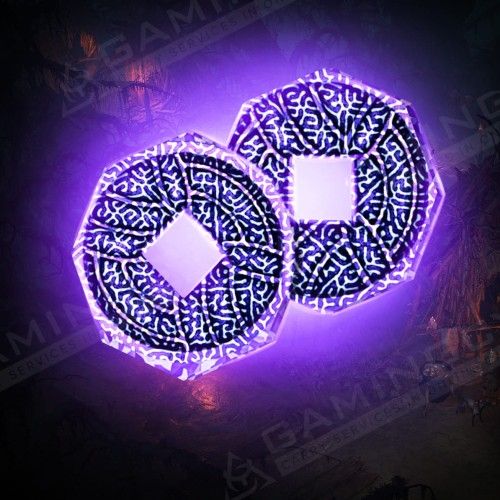 Murmuring Obols
Any amount
Bundle deals: Buy more, save more
Best Seller!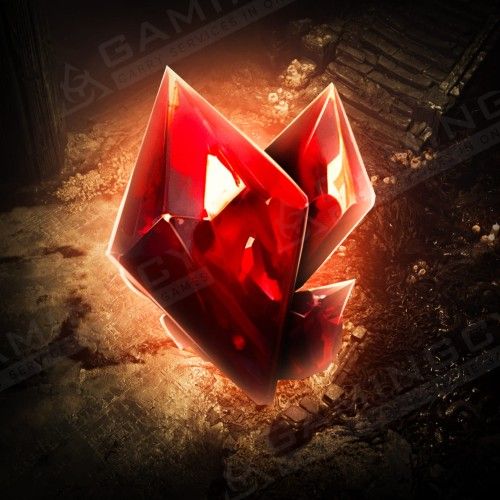 Red Dust
Access to Unique horse mount
Buy armor & mount cosmetic
Buy Any Diablo 4 Currency at Gamingcy: elevate your game!
On this page, you will find numerous D4 currencies for sale and get them to your bags quickly and securely. It's one of the best ways how to make your Diablo 4 experience seamless and enjoyable: leave all grind to PROs from our online store. These guys know the fastest routes and farming methods and will gladly assist you with dominating in Sanctuary. But first things first.
Diablo 4 has undoubtedly left an indelible mark on the gaming world with its immersive history and rich gameplay. A significant component that adds depth to this experience is the use of various in-game currencies. Ranging from the ubiquitous Gold and Red Dust to the more elusive Murmuring Obols and Platinum, each currency serves a distinct purpose and significantly impacts your journey through the tumultuous world of Sanctuary.
The role of currencies in Diablo 4 cannot be overstated. They form the backbone of the in-game economy and dictate a player's progression. Every piece and stack of them (and there are no exceptions) can be spent on acquiring new gear, unlocking skills, and enhancing your gameplay experience. They provide the boost your character needs to survive and thrive in the game's challenging environment.
However, accumulating these resources can be time-consuming, often requiring players to invest a significant portion of their gaming hours into Diablo 4 Currencies farming. The arduous grind involved can be daunting for even the most dedicated players. Luckily, there's a cheap solution that can help you bypass these hurdles and get right into the heart of the action. That is where the option of buying Diablo 4 Currencies comes into play, significantly boosting your in-game resources. It's important to mention that we provide our cost-effective services 100% secure and timely, making your convenience our #1 priority.
Gamingcy: Your Trusted Store to Buy Diablo 4 Currencies
At Gamingcy, we understand the need for a more efficient way to access D4's diverse currency system. We offer all the Diablo 4 Currencies for sale to address this need. These cheap services are designed to cater to gamers seeking a respite from the grueling task of in-game farming and undergo a seamless and more enjoyable gaming experience.
The currency system in Diablo 4 is uniquely designed to reward different types of gameplay. Whether engaging in quests or battling ferocious demons, every action can reward you with some form of resources: PvP, PvE (mostly materials), and game economics-related.
Gold, for example, is the primary currency you can earn by slaying monsters and completing quests. It is integral for repairs, purchasing new gear, trading with NPC vendors and other players, and substantially boosting your gameplay.
Red Dust, on the other hand, is a specialized currency earned through player-versus-player battles. It gives you access to special PvP-only gear, further enhancing the game's competitive nature.
Materials serve as building blocks for crafting, upgrading your gear, and enhancing your character's abilities. Each material type has its unique purpose and value in the game, opening up exciting avenues for gameplay customization.
Platinum is a premium currency you can buy with real-world money, used to purchase Battle Passes and cosmetic items.
While most of the listed above valuables can be received in-game, the extensive effort involved in D4 currency farming can be daunting. Many grown-up people with real-life responsibilities will find this system time-consuming. This makes the opportunity to purchase Diablo 4 Currencies a tempting proposition, offering a cheap immediate boost to your in-game wealth.
Our reviews
2/6/2023
Quick, fair, understanding and kind...
Service was quick, painless and minimal in tears! Support rep was available, reassuring, and responsive at every turn leading up to the scheduled raid. Even end...
3/24/2023
Great Work
Very thorough with the work they did. They stayed on top of it to make sure it got done at a convenient time for me.
5/8/2023
Great service
Great service. My leveling was done quick and effectively. They were very easy to work with and it was done even faster than they stated it would. Great company...
9/22/2022
Fated normal
Quick, on time. Very well done service!
4/11/2023
Amazing customer service
Amazing customer service. Ordered a Vault raid boost heroic. Everything went super smooth, super happy that I found gamingcy!
5/7/2023
Great service
Great service, the customer support was incredible and the stream was amazing to watch. Really pleased with my purchase and will definitely use them again.
4/6/2023
Smooth transaction
Smooth transaction, everything worked fine. Highly recommended.
10/16/2022
Great job
This service is amazing. They kept me updated threw discord on progress. The order also was suppose to take 10 days and they finished in 4. 10/10 recommend thes...
10/4/2022
Thank youu!
If you're looking to play catch up and try your hand for the jelly cat, you've found the right team! Extremely satisfied with the fated run! There was no way I...
7/6/2023
Worth the money, time, and very frie...
So i've bought a few boosts from GamingCY and all of them were completed smoothly no issues, always stayed in contact with me answered every stupid thing that i...
12/1/2022
Great service and very fast...
Great service and very fast. They always let me know what was going on and got me everything I asked. I recommend this service to anyone that needs help. I will...
10/13/2022
Very happy with the service provided...
Very happy with the service provided! Even though we had a small hiccup where I had Dc them whilst working they politely asked to be patient whilst they work an...
12/18/2022
10/10 recommend
Team was fast, made it easy. Excellent communication and fast teams put together
9/3/2023
So far so good hooked it up with a 1...
So far so good hooked it up with a 10% off and stellar customer service so far it everything keeps going good coming back to change to a 5
9/3/2023
WoW DotI boost; very good experience...
Bought a WoW DotI boost. I was quite nervous because it was my first time buying a boost, but they were fast and efficient in setting up a group + finishing the...
11/30/2022
Good service
Good service, fast and reliable. Not a scam that is always appreciated XD
11/26/2022
first time usage
that even thought i died a lot didnt get kick also i was able to get the mount i wanted before the next expasion
1/30/2023
Fast
Fast, polite & very helpful.
6/30/2023
Wonderful Service!
Great service, lovely support - they got the job done and I received what I paid for. Couldn't ask for a better service.
10/11/2022
Was worried giving my account up at…...
Was worried giving my account up at first but totally worth it! They're super fast and make it easy! 10/10 recommend!
Diablo 4 Currency Farm Services: Four strong reasons to choose Gamingcy
Choosing Gamingcy as your RMT vendor isn't just about buying Diablo 4 currencies; it's about enhancing your gaming experience with a cost-effective service that values your time, money, and trust. Here are our company's core values.
Efficiency: Time is of the essence in our life, and farming can be pretty time-consuming. At Gamingcy, we provide a fast and efficient way to acquire game currencies, freeing you to enjoy the game more and less time grinding for gold, shards, or other resources.
Affordability: At Gamingcy, we understand the value of your hard-earned money. That's why we offer our boosts at competitive prices. We aim to give you the cheapest cost possible, allowing you to enhance your Diablo 4 experience without breaking the bank.
Reliability and Security: When you choose Gamingcy, you're opting for dealing with a trustworthy store. We prioritize the safety and security of your transactions, employing top-notch security measures to ensure your details are well-protected. Also, we do all carries using a premium VPN connection or our exclusive Hide My Boost system. And, of course, we always deliver what we promise - no scams, false advertising, only genuine transactions.
Excellent Customer Service: At Gamingcy, we pride ourselves on our top-tier customer support. Our team is always ready to assist you with any questions or issues. Our commitment to customer satisfaction sets us apart from the competition, making us a top choice for all kinds of players.
easy
Number ONE goal of our team is to make your time spent with us hassle-free and enjoyable
fast
We value your time and perfectly understand how important it is to get your boost right away!
effective
We know everything about online gaming. All of our 2067 boosters are members of top world guilds since early game expansions
safe
Secure Paypal payments;
Verified Trustpilot reviews;
Exclusive Hide My Boost system;
SSL and Https protocols for your 100% privacy and data safety.
Conclusion
Grinding currencies in Diablo 4 can be a thrilling aspect of the gameplay. However, it's not for everyone, and that's perfectly okay. Whether you're a busy gamer or want to skip straight to the action, Gamingcy is here to help. We offer D4 Currencies for sale at competitive prices, ensuring you get the best value you deserve. So why not take the step and buy Diablo 4 Currencies today? Let us be your trusted partner in your journey through Sanctuary. Enjoy the game you love without the grind.
Whether you're a novice or a seasoned veteran, buying currencies can undoubtedly elevate your game. At Gamingcy, we are here to offer you just that and more. With our easy-to-use platform and a wide range of D4 Currencies for sale, you can delve deeper into the immersive world of Sanctuary on your terms. So, why wait? Take the plunge, and let your adventure truly begin. Enjoy the exhilarating boost that Gamingcy can bring to your game.
Five Simple Steps To Get Your Service
Visit the Gamingcy Website: The first step is to navigate to Gamingcy's online store. Once there, locate the 'D4 Currencies Farming' sector.
Choose your Boost: Once you're on the service page, you'll see a variety of packages on offer. Each package varies based on the amount of currency you want to acquire. Please select the one that best suits your needs and add it to your cart.
Checkout: After adding the desired service to your cart, proceed to checkout. Rest assured, Gamingcy maintains high standards of confidentiality and will never share your details with any third party.
Pay: Post entering the necessary details, choose your preferred mode of payment. Gamingcy offers a variety of payment options for your convenience, from credit and debit cards to crypto and more.
Relax and Wait: Once the payment is made, you only need to relax. The expert farmers at Gamingcy will take over grinding process in the game on your behalf. You'll be notified when your service is ordered, and the desired reward is ready in your account.
Avail the service today, and forget the grind! Enjoy the best parts of Diablo 4 while Gamingcy handles the rest!
shop
Choose the service you need and add it to the cart. If you have any questions - don't hesitate to ask our 24/7 support team
checkout
Follow the cart's instructions and pay securely with Paypal or with your Credit card!
process
Contact us in Discord, Skype, or Facebook messenger to confirm your order and start the service!
done
Once your service is completed, our manager will immediately inform you about it!
review
Your opinion matters! Share your experience with other customers and help us to improve!