Malignant Hearts Boost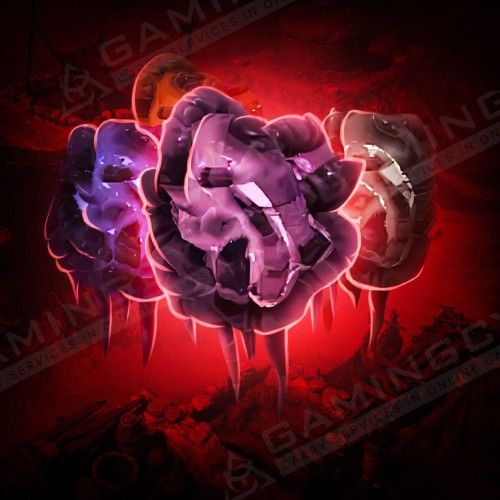 Boosting Schedule
Set the time when the booster may play your account with your manager. We can provide your whole carry while you're AFK without disturbing your usual gaming time!

24/7 support
Get a helpful human reply in ±15 seconds!

Hide My Boost
We've developed this unique software to protect you from bans and suspensions. It allows account sharing without flagging an account.

Secure Payments
You can pay securely with PayPal or your Credit Card via Stripe. All payments are covered with the customer protection system and money back guarantee!

Secure Web-site
SSL and HTTPS protocols are used for your 100% privacy & data safety
Gain an advantage in Diablo 4 with our Malignant Hearts boosting service. Our service supports Xbox, PS4, PS5, and PC platforms and is tailored to enhance your gaming experience.
Malignant Hearts are a new type of socketed item introduced as part of Season 1, also known as Season of the Malignant. These items contain the power to unlock destructive new builds as you progress through the Season Journey in Diablo 4.
Our professional service ensures account security as we farm the exact number of Malignant Hearts you need. No third-party software or bots are used. The boost is conducted in Piloted mode, requiring account sharing. To maximize security, we utilize a premium VPN or our exclusive HMB system. Once the service is complete, we'll notify you through Discord.
What are Malignant Hearts?
Malignant Hearts are a brand new socketable item introduced specifically for Season 1 in Diablo 4. They can be equipped on your character and offer powerful enhancements to your build. There are four different types of Malignant Hearts, each corresponding to a different power type and color. The types are as follows:
Vicious Hearts (Orange) - Offensive Power
Brutal Hearts (Blue) - Defensive Power
Devious Hearts (Pink) - Utility Power
Wrathful Hearts (Black) - Extremely powerful effects that can be slotted into any of the three sockets
You can obtain Malignant Hearts by interacting with certain items in the game that summon monsters. Defeating these summoned monsters will drop equippable Caged Hearts, which can then be used as Malignant Hearts for your character. There are specific locations and quests in the Seasonal Realm where you can find Malignant enemies, defeat them, and capture their hearts using the Cage of Binding quest item. Once captured, the Caged Hearts can be used as Malignant Hearts.
How Gamingcy's Malignant Hearts Farming Works
Once you buy D4 Malignant Hearts farming service, our dedicated account manager will promptly reach out to you within 5-10 minutes via Discord, Skype, or Email. You can also directly contact us on Discord using the username Gamingcy. We'll discuss all the specifics, such as the starting time, playing schedule, and other necessary details.
Opting for our Malignant Hearts boosts will save you valuable time and effort, granting instant access to the associated rewards. Our top gamers ensure a seamless and efficient grinding process.
Choose Gamingcy's services for a hassle-free and thrilling Diablo 4 experience. Say goodbye to tedious grinding and embark on an exciting adventure as we handle the grind for you!
ETA:
Average starting time: 1-2 hours
Average Execution time: 1 hour per 1 Heart
Rewards you will get:
The desired amount of Malignant Hearts;
All the rewards that you may receive during the boost will be yours.
Requirements + Important notes:
Seasonal character
D4 Main and Malignant story completed

Account sharing

(an experienced player will securely log into your account and do all the work for you)