Diablo 4 Gold For Sale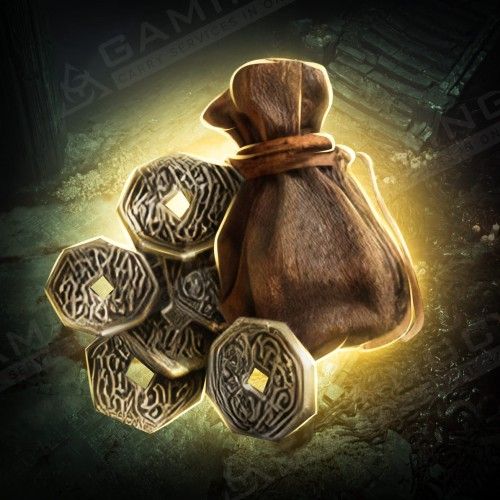 Boosting Schedule
Set the time when the booster may play your account with your manager. We can provide your whole carry while you're AFK without disturbing your usual gaming time!

24/7 support
Get a helpful human reply in ±15 seconds!

Hide My Boost
We've developed this unique software to protect you from bans and suspensions. It allows account sharing without flagging an account.

Secure Payments
You can pay securely with PayPal or your Credit Card via Stripe. All payments are covered with the customer protection system and money back guarantee!

Secure Web-site
SSL and HTTPS protocols are used for your 100% privacy & data safety
On our site, you have the opportunity to buy Diablo 4 gold, which will be swiftly and securely transferred to your character. We are proud to offer our services across all major gaming platforms, including Xbox, PlayStation, and PC.
Gold is undeniably vital in the world of Sanctuary. Gathering it through traditional in-game methods can often be daunting and grindy work. Buying D4 gold might appear increasingly attractive when faced with such a scenario. It's irrefutable that acquiring this currency can substantially accelerate your progress and amplify your enjoyment across various game facets, such as enhancing and buying gear from vendors, crafting potions, or procuring legendary Aspects. Our professional team is committed to ensuring your purchased gold's prompt and safe delivery, regardless of your gaming platform.
How does it work? After placing an order, our support manager will contact you in Discord (our username is Gamingcy) and arrange when coins will be traded to you in-game. Our PRO gamer will meet you in the discussed place and deliver the purchased amount at the appointed time.
Rest easy; your purchase will be promptly fulfilled through a direct, person-to-person transaction. This approach guarantees you can instantly utilize the currency you procure without any associated hazards. Our typical delivery timeframe is merely 1 to 3 hours as we bypass third-party involvement to provide speedier service.
We understand and appreciate the significance of your time and recognize that monotonous farming can become tiresome. By opting for our cheap Diablo 4 gold, you can devote more time to immerse yourself in the activities you most enjoy within the game, whether it's leveling, gearing your character, partaking in PvP, world bosses, or mastering challenging dungeons.
How much is Diablo 4 Gold at Gamingcy?
When you choose to buy D4 gold from Gamingcy.com, you get the advantage of highly competitive prices. Our objective is to make this primary in-game currency accessible for every type of player, from the casual gamer to the committed guild participant. Moreover, we propose discounts for large-scale acquisitions, enabling you to save further as you buy more gold. With an extensive supply of inexpensive coins up for sale, we have built collaborations with reliable and esteemed gaming communities.
We cater to your ease by offering safe payment options, including Visa/MC (USD, GBP, Euro) and widely-used cryptocurrencies such as USDT, BTC, and ETH.
How to Buy Gold in Diablo 4 Securely?
At Gamingcy.com, we place your transaction security at the forefront, making buying D4 gold exceptionally secure for our valued clients. Rest assured, all the currency exchanged is manually farmed, ensuring no usage of bots, bugs, or exploitative techniques.
Moreover, our team employs a variety of security protocols to preserve the integrity of your personal information. We understand the paramount significance of account security and undertake every precautionary measure to uphold the safety of your account.
Our devoted customer service team stands ready around the clock to address any queries or concerns you may encounter. Our commitment is to deliver exceptional service, and our knowledgeable, friendly staff is always at your disposal to assist with any issues that might surface. Your contentment is our supreme goal.
In essence, Gamingcy is your reliable and legitimate source for buying gold in Diablo 4 with real money. We offer competitively priced rates, superior customer service, and a safe, trustworthy transaction process. We pledge to provide you with an optimal experience and stand firm in our commitment with a satisfaction guarantee. Delay no more.
Acquire your Diablo 4 gold from Gamingcy today and elevate your in-game journey like never before!
Methods of Gold Farming in Diablo 4
Earning Gold Through Combat

: Engaging in combat offers a straightforward route to gather this currency in Diablo 4. The concept is simple: the more mobs you defeat, the more gold you accumulate. Whether it's a hard World Boss or standard rivals, each vanquished enemy contributes to your income.

Dungeons and World Events

: Participating in world events and completing dungeons are other effective strategies for amassing in-game money. Tackling dungeons, mainly on higher difficulty levels, offers generous gold rewards. Certain dungeons, like Anica's Claim in the Fractured Peaks, are renowned for their abundant rewards.

Treasure Hunting

: Hunting down Treasure Goblins and exploring Sanctuary for hidden loot can be highly profitable. The so-called Greed Shrines, famed for their increased drops, is an absolute goldmine for players.

Selling Items

: Effective inventory management and the sale of unused gear present a fantastic opportunity to convert your extra items into money. Additionally, high-value items such as rare gear pieces or Murmuring Obols can be traded for substantial coins.

Loot Cave Farming

: A lesser-known trick for Diablo 4 players is using the Frozen Tunnel Cellar, a secluded loot cave near the starting city. This location can be repetitively farmed for money, experience, obols, and even coveted legendary items.

Crafting and Trading

: Crafting valuable items and engaging in player-to-player trading can also secure a steady income.
Uses of Gold in Diablo 4
Gold in Diablo 4 serves more than just transactional purposes; it's a power currency that fuels character progression. Here's how your hard-earned coins can be deployed:
Purchasing Items:

Gold is primarily used to buy various items from vendors dispersed across the game world.

Repairing Gear:

Your gear suffers wear and tear in the heat of battle. Regular repairs ensure your equipment remains in prime condition.

Crafting Potions

: It plays an essential role in crafting potions, which is vital for survival in the hostile environments of D4.

Trading with Players:

P2P is common in Diablo 4. Gold is the currency that facilitates these transactions, whether you're purchasing rare items from others or selling your unique finds.
Earning gold in Diablo 4 can initially appear challenging, but with time and practice, it becomes an integral part of the rewarding journey through Sanctuary. By comprehending the importance of this currency, mastering farming techniques, and judiciously employing this cherished currency, you can significantly enrich your gameplay experience.
ETA:
Average starting time: 1-3 hours
Average Execution time: 1-3 hours
Rewards you will get:
The desired amount of in-game gold on your softcore or hardcore realm.