Red Dust Farming in Diablo 4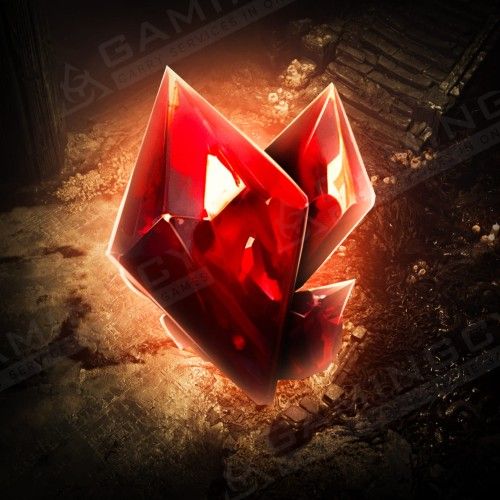 Boosting Schedule
Set the time when the booster may play your account with your manager. We can provide your whole carry while you're AFK without disturbing your usual gaming time!

24/7 support
Get a helpful human reply in ±15 seconds!

Hide My Boost
We've developed this unique software to protect you from bans and suspensions. It allows account sharing without flagging an account.

Secure Payments
You can pay securely with PayPal or your Credit Card via Stripe. All payments are covered with the customer protection system and money back guarantee!

Secure Web-site
SSL and HTTPS protocols are used for your 100% privacy & data safety
Our site lets you buy Red Dust farm for your Diablo 4 characters and secure exclusive PvP rewards quickly. This boost is available for Xbox, PS4, PS5, and PC gamers.
Red Dust is deeply connected with the Player versus Player end-game content. It is an essential tool for acquiring a variety of rewards, including cosmetics, mounts, and gear. This currency amplifies the competitiveness of PvP encounters in D4.
Our Red Dust farm service is entirely handcrafted, ensuring that our professional boosters procure your specified quantity of PvP currency without resorting to any third-party software or bots that could endanger your account.
The Diablo 4 Red Dust boost is available solely in Piloted mode (account sharing). We always use a premium VPN connection or our exclusive HMB system to make such carries 100% secure. This boosting method implies that our experienced gamer will log into your account to grind your chosen quantity of PvP Red Dust. Upon completing the order, you'll be notified via Discord, prompting you to log back in.
What is Red Dust in Diablo 4?
Red Dust doesn't fall into the regular category of game currencies obtained by defeating monsters or fulfilling quests. In contrast, it is procured through a sophisticated process encompassing the collection and subsequent purification of certain collectibles known as "Seeds of Hatred." These seeds can be gathered by defeating opponents or partaking in various activities in a PvP-dedicated territory known as the "Fields of Hatred."
The transformation of Seeds of Hatred into Red Dust is executed at the Altar of Extraction, a particular site nestled within the Fields of Hatred. Once positioned on the altar, the seeds must be defended from incoming threats, including other participants and monstrous creatures, during the purification procedure. Once the purification is successful, the seeds convert into Red Dust.
In the PvP zones, Red Dust operates as a unique currency, wherein numerous Non-Player Characters (NPCs) present a range of items, cosmetics, and mounts for purchase.
It enables players to bolster their characters with superior abilities and gear and offers an opportunity to customize characters with distinctive cosmetic choices and mounts.
An essential characteristic of Red Dust is its permanence. Unlike Seeds of Hatred, which are susceptible to disappear upon your defeat in PvP combat, Red Dust remains safe and intact, regardless of your death. This immunity to loss escalates its value and encourages players to participate more in PvP activities to accumulate this precious currency.
Diablo 4 Red Dust Boost: how does it work?
After buying the D4 Red Dust boost, your dedicated account manager will promptly reach out to you via Discord/Skype/Email. We make it a point to initiate contact within 5-10 minutes post-payment. Alternatively, you can directly contact us on Discord using the username Gamingcy. Here, you can discuss and set all the specifics of your D4 Red Dust boost, including the initiation time, a suitable playing schedule, and other related details.
Procuring Diablo 4 Red Dust with actual money is a wise decision if you're looking to instantly unlock the splendid rewards associated with this currency and evade the cumbersome process of grinding on your own or with uncoordinated groups.
With your acquired Red Dust, you can secure a variety of rewards from PvP vendors, which includes random gear pieces and the mysterious Whispering Key item.
Following is a comprehensive list of the most noteworthy Diablo 4 Red Dust rewards:
| | | |
| --- | --- | --- |
| Item | Type | Cost |
| Demonic Warlord's Windchimes | Armor cosmetic | 75 000 Red Dust |
| Dark Knight's Strongbox | Mount cosmetic | 30 000 Red Dust |
| Cruel Assassin's Saddlebag | Mount cosmetic | 30 000 Red Dust |
| Brutal Wizard's Standard | Mount cosmetic | 30 000 Red Dust |
| Dark Knight's Barding | Mount cosmetic | 40 000 Red Dust |
| Cruel Assassin's Barding | Mount cosmetic | 40 000 Red Dust |
| Brutal Wizard's Barding | Mount cosmetic | 40 000 Red Dust |
| Bloody Warlord's Warning | Mount cosmetic | 75 000 Red Dust |
| Bloody Warlord's Barding | Mount cosmetic | 85 000 Red Dust |
| Demonic Warlord's Barding | Mount cosmetic | 85 000 Red Dust |
| Reins of the Bloody Steed | Unique horse mount | 100 000 Red Dust |
By opting for our D4 Red Dust farming service at Gamingcy, you save yourself from countless hours of repetitive work. Elevate your gaming experience with seamless, swift, and hassle-free currency farming, ensured securely by some of the most skilled players in the gaming community. Say goodbye to the days spent grinding Diablo 4 Red Dust. Purchase a boost and allow Gamingcy to handle your monotonous tasks!
ETA:
Average starting time: 1-2 hours
Average Execution time: 1 hour per 5 000 Dust
Rewards you will get:
The desired amount of Red Dust;
All the rewards that you may receive during the boost will be yours.
Requirements + Important notes:
Account sharing

(an experienced player will securely log into your account and do all the work for you)