Lost Sector Boosts


You can buy Lost Sectors boosting services in Destiny 2 Lightfall on this page of our site. Solo completion of this PvE activity allows you to get tremendous class-specific (Hunter, Titan, Warlock) exotics from an impressive loot pool which is on a daily rotation. Take advantage of our Master and Legend Lost Sector boost today, and expand your D2 arsenal with the best items this mode can offer!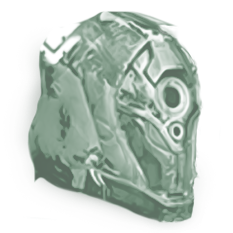 Get the most rare and desired Destiny 2 Lost Sector Exotics with a guarantee!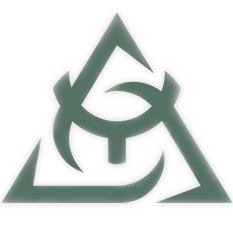 HideMyBoost system for 100% privacy & security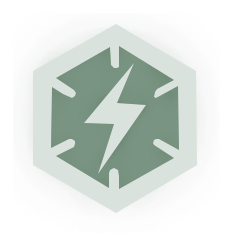 We can play while you're afk, not interrupting your habitual gaming time.
In this section of our store, you will discover numerous Destiny 2 Lost Sectors Exotics for sale. Each has impressive stats and unique perks and can take your gameplay to a new level, making you a must-have member of any fire team! All boosts are done by professional D2 sherpas, who can complete Lost Sectors at any difficulty level. Dominate the game with Gamingcy!
Destiny 2 Lost Sectors Boost:
All You Need to Know
At Gamingcy, buying Lost Sector Boost is one of the most popular services among our beloved customers. Even though they play D2 on various platforms (PlayStation, PC, Xbox), they all find exotics from these dungeons a must-have. Let's delve deeper into this skill-demanding PvE activity and understand how the rewards rotation works there, what modes are available, and what exotics await you if you complete Lost Sectors solo on a Master and Legend difficulty.
What Are Lost Sectors?

Lost Sectors are concealed dungeons found across various locations in Destiny 2. In Lightfall, they represent a core part of the PvE landscape that beckons Guardians to take on rewarding challenges. Originally introduced in the base game, they have become one of the most sought-after activities for solo players. Each Lost Sector is unique, featuring a set of enemies led by a boss and culminating in a treasure chest upon the boss's defeat.

Legend and Master Lost Sectors Rewards

. With the introduction of the Beyond Light expansion, Lost Sectors underwent a significant evolution with the addition of Legend and Master difficulties. These enhanced options provide a heightened challenge through additional modifiers, Champion enemies, and Elemental Shields. In Destiny 2: Lightfall, this trend continues by introducing new Lost Sectors maps, enemies, and exotic gear.

Lost Sectors Solo.

Destiny 2 can undoubtedly be more delightful when traversing its expanses with teammates. Still, the game's Legend and Master Lost Sectors offer an exciting opportunity for solo players to test their skills. To truly become a master of these dungeons, you must equip yourself adequately, pairing the correct elemental weapons and armor with the right Champions mods. To unlock the high-level Master and Legend Lost Sectors, Guardians must clear the standard version and boost their Power Level to the appropriate number. The Lost Sectors are further stratified into various tiers and reward farming potential, evaluated on a scale from the best S Tier to D Tier and considered the least efficient for farming. Guardians venturing into these sectors are urged to consider these rankings and suit up for any anticipated Elemental Shields and Champions they may encounter.

Lost Sectors Exotics Rotation.

One of the highlights of these hidden D2 dungeons is the opportunity to farm for Exotic armor pieces. Each class - Hunter, Warlock, and Titan - has a unique set of Exotic armor available. These Lost Sectors are attractive because they rotate daily, limiting the rewards to one armor slot daily, enabling Guardians to target specific Exotics.

Location, Factions, and Bosses

. Lost Sectors are spread across various areas, including the Cosmodrome, Dreaming City, Europa, and the European Dead Zone (EDZ). Each carries its unique faction of enemies and bosses. For instance, the Widow's Walk Lost Sector in the EDZ features the Fallen faction and the boss Skexis, Outcast Captain.

Subclass

. Guardians should also choose their subclasses wisely. Depending on the Lost Sector, specific ones may be more effective. For example, a Warlock's Stormcaller subclass might be more effective in a Lost Sector with many tightly packed enemies due to its chain lightning abilities.
Lost Sectors in Destiny 2: Lightfall offer a rich and challenging experience that is as rewarding as it is demanding. The Legend and Master options are a treasure trove for Guardians searching for Exotic armors. With proper planning, load-outs, and a keen understanding of mechanics, Guardians can clear these daunting mini-dungeons and emerge victorious. Whether you are a solo player or engaging in a fireteam, the Lost Sectors boosts by Gamingcy are meant to help you quickly complete the challenge!
Our reviews
10/9/2022
good job.
good job. Service très très rapide
4/12/2023
Easy to work with.
Easy to work with.
6/30/2023
Wonderful Service!
Great service, lovely support - they got the job done and I received what I paid for. Couldn't ask for a better service.
9/3/2023
So far so good hooked it up with a 1...
So far so good hooked it up with a 10% off and stellar customer service so far it everything keeps going good coming back to change to a 5
1/11/2023
Good experience
Good experience, fast and disconnects when you need to connect
4/29/2023
Gamingcy is a great service...
Gamingcy is a great service. Quick action. The Raid group is also great. Timely information and fair dealing.
3/15/2023
Awesome service
Awesome staff. Fast and very professional. I will certanly use this service again!
1/30/2023
Fast
Fast, polite & very helpful.
7/20/2022
Great experience
Really great experience. Ran Heroic SOTFO Got my DK where I wanted & was handled very professionally. Will be using again. ⭐️
2/6/2023
Quick, fair, understanding and kind...
Service was quick, painless and minimal in tears! Support rep was available, reassuring, and responsive at every turn leading up to the scheduled raid. Even end...
12/21/2022
The newbie that got help
I was worried Bc I'm new to WoW that this would be rough. I did 8 mythic 0 dungeons with a Pro team and it was fun I left with my ilvl almost 372. The team was ...
9/30/2022
Very communicative
Very communicative, and delivered results as promised with no issues. Would definitely consider again in the future.
2/28/2023
Well run and organized raid...
Well run and organized raid. Sadly zero gear was won which is a bummer!
9/30/2022
Was nervous about this
Was nervous about this, and now I know I shouldn't have been. 10/10 all across the board. Absolutely no complaints. Don't hesitate to give this a go!
9/30/2022
very good boosting I was delighted w...
very good boosting I was delighted with my purchase
10/8/2022
Very well done
Very well done, fast service and customize to my schedule. Perfect !!!
10/4/2022
Amazing service
Speedy completion of orders and very friendly team. Very happy with my order and will definitely be returning for more in the future!
10/5/2022
Great job!
The team was very efficient and helpful. The leader knew offhand which dungeons were best for my class and took the team to those places. Great experience.
9/18/2022
Quick and easy
Quick and easy
9/30/2022
Very communicative
Very communicative, and delivered the results as promised. Would consider using again in the future.
Four Compelling Reasons To Buy Destiny 2 Lost Sectors Boost Today
Venturing into D2 Lost Sectors boosting with Gamingcy is the fastest gateway to experience unrivaled expertise and exceptional service in the gaming industry.
Savor the fruits of our established mastery: Since 2014, Gamingcy has been a pioneer in the online gaming sphere, completing over 200k orders to the joy of our customers.
Enjoy flexible services tailored to your lifestyle: We respect your time and arrange our Destiny 2 Lost Sectors runs to fit snugly within your schedule, ensuring a seamless gaming experience.
Benefit from our extensive pool of 289+ seasoned sherpas: Our expansive team is prepared to undertake your orders with a swiftness you won't find elsewhere, delivering you super-fast boosts through these intricate solo dungeons.
Delight in immediate support: Our dedicated customer support team is available 24/7, leaping into action in 15 seconds to address your queries or concerns.
Take our Destiny 2 Lightfall Lost Sectors boosting for a spin - and you'll soon find yourself a part of our ever-growing family of satisfied gamers! With Gamingcy, you aren't just purchasing a carry but investing in an extraordinary gaming journey that places your enjoyment and triumphs at the forefront. Let's conquer the mysterious depths of D2 together!
easy
Number ONE goal of our team is to make your time spent with us hassle-free and enjoyable
fast
We value your time and perfectly understand how important it is to get your boost right away!
effective
We know everything about online gaming. All of our 2067 boosters are members of top world guilds since early game expansions
safe
Secure Paypal payments;
Verified Trustpilot reviews;
Exclusive Hide My Boost system;
SSL and Https protocols for your 100% privacy and data safety.
Lost Sector Exotics Farming by Gamingcy:
Your Fastest Way to Skip the Grind!
Lost Sectors farming in Destiny 2 by Gamingcy presents an intriguing facet of the game that captivates all kinds of players. These hidden dungeons offer high-value loot and formidable bosses, and a unique combination of exploration, strategy, and combat skills is required. They are treasure troves that provide an array of rewards, including Exotic armors, Glimmer, resources, and gear based on Power Level. Yet, these riches don't come easy. They are guarded by powerful champions and factions that require careful planning and superior weapons to defeat.
The allure of Lost Sectors lies in their intricate rotation system. Each day, a new Lost Sector emerges into the spotlight, tempting you with its unique rewards and challenges. The drops aren't random; they are closely linked to the particular Lost Sector on rotation, compelling you to adapt your strategies and load-outs accordingly.
The crux of successful Lost Sector farming hinges on mastering the Legend and Master solo. Their boosted difficulty levels and enticing rewards create a magnetic pull for seasoned players. The task is far from easy, but new armor and unique gear pieces promise a compelling incentive. Our top-exp sherpas will be happy to help you conquer these difficulties and farm the best exotics on your behalf.
Lost Sectors is an immersive journey into the heart of Destiny 2's combat and exploration elements. It tests a player's strategic planning, combat prowess, and adaptation skills. Through the crucible of these Lost Sectors, players gain coveted rewards, invaluable experience, and honed skills that will serve them well in other aspects of Destiny 2's vast universe.
Buy Destiny 2 Lost Exotics in 5 Simple Steps
Immerse yourself in the pinnacle of expert carries and premium quality with our Destiny 2 Lost Sector Exotics farming services at Gamingcy:
Rely on our Proven Expertise: Our track record speaks volumes. We've been blazing trails in the gaming world since 2014, boasting more than 200k completed orders under our belt.
Choose your Prime Time: Our user-friendly event calendar and timers, coupled with the handy 'Reserve My Spot Now!' function, lets you schedule your carry at a time that suits you best.
Utilize our Proficient Task Force: We have a vast pool of over 2067 verified carriers. These skilled gamers stand ready to embark on and expedite your orders quicker than any other site. Buying Lost Sector Exotics farm has never been easier!
Instant Assistance Guaranteed: Have a query or a problem? Our dedicated human support team operates around the clock, typically responding within 15 seconds.
Sample our Services: We're confident that once you've experienced our Destiny 2 Lost Sector carry service, you'll join our long list of loyal customers. Let Gamingcy be your reliable guide to the intricate mazes of D2!
shop
Choose the service you need and add it to the cart. If you have any questions - don't hesitate to ask our 24/7 support team
checkout
Follow the cart's instructions and pay securely with Paypal or with your Credit card!
process
Contact us in Discord, Skype, or Facebook messenger to confirm your order and start the service!
done
Once your service is completed, our manager will immediately inform you about it!
review
Your opinion matters! Share your experience with other customers and help us to improve!