WoW Carry
Discover professional WoW carry at Gamingcy. Dominate the game with an extensive team of expert gamers behind your back: World's Top-30 PvE guilds, tournament PvPers, and a huge team of experienced players will help you to achieve anything you want in your favorite game. Buy World of Warcraft services at our site, and forget about the tedious grinding, annoying wipes with pugs, and picky teammates. Join us and boost your WoW progression to a whole new level!
Affordability is critical when searching for the best World of Warcraft carries in US and EU Retail servers. We understand that every gamer is unique, with their own specific needs and budget. With this in mind, we have structured each WoW carry we provide. You can find all kinds of in-game help from the best experts at our site: from farming materials and achievements to killing the hardest bosses in the most challenging modes.
Best-selling WoW Carry Services
This Week Only: Flash Sale!
World of Warcraft Carry Services by Gamingcy
Are you searching for the best World of Warcraft carry service at the cheapest possible price? You've come to the right site!
We understand that the decision to pay real money for in-game services might be one that you're still mulling over. It's a significant step, especially if you're new to this concept. You might be concerned about whether they are cost-effective and secure and if they will genuinely improve your gaming experience.
Let's ease those concerns. At Gamingcy, you will discover hundreds of WoW services for sale: all of them are proven and executed by seasoned and professional players who understand the nuances and mechanics of the retail content inside out.
Buy WoW Carries At Our Site: Epic rewards await!
The sense of satisfaction in gaming reaches its top when you finally manage to bring down the most ruthless opponents: something you can quickly achieve when you purchase WoW carry service from us.
However, most players don't know about boost communities or prefer to explore the content solo and with pugs.
In this case, the situation when you'll re-engage in the same fights ten, fifteen, or even fifty times, often due to a lack of strategic understanding, and insufficient DPS/HPS, will be widespread. The thrill of gaming might dwindle. You find yourself stranded at the same level, unable to break through, which can stir a sense of frustration.
This is where Gamingcy comes into play. Of course, you may still be concerned about the suggested price tag. However, if you've ever wondered about the cost of World of Warcraft carries at our site, you'll be pleased to know that we offer a valuable solution to most of the in-game tasks without breaking the bank.
Jumping into the battlefield with our PRO gamers promises a rejuvenating and thrilling gaming experience, heightening the fun aspect of the game.
The era of enduring gaming distress is over. Choose the boosting services you want to buy, and leave it to our expert WoW players to do the heavy lifting. Whether you prefer to join them in the battle or merely spectate, they will ensure a seamless and efficient progression.
100% Secure WoW Carry: Selfplayed and Piloted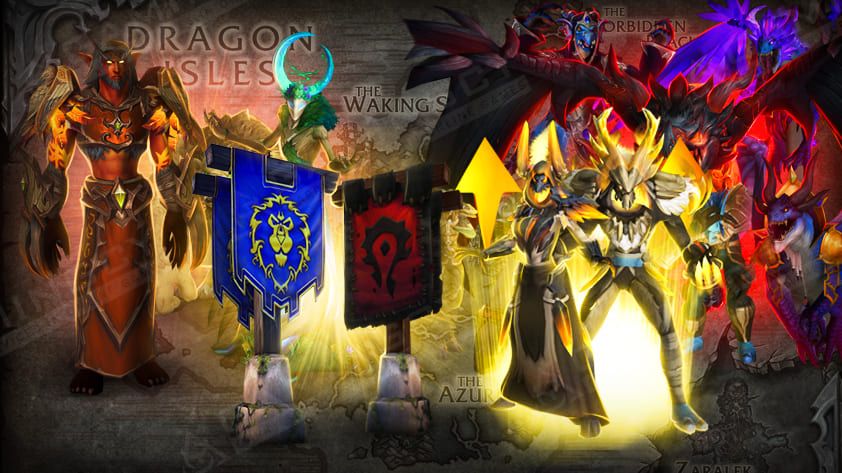 Our WoW game services stand out due to assistance from top-tier players and because you can dictate how this help is delivered: whether you want us to fully manage your account or support you while you control your character.
Regarding self-play, our WoW Boost Community pairs you with our carries to face challenges together. Instead of novice players who might be in their first few battles, you'll team up with seasoned gamers boasting impressive track records. You can dismiss worries about disorganized teams where players focus solely on their loot, overlooking the broader goal of unified team play and enjoyment. Furthermore, your own experience will not affect the overall result. Regardless of the impending challenge, our pros know which tactics to apply during the carry service. Imagine gaming with masters leading you to success with 100% confidence. After a few sessions, you'll find yourself better equipped and more acknowledged of various in-game mechanics, tactics, and your retail character's skills, becoming ready to complete the most hardcore challenges independently.
Account-sharing is another option that must be considered mainly for the most challenging group content or grindy solo activities within the game. Purchasing piloted WoW carry runs is a bright idea for some grindy ban-secure legacy content farming that still implies significant investments of time. Our PRO gamer will tackle all the tiresome challenges on your behalf while you reap all the rewards. Privacy concerns? Our unique Hide My Boost technology ensures no one will suspect a different player has ever logged into your account!
Whether you order our boosting with account sharing or with self-play, there's one thing that you can know for sure. If you buy WoW Carry at Gamingcy, you secure players from the best US and EU guilds that will take your game experience to the top!
Four Strong Reasons to Buy WoW Carry Now
Our website is your one-stop destination for the best WoW Carry service, offered by seasoned gaming professionals who have proven their expertise over time. We are passionate about what we do, and our primary goal is to deliver exceptional quality at competitive prices. All WoW Retail carries you purchase from us are assured to be fast, secure, and productive, all thanks to the unique and proprietary features we've established:
1. A real-time scheduling system;
2. Our innovative 'Hide-my-boost' technology;
3. The convenient "Find me a hot slot" option.
easy
Number ONE goal of our team is to make your time spent with us hassle-free and enjoyable
fast
We value your time and perfectly understand how important it is to get your boost right away!
effective
We know everything about online gaming. All of our 2067 boosters are members of top world guilds since early game expansions
safe
Secure Paypal payments;
Verified Trustpilot reviews;
Exclusive Hide My Boost system;
SSL and Https protocols for your 100% privacy and data safety.
Our reviews
9/4/2023
awesome service!!
awesome service!!! everything is very fast, clear and high quality!! thanks a lot! I will continue to use and recommend to others
8/12/2022
fast, cheap, fun
fast and friendly runs, easy to book. thank you :)
8/23/2022
Great experience and quick...
Great experience and quick, hassle free run
7/28/2022
Thank you very much
Thank you very much! :) Everything was fine!
8/23/2022
Booster ran the dungeons smoothly an...
Booster ran the dungeons smoothly and got right to it.
8/28/2022
Easy, safe. Best service i've used....
Easy, safe. Best service i've used.
8/17/2022
Great fast service
Great fast service
10/3/2022
Amazing services and great support...
Really good site, amazing service and great support
8/20/2022
pretty good and quick
helpful and quick
8/23/2022
easy and quick
easy and quick
9/30/2022
Very communicative
Very communicative, and delivered the results as promised. Would consider using again in the future.
9/10/2022
Top notch players
The run was quick and handled very professionally.
9/14/2022
easy fast and efficient work...
easy fast and efficient work! loved the service. will be doing it again
9/13/2022
heroic full run
The team is very quick and effective with the boost and waste no time.
9/11/2022
Best experience I have had as of yet...
Best experience I have had as of yet. Amazing group, and friendly and got the job done
8/23/2022
The service went as advertised....
The service went as advertised. It was extremely fast. And the group was very nice.
9/11/2022
Easy and very helpful
Easy and very helpful
10/3/2022
The services were quick and amazing...
The services were quick and amazing. Loved it.
9/13/2022
Was happy with my experience...
Was happy with my experience, was fast and easy.
10/2/2022
Fast and fun run
Grouped up quickly, the run was fast and clean. Will definitely come back for assistance with future runs!
WoW Game Services Galore: Find them All at Gamingcy!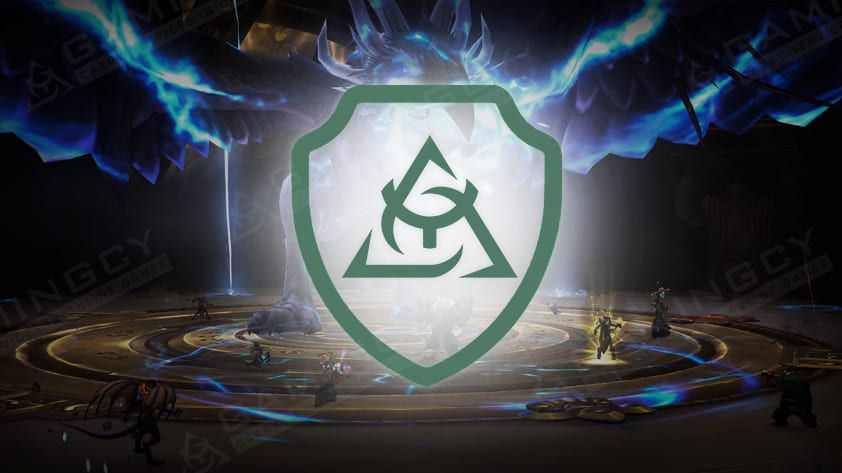 Any World of Warcraft carry service that you see at our site is provided by expert players have been immersed in Azeroth since the early expansions (Classic, TBC, WotLK), and have acquired extensive knowledge about this game. We comprehend a broad spectrum of in-game goals and the varying needs of every WoW player. Whether you are a fan of the adrenaline that comes with PvP, someone who thrives in top-end PvE like mythic dungeons and raids, or an enthusiast who enjoys collecting various in-game treasures such as mounts, toys, pets, and achievements, we have got you covered.
World of Warcraft is a game that has evolved over more than 20 years, boasting a vast array of content with enticing loot. However, many players are now adults juggling gaming with real-life responsibilities. It presents three options:
Forget about the exciting yet elusive rewards.
Devote excessive time clearing content at the expense of real-life obligations.
Buy carry in WoW from our professional gamers, thus bypassing the grind.
We are perpetually developing new World of Warcraft carries and refreshing hundreds of services already available on our boosting site. With affordable and flexible prices and highly customizable products, let's delve deeper into what Gamingcy has to offer.
Raids
At Gamingcy, you have the option to buy WoW carry runs through any raid spanning all expansions. These orders are executed by World's Top-30 teams both seamlessly and securely. We provide dozens of runs daily and have an online scheduling system, allowing you to book your slot without lengthy waiting times. Whether your goal is to experience a full WoW Raid carry, defeat a specific boss, or acquire BIS rewards, our seasoned gamers are here to facilitate your success. We can cater to any difficulty level (Normal, Heroic, Mythic), and our services guarantee achievements and amazing rewards. Avoid in-team disputes over drops by purchasing a carry with a loot guarantee, ensuring that our players will share all the goodies with you!
Mythic+ Dungeons
Mythic+ Dungeons are incredibly popular among our esteemed customers. Here, you can acquire top-tier gear quickly and without hassle. However, the loot that drops in these instances increases in tandem with the keystone difficulty, and the highest levels can be particularly challenging. Our expert teams provide ultra-efficient WoW carry services, adeptly clearing any dungeon with any affixes. As we collaborate with numerous static groups globally, the wait times are minimal, typically ranging between 10 to 20 minutes.
Powerleveling
Each new expansion presents the question: how to reach the top again? The road can be grindy and time-consuming, but Gamingcy is here to streamline the process. With our super-low World of Warcraft services cost, you get an exclusive access to the efficient tools to reach maximum character level effortlessly. This way, you can dedicate your valuable time to relishing the excitement of high-end content, exploring new dungeons, mastering raids, and dominating in PvP, all while we take care of the tedious farming. With Gamingcy's carries, reaching the top lvl is not only possible; it's a seamless adventure.
Arena
WoW PvP content in retail servers requires different skills compared to PvE. You need top gear and enhanced skills to excel while fighting actual opponents. Our shop lets you learn successful strategies and team up with top-league professionals with super-high exp (3k+). You can confidently tackle any enemy with our strong teams of PRO gamers. Aligned team play, top-notch tactics, and continuous support is guaranteed when you choose WoW carries at Gamingcy.
Rated Battlegrounds
The 10v10 RBGs in World of Warcraft are a battlefield for highly skilled, demanding razor-sharp tactics and synergized teamwork, particularly as you climb the rankings. The intensity and competitiveness can be daunting. Gamingcy is your ally in these battles. With our seasoned professionals, who possess deep knowledge of strategies and class mechanics, we offer carries and guidance to dominate in RBGs. Turbo-charge your performance, secure wins, and climb the rankings with Gamingcy at your side!
Reps
Farming reps in World of Warcraft is often a test of your patience, but the rewards make the effort worthwhile. From striking mounts to essential gear upgrades, the spoils are enticing. However, we offer assistance with a comprehensive range of carry services for those who find the grind daunting. Our experts can help you tackle quests and dailies efficiently, providing a turnkey solution to reputation farming. So, immerse yourself in the richness of Azeroth without the grind and acquire the rewards!
Mounts and Transmogs
A vital aspect of World of Warcraft's attraction is collecting unique toys, transmogrifications, and mounts. These rare items are highly coveted among players. However, obtaining such treasures can be a formidable challenge.
Our World of Warcraft service streamlines the process. Define your objective, and we will see it through to completion. Whether you wish to actively participate in the WoW carry or not, rest assured that the coveted collectible will be yours in the shortest time possible. Furthermore, you will retain all additional loot acquired during the service.
Five Simple Steps to get your WoW Carry
Experience an elite level of service and unparalleled professionalism with Gamingcy.com:
Reap the advantages of engaging with a long-standing reliable company: operational since 2014. Maintaining hundreds of WoW carries for sale in the Retail sector of our site, we have successfully executed over 200 000 orders.
Our events schedule, timers, and the revolutionary "Get me a hot slot!" feature ensure your boost happens at your convenience.
With an expansive team of 2067+ battle-hardened boosters, we guarantee faster order commencement and completion than anywhere else.
Our dedicated 24/7 human support is prompt, taking only about 15 seconds to commence assistance.
Give it a shot - and we're confident you'll become a regular customer!
shop
Choose the service you need and add it to the cart. If you have any questions - don't hesitate to ask our 24/7 support team
checkout
Follow the cart's instructions and pay securely with Paypal or with your Credit card!
process
Contact us in Discord, Skype, or Facebook messenger to confirm your order and start the service!
done
Once your service is completed, our manager will immediately inform you about it!
review
Your opinion matters! Share your experience with other customers and help us to improve!
Why Choose Gamingcy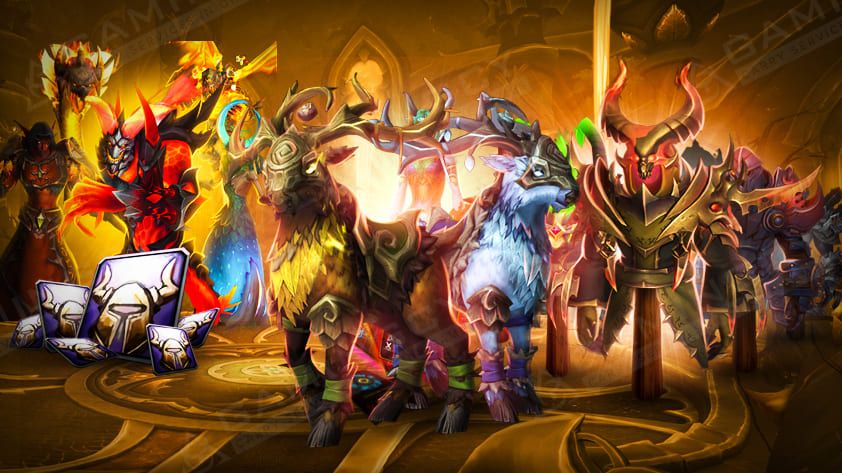 We take great pride in being recognized as the top WoW carry service provider in the EU & US, and we've worked tirelessly to earn this reputation. So, what sets us apart?
Fast Execution

. You'll no longer have to wait for days or even hours for your carry to commence. Unlike other WoW boosting websites, we have over 2,000 professional gamers always ready to take on and complete as many orders as necessary.

Discounts

. If you appreciate bargains, check out our hot offers. Here, you'll find a multitude of products available at discounted rates.

Budget-friendly Pricing

. Wondering about the cost of an average product on our site? It's pretty affordable! Overcharging isn't our style. We maintain competitive carry prices to adequately compensate our professionals without being overpriced. Plus, we offer a money-back guarantee if you're not satisfied.

Self-Play Preference

. If you're uneasy about granting access to your account to someone else or enjoy playing WoW yourself, we won't restrict your choice. With Gamingcy, most boosts are available with self-play.

Convenience

. We are ready to play on your behalf or alongside you whenever you're available. Set the date and time when you want your cheap WoW carry to take place, and our players will be there to provide a speedy service.

Comprehensive Content Coverage

. On our WoW Retail boosting site, you will find references to 100% of the in-game content.

Enhanced Security

. At Gamingcy, everything from payments to logging in is secure. We support safe transactions via Stripe and employ our unique HMB technology for account-sharing. As a result, there are no worries about Blizzard's security blocks!
Buy the Best World of Warcraft Carry: Conquer the Azeroth!
Are you looking to take your gaming adventure to new levels with our World of Warcraft Retail Carries? Say goodbye to any roadblocks in your way. With us, you get to team up with top-notch WoW players. Each of them has a long history of successful gaming boosts. Think of these professionals as your very own squad in the game, always ready to jump in, fight, and win anytime, day or night!
But that's not all – we can also be your gaming mentor. With our help, you'll learn how to tackle retail content that might have seemed too challenging before. After going through a bunch of battles with our super-skilled pros, you'll see your gaming style take a huge leap forward. You'll have incredible new skills that will surprise your buddies and rivals.
And why miss out on all this excitement? Join forces with Gamingcy's players today and start an epic journey to become a top-ranking WoW champion! Not only will you have a 100% convenient and affordable carry, but you'll also build skills and memories that will last a lifetime. It's time to dive in and unleash the hero within!