Arena Coaching in WoW Dragonflight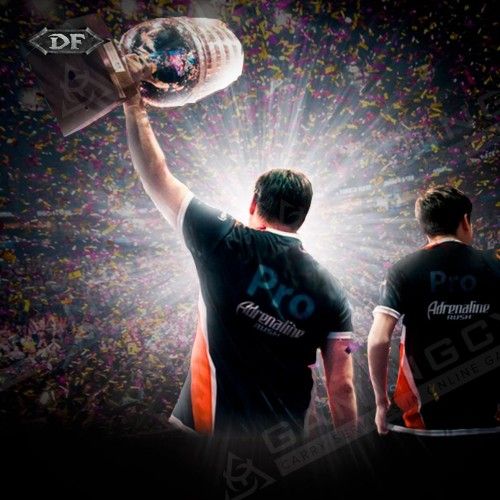 24/7 support
Get a helpful human reply in ±15 seconds!

Secure Payments
You can pay securely with PayPal or your Credit Card via Stripe. All payments are covered with the customer protection system and money back guarantee!

Secure Web-site
SSL and HTTPS protocols are used for your 100% privacy & data safety

Raise your skill
All PvP services are done with self-play only! While playing, our pro-gamers will explain you new PvP tips and tricks!
Here you can buy WoW Arena coaching services for real money in the new Dragonflight expansion. You will play rated arenas with professional multi-gladiator PvP players. Depending on your needs, you can configure the coaching session's length (payments are per hour).
WoW Arena training by Gamingcy is an excellent opportunity for any player to improve his skill, learn new tricks, and enjoy playing various comps with professional teams. Our WoW coaching sessions are super flexible, and we always strive to adjust to every customer's requests while doing them.
That's why, no matter what you're expecting while making a purchase (have fun, learn something new, improve your class knowledge, gain some rating, understand the game mechanics deeper, etc.), our professional PvP instructors will go above and beyond to meet your expectations.
Push your skills to the sky with our powerful 3k+ exp PRO gamers from the most respected World of Warcraft PvP guilds.
WoW PvP Coaching:
How does it work?
We're providing our Arena PvP coaching sessions in 2s and 3s brackets. If you want to play in a particular comp, you can tell your manager about it in chat after buying (consider that the ETA may increase in this case).
The basics of our WoW Arena coaching are:
You will be playing 2s/3s arenas with our professional gamers during the training;

Voice communication

is possible via Discord/Skype so that you can ask and discuss any questions (including tactics, general strategies against various comps, and ever-critical arena targeting);
Our guys will explain to you various

PvP mechanics and tricks

;
Most likely, you will

gain some rating

during this coaching session*
Also, you should consider buying this service if your current rating is higher than 2100: together with our professional players, you will have the highest chances to increase your PvP rankings.
WoW Arena Training:
How Much are Coaching Sessions?
When designing our World of Warcraft Arena Coaching services, we always strive to give you the best value at an affordable price. Buying multiple hours allows you to benefit from our bundle deal prices: up to 15% discount is possible. The golden rule is: buy more - save more!
Our coaching doesn't cost much because we work with over 427 professional PvP gamers in EU and US servers. It allows us to set fair, competitive prices for our services. In addition, we're constantly making limited-time sales that will make your purchase even more advantageous. Catch and overtake your friends' and guild mates' PvP progress fast, cheap, and stress-free after you purchase Arena coaching in WoW Dragonflight at Gamingcy.com!
ETA:
Average starting time: 1 hour
Requirements + Important notes:
70 level character in the EU or US server
Selfplay (you will play your character during the coaching)
*We do not guarantee rating upgrades if you're buying this service: it's more about coaching and renting a powerful PvP team for a certain amount of hours
If you need a particular rating with a guarantee, check the 3v3 rating boost.