WoW Character boost
WoW Character boost is a variety of services, including fast leveling up, profession upgrades, gearing, and assistance with quests and in-game currency farming. We provide support for all EU and US Retail servers. Our World of Warcraft character boosts are affordably priced because we collaborate with a large team of PRO gamers from around the world. It enables us to maintain premium quality while offering competitive rates. Experience the best that the game has to offer!
Avoid all the tedious leveling & farming: we will do it for you!
We can play while you're afk, not interrupting your habitual gaming time.
HideMyBoost system for 100% privacy & security
How do we set WoW Character boost prices?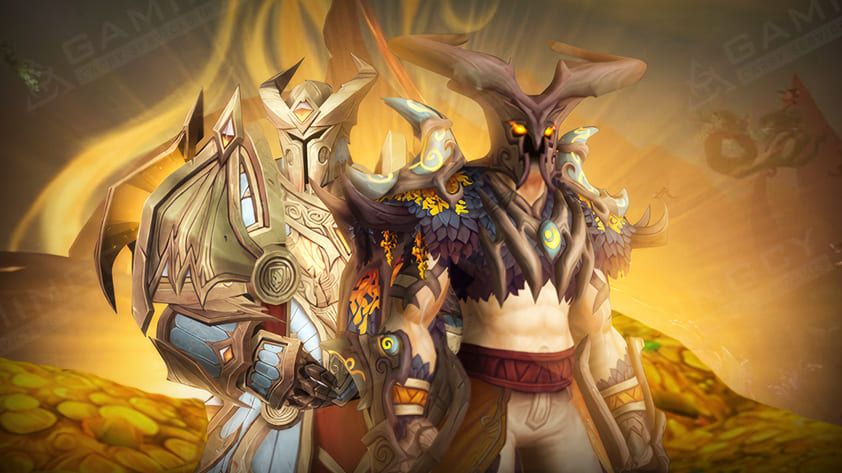 Of course, simply claiming that "our price is the best, trust me" isn't a convincing argument. So, let us explain our pricing in more detail. When determining the cost of our WoW character boost service, we consider two main factors: the amount of work required and the time needed to complete the boost. These are the foundation of our pricing structure, but there's more to it.
Since we offer fully customizable boosts, you, as the customer, have the option to add extra features to your boost. This could include leveling professions, unlocking specific content, gathering WoW resources, and more. Additionally, the starting level of your World of Warcraft alt is also taken into account. We cover the entire 1-70 leveling process, but the closer your character is to the level cap, the less time and money it will require.
Another crucial aspect is our team of employees. We have invested time in handpicking the very best candidates to join us. Our professional gamers are truly masters of their craft. They possess in-depth knowledge of the quickest quest routes, efficient leveling techniques for characters and professions, optimal locations for currency farming, and much more. This expertise enables us to provide you with WoW character services of the highest quality, delivered as swiftly as possible.
At Gamingcy, we strive to offer you an excellent balance of cost and top-tier quality. We frequently provide discounts and run various promotions, allowing us to offer even lower prices to our valued customers.
WoW Character Boost Types Explained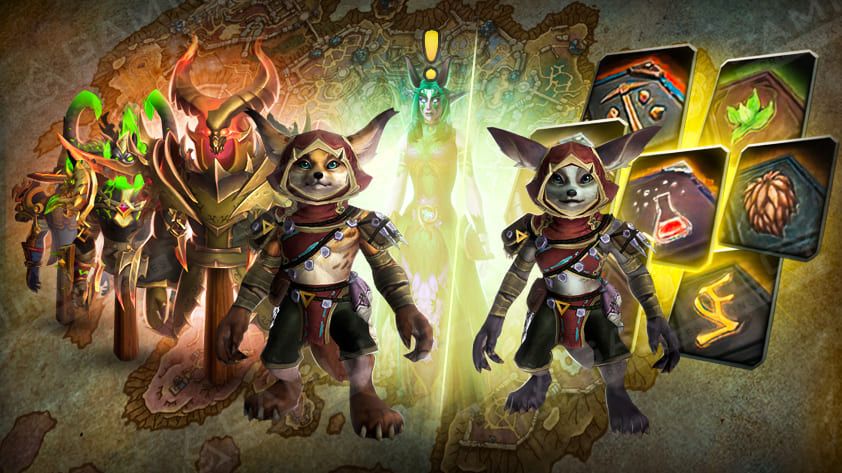 Let's take a closer look at the services we offer for WoW character boosts. We have different categories designed to help you quickly reach your desired character levels and save time on grinding and farming.
Our primary service allows you to upgrade your WoW characters to the desired level quickly. You can customize your boost by adding additional options or choosing specific presets.
We provide assistance with various types of quests in World of Warcraft. Whether it's completing quest chains, unlocking flying in any expansion, or finishing main story campaigns, we'll guide you through and help you earn rewards and achievements.
Unlock your desired Allied race in World of Warcraft and receive their unique mount and heritage armor. You can choose a bundle to unlock them all or create a custom order to unlock specific races.
Obtain the best gear and increase your item level. We offer sets from new raids, Mythic+, and PvP. Prepare yourself to conquer the toughest challenges in WoW.
We can farm various tokens, coins, glyphs, and points for you. Our professionals will acquire them quickly, saving you time and effort.
Level up your desired crafting or gathering professions for any expansion. Enjoy the benefits and bonuses that come with having top-level skill and recipes.
Our WoW character boosting services cover all aspects of personal progression. Whether you want to level up your main or alt heroes, upgrade your professions skill, create a new account, or have unique requirements, it's a perfect solution to get express help from Gamingcy. Prepare yourself for high-end content quickly, easily, and hassle-free!
Our reviews
9/28/2022
Professional team.
Service is reasonably priced. They're on and ready to go at the time you are given. The service that you pay for is done quickly and efficiently. Would use a...
10/18/2022
Amazing service
Amazing service! Superb communication and professionalism. Pilot completed the leveling service at an earlier date than expected. Highly recommend these guys!
5/7/2023
Great service
Great service, the customer support was incredible and the stream was amazing to watch. Really pleased with my purchase and will definitely use them again.
5/27/2023
Very good fast and reliable...
Very good fast and reliable. Will do again.
1/21/2023
They promised the weapon I paid for ...
They promised the weapon I paid for and got it done in no time!
11/4/2023
Excellent service
Excellent service.
10/20/2023
Super-fast professional and trustwor...
Super-fast professional and trustworthy 100 percent.
9/11/2023
100% recommend
Easy, cheap and efficient. No problems and boost went smoothly!
5/29/2023
Was a fast clean run. friendly fast ...
was very fast. no wipes. friendly group. friendly service. perfect webside
9/25/2023
Helpful And Professional
Customer support was very helpful, the player who helped did so fast. Was very happy how it all went, thank you
8/3/2023
They were very accommodating and wer...
They were very accommodating and were able to adjust raid times for me due to an event that came up at start of raid.
1/30/2023
I was skeptical of it at first but w...
I was skeptical of it at first but wow, it was done fast and efficiently, I'll keep this in mind for future use.
7/1/2023
They only asked me to die 2x...
They only asked me to die 2x, the rest of my time i died because of my own dumb self
10/17/2023
Everything went perfectly...
Everything went perfectly, customer service is excellent! I plan on going again this week
3/15/2023
Awesome service
Awesome staff. Fast and very professional. I will certanly use this service again!
4/12/2023
Easy to work with.
Easy to work with.
8/7/2023
Your pro experience right here...
Fast, reliable, professional. As a vanilla wow player, years have passed and I have now limited free time. Boosting, is the best to enjoy high level content whi...
4/29/2023
Gamingcy is a great service...
Gamingcy is a great service. Quick action. The Raid group is also great. Timely information and fair dealing.
9/2/2023
Grind to Shine
I recently had the opportunity to participate in a 1-hour World of Warcraft game coaching lesson, and it was an incredible experience. The coach was highly know...
5/11/2023
The communication was the best part...
The communication was the best part. The discord chat made me feel like I was in good hands through the entire process. I really appreciate them working with ...
4 strong reasons to buy wow character boost
Whatever service you choose from Gamingcy, whether it's a character boost in WoW or profession upgrading, you can expect a set of great features. Our 24/7 online customer support is always available to answer any questions you may have, providing prompt assistance. Our dedicated employees are committed to delivering your order as quickly as possible, minimizing any waiting time for your World of Warcraft boost. When it comes to scheduling, you have complete control. You can choose the perfect moment to receive the service, tailored to your convenience. We prioritize your privacy and security when it comes to obtaining a boosted character in WoW. Our staff strictly adheres to using only approved methods and tools, ensuring that all boosts are clean and in compliance with the game's rules. Additionally, our innovative Hide My Boost technology provides an extra layer of protection, safeguarding your WoW account from unwanted attention from Blizzard.
fast
We can start your order very fast: huge team of 2067 boosters is always here & ready. And the expert knowledge of all quest-lines allows us to get you to max level in no time!
safe
Exclusive hide-my-boost technology allows us to play your account, avoiding security blocks. It makes the boost up to 300% more secure!
convenient
Your boost will be done without interrupting your regular gaming sessions. Just set the schedule when our booster may play your account!
effective
Acquire new max-level characters, saving tons of your time! Discover completely new gameplay mechanics!
WoW Character Boost FAQ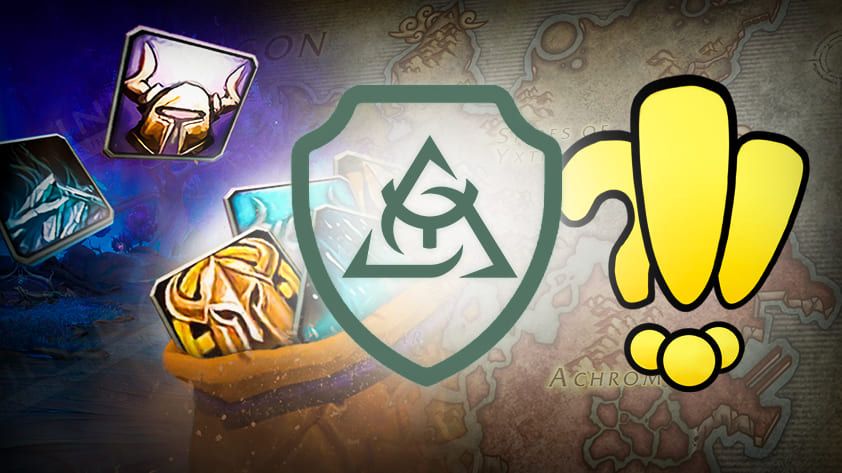 So we have figured out our services, now let's explore how the World of Warcraft character boost works exactly by answering the most popular questions that our customers ask us in live-chat and Discord.
Is the character boost process completely secure and confidential with your service?
Absolutely, our services prioritize security and confidentiality. We use premium VPN services to ensure secure connections, and our exclusive Hide-My-Boost software adds an extra layer of protection by concealing your IP address. Rest assured, we never resort to bots or exploits that could compromise your account.
Can I track the progress of my character boost while it's being done?
Certainly! We understand the importance of transparency, so our dedicated customer support team is available 24/7. They are always ready to assist you, providing regular updates, screenshots, and the current status of your order. You can rely on us to keep you informed every step of the way.
Are there any restrictions on which classes or races can be boosted with your service?
No, our team of professional gamers is highly skilled and experienced in playing every class and specialization. It means we can efficiently and swiftly handle any boost you wish to purchase, regardless of the character type. You can trust us to deliver exceptional results for your toon.
Can I still play my character while the boost is in progress?
Yes! We offer flexibility in scheduling to accommodate your gaming preferences. You can choose the specific times when our professional gamer will access your account to perform the boost. Alternatively, you can request them to log out to play your character whenever you want. We prioritize your convenience and enjoyment throughout the process.
How long does it typically take to complete the character boost in WoW Retail?
Our highly efficient team can provide you with a max-level character in an impressive timeframe of 3-4 hours. We understand the value of your time and strive to deliver swift and efficient results without compromising on quality.

5 simple steps to get your boost
When you find an option that fits your needs, all that is left to do is to buy character boost in WoW by Gamingcy! Follow these simple five steps and reach the heights of personal progression!
1. Select the desired boosts from the site. Confirm all the options, and configure them to meet your WoW needs. Check if everything is correct and proceed with buying.
2. A member of our staff will contact you to make sure nothing is wrong on our end. This is done via communication services such as Discord, E-mail, or Skype.
3. By the scheduled time we will contact you again to make sure everything is in order. We will also give your info on how to proceed.
4. Follow these instructions and receive your World of Warcraft boosts! Hope you know what to do with all the free time you got!
5. Don't forget to leave us a review and share your experience of our service. And in case you have some troubles — contact our quality control department. They will address your problem and give you the necessary solution.
shop
Choose the service you need and add it to the cart. If you have any questions - don't hesitate to ask our 24/7 support team
checkout
Follow the cart's instructions and pay securely with Paypal or with your Credit card!
process
Contact us in Discord, Skype, or Facebook messenger to confirm your order and start the service!
done
Once your service is completed, our manager will immediately inform you about it!
review
Your opinion matters! Share your experience with other customers and help us to improve!