WoW Paracausal Flakes Boost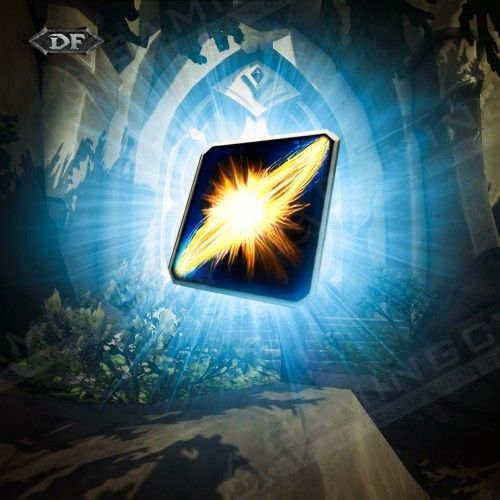 Boosting Schedule
Set the time when the booster may play your account with your manager. We can provide your whole carry while you're AFK without disturbing your usual gaming time!

24/7 support
Get a helpful human reply in ±15 seconds!

Hide My Boost
We've developed this unique software to protect you from bans and suspensions. It allows account sharing without flagging an account.

Secure Payments
You can pay securely with PayPal or your Credit Card via Stripe. All payments are covered with the customer protection system and money back guarantee!

Secure Web-site
SSL and HTTPS protocols are used for your 100% privacy & data safety
You can buy WoW Paracausal Flakes boost at our site in the Dragonflight expansion using real money.
This boosting service requires account sharing. Our seasoned gaming expert will securely access your account and diligently farm Time Rift mobs until the desired amount of currency is obtained on your behalf. However, your account's security is always our #1 priority: we use either a premium VPN connection or our exclusive Hide My Boost technology that makes the process safe.
By purchasing our Paracausal Flakes boosting in WoW, you can revel in the fast completion of this task, facilitated by a professional gamer who possesses unparalleled knowledge of how to grind any World of Warcraft currency efficiently.
WoW Paracausal Flakes Farming: How Does It Work?
Once you have paid for the Paracausal Flakes farming service, your manager will contact you via Discord, Skype, or email. We endeavor to establish contact within a mere 5-10 minutes after the transaction. Alternatively, you may initiate communication with us directly on Discord using our username: Gamingcy. During this interaction, all the necessary details concerning your WoW Paracausal Flakes farm will be discussed, including the starting time, a convenient playing schedule, and any other pertinent particulars. After that, you only have to chill while our expert gamer grinds this currency for you. When the job is done, our operator will inform you about it in Discord.
Opting to purchase WoW Paracausal Flakes with real money proves wise when you yearn for swift access to extraordinary rewards without enduring the arduous farming on your own or with a group of random players (pugs).
WoW Paracausal Flakes:
Rewards, Vendors, Farming methods
Paracausal Flakes is a new currency introduced in the Dragonflight update 10.1.5, and it can be accumulated by participating in Time Rifts within the Fractures of Time. These Paracausal Flakes are the keys to acquiring many cosmetic goodies, glorious mounts, and adorable pets from the vendors in Tyrhold Reservoir.
There's no Paracausal Flakes weekly cap. It opens up the opportunity of gathering a vast amount of them in record time to guarantee that all those alluring rewards are within your grasp. The best part? There are zero strings attached - no need to fret over reputations or other requirements to purchase rewards using Paracausal Flakes.
How can you get Paracausal Flakes? They are earned by participating in new activities called Time Rifts and the epic Dawn of the Infinite mega-dungeon. Immerse yourself in thrilling battles against enemies from various timelines and fulfill the objectives while the Time Rift event progresses. Nearly every 10.1 activity will bestow players with at least a bit of Paracausal Flakes. However, to claim all mounts, transmogrifications, and pets from the vendors, players must gather a staggering amount of these Flakes - we're talking figures over 100,000. So, gear up for an adventure that's as rewarding as it is exhilarating!
Paracausal Flakes vendors: the Time Rift vendors are at the Tyrhold Reservoir (Thaldraszus) location. You can buy new Trinkets, Mounts, Xmogs, and Pets from them.
Take a glance at the following list, outlining some of the most notable rewards obtainable through WoW Paracausal Flakes and prices.
ETA:
Average waiting time: 1 hour
Average Execution time: 500 Flakes per 1 hour
Rewards you will get:
The desired amount of Paracausal Flakes;
Time Rift completed;
All the rewards that you may receive during the boost will be yours.
Requirements + Important notes:
70 level

character in EU or US servers

Account sharing

(an experienced player will securely log into your account and do all the work for you)