WoW Raid Carry
WoW Raid Carry is a self-played service (you play your character) provided by one of Gamingcy's professional teams, where we help you kill various bosses and complete large-scale PvE instances, skipping the tedious wipes, tactics tryouts, and grindy preparations. At our site, you can buy premium runs with the best EU and US Top-30 guilds at affordable prices. World of Warcraft Raids carries will guide you through the hardest encounters and get new gear, mounts, and achievements.
Complete any WoW Raid with a group of PRO Gamers!
Online Schedule & Timers: book a slot, and get your carry tonight!
24/7 support: ask any questions & get replied in ± 15 seconds!
WoW Raid boosting is one of the key services in our range of in-game offerings. Each product in this category is carefully crafted with a deep understanding of game mechanics, ensuring players receive top-notch assistance. Our methods are not only 100% safe but also highly effective, explicitly designed to accelerate your in-game progress seamlessly. Embark on your unparalleled PvE adventure with confidence by purchasing our premium World of Warcraft raid boost tonight!
Popular WoW Raid Services
WoW Raids Carry:
Breathtaking Professional Runs!
Buy Raid carry in WoW by Gamingcy, and complete the most challenging battles with professional gamers. Get your hands on rare loot drops from World of Warcraft's toughest end-game content! You can use our expert teams to defeat any bosses in Normal and Heroic modes to throw yourself into the most hardcore and most rewarding Mythic Raids. We have express runs to such difficulties starting almost every hour for the EU and the US players. Or you can take a step further and go to the Mythic mode with one of our WoW Carry Raid teams from the very beginning: your skill and gear do not matter to us.
Gamingcy offers boosting services for any PvE instance, thanks to our roster of over 2,000 skilled boosters worldwide. Whether you want to farm legacy content from previous expansions or need fast help with the newest raid, we offer a flexible, convenient, and affordable solution.
WoW Raids Boost:
Skyrocket Your Progress!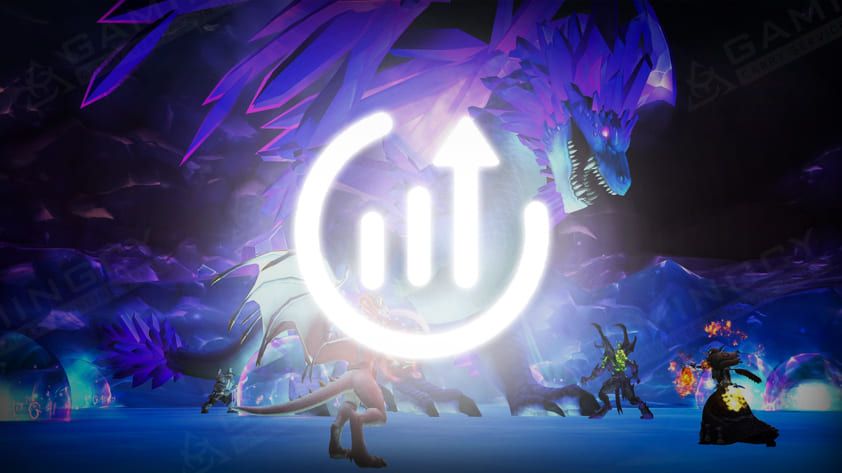 While designing our WoW Raid boosts, we strived to create a comprehensive solution for any gamer, from a casual player to a member of a hardcore PvE guild. You can improve your experience with self-play by bringing our high-exp players to help you handle the game's most complex challenges and enemies. State your goals, and our teams will run any raid with you as often as needed.
WoW Mythic raid carry is available for all PvE instances from previous expansions. And, of course, we have the broadest range of services for any new WoW raid (usually from the exact release date because our teams explore new content on PTR servers). Whichever assistance you need, you can expect the most immediate results with Gamingcy and our global community of PvE boosters. Compared to the competition, we have the most significant number of professional gamers (around 2000 expert players), so orders are started fast and completed fast.
RNG is an inherent game mechanic. Many customers buy Raid carry in WOW to get specific gear: it's like playing a lottery. You can win on the first try, or it may take ages to get what you want finally. But you can feel confident knowing you've got an expert team working for you, using every trick and mechanic they know to hedge the odds in your favor: stacking armor, using alt characters, trading items from geared toons, etc.
Our reviews
2/7/2023
The BEST wow service boots out there...
The experience from start to finish was outstanding! Everyone was so nice and timely! I would recommend this service (mythic+ run) to anyone! I would definitely...
12/1/2022
Great service and very fast...
Great service and very fast. They always let me know what was going on and got me everything I asked. I recommend this service to anyone that needs help. I will...
10/19/2023
From purchasing to completion...
From purchasing to completion, the experience was fast, smooth and the players where super respectful yet still fun. I will be doing more business and reccomend...
7/16/2023
Staff were patient and willing to he...
Staff were patient and willing to accommodate special requests.
9/4/2023
awesome service!!
awesome service!!! everything is very fast, clear and high quality!! thanks a lot! I will continue to use and recommend to others
8/5/2023
Fantastic service
Great service there team was unbelievable very quick and efficient go above and beyond will be using again
7/6/2023
Worth the money, time, and very frie...
So i've bought a few boosts from GamingCY and all of them were completed smoothly no issues, always stayed in contact with me answered every stupid thing that i...
4/7/2023
really fast and nice people :D...
really fast and nice people :D
6/15/2023
Amazing quality customer service and...
Amazing quality customer service and outcome
4/12/2023
Easy to work with.
Easy to work with.
10/21/2023
Leveled from 1600-1800 in 7 days....
Leveled from 1600-1800 in 7 days. Responsive communication through the process.
6/14/2023
Fast and effective.
Fast and effective. Very fine.
6/4/2023
Quick communication
Quick communication, Fast service. Quick games
6/19/2023
Boosters was very quick and helpful...
Boosters was very quick and helpful
4/19/2023
Wonderful customer service...
Wonderful customer service, constantly stayed in touch with me and let me know what was happening. Very fast and efficient work, happy with the results and wil...
10/29/2023
Second time and super happy again!...
This is the second time I have used gamingcy's service and I am once again completely impressed. I actually only wanted achievements, but then the extremely nic...
9/8/2023
Fast efficient service
Fast, efficient service, great teams to get your order done on time. Highly recommend.
5/27/2023
Very good fast and reliable...
Very good fast and reliable. Will do again.
7/31/2023
Got to say I was a little worried as...
Got to say I was a little worried as I have never used an online service before but decided to go for it..... Need not of worried as its totally legit and super...
1/21/2023
They promised the weapon I paid for ...
They promised the weapon I paid for and got it done in no time!
4 Reasons to buy WoW Raid Carry now
All World of Warcraft Raid carry services at our site are provided by time-tested expert gamers.
We love our job and go above and beyond to provide you premium quality at affordable prices.
Any WoW Raid run you're buying will be fast, secure, and effective due to unique, authentic features we have developed:
Online boosts schedule
Exclusive Hide-my-boost technology
Get Me A Hot Slot button
Fast
Check the raids online schedule and timers to start your boost right away!
Up to 600% more loot
Add loot traders of your Armor type into the run to gear up your characters even faster!
Easy
Your skill and gear don't matter with us! Feel yourself a member of a professional guild run. Enjoy fun & smooth raiding!
Affordable
Do not overpay for game services! Flexible options allow you to customize your raid carry depending on your needs and preferences.
The best WoW Raid Service:
What makes our products your #1 choice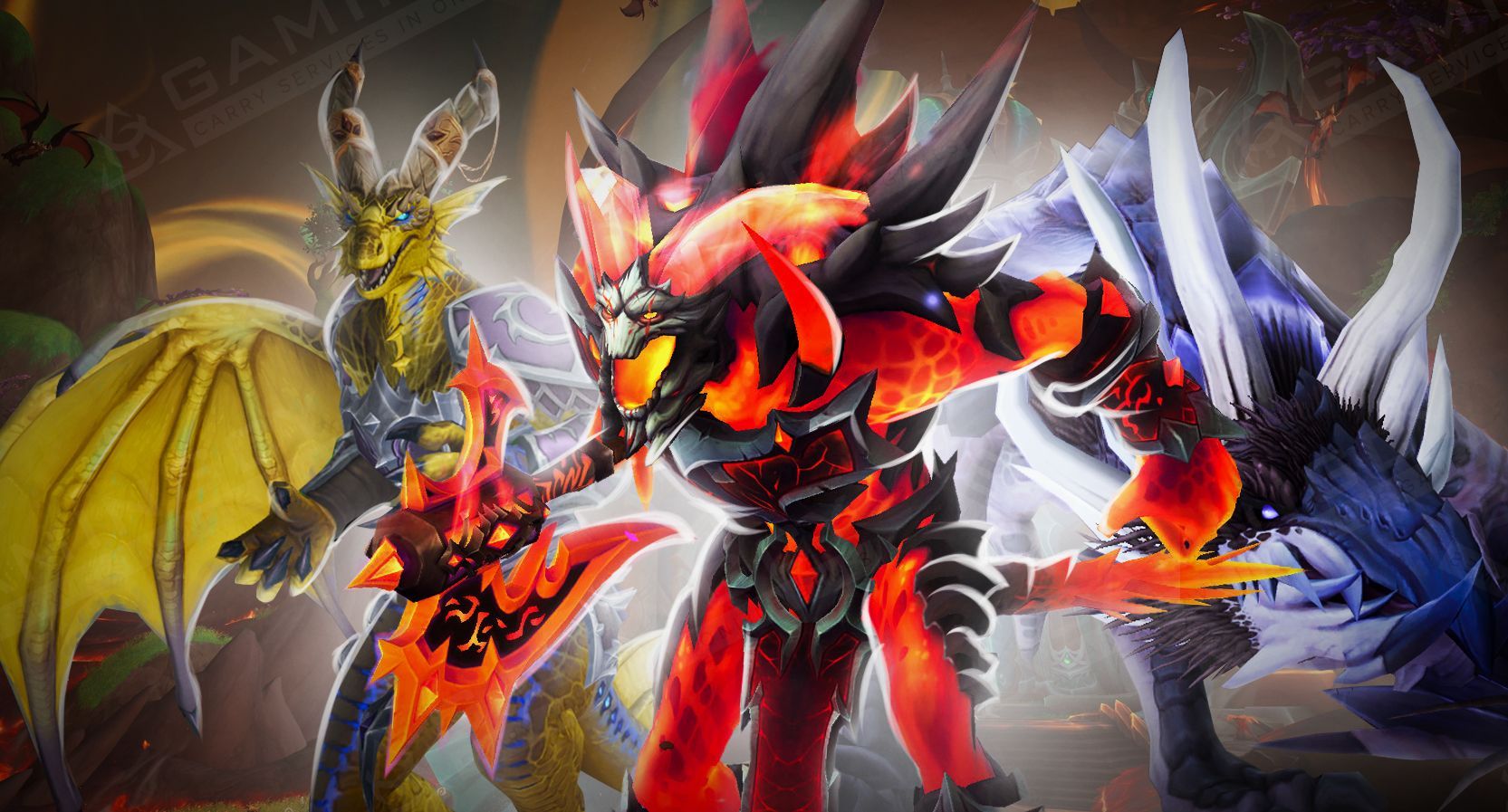 A good WoW PvE carry, like the one at Gamingcy, implies a professional team that has run through a particular instance and defeated its bosses hundreds, if not thousands, of times. One of the reasons why our carries are truly epic is that our boosters run raids regularly, following Gamingcy's online raid schedule. You can quickly book a slot right on our website.
With our professional Mythic-experienced teams, you'll also have access to a deep understanding that our expert gamers can share during the order execution. Paying real money for a PvE boost in WoW is an affordable way to improve your efficiency and make your life easier. At the same time, your satisfaction with the game will increase because you won't have to suffer from the picky LFG leaders, wipe with LFR pugs, or lose rolls against annoying loot competitors. Here are a few benefits you'll receive with your boosting service purchase.
The Fastest Boost Delivery
Whenever you need a WoW Raid carry service, with Gamingcy, you can find a run that starts shortly after buying. As soon as you make a purchase, your request is immediately sent to a proper team with a slot in their sellrun, so orders are started quickly. And any World of Warcraft PvE boosting is swiftly finished, too: all our teams are perfectly geared and experienced. It's a full-time job for these guys, and they do it more than appropriately. You can find hundreds of verified reviews proving this statement at Trustpilot.com!
Сhoose when you want your order delivered, and our team will provide it right on time. Gamingcy's WoW Raid boosts save you tons of time because our boosters always start on time and get the job done!
When you use Gamingcy to find a PvE team, you can expect your boosters to know the mechanics for any boss meticulously. Our raid boosters are members of the most powerful guilds, so they've completed most bosses on Mythic difficulty among the first teams in the world. You can buy WoW Mythic Raid boost at our site even for the newest content: get the most precious gear and achievements with reliable teammates.
You will surely enjoy playing together with our teams. All the gamers providing World of Warcraft raid boost are time-tested and skilled.
PvE boost in WoW that costs cheap
Thanks to the globally competitive environment of Gamingcy's WoW PvE-boosting community, you can expect the best prices in the US and EU for our services. We always strive to make them affordable for any player. From our point of view, carries should not be expensive; it's only a game, after all.
All kinds of WoW Raid runs for sale
If you have ever tried to join a raid in WoW, you know how difficult it can be to get all the right people together at the right time. Even the most powerful, organized guilds with Discord servers for communication can run into trouble.
MMO RPGs gameplay is all about socializing, and we do understand that. When buying our cheap WoW raid carry services, you can get used to playing with a particular team. Situations like this regularly happen. In this case, you can inform your manager about your group preferences, and we'll put you into that team's runs whenever you purchase a boost. Feel yourself a part of a professional Mythic raiders team!
Whether you need some quick and smooth WoW PvE Boosts or you're looking for a particular armor type comp to get more loot from a single raid run, Gamingcy will cover any of your in-game needs.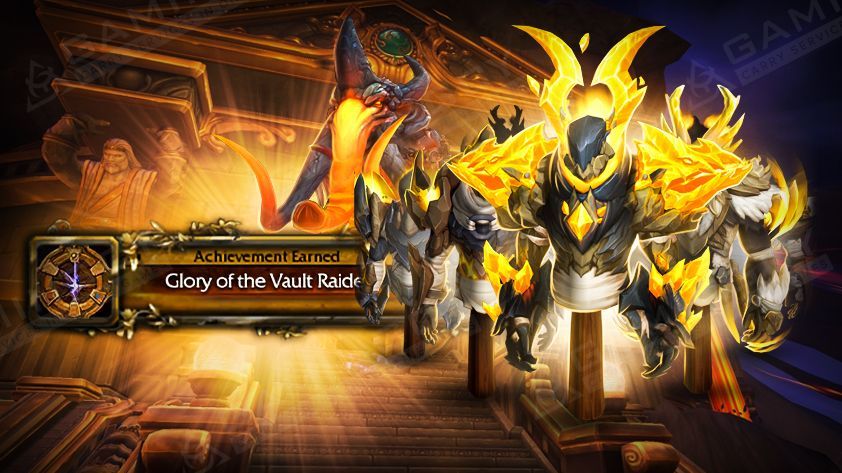 At Gamingcy, you can always get your Raid carries provided with self-play, like any other PvE boost. This option is excellent for making your first experience with each boss and instance. The time you spend with us will be hassle-free and enjoyable because there is no risk of failure during the carry. You always receive what you pay for (or even more) with a 100% guarantee!
In addition, you can watch our pro gamers in action with self-play and learn by example. Participate in fast and easy self-played WoW Raid runs for pure game fun, and defeat the most challenging bosses hassle-free with our professional teams. Combine useful with pleasant. Raise your skill, and get tons of loot!
Moreover, at Gamingcy, you can buy raid boost in WoW with loot trading. It implies that our geared-up characters of your armor type will pass you all the drops they receive. Just set the number of loot traders that fits your needs and budget, and you will get all the rewards collected during the sellrun.
How to join a raid in World of Warcraft if you don't have BIS gear and your guild? In this case, you will need a large group of friends, being free from their real life and in-game duties, you can play with for a few hours. Or you can queue in the LFG and get matched with random people. Undoubtedly, the look-for-group system has dramatically evolved, and finding a pug run has become more accessible. However, even if you manage to join this type of party (it may be somewhat complicated since pug RLs are generally very picky), you can never be sure they'll even defeat all bosses. In addition, you can never know when the run will begin or how long it will take, and often, you'll compete with other pugs for the loot.
Since Gamingcy has an online raids schedule, you don't need to wait for your friends or guildmates to be available. We also made our timetable very extensive; that's why runs start almost every hour for you to hop. Moreover, you'll have an opportunity to add loot traders to the carry according to the needs of your class and spec. You can also use the "Find me a hot slot" button for our manager to find a raid run according to your requirements in a few minutes. You can get a professional WoW PvE boosting team with us anytime, night and day. These guys will help you get the desired loot and up to Mythic raid progress with absolute certainty.
You can choose different payment options when buying WoW Raid runs from Gamingcy. You can pay for boosts with PayPal and credit/debit cards. Most, if not all, major credit cards are accepted, including Paypal, Crypto, Visa, and Mastercard.
Exclusive Boosting Methods
At Gamingcy, we are using the most advanced technologies, including our own "Hide-My-Boost" system, to make your World of Warcraft Raid carry effective and up to 300% more secure at the same time!
FAQ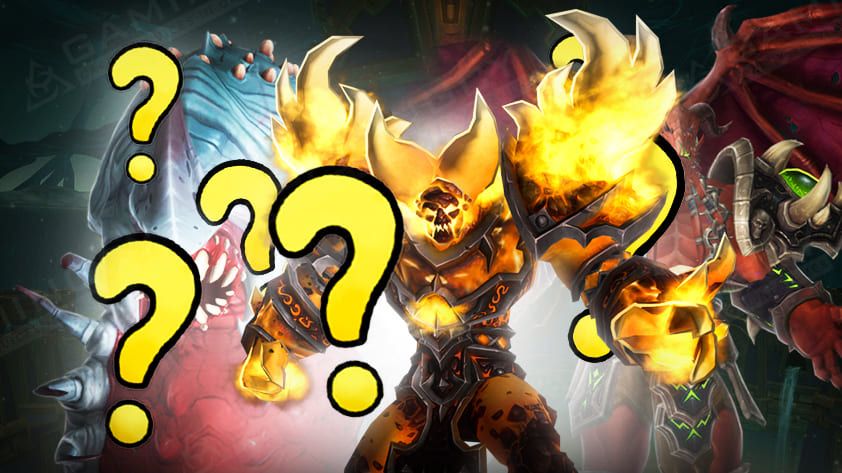 What are WoW Raid Carries, and how do they work?
World of Warcraft (WoW) Raid Carries is a range of services where our teams of experienced players help you complete large-scale PvE instances. You can either play alongside us (self-play) or have one of our experts play on your behalf (pilot).
Are there any requirements for my character?
Your character should be at the appropriate level to enter the instance and have a basic gear ilvl (usually, the starting PvE tier is more than enough). We'll inform you of any specific requirements before starting.
Can I choose the Raid difficulty, such as Normal, Heroic, or Mythic?
Yes, you can buy runs of any difficulty at our site, from Normal to Mythic.
What happens if your PvE team does not complete the service?
We offer a completion guarantee. If the unlikely event of an incomplete run occurs, we will reschedule at no additional cost. Customer satisfaction is our top priority. We also have a money-back guarantee.
How do you ensure the safety and privacy of my account during a Raid boost?
We use VPNs to match your location and follow strict security protocols to protect your privacy and account security if you opt for a piloted PvE boosting.
In case of a WoW raid carry, the run will be done with self-play: it is 100% safe and allows you to enjoy the gameplay playing your character.
How is loot distributed among raid participants?
You'll keep any rewards that drop for you via Group loot; however, our boosters will be saved. In case of an Armor Tier Priority or Full priority runs, our players will have a fresh weekly ID and pass on all tradeable loot your character can use.
Is it possible to request Raid boosting for older, legacy content?
Yes, we have offers for both current and legacy (old) PvE raids. We're big fans of mounts and transmogs, and we perfectly understand the desire to make your character look epic. At the same time, we know how grindy it may be to farm legacy tiers and other collectibles, and we will be happy to help you with that!
How long does a typical WoW Raid run take from start to finish?
Usually, it takes 1 to 3 hours to make a full clear, depending on the number of bosses in this or another instance and its difficulty (Mythic takes more time than a Normal or Heroic).
Are there specific times when Raid Carries are available, or can they be scheduled at my convenience?
We have an online schedule (you can book your run right at the site) and will work to accommodate your availability if necessary.
Is voice communication required during the boost, or is in-game text chat sufficient?
Voice chat is not required. In-game text chat is typically sufficient, and we will provide all necessary instructions there.
Can I request a specific boss kill, or is it only full raid completions that are offered?
We offer both partial and full raid runs. The situation when you need a particular item that drops from a specific encounter is widespread. We strive to make our services convenient and budget-friendly for you.
Do you provide carries for the latest raid content, and how soon after release?
We start offering services for new World of Warcraft raids as soon as we have them mastered, which is typically right after release. Our PvE guilds always explore new content on beta and PTR, allowing us to start selling boosts from the very opening.
How are Raid Carries priced, and what forms of payment do you accept?
Pricing varies based on raid difficulty and length. We accept various payment methods, including credit cards (Visa/MasterCard) and crypto.
How can I provide feedback or a review after my Raid run?
We welcome feedback via Trustpilot, where we have a 5/5 star rating. Customer reviews are highly appreciated.
5 Simple steps to get your WoW Raid boost
Experience top-tier service and excellence with Gamingcy, where professionalism meets quality:
Benefit from our expertise, honed since 2014, with a track record of over 200,000 successfully fulfilled orders.
Enjoy convenient scheduling with our event timers and the exclusive "Get me a hot slot!" feature for timely boosts.
Our extensive team of 2,067+ seasoned boosters ensures quick commencement and completion of your orders, setting us apart in speed and efficiency.
Receive rapid assistance any time, with our 24/7 human support team responding in approximately 15 seconds.
Give us a try and see why so many become loyal customers!
shop
Choose the service you need and add it to the cart. If you have any questions - don't hesitate to ask our 24/7 support team
checkout
Follow the cart's instructions and pay securely with Paypal or with your Credit card!
process
Contact us in Discord, Skype, or Facebook messenger to confirm your order and start the service!
done
Once your service is completed, our manager will immediately inform you about it!
review
Your opinion matters! Share your experience with other customers and help us to improve!