Nasz'uro, the Unbound Legacy Boost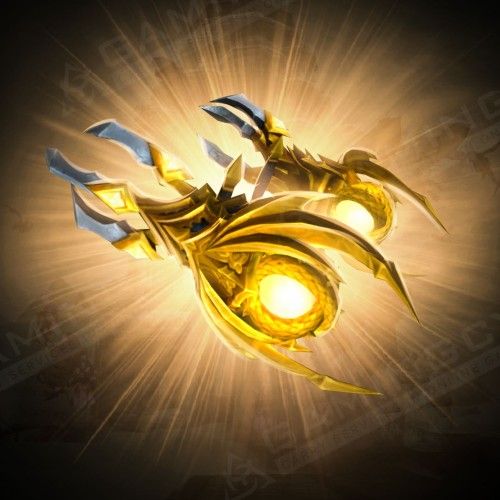 Boosting Schedule
Set the time when the booster may play your account with your manager. We can provide your whole carry while you're AFK without disturbing your usual gaming time!

Hide My Boost
We've developed this unique software to protect you from bans and suspensions. It allows account sharing without flagging an account.

Secure Payments
You can pay securely with PayPal or your Credit Card via Stripe. All payments are covered with the customer protection system and money back guarantee!

Secure Web-site
SSL and HTTPS protocols are used for your 100% privacy & data safety

Enlarge your collections!
An extensive list of unique & rare transmogs makes your gameplay brighter and your whole account more precious!
You can buy WoW Nasz'uro boost at our site in the Dragonflight expansion using real money at this page. Our team of exceptionally skilled gamers, boasting extensive expertise, conducts all our carries manually. Our experienced players will farm the final boss of the Aberrus raid until you get the item to start the quest chain.
Nasz'uro, the Unbound Legacy is a sought-after item for Evoker players due to its exclusivity, powerful stats, and unique legendary effect, which enhances the Evoker's gameplay and provides a region-wide benefit.
Nasz'uro Boost: How does it work?
Once you purchase the Nasz'uro boosting, our operator will contact you through Skype/Discord/Email, usually within 5-10 minutes. Alternatively, reach out to us 24/7 via Gamingcy on Discord. You'll arrange all carry-related aspects during your conversation: start time, appropriate playing schedule, and other particulars. Our support agent will keep you up to date throughout the Nasz'uro farming progression and promptly inform you via your preferred messenger when the order is finished. Say goodbye to endless WoW gear grinding – buy in a professional boost and let Gamingcy tackle the grind!
How to get the Nasz'uro?
To acquire Nasz'uro, the Unbound Legacy, players need to embark on a questline that involves multiple steps. The questline begins with the drop of a Cracked Titan Gem, which can be obtained by defeating Scalecommander Sarkareth in the Aberrus raid. The drop chance for the gem is higher in higher difficulty levels of the raid, although the exact percentages are unknown.
Once you have obtained the Cracked Titan Gem, it triggers the quest called "Neltharion's Legacy", which leads you to Valdrakken to meet with Nozdormu. The subsequent steps of the questline involve recovering memories, completing group content, interacting with crafters, and gathering materials necessary for crafting the weapon. After obtaining all the necessary components and completing the questline, you will have Nasz'uro, the Unbound Legacy unlocked.
Why is the Nasz'uro worth buying?
It is an exclusive weapon available only to Dracthyr Evokers, providing them with a powerful tool to enhance their gameplay. This Fist Weapon has an item level of 457 and boasts impressive stats.
One of the unique features of Nasz'uro is its legendary effect. When Evokers cast Empower spells, it activates the Order magic within the weapon, releasing a sphere of Order that seeks a powerful ally and increases their primary stat by 500 and Speed by 600 for 10 seconds. This effect significantly enhances the Evoker's capabilities and provides a strategic advantage in battles.
Additionally, the completion of Nasz'uro questline also has a region-wide benefit. As the first player in the region completes their Nasz'uro, it unlocks the Mote of Nasz'uro, a companion battle pet, for all other players. This companion pet serves as a bonus reward and adds to the desirability of obtaining the legendary weapon.
ETA:
Average starting time: 1-3 hours
Average Execution time: 1-4 weeks
Rewards you will get:
Options available:
Requirements + Important notes:
70 level

character in EU or US servers

Account sharing

(an experienced player will securely log into your account and do all the work for you)

Evoker

class.