Custom Mythic Keystone Boost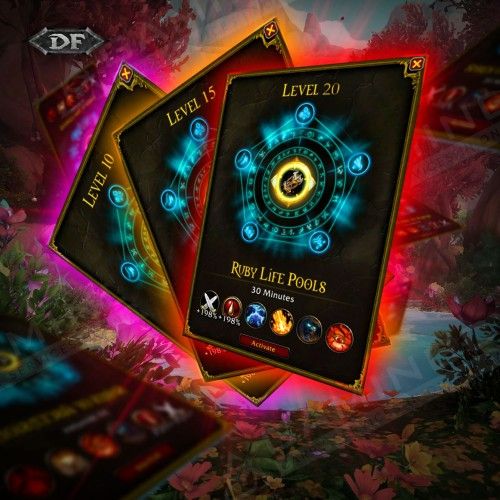 Find me a hot slot!
Didn't find a sultable M+ slot in the schedule? Not a problem. Click this button, and we shall find you a convenient Mythic+ run in 3 minutes!

Best-seller
Your easy & right choice: these services are on a high demand for a reason!

Real time M+ timers
Hurry to join the next starting Mythic+ run. Check timers!

Mythic+ Schedule
Big list of available Mythic+ slots. Pick the most convenient Mythic+ time!

Secure Payments
You can pay securely with PayPal or your Credit Card via Stripe. All payments are covered with the customer protection system and money back guarantee!
By purchasing this service, you can get a customizable Mythic Keystone Boost at the difficulty level of your choice. Our team comprises seasoned professionals from the most elite World of Warcraft Dragonflight PvE guilds and statics, ensuring top-notch quality for all carry services, regardless of the M+ level.
Our boosting cover retail servers in both the US and EU, and we extend this support to both major in-game factions: Horde and Alliance.
Will you provide a Mythic Key?
Absolutely, at Gamingcy, convenience is one of our top priorities. For most of our Mythic+ Keystone boosts, we use our own keystones. It ensures you don't have to worry about obtaining it by yourself. Our team maintains a variety of dungeon keys for the most commonly run WoW Mythic+ levels, providing you with a smooth and hassle-free experience right from the start. Just select your preferred instance and difficulty, and we'll take care of the rest!
Can You Do a Run on My M+ Keystone?
Of course! If you already have a WoW Mythic Keystone and wish to use it for the run, we're happy to accommodate that. Simply inform your designated manager that you have your own keystone, and we'll organize a run tailored explicitly to that key. Our skilled teams are proficient across all dungeons and affix combinations, so you can rest assured that your key is in capable hands. This option allows you to maximize the value of your existing ks while enjoying the top-notch carry service we're known for.
At Gamingcy, we pride ourselves on efficiency and quick turnaround times. Thanks to our extensive network of expert Dragonflight teams, we can initiate Mythic+ Keystone runs promptly. The average waiting time for most customers is 10-20 minutes from when your order is confirmed. Our streamlined process ensures you can dive into the action as quickly as possible, offering you a seamless and speedy WoW Mythic Keys boosting experience you won't find elsewhere.
What is a Mythic Keystone?
In World of Warcraft Dragonflight, a Mythic Keystone is an item that grants access to increasingly challenging versions of 5-person instances, which are called M+ dungeons. These items are used to upgrade the difficulty level of dungeons and provide a way to earn better rewards. The Keystone system keeps 5-ppl content relevant and demanding for end-game players, offering escalating challenge levels and loot. It's a feature designed to maintain the end-game landscape continually engaging, offering escalating challenges that adapt as players hone their skills.
WoW Mythic Keystones are usually obtained as a reward for completing a regular M+0 dungeon or a lower-level MM+.
How do Mythic Keystones Work?
Acquiring a Keystone:

First, you'll need to get a World of Warcraft Mythic Keystone. These can be obtained by completing a standard Mythic-level dungeon or from a weekly chest that offers rewards based on your previous week's activities.

Keystone Properties:

Each Mythic Key will be linked to a specific dungeon and will have a level. The lvl indicates the difficulty of the Mythic+ dungeon. The higher the level, the more challenging the run will be.

Starting a Dungeon:

To begin an M+, a player inserts their WoW Mythic Keystone into a pedestal near the entrance of the designated dungeon. It will open up the MM+ version of the instance, scaling its difficulty according to the level of the key.

Timer:

Upon activation, players are given a set amount of time to complete the World of Warcraft dungeon. Finishing before the timer runs out can upgrade the keystone to a higher level, and failing to meet the timer will downgrade it.

Rewards:

The higher is the key level, the better the loot you can earn upon completing the dungeon. Drops are usually given at the end of the run and through a weekly chest based on the highest level of the dungeon you completed that week.

Keystone Depletion:

If you do not complete the dungeon in the allocated time, the key is considered 'depleted.' You can still run a depleted dungeon to try to 'recharge' the keystone, but rewards will be reduced until it's recharged.
ETA:
Average waiting time: check the schedule.
If the schedule is empty or the system can't find any slots matching your preferences - the Get me a hot slot button will appear. Click this button, and our manager will find you a convenient Mythic+ run in 3 minutes!
Average Execution time: 15-60 minutes per dungeon
Rewards & Options description:
Key

Random (express) Dungeon ETA

Specific Dungeon ETA:

End-dungeon rewards

Great vault chest reward

+15
Check the schedule

15-60 minutes

(for 0-2 loot traders)
424 ilvl
437 ilvl
+16
Check the schedule

15-60 minutes

(for 0-2 loot traders)
424 ilvl
441 ilvl
+17
Check the schedule

15-60 minutes

(for 0-2 loot traders)
428 ilvl
441 ilvl
+18
Check the schedule

15-60 minutes

(for 0-2 loot traders)
428 ilvl
444 ilvl
+19
Check the schedule

15-60 minutes

(for 0-2 loot traders)
431 ilvl
444 ilvl
+20-24
Check the schedule

15-60 minutes

(for 0-2 loot traders)
431 ilvl
447 ilvl
Guaranteed 437- 447

ilvl from your Great Vault weekly chest
Chance to get a reward from the

end-dungeon chest

(boosters are also

sharing their rewards

when it's possible)
Options available:
Pick the dungeon you need for the most desired items.
Or complete an express random dungeon with our professional teams!
Depending on this option, there will be either 0-1 items in the end-dungeon chest (no-timer option).
Or 0-2 items in the end-dungeon chest (in-timer option).
Take advantage of the package deal mechanics, and save up to 20%!
You will also get an opportunity to choose from 2 items (in case of 4x dungeons completion) or 3 items (8x dungeons) from your Great vault chest!
You can add up to 2 loot traders of your armor type into the run.
Our players will give you all the items they receive during the Mythic + carry*
Requirements + Important notes:
70 level character

in EU or US server
Consider that the

dungeon rewards do not depend on the keystone owner

!
*You should accept that

sometimes

boosters can not trade certain items due to

game mechanics restrictions

.