Aberrus Boost


Explore top-tier WoW Aberrus boost at Gamingcy. Complete this new Dragonflight raid alongside our elite PvE guilds: defeat all nine bosses in any mode fast and hassle-free. Buy Aberrus, the Shadowed Crucible runs at our site, and acquire sought-after powerful gear and weapons, skipping the tedious LFG wipes and delays. Book your slot in our online schedule module now, and get your swift raid service tonight!

Online Schedule. Book your raid slot & get your cheap Aberrus carry tonight!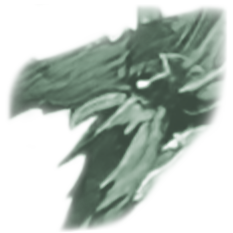 New Powerful ATSC Gear (up to 441 ilvl)
Prestigious Raid Achievements, Mounts, Armor Tier Sets
Experience fast and smooth runs with our premium Aberrus raid carry in the enthralling World of Warcraft: Dragonflight! Engage in epic fights, acquire all the latest potent gear, and defeat the most challenging bosses alongside our seasoned professionals. All this and much more awaits when you buy our top-quality WoW ATSC Raid runs designed to exceed your expectations!
WoW Aberrus Boosting:
Everything you need to know
WoW Aberrus Boost is the easiest and fastest way to receive all the new powerful Dragonflight Season 2 loot, achievements, mounts, titles, and other rewards. Read this short article to find out what services you can expect in this products category.
New World of Warcraft patches bring new challenges and breathtaking content to explore. Aberrus, The Shadowed Crucible high-end raid provides new bosses to fight and awesome rewards to obtain. Being a secret laboratory of the dragon Neltharion, this new PvE instance is full of his dangerous experiments. It's the location where we will all see the long-awaited continuation of the Dragonflight storyline, watch new cinematics, and, of course, take part in unforgettable PvE battles.
No less significant is the new powerful loot waiting to be obtained. Fight your way through daunting encounters, defeat the bosses, and claim your epic drops, armor, weapons, and other rewards in the WoW ATSC raid. There are also numerous class tier sets that bring unique set bonuses and new challenges for transmogrification enthusiasts.
However, to fully enjoy this long-awaited content, you need a capable team ready to tackle all the hardcore encounters. Such players can be hard to find, but that's where Gamingcy's carry comes in! With our professional boosting services, you can buy the assistance of the best professional PvE guilds to secure any specific raid boss kill or get an entire Aberrus, the Shadowed Crucible loot run.
Aberrus, the Shadowed Crucible bosses list:
Kazzara, the Hellforged
The Amalgamation Chamber
The Forgotten Experiments
Assault of the Zaqali
Rashok, the Elder
The Vigilant Steward, Zskarn
Magmorax
Echo of Neltharion
Scalecommander Sarkareth
Fight one of these bosses or defeat them all! It is easily possible thanks to Gamingcy and our WoW ATSC boost. With the help of our PRO gamers, you will skip the routine of the LFG negotiations with picky RLs, endless waiting for an LFR run, and constant wipes with awkward pugs.
Aberrus the Shadowed Crucible Сarry:
How does it work?
Now that you're familiar with our WoW Aberrus carry, let's delve further into the specifics of our boost offerings. As with any other service at Gamingcy, when it comes to WoW ATSC raid runs, we cater to all kinds of customers' needs and preferences.
Firstly, we offer a complete clear of this new Dragonflight Season 2 raid at any difficulty level: NM, HC, or Mythic. This kind of boost ensures a kill of every Aberrus, the Shadowed Crucible boss, and an opportunity to upgrade your character with new high-item-level raiding gear.
If you prefer a partial run over a full one, we can also accommodate that. Our flexible plans and options allow you to purchase only the Aberrus, the Shadowed Crucible encounters you wish to complete. It is advantageous when targeting specific loot: the price for defeating single bosses is much lower than the full 9/9 ATSC raid boost.
Gamingcy also offers advantageous bundles if you want to preserve your time and money. These deals are meant to be cheaper than the standard offers because they are tailored with the buy more, save more logic.
For achievement hunters, we also provide professionally tailored boosts. These services enable you to acquire exclusive Aberrus, the Shadowed Crucible mounts, dragon-riding embodiments, titles, or prestigious achievements. Our carries are perfect for collectors and completionists alike.
Additionally, we offer complete gearing plans for the Shadowed Crucible raid, catering to those who seek top-tier loot, such as armor and weapons for their characters, and want a guaranteed result for the paid money. By ordering this carry, you'll secure a spot in our expert WoW group and make as many runs as needed to obtain the complete gear set for your class.
As you can see, Gamingcy has you covered in all aspects. Our professional guilds can deliver anything that you may need: from weekly ATSC clears to super-hardcore achievement farming. All you need to do is to book a slot and purchase one of our Aberrus loot runs.
Our reviews
10/3/2022
Super awesome customer experience...
Super awesome customer experience, working hand in hand while my order was processed and delivered.. Makes me really trust this company and this way of delivery...
10/13/2022
Very quick and amazing service...
Very quick and amazing service. Very friendly support and professional.
11/14/2022
A+ service
A+ service, would highly recommend
9/4/2023
awesome service!!
awesome service!!! everything is very fast, clear and high quality!! thanks a lot! I will continue to use and recommend to others
1/5/2023
PERFECT BOOST SERVICE
Very good service. I always was up to date about the progress via discord. Will definetly 100% book other services again. Great job, thank you very much for you...
8/1/2023
Highly Recommanded
Was a little hesitant at first, but after sitting for 4 days in M+ ques looking for may last Dungeon Portal run, I decided to give this service a go. Not disa...
9/2/2022
Amazing
Done in 20 mins. I waited ages before deciding to do this, worrying about security. Wish I had done it sooner. Brilliant service
7/28/2022
Thank you very much
Thank you very much! :) Everything was fine!
10/14/2022
Great experience
Great experience. Fast and easy.
8/19/2022
Good service
Smooth run, no issues. For someone who doesn't raid and wants specific items for pushing mythic plus, very worth.
12/1/2022
Great service and very fast...
Great service and very fast. They always let me know what was going on and got me everything I asked. I recommend this service to anyone that needs help. I will...
7/1/2023
Awesome service
Awesome service, within 3 days got to 1800 3v3. Highly recommend these guys and they know what they are doing. You can trust them 100% and also the whole arena ...
10/22/2022
Great boosting experience...
My boost service was fast and went very smooth. The whole process was easy and straight forward.
11/20/2022
Great and fast service
Great and fast service. The booster was trustworthy and professional.
8/27/2023
Amazing service
Amazing service, so quick and so easy. Just what I needed to get me to the next step! Thank you so much to the team
7/30/2022
Very good Services!
Very professional and organized. In a timely manner.
1/30/2023
Fast
Fast, polite & very helpful.
12/1/2022
Very quick Service
Very quick Service i buy and After 5 min First Write via discord And Prozess Time very quik and friendly Support best Service for boost on Same đây without Lo...
8/19/2022
Great Run
Very friendly staff. Kept me informed the whole process and got the job done quick!
3/24/2023
Great Work
Very thorough with the work they did. They stayed on top of it to make sure it got done at a convenient time for me.
Four Strong Reasons to buy Aberrus boost
Gamingcy's Aberrus boosts include everything for customers' comfort, anonymity, and security. Our ATSC raid carries are always fast and on time. Orders are delivered when and how you want because of the advanced online booking system and flexible product options. All the rewards and loot you get are 100% legit: we never use any third-party tools or exploits. No matter where you are and what ATSC raid services you choose, get premium quality carry with Gamingcy. Buy Aberrus loot run now, and enjoy a smooth, hassle-free experience!
Fast
Check the raids online schedule and timers to start your raid run right away!
Up to 600% more loot
Add up to 15x loot traders to gear up your characters ASAP. Get 8+ items (415-441 ilvl) with a guarantee from a single run!
Easy
Your skill and gear don't matter with us! Feel yourself a member of a professional guild run. Enjoy fun & smooth raiding!
Affordable
Do not overpay for game services! Flexible options allow you to customize your raid boost depending on your needs and preferences.
Aberrus Raid carries:
Expert-approved tips for effective gaming
Navigating through numerous WoW ATSC boosting options can be overwhelming, so we've put together some expert-approved pointers to help you make the right choices and skyrocket your gaming experience.
First and foremost, I suppose that the best way to explore and advance in any World of Warcraft content is by doing it with highly-engaged experienced gamers. It's not even about the loot: it's the team spirit and welcoming atmosphere in your guild's Discord during the runs that makes you pay for the subscription again and again. In other words, it's all about emotions. And our boost can give all that: there's no more need to curry favor with your GM or try to make some bargain with LFG RLs who are super-picky nowadays. Group Loot runs on any difficulty level you can see in this category, is an excellent choice. They will allow you to quickly clear the WoW ATSC raid, familiarize yourself with the Aberrus, the Shadowed Crucible bosses, and get a chance to acquire new powerful loot and gear. If you do such cheap runs every week, you will soon discover yourself being an ultimate over geared PvE gamer. The raid difficulty doesn't matter with us: we guarantee a smooth experience during the boost in any mode.
The situation when you can't acquire some specific equipment slot is widespread: the desired item never drops, or competitors win the rolls. And we've got you covered! You will discover multiple solutions to this problem at our site: from ATSC carry with loot traders to all-inclusive Dragonflight raid gearing services. Our carry will also allow you to skip the hassle of dealing with incompetent random players.
WoW Dragonflight completionists can opt for our Aberrus Glory runs: there, you will get 100+ achievement points, raid mount, and a chance to unlock new raid weapons, and armor. To make your Battle.net account more valuable, look more closely at our offers in this category. Titles, dragon-riding customizations, and a plethora of loot from powerful bosses await. At Gamingcy, we work with experienced top-equipped teams who can efficiently deliver these sought-after goodies.
Finding a suitable raid group or guild can be challenging for some players due to language barriers, time zone differences, or a lack of connections within the gaming community. We're providing dozens of professional runs daily. Our Aberrus, the Shadowed Crucible carry, offers a reliable alternative for accessing endgame activities without needing an established social network and provides you with the best loot and gear sets from raid bosses. Say goodbye to dealing with randoms and losing rolls on loot. Quickly obtain your complete class set with the help of our ATSC boost services. Experience fast, cheap, and hassle-free PvE progress exclusively at Gamingcy.
Unlock the full potential of the new content: buy ATSC raid runs now, and get your boosting tonight. Turbo-charge your WoW gameplay and make the most of Dragonflight Season 2 with our professional teammates!
Five Simple Steps to get your ATSC boost
The five steps to get your Aberrus boosting in US (North America, Latin America, Oceania servers) and EU regions are very easy to follow.
1. Select desired WoW ATSC Raid boosts from our online shop. Check all the details and options, and proceed with payment.
2. Our manager will contact you using communication services, such as Discord, E-mail, or Skype. This is done to check if the received information about carry is correct on our side.
3. Be online or be sure we can contact you by the scheduled time. You will receive all the necessary information regarding your Aberrus, The Shadowed Crucible boost.
4. Follow the received info and get your WoW ATSC boost! You can relax and enjoy our premium services. The professionals will care for the rest.
5. Was everything to your liking? Leave us a review. This can help many others to learn where to get the best WoW Dragonflight boost services. And our Quality Control department is always ready to hear your complaints and suggestions, as well as provide compensation if necessary.
shop
Choose the service you need and add it to the cart. If you have any questions - don't hesitate to ask our 24/7 support team
checkout
Follow the cart's instructions and pay securely with Paypal or with your Credit card!
process
Contact us in Discord, Skype, or Facebook messenger to confirm your order and start the service!
done
Once your service is completed, our manager will immediately inform you about it!
review
Your opinion matters! Share your experience with other customers and help us to improve!