Aberrus Bosses Boost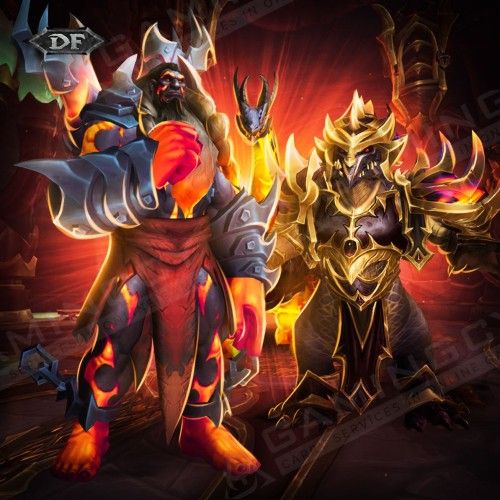 Real time raid timers
Hurry to join the next starting raid run. Check timers!

Best-seller
Your easy & right choice: these services are on a high demand for a reason!

24/7 support
Get a helpful human reply in ±15 seconds!

Secure Payments
You can pay securely with PayPal or your Credit Card via Stripe. All payments are covered with the customer protection system and money back guarantee!

Secure Web-site
SSL and HTTPS protocols are used for your 100% privacy & data safety
Our seasoned team of Dragonflight raiders is at your disposal to help you defeat the Aberrus raid bosses, ensuring your objectives are achieved with precision and efficiency.
This service is tailored to your needs, providing targeted assistance for those specific boss encounters that yield the items you covet without any unnecessary expenses.
Unlock the potential of the latest WoW Dragonflight gear through the Aberrus boost, with a range of powerful equipment on offer:
In Normal / Heroic mode

, you can acquire gear ranging from 415-421 / 428-434 ilvl from The Discarded Works bosses - Kazzara, the Amalgamation Chamber, and Assault of the Zaqali.

The mid-tier bosses

from the Fury of Giants, the Forgotten Experiments, and Rashok

yield gear of 418-424 / 431-437 ilvl in Normal / Heroic mode.
Transitioning to the higher tier, encounter Zskarn and Magmorax, who drop 421 / 434 ilvl gear in Normal / Heroic difficulty.
Lastly, face off against the final bosses:

Echo of Neltharion

and

Scalecommander Sarkareth

, in Normal / Heroic mode, for top-tier gear ranging from 424-431 / 437-444 ilvl.
With our service, the power of Dragonflight is within your grasp, enabling you to clear the most challenging encounters and claim your much-desired rewards.
ETA:
Average starting time: 2-4 hours
Average execution time: It depends on the number of bosses (15-40 minutes per boss on average)
Rewards you will get:
A chance to get new

415-431 ilvl

gear in

Normal

mode
A chance to get new

428-444 ilvl

gear in

Heroic

mode
Other

RNG-based drops

that you may receive while farming the raid with us (gold, currencies, etc.)
Options available:
Pick the bosses you want to defeat
Requirements + Important notes:
70 level

character in EU or US server

Selfplay

(you will play your character yourself with a group of our professional player(s))
You should

hit each boss at least once

to get the loot from that boss.