Exotic Weapons Boost in Destiny 2
Destiny 2 Exotics for sale: get new powerful armor and weapons of any type with a 100% guarantee. Leave the tedious farming to our professional gamers. These guys have impressive in-game experience and know how to get new D2 exotics fast & easily. Expand your arsenal, and dominate all types of PvE and PvP modes with Gamingcy!
Enlarge your collection of D2 Exotics fast and easy!
HideMyBoost system for your 100% privacy & security
24/7 support: get a helpful human reply in ± 15 seconds!
Buy Destiny 2 Exotics at our site and take your in-game satisfaction to an entirely new level. Items from this category are super-powerful and are meant to boost your performance significantly. We're excited to offer you the best D2 exotic armor and weapons at advantageous cost-effective prices!
Buy Destiny 2 Exotics:
Skip the Tedious Grind!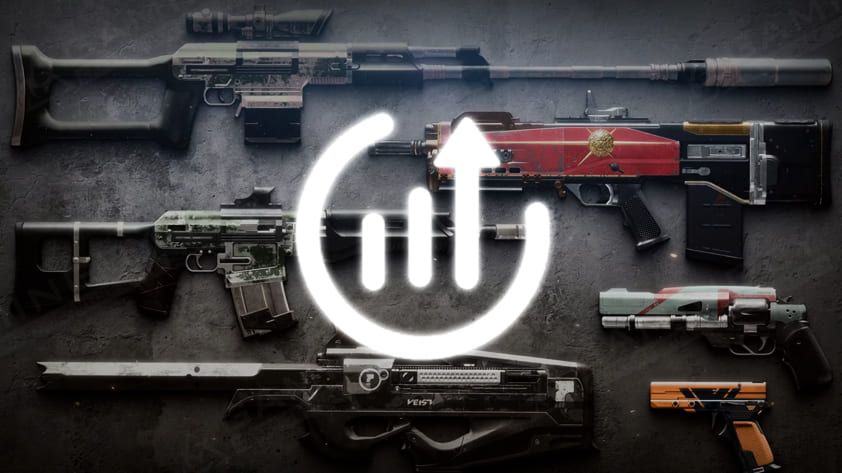 Every Guardian in Destiny 2 dreams of wielding Exotics. Weapons of this type are the pinnacle of power, boasting unique abilities and game-changing mechanics that set them apart from their Legendary counterparts. However, acquiring them can be quite challenging, often involving intricate quests, relentless grinding, or sheer luck. This is where Gamingcy steps in. Our professional boost services make buying Exotic weapons and armor easy, saving you from the monotonous grind. Let's delve into the world of Destiny 2 Exotics and explore how our PRO gamers can elevate your gameplay.
Exotic weapons can be obtained in a variety of ways. Some are rewards for completing quests or missions, others can drop randomly from defeated enemies, and others can still be purchased from Xur, the elusive vendor who deals in Exotic gear. Additionally, Exotic engrams, which are the rarest type of loot drop in the game, may also yield Exotic weapons.
Certain weapons are only obtainable through completing specific quests. These quests often involve multiple steps, each requiring you to complete a particular task or challenge, often concluding with a unique mission. For example, to obtain the Exotic bow "Le Monarque," Guardians must complete a challenging forge ignition in the Black Armory DLC. Exotic weapons in Destiny 2 can be further improved by using Catalysts. These items drop from various activities and can be applied to their corresponding Exotic weapon to unlock additional perks, enhance the weapon's performance, or even add orb generation on multi-kills to help fill your super energy faster.
While unlocking Exotic guns in Destiny 2 is undeniably rewarding, the process can often be a long, challenging grind. Gamingcy's professional boosting service can alleviate this by taking on the complex and time-consuming task of obtaining these rewards for you.
Farming Destiny 2 Exotics:
Everything you need to know
Traditionally, farming for Exotics in Destiny 2 involves completing specific quests, grinding in PVE and PVP activities, or running through weekly events. Exotic Engrams, which randomly drop during gameplay, are another source. However, acquiring them this way can be tedious and time-consuming, often becoming a test of patience and persistence.
At Gamingcy, we believe that enjoying the power of D2 Exotics should not require you to spend endless hours grinding. Most customers at our site are 24-35 years old, and it's the best time for building a career, families, and hanging out with friends. However, we all are passionate gamers and understand that besides the traditional desires typical for any adult, you also want to be a dominator in-game. This is why we offer Destiny 2 Exotics for sale. It's a simple way for you to save tons of your time and still be welcome in any PvP or PvE group. When you purchase an Exotic weapon boost from Gamingcy, our professional gamers carry the burden of the grind, ensuring a hassle-free experience for you.
Our reviews
8/12/2022
fast, cheap, fun
fast and friendly runs, easy to book. thank you :)
8/23/2022
Great team
Great team, excellent customer care.
7/31/2022
Thanks for this run.
Thanks for this run.
8/23/2022
The service went as advertised....
The service went as advertised. It was extremely fast. And the group was very nice.
8/21/2022
Good service
Good service I had fun
7/31/2022
Repeat customer!
The team treated me so well on my initial boost that i went back and got another. The boost took place on 2 playing days in the span of 2 weeks due to in game m...
8/17/2022
Great fast service
Great fast service
7/28/2022
It was very professional and very fa...
It was very professional and very fast. I felt like a part of the group and everything went smoothly.
10/10/2022
Great group
Great group! Five stars to all the galaxies!
7/20/2022
Great experience
Really great experience. Ran Heroic SOTFO Got my DK where I wanted & was handled very professionally. Will be using again. ⭐️
7/30/2023
Good communication with support...
Good communication with support, 70-80 boost completed in only w 2.5 days, very impressed!
9/12/2022
Amazing team and stellar service!...
The delivery was on time and the team was extremely experienced. I'm satisfied beyond expectations!
10/3/2022
Fast and professional
Fast, friendly and professional service. I would buy again and highly recommend.
9/13/2022
great run i hope to do it again next...
great run i hope to do it again next week
4/15/2023
Perfect Service very fast thanks a l...
Perfect Service very fast thanks a lot
9/10/2022
Top notch players
The run was quick and handled very professionally.
1/11/2023
Good experience
Good experience, fast and disconnects when you need to connect
10/8/2022
Great communication from staff on th...
Great communication from staff on the site and very prompt in game. Fast and great experience.
9/3/2022
The group went well
The group went well, had no issues took less than an hour.
10/6/2022
My account manager was amazing!...
Great experience! The purchase and communication was mostly smooth, and although there was a slight issue with the initial booster assigned to me, my account ...
Four Strong Reasons to Buy D2 Exotics at our Site
1. Efficiency and Expertise: Our team of professional gamers has dedicated countless hours to understanding the intricacies of Destiny 2, including the methods for efficiently farming Exotics. When you purchase a Destiny 2 Exotic boost from Gamingcy, you can be assured that you're investing in the expertise and efficiency of seasoned players who know precisely how to acquire these high-value items.
2. Time-saving and Convenience: The process of acquiring Exotic gear in Destiny 2 can often be a grueling grind that requires a significant investment of time. For many players, this can detract from the enjoyment of the game. By buying your Exotics from Gamingcy, you save your precious time and bypass the grind, allowing you to enjoy the excitement of using your new gear in the heat of battle without the tedious wait.
3. Comprehensive Boosting Services: At Gamingcy, we provide a comprehensive service that goes beyond simply acquiring a D2 Exotic. Our services also include obtaining any catalysts to unlock their full potential, ensuring that the item you receive is ready to unleash its maximum power in your hands.
4. Secure and Reliable: Safety and reliability are at the forefront of our services at Gamingcy. We maintain a strict no-cheat policy and utilize secure methods to ensure your account remains safe throughout the boosting process. Furthermore, our team maintains complete confidentiality about the services rendered, ensuring your privacy at all times. When you buy from Gamingcy, you can rest easy knowing you're in safe and reliable hands.
easy
Number ONE goal of our team is to make your time spent with us hassle-free and enjoyable
fast
We value your time and perfectly understand how important it is to get your boost right away!
effective
We know everything about online gaming. All of our 2067 boosters are members of top world guilds since early game expansions
safe
Secure Paypal payments;
Verified Trustpilot reviews;
Exclusive Hide My Boost system;
SSL and Https protocols for your 100% privacy and data safety.
Destiny 2 Exotic Armor: An In-Depth Look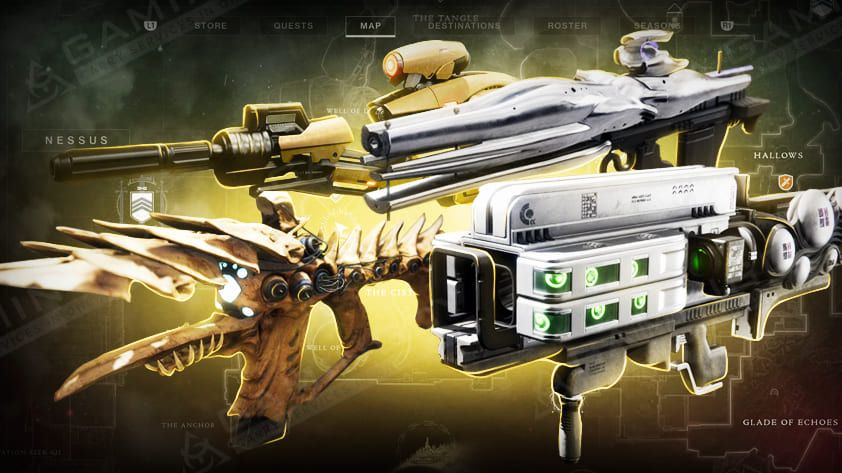 Exotic Armor pieces in Destiny 2 are some of the most prized items that you can acquire. Like Exotic weapons, these armors are unique, each boasting its own special perk that can significantly boost your performance and play style in the game. They are categorized based on the three Guardian classes: Titans, Warlocks, and Hunters.
Titans are the hard-hitting frontline tanks of Destiny 2, and their Exotic armors enhance their durability and offensive capabilities. An example is the "One-Eyed Mask," a helmet that marks the enemy who damages you. If you defeat this enemy, you gain increased damage and an overshield.
Warlocks wield mystical energies in combat, and their Exotic armors uniquely amplify their abilities. Take "Nezarec's Sin," for instance. This helmet increases your ability to recharge rate every time you make a Void kill, significantly boosting your damage output.
Hunters, the agile and elusive sharpshooters, have Exotic armors that enhance their skill and precision. A great example is "The Celestial Nighthawk" helmet that modifies the Hunter's Golden Gun to fire a single, high-damage shot.
Unlocking these pieces of armor usually involves completing high-level activities or through random world drops, which can make obtaining them quite a grind. They can also be obtained from Xur, the exotic vendor, who appears every weekend selling a random selection of exotic gear.
As you can see, Exotic armors play an integral role in shaping your Guardian's power in Destiny 2. Understanding how each piece can enhance your abilities can give you an edge in your journey as a Guardian. However, acquiring them can be quite a grind, which is where Gamingcy comes in. With our professional boosting services, we can help you get your hands on these powerful Exotic armor pieces, saving you the time and effort of the grind.
Five Simple Steps to buy D2 Exotics Farming
1) Browse Our Exotic Selection: you'll find a vast selection of Exotics available for farming at our site. Take your time browsing and selecting the Exotic weapon or armor you wish to acquire.
2) Select Your Desired Exotic: once you've decided on the Exotic you want to unlock, look through its description and details, such as the unique perks of the weapon or armor, its power level, and any other additional bonuses it may provide. This step will ensure you know exactly what you're purchasing.
3) Add to Cart and Checkout: аfter selecting your Exotic, add it to your cart. Ensure you review the items in your cart before proceeding. Once you're ready, proceed to checkout. Here, you will be prompted to provide the necessary information for us to start the farming process.
4) Secure payment: at Gamingcy, we accept various secure payment methods for your convenience. Select the one that suits you best and follow the prompts to complete the payment. All transactions are safe, and your information will be kept confidential.
5) Sit Back and Relax: once the purchase is made, our team of professional gamers will start the process of farming for your chosen Exotic. You'll be updated on the progress and notified once we have completed your carry. And that's it! With these five simple steps, acquiring your dream Exotic in Destiny 2 becomes a hassle-free experience with Gamingcy!
shop
Choose the service you need and add it to the cart. If you have any questions - don't hesitate to ask our 24/7 support team
checkout
Follow the cart's instructions and pay securely with Paypal or with your Credit card!
process
Contact us in Discord, Skype, or Facebook messenger to confirm your order and start the service!
done
Once your service is completed, our manager will immediately inform you about it!
review
Your opinion matters! Share your experience with other customers and help us to improve!