Dead Messenger boost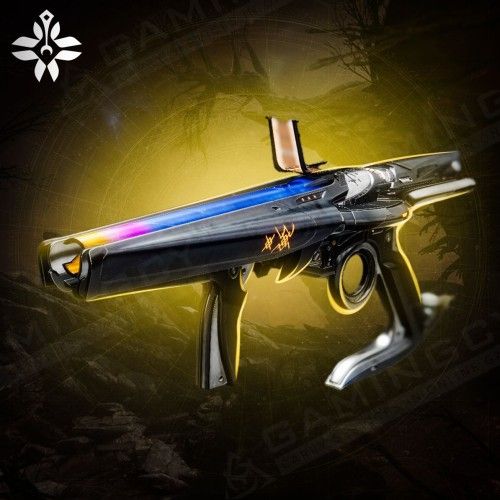 Boosting Schedule
Set the time when the booster may play your account with your manager. We can provide your whole carry while you're AFK without disturbing your usual gaming time!

24/7 support
Get a helpful human reply in ±15 seconds!

Hide My Boost
We've developed this unique software to protect you from bans and suspensions. It allows account sharing without flagging an account.

Secure Payments
You can pay securely with PayPal or your Credit Card via Stripe. All payments are covered with the customer protection system and money back guarantee!

Secure Web-site
SSL and HTTPS protocols are used for your 100% privacy & data safety
Discover the ease of buying Dead Messenger boost, expertly delivered by seasoned Destiny 2 players. This service is accessible to those playing on PlayStation, PC, or Xbox. We'll complete Vox Obscura in the exotic missions rotator to get you this weapon.
The D2 Dead Messenger, a coveted exotic grenade launcher, has held Guardians' fascination since its debut in the Beyond Light expansion. Its unique perks and appearance have garnered popularity among players.
We comprehend the challenges that can arise when attempting to farm the Dead Messenger. This is precisely why our team of skilled PRO gamers is available to assist you. By purchasing our boosting service, our experts will handle all the essential Vox Obscura steps to unlock the Dead Messenger exotic on your behalf. This not only greatly enhances your chances of obtaining this potent weapon, but our dedicated players will also ensure a substantial accumulation of other valuable loot throughout the boost.
How to Get the Dead Messenger
To obtain the Dead Messenger Exotic Grenade Launcher in Destiny 2, complete the Vox Obscura Exotic mission, which has been returned in the mission's rotator in Season of the Witch. In this quest, you and your fireteam storm a Cabal bunker on Mars within a timed scenario. While Vox Obscura has fewer mechanics compared to other missions, it rewards you with the Dead Messenger upon completion.
Perks of Dead Messenger
Destiny 2's Dead Messenger weapon boasts an array of exceptional perks that elevate it to the ranks of a meta grenade launcher. Let's delve into these unique perks:
Trinary Vision:

One-shot handheld Grenade Launcher. Projectiles release a fan of three energy waves on contact with the ground.
The main perk of the Dead Messenger is "

The Fundamentals

," which allows you to alternate the weapon's damage type between Solar, Arc, and Void. Each damage type change provides different benefits:


Solar

: Increases reload speed and aerial effectiveness.

Arc

: Increases handling and range.

Void

: Improves stability and aim assist
Strengths of Dead Messenger
The Dead Messenger is an Exotic Grenade Launcher introduced in Destiny 2's Witch Queen expansion. It is particularly noted for its unique features:
Dynamic Energy Types:

The trait "The Fundamentals" allows for swapping between Arc, Solar, and Void energy types via reloading.

Energy Waves:

Another unique perk is "Trinary Vision," which releases energy waves upon impact.

Versatility:

The weapon is considered versatile and has potential in endgame scenarios, though it is not meta as of its release.
The Dead Messenger has intriguing features and versatility but isn't considered meta for endgame content. It offers a unique blend of perks, making it a weapon worth exploring.
Why the Dead Messenger is Highly Desired
The Dead Messenger is highly desired due to its unique mechanic of altering damage types. This versatility makes it an essential tool for players to tackle a wide range of challenges in Destiny 2, particularly encounters with enemies featuring different elemental resistances. Its ability to adapt its attributes based on the chosen damage type adds depth to gameplay strategies, making it a sought-after weapon among Guardians.
Moreover, the Dead Messenger commands an esteemed stature as an uncommon reward attainable solely through completing Vox Obscura. The acquisition of this exotic grenade launcher mirrors a Guardian's expertise and unwavering resolve, transforming it into an achievement worthy of celebration. Do not let slip this chance to augment your arsenal with the immensely potent Dead Messenger. Seize it promptly by investing in our professional boosting service, equipping your Guardian with unparalleled strength to conquer your adversaries.
ETA:
Average starting time: 1-3 hours
Average Execution time: 1-2 hours
Rewards you will get:
Dead Messenger Exotic Energy Grenade Launcher;
"Vox Obscura" Exotic quest completed;
Unique drops during boost.
Requirements:
1800+ Power Level

The Witch Queen DLC

Recovery

(an experienced player will securely log into your account and do all the work for you)
You can make this exotic even more powerful and buy Dead Messenger catalyst.