Sunshot boost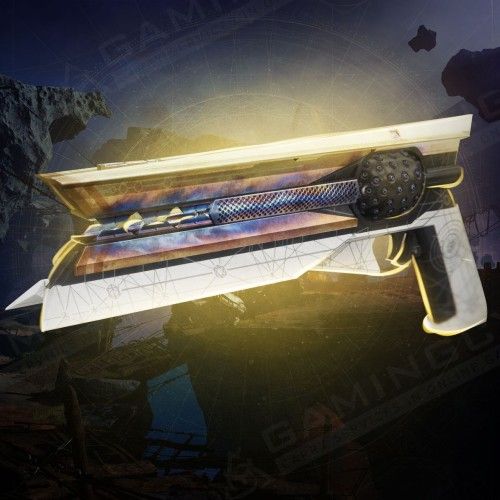 Boosting Schedule
Set the time when the booster may play your account with your manager. We can provide your whole carry while you're AFK without disturbing your usual gaming time!

24/7 support
Get a helpful human reply in ±15 seconds!

Hide My Boost
We've developed this unique software to protect you from bans and suspensions. It allows account sharing without flagging an account.

Secure Payments
You can pay securely with PayPal or your Credit Card via Stripe. All payments are covered with the customer protection system and money back guarantee!

Secure Web-site
SSL and HTTPS protocols are used for your 100% privacy & data safety
Discover the unmatched benefits of buying Sunshot Boosting Service, executed by the best Destiny 2 sherpas. Our carries extend to all players no matter what your gaming platform—PlayStation, PC, or Xbox. Every gamer can enjoy the extraordinary boosts we provide.
Renowned for its explosive rounds and highlighting capabilities, the Sunshot is an exotic hand cannon with an intrinsic feature that triggers defeated enemies to erupt into Solar energy. Its spectacular fiery design and impressive solar damage render it a sought-after weapon among players.
We fully understand the difficulties and frustrations you might encounter while striving to get the Sunshot. Hence, our team of experienced D2 sherpas is ready to help. When you choose our boosting service, our specialists will take care of all necessary steps to obtain the Sunshot for you: you will get this must-have weapon with a 100% guarantee. Seize this opportunity today, discover the convenience of Gamingcy's boost, and take your Destiny 2 journey to new horizons.
How to Get the Sunshot in Destiny 2
At present, two primary methods exist to unlock the D2 Sunshot:
Secure an Exotic Engram:

This can be achieved by successfully navigating through Patrol missions, Strikes, Adventures, Public Events, Raids, Raid Lairs, or Crucible matches. These exotic treasures are sporadically dropped and are indeed a rare find.

Visit Xur's store during his weekly appearances:

Xur's shop could potentially hold the Sunshot. Nevertheless, it's important to note that his inventory rotates on a weekly basis. Thus, acquiring the Sunshot this way could involve an element of waiting. Moreover, items from Xur's store often require a hefty amount of in-game currency. Therefore, ensure you've amassed sufficient funds before considering this option.
Perks of Sunshot
The Sunshot weapon in Destiny 2 comes with a set of unique perks that boost its status as a formidable hand cannon. Let's examine these perks:
Sunburn

: The Sunshot discharges a flurry of explosive rounds, each bullet holding the potential to cause massive damage to enemies. Moreover, it astutely highlights targets affected by its damage, giving you a tactical edge on the battlefield.

Sun Blast:

When enemies fall to the Sunshot, they trigger an explosive display of Solar energy. Each defeated adversary ignites in a burst of searing power, serving as a powerful deterrent to those daring to cross you.
Key Strengths of Sunshot
The Sunshot, dealing solar damage, is effective against enemies with solar shields. Its explosive rounds induce area-of-effect damage, which is ideal for addressing groups of enemies. The weapon's ability to highlight targets facilitates players in tracking their opponents. With its captivating design and fiery aesthetics, the Sunshot remains a popular choice among players.
Why the Sunshot is Worth Farming
Farming The Sunshot in Destiny 2, you get a highly coveted weapon for several compelling reasons:
Powerful Solar Damage

: The Sunshot's solar damage is highly effective against solar-shielded enemies, granting an advantage in activities where such damage is crucial.

Area-of-Effect Damage

: With explosive rounds, the Sunshot delivers devastating area-of-effect damage, ideal for swiftly clearing groups of enemies.

Target Highlighting:

The Sunshot allows players to track and concentrate their attacks by highlighting damaged targets, ensuring precise and efficient eliminations.

Unique Aesthetic:

The Sunshot's visually stunning design and fiery aesthetics captivate many players, offering a distinct visual experience. Exotic Rarity: The Sunshot's rarity and unique perks amplify its desirability, making it a prized acquisition for any Guardian's arsenal.
Unlocking this exotic hand cannon is a testament to a Guardian's skill and persistence. Don't delay in acquiring this ultra-powerful weapon for your Guardian's arsenal. Buy our professional boost now and promptly add the Sunshot to your collection, empowering your character with unforgettable gameplay!
ETA:
Average starting time: 1-3 hours
Average Execution time: ETA is random due to a low drop chance
Rewards you will get:
Sunshot Exotic Energy Hand Cannon;
Unique drops during boost.
Requirements:
Recovery

(an experienced player will securely log into your account and do all the work for you)