Conditional Finality Boost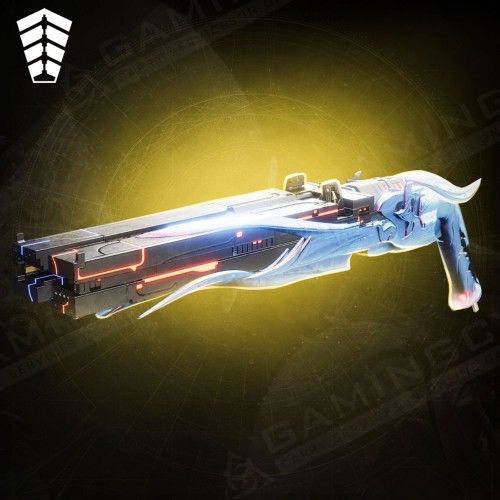 Boosting Schedule
Set the time when the booster may play your account with your manager. We can provide your whole carry while you're AFK without disturbing your usual gaming time!

24/7 support
Get a helpful human reply in ±15 seconds!

Hide My Boost
We've developed this unique software to protect you from bans and suspensions. It allows account sharing without flagging an account.

Secure Payments
You can pay securely with PayPal or your Credit Card via Stripe. All payments are covered with the customer protection system and money back guarantee!

Secure Web-site
SSL and HTTPS protocols are used for your 100% privacy & data safety
On this page, you can buy a Conditional Finality boost from professional Destiny 2 gamers.
The Conditional Finality shotgun is an exceptional weapon in Destiny 2, offering a unique combination of Stasis and Solar damage types and powerful crowd control capabilities. With this weapon in your arsenal, you'll be better equipped to tackle various challenges in both PvE and PvP encounters.
Are you tired of endless runs through the Root of Nightmares raid, only to come up empty-handed in your pursuit for the highly sought-after Conditional Finality exotic shotgun? Worry no more! Gamingcy's exclusive Conditional Finality boosting service ensures you'll finally get your hands on this incredible weapon.
We understand the frustration of farming D2 RoN without a guarantee of obtaining this Root of Nightmares Raid Exotic. That's why our expert PRO gamers are here to assist. When you purchase our boosting service, you'll join a team of highly skilled players dedicated to helping you secure this powerful and versatile weapon. This team will farm the Root of Nightmares raid with you until this exotic shotgun finally drops. It goes without saying that you'll have an excellent chance to obtain plenty of other loot while grinding this gun.
How to Obtain Conditional Finality
The only way to obtain the Conditional Finality shotgun is through the Root of Nightmares raid, which was introduced in the Lightfall expansion. Acquiring this weapon relies on RNG, as it's a random drop from the raid's encounters, with no guaranteed method to obtain it. Keep participating in the raid and hope for the best, as perseverance will increase your chances of getting this exotic shotgun.
Perks of Conditional Finality
The Conditional Finality is the first double-barrel shotgun in Destiny 2, offering both Stasis and Solar damage types. This makes it a versatile weapon in various situations, allowing players to deal with different enemy types more effectively. The weapon's main perks are as follows:
Intrinsic Perk

: Split Decision - The dual barrels split into Stasis and Solar damage, making it highly adaptable to different combat scenarios.

Trait

: Paracausal Pellets - Landing nearly all Stasis pellets will freeze targets while landing nearly all Solar pellets will ignite targets. This unique feature enhances crowd control capabilities and offers strategic advantages during gameplay.

Shortened Barrel

: This modification dramatically improves handling at the cost of range and stability.
Strengths of Conditional Finality
The Conditional Finality shotgun excels in its adaptability and versatility thanks to its unique combination of Stasis and Solar damage types. The weapon's intrinsic perk, Split Decision, allows players to switch between damage types on-the-fly, making it ideal for dealing with various enemy types and shields.
Furthermore, the Paracausal Pellets trait enhances the weapon's crowd control capabilities, as landing nearly all pellets of either Stasis or Solar damage can freeze or ignite targets, respectively. This trait can be particularly useful in high-level activities, where crowd control and managing enemy groups are crucial for success.
Why the Conditional Finality is Highly Desired
The Conditional Finality shotgun from the Root of Nightmares raid is a highly desired weapon for several reasons. Its unique combination of Stasis and Solar damage types, coupled with its crowd control capabilities, make it a versatile and powerful choice for both PvE and PvP encounters. Additionally, its status as a rare drop from the raid adds to its appeal, as obtaining this exotic shotgun is an accomplishment in itself. Buy our professional boost, and get this super-powerful shotgun to your arsenal tonight!
ETA:
Average starting time: 1-3 hours
Average Execution time: ETA is random due to a low drop chance
Rewards you will get:
Conditional Finality Exotic Shotgun;
Unique Armor and Weapon drops from the Root of Nightmares;
Exp for your Season Pass and Artifact level.
Requirements:
1800+ Power Leve

l

Lightfall DLC

Recovery

(an experienced player will securely log into your account and do all the work for you)