Destiny 2 Power Levelling


Explore professional Destiny 2 Power levelling in Lightfall delivered by highly skilled gamers from the world's elite PvE clans. It's a known fact that the leveling process in this game can be repetitive and time-consuming and often isn't the best use of your precious gaming hours. This is why it's wise to buy D2 power lvl from our expert gamers, who can do the job quickly and competently. No more grinding away for hours on end battling mobs and completing monotonous missions. Leave it all to Gamingcy!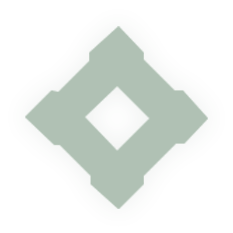 Avoid all the tedious Destiny 2 Power Level farming: we'll do it for you!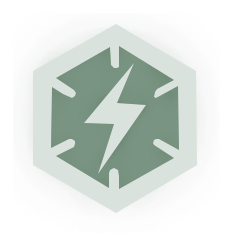 We can play while you're afk, not interrupting your habitual gaming time.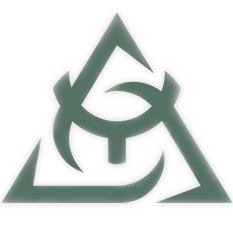 HideMyBoost system for your 100% privacy & security
Leverage our Destiny 2 power lvling service, and reach the Lightfall endgame in record time with assured 100% account security. Why spend time on tedious quests and handle frustrating matchmaking with random players? Bypass all that with our D2 level boost, and dive into the most thrilling part of the game today!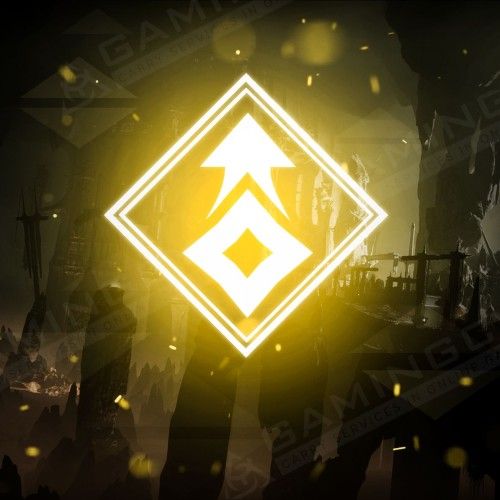 Powerleveling
Express upgrade to 1830 pwl
Keep all Rewards (RNG-based)
Any Platform
Best Seller!
Power Levelling in Destiny 2:
All you need to know
With Gamingcy's Destiny 2 Power Leveling services, you can swiftly rise through the ranks, unlocking new facets of the game and truly immersing yourself in the incredible universe that Bungie has created. Say goodbye to repetitive tasks and frustrating grind, and welcome a faster, more efficient path to success. Our D2 Powe level boosts are available for all who play Lightfall DLC on PlayStation, PC, and Xbox. But let's start from the beginning.
What is Destiny 2 Power Level?
Before we delve into the intricacies of D2 Power Leveling, it's crucial to understand what it is. In Destiny 2, it signifies your character's overall strength. This level directly influences how well you fare against enemies and tackle the various challenges the game throws at you. A higher Power Level means you inflict more damage and can withstand more enemy attacks.
Power Level is determined by the average power of all your equipped gear, including weapons, armor, and subclass artifact. Each piece contributes to your total Power Level, making it critical to upgrade and enhance your equipment continuously.
How to Gain D2 Power Level?
Your armor in this game isn't just about aesthetics; it plays a vital role in your power lvl in D2. To increase your Power Level efficiently, try to spread the power across all your gear pieces evenly. You want all of your gear to be around the same Power Level rather than having one high-level piece and several low-lvl ones. This way, you can maximize the benefit of each drop you get.
Maxing out Alt Characters
You may consider running alternate characters if you're dedicated to Power Leveling. Destiny 2 allows the sharing of weapons between characters through the Vault. It means you can use your highest-level weapons on your main character to boost the Power Level of your alternate characters significantly.
The process involves completing the highest-yield activities on your main character, transferring the weapons to an alt, and then redoing the activities. While time-consuming, this strategy can significantly boost D2 Power Leveling efforts if used effectively.
Destiny2 Power Leveling Boost:
Expert-Approved tips for effective gaming
Having comprehended the basic concept of Power Levelling in Destiny 2, let's delve into its advanced aspects. Enhancing your understanding will help you strategize your gameplay, optimize your power increases, and fully leverage the game's reward system.
Complete your Weekly Challenges
Weekly Challenges are one of the most efficient ways to earn Powerful and Pinnacle Gear. These challenges range from participating in Crucible matches to completing Nightfall Strikes or Raids. You can view your weekly challenges by accessing the Director and then selecting the Challenges tab. Prioritize these tasks each week to accelerate your Power Leveling journey.
Take Advantage of Prime Engrams
Prime Engrams offer another route to up your Power Level. You can get These random drops by defeating enemies or completing challenging activities. The loot inside these engrams scales to your current Power Level and can often help you break through plateaus in your leveling progress.
Make the Most of XP and Artifact Power Leveling
While your gear primarily determines your Power Level, earning XP and leveling up your Seasonal Artifact can also temporarily boost your Power Level. This bonus lasts for the duration of the season and can give you the edge you need to complete harder challenges and raids.
Infusion is a method by which you can increase the power of your favorite gear by sacrificing another piece of higher-powered equipment in the same category. While this is an excellent way to keep your preferred gear competitive, it's essential to use it judiciously as it requires valuable resources.
Before you infuse, consider the difference in power between your gear pieces. If the increase is marginal, it might be worth waiting for a higher Power Level drop. Remember that you can also use the 'Upgrade Modules' to infuse your gear. You can buy them from Banshee-44 in the Tower, allowing you to increase the Power Level of your favorite gear pieces effectively.
Our reviews
9/9/2022
Great customer service
Great customer service, the players were very professional and answered any questions I had very orginzed. Only thing is I wish they had more players so the boo...
10/3/2022
I bought a wrath of the lich king bo...
I bought a wrath of the lich king classic level boost from 72-80 on September 28th. They got me 2 level 80+ 2k gold, and it only took four days wonderfully done...
10/12/2022
Amazing… there were no issues… very…...
Amazing… there were no issues… very professional team. Thank you
9/16/2022
Team was great
Team was great, got it done in just a couple hours and they even gave me a little coaching.
10/8/2022
fast and easy highly recommended the...
fast and easy highly recommended these guys over wowvender. these guys are faster and can get you a better time
10/3/2022
All good! Clean and fast....
The service had a considerable delay. But despite that it was excellent, very fast and efficient. In addition, the person who advised me was very kind and apolo...
9/10/2022
Great experience and fast results...
Was able to schedule assisted rating boosting for 2s in a couple hours and got the increase I was looking for extremely fast. Went from 1500 - 1600 in 10 minute...
9/15/2022
The service was very fast and friend...
The service was very fast and friendly. Great value, great folks.
9/16/2022
This was a wonderful experience 100/...
This was a wonderful experience 100/10 I would totally do this again!!!
9/10/2022
Top notch players
The run was quick and handled very professionally.
4/7/2023
really fast and nice people :D...
really fast and nice people :D
8/3/2023
My first order 0-1800 rateing in sol...
My first order 0-1800 rateing in solo arena. No question about it, the booster was top tier and knew what he was doing. And all the questions I asked in disco...
5/7/2023
Great service
Great service, the customer support was incredible and the stream was amazing to watch. Really pleased with my purchase and will definitely use them again.
9/11/2022
Excellent boost service
Excellent boost service. Everything went exactly as communicated. Timely, fun and will definitely use again!
8/1/2023
Highly Recommanded
Was a little hesitant at first, but after sitting for 4 days in M+ ques looking for may last Dungeon Portal run, I decided to give this service a go. Not disa...
10/3/2022
Super awesome customer experience...
Super awesome customer experience, working hand in hand while my order was processed and delivered.. Makes me really trust this company and this way of delivery...
9/13/2022
Was happy with my experience...
Was happy with my experience, was fast and easy.
10/3/2022
Amazing services and great support...
Really good site, amazing service and great support
9/23/2022
Smooth experience
Practical and easy way to get a smooth wow raid or dungeon run in few minutes. Customer support replies almost instantly and guides you through your order until...
6/24/2023
You guys/girls rock!!
You guys/girls rock!!! This is the second run I have done and it's always been smooth
Four Strong Reasons To Buy D2 Powerlevelling Now
Swift Progression
At Gamingcy, our D2 Power lvling service guarantees the best prices and a rapid progression in your gameplay. Save hours of grinding and leap straight into high-level play, unlocking thrilling endgame content. Utilizing our service allows you to experience the best parts of Destiny 2 without the tedious grind, enhancing your overall gaming experience.
Expert Gamers at Your Service
Our team at Gamingcy comprises seasoned gamers from elite PvE guilds, bringing unparalleled expertise to your Powerleveling journey. With their insights and strategic approach, your character's Power Level will swiftly rise, equipping you with the power to face the most demanding challenges Destiny 2 offers.
Total Security and Privacy
We prioritize your account's safety above everything else. All transactions adhere to strict security protocols, ensuring 100% account security during the Powerleveling process. We respect your privacy, ensuring your personal and gaming information remains confidential.
Exceptional Customer Service
Gamingcy prides itself on providing an exceptional customer service experience. We maintain open and prompt communication with our customers, providing regular updates on their Destiny 2 Leveling service progress and addressing any questions or concerns. Our commitment to customer satisfaction sets us apart and makes the Powerleveling process smooth and enjoyable for every Destiny 2 player who chooses Gamingcy.
easy
Number ONE goal of our team is to make your time spent with us hassle-free and enjoyable
fast
We value your time and perfectly understand how important it is to get your boost right away!
effective
We know everything about online gaming. All of our 2067 boosters are members of top world guilds since early game expansions
safe
Secure Paypal payments;
Verified Trustpilot reviews;
Exclusive Hide My Boost system;
SSL and Https protocols for your 100% privacy and data safety.
Destiny 2 Powerlevelling by Gamingcy:
Reach the Pinnacle Cap Hassle-free!
Destiny 2 Leveling Boost is divided into two main categories: the Soft Cap and the Hard Cap, also known as the Pinnacle Cap.
The Soft Cap is the initial Power Level players can achieve by gaining and equipping gear from any activity, such as Patrols, Strikes, Crucible, Gambit, or Public Events. Regular drops will cease to progress your Power Level when you reach this level.
Hard Cap and Pinnacle Cap
The Hard Cap is a higher Power Level that can only be reached through Powerful Rewards, available from weekly challenges, Nightfall Strikes, or certain quests. Beyond the Hard Cap lies the Pinnacle Cap, the maximum Power Level for the season, achievable only through Pinnacle Rewards from the toughest activities like Raids, Dungeons, or Trials of Osiris.
Now that you understand the basic concepts let's look at efficient strategies of power leveling in Destiny 2.
As your progression toward the Soft Cap is pretty straightforward, it's in reaching the Hard Cap and Pinnacle Cap that Powerful and Pinnacle Gear become essential. These items drop from specific challenges and tasks, making them a rare but significant boost to your D2 Power Level. Ensure you're completing those weekly challenges and participating in high-reward activities to maximize your chances of obtaining these items.
In essence, the Destiny 2 leveling boost is a nuanced, dynamic, and fascinating aspect of the game. It's not just about reaching the highest level as quickly as possible but about understanding the reward systems, being strategic with gear and upgrades, and, above all, enjoying the process.
The goal is to experience epic battles, engaging storylines, and the camaraderie of shared victories. Whether you're a lone wolf or a clan member, our Destiny 2 level service can elevate your gaming experience, taking you on a journey through some of the game's most challenging and rewarding aspects. Keep going, Guardian, and enjoy the progress to the Pinnacle!
5 Easy Steps to Buy Destiny 2 Powerlevelling Services
Are you on the hunt for a trustworthy and cheap Destiny 2 level service? Look no further! Follow these five straightforward steps and accelerate your progress toward a significant in-game strength boost!
Take a tour of our extensive array of services in our online store. After examining all the options and their competitively priced rates, make your purchase decision confidently.
To maintain precision, one of our meticulous managers will contact you via your chosen communication platform, whether it's Discord, E-mail, or Skype.
Our devoted team, available round the clock, will supply you with all the particulars about the D2 level boost process. They'll keep you informed on the progress of your order.
Now, all you need to do is sit back and enjoy our fast-paced service. Start thinking about how you'll utilize your newfound free time, free from the need to grind power in Destiny 2!
Did our boost meet your standards? Please leave a review to aid other gamers in discovering our unmatched quality! If you experience any hiccups, our quality assurance department is always at your disposal to help resolve any issues. We aim to provide an efficient and enjoyable experience when you purchase any in-game boosting services from us at Gamingcy.
shop
Choose the service you need and add it to the cart. If you have any questions - don't hesitate to ask our 24/7 support team
checkout
Follow the cart's instructions and pay securely with Paypal or with your Credit card!
process
Contact us in Discord, Skype, or Facebook messenger to confirm your order and start the service!
done
Once your service is completed, our manager will immediately inform you about it!
review
Your opinion matters! Share your experience with other customers and help us to improve!