Vow of the Disciple Carry
Dive into the pinnacle of Destiny 2 with Gamingcy's premier Vow of the Disciple carry services. Conquer the awe-inspiring Season of the Witch Queen raid with the assistance of our elite PvE fireteams. Defeat all challenging bosses and master the most complex encounters swiftly and smoothly. Buy your Destiny 2 VotD raid carries at Gamingcy and get your hands on the most desired legendary and exotic gear and weapons. Revel in the splendor of D2 endgame adventures as you've never imagined, and unleash your Guardian's true prowess with Gamingcy!
Complete Vow of the Disciple D2 raid with PRO gamers: recovery or sherpa
Get new VoTD Raid weapons, mods, emblems, and Armor sets!
24/7 support: get a helpful human reply in ± 15 seconds!
D2 Vow of the Disciple Raid boost is your gateway to triumphing over colossal hurdles. With the backing of PRO gamers, you'll traverse through elaborate encounters, kill bosses, and loot precious rewards. Destiny 2 VotD Raid runs with our PRO fireteams allow you to obtain powerful weapons and armor, dodging the hassle of annoying wipes. Venture boldly into your Vow of the Disciple boosting by Gamingcy, and enjoy the game like never before!
Vow of the Disciple Boost: Everything you need to know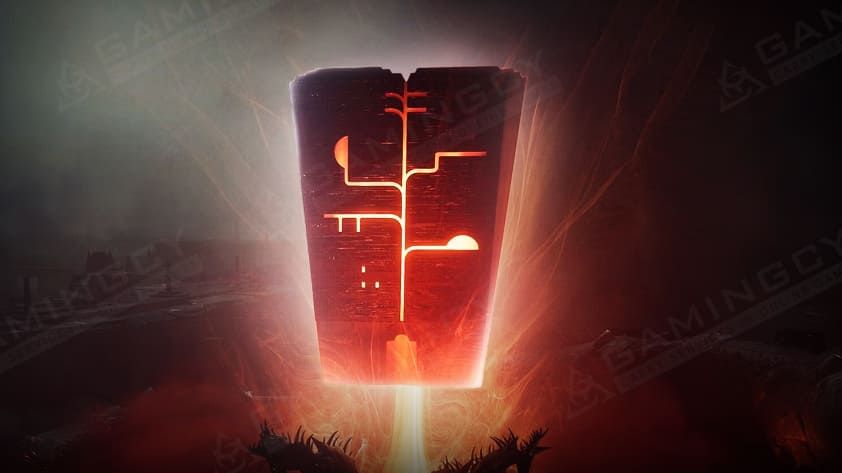 Embarking on the D2 Vow of the Disciple boost is no small feat; it's an enthralling adventure that offers challenges and immense rewards. But let's face it - not everyone has the luxury of time or the right fireteam to tackle this head-on. This is where Gamingcy, with its time-tested players from the most respected PvE clans worldwide, comes into play!
Destiny2 VotD raid boosts is a service that allows you to get the most out of this instance with minimal hassle. Whether you're after the much-coveted gear, such as Lubrae's Ruin or Collective Obligation, or aiming to experience the intricate mechanics without the frustrations, our boost ensures you're not left behind.
Here's how it works. You'll be teaming up with a group of seasoned players who know the VotD raid like the back of their hand. They're well-versed in the mechanics, have the optimal load outs, and possess in-depth knowledge of each encounter. From facing off against Rhulk, the disciple of The Witness, to navigating the labyrinthine Darkness Pyramid, these expert players will guide you through each step.
But what about the loot, you ask? Well, that's the best part! With our VotD Boosting, you get to experience the thrill of the raid and get your hands on some of the most sought-after rewards in the game. It includes legendary weapons, armor, and exclusive exotics like The Gouging Light Sparrow and The Imperious Sun Shell Ghost Shell. The Spoils of Conquest you earn can also be used to purchase additional gear.
Worried about the strategies for the Caretaker boss fight or coordinating symbols in the Exhibition encounter? Fret not! Our boosting team is there to provide you with the tactics and coordination needed to clear these challenges smoothly.
Moreover, our boosting services offer fantastic flexibility. Whether you want to actively participate in the raid (Sherpa) during the carry or have the experts take the wheel (Recovery), the choice is yours.
Mastering Vow of the Disciple's Encounters and Boss Fights
In Destiny 2's Vow of the Disciple, the heart-racing encounters and menacing bosses make this raid an unforgettable experience. Let's get down to the nitty-gritty and delve into the heart of these challenges.
The raid catapults you into an ominous Darkness Pyramid, where your fireteam will face a series of encounters culminating in a final fight against Rhulk, the Disciple of the Witness. One of the initial challenges is the Acquisition phase, where you'll need to defend obelisks while cleansing symbols. The atmosphere is tense, and your team's coordination must be razor-sharp.
Subsequently, you'll face the Caretaker, a boss that will test every ounce of your skill. The battle demands three well-coordinated teams with specific roles. Strategizing, maneuvering, and packing the right firepower is critical.
Next, the Upended encounter beckons. Here, you are up against the clock, matching symbols and defeating enemies to keep the timer at bay. Relics play a crucial role, and understanding their functions can be the difference between triumph and defeat.
Now, the grand last boss - the Rhulk encounter. It is an adrenaline-fueled battle where your fireteam must chip away at Rhulk's defenses by destroying weak points and exploiting buffs. The mechanics here are layered, requiring both deft execution and real-time problem-solving.
Aside from these, there are also puzzles sprinkled throughout, such as the one involving activating symbols to access bonus loot, which adds an extra layer of intrigue and reward.
What's magnificent about Vow of the Disciple is how each encounter builds on the last. The mechanics evolve, the stakes rise, and your skills are pushed to the limit. Conquering these bosses and challenges is not just a test of might but a triumph that etches your Guardian's name among the stars. So gear up, Guardian, order a carry run at our site and may your Light blaze through the shadows.
Our reviews
8/23/2022
Amazing experience
Amazing experience, really pro and fast ! i will go with them again !
9/27/2022
Ill be back with alts
The group formed so fast! I was was able to participate and the players were so nice and understanding. If you're gearing.... Its worth it.
8/12/2022
fast, cheap, fun
fast and friendly runs, easy to book. thank you :)
8/20/2022
Excellent service :)
I am truly amazed how wonderful my service was, it went very quickly, and everyone was super friendly and communicated really well. I will be using this again f...
9/11/2022
top killing machine in arenas...
top killing machine in arenas
9/16/2022
Great experience
Great experience, was told my traders prior to raid, never had to ask about loot. Full clear in 75 mins. Would highly recommend.
9/11/2022
Very good team
Very good team
9/15/2022
The service was very fast and friend...
The service was very fast and friendly. Great value, great folks.
9/11/2022
This Site does not feel like a boost...
This Site does not feel like a boost. You are playing real players who care
9/19/2022
Awesome
From start to finish - extremely professional. Booster was an amazing player. Done in no time. Will recommend to my friends. Thanks guys.
9/16/2022
Team was great
Team was great, got it done in just a couple hours and they even gave me a little coaching.
9/4/2022
Amazing Service, Super Fast & Profes...
Wanted to improve my rating from 1600 to 1950, and it got done within 1 hour with these guys! Absolutely amazing players. Will 100% do this again. TRUST ME!
9/14/2022
easy fast and efficient work...
easy fast and efficient work! loved the service. will be doing it again
8/21/2022
Good service
Good service I had fun
9/27/2022
Gamingcy will take care of everythin...
Gamingcy comes highly recommended by me. They went above and beyond to provide a fast and friendly experience even during slow hours. Professional service and s...
7/27/2022
It was great and fast!
It was great and fast! I got what I payed for! People were nice and friendly! I can recommend this too my friends and other people
8/23/2022
War super schnell und angenehm...
War super schnell und angenehm
10/3/2022
Incredibly professional
Very efficient and friend. Highly recommend.
9/26/2022
Great
Highly recommend, quick, professional and considerate.
9/13/2022
Super
The service was super fast, you got information at any time how far you already are. The support is very friendly and I don't regret the purchase at all. Thanks...
Vow of the Disciple Carries: the process explained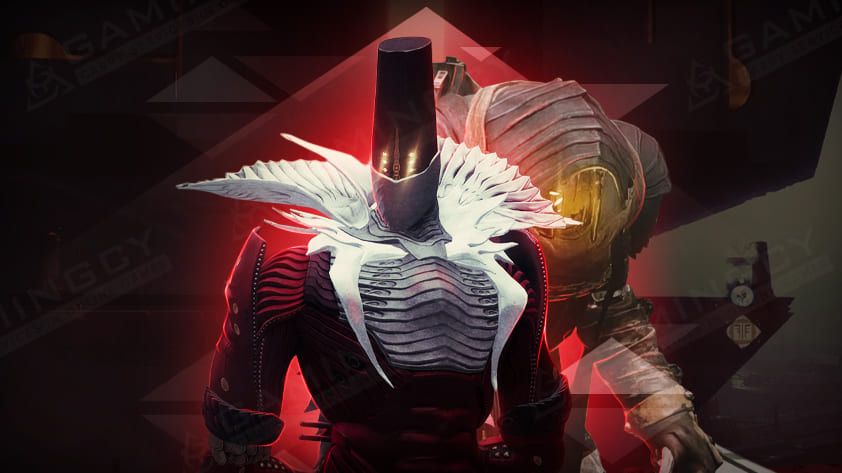 Navigating these The Witch Queen PvE encounters can be daunting, even for seasoned D2 players: however, with our tailored Destiny 2 Vow of the Disciple raid carries at Gamingcy, you won't have to face these challenges alone.
The process is straightforward and geared towards delivering our customers a seamless and enjoyable experience. Once you decide to buy Vow of the Disciple loot runs from us, our team of dedicated, seasoned gamers will step in. These elite PvE gamers will team up with you, forming a formidable fireteam ready to take on the varied challenges of the VotD raid.
Once your fireteam is assembled, you'll plunge into the raid's immersive environments and epic encounters. Our professional gamers, well-versed in the game's PvE champions' fights and strategies, will lead the charge. They'll skillfully navigate through the levels, battling and defeating bosses, deciphering puzzles, and ensuring success at every turn.
Our carry is not just about getting you through the raid; it's also about enhancing your gaming experience. As you progress, our pros will share invaluable tips about the game mechanics, boss strategies, and how to maximize your character's potential.
Finally, you'll witness the pinnacle of your journey: the tantalizing loot drops. The Vow of the Disciple is renowned for its high-end rewards, including powerful gear, unique weapons, and exotic items. With our boosting, these powerful drops are within your grasp, minus the usual frustration and time-consuming grinding.
Our Vow of the Disciple services offer a golden ticket to successfully completing the raid and enriching your overall Destiny 2 experience.
Four strong reasons to buy Vow of the Disciple boosting
PRO fireteams at your service: With Gamingcy's Destiny 2 VotD raid boost, you're entrusting yourself to elite squads of D2 gamers. Our adept guardians boast a wealth of knowledge and battle-hardened experience in the Vow of the Disciple. Gamingcy's boosters stand ready to guide you through the Darkness Pyramid and epic boss battles, making your raid exploration both triumphant and memorable. All that - on any platform: PlayStation, PC, and Xbox!
Tailor-Made boosts: Gamingcy unfurls an assortment of flexible options, allowing you to clear the Vow of the Disciple raid on your terms. From charging headlong into the fray via the self-play mode to entrusting your account to one of our champions with a piloted service, the choice is yours. Are you coveting particular spoils or thirsting for specific achievements? Add them to your tailor-made package for a heightened raid experience.
Slice Through Time: VotD raid runs demand time and dedication. In our fast-paced lives, that's a luxury. That's where our D2 VotD carries step in. By entrusting our cost-effective fireteams with your raid journey, you can manage your schedule or savor other Destiny 2 content. Experience these PvE encounters without the grind.
Safe and Letig: At Gamingcy, the sanctity of your account and satisfaction are sacred. We recruit only the most honorable and adept guardians, ensuring they've been tried and tested for their mettle and trustworthiness. Employing fortified security measures, Gamingcy shields your account. At the same time, our vigilant customer support, keeping a watchful eye round-the-clock, guarantees the best possible Vow of the Disciple runs from the first step to the final loot drop.
easy
Number ONE goal of our team is to make your time spent with us hassle-free and enjoyable
fast
We value your time and perfectly understand how important it is to get your boost right away!
effective
We know everything about online gaming. All of our 2067 boosters are members of top world guilds since early game expansions
safe
Secure Paypal payments;
Verified Trustpilot reviews;
Exclusive Hide My Boost system;
SSL and Https protocols for your 100% privacy and data safety.
Vow of the Disciple Boosting:
Unraveling Raid Challenges and Claiming Exotics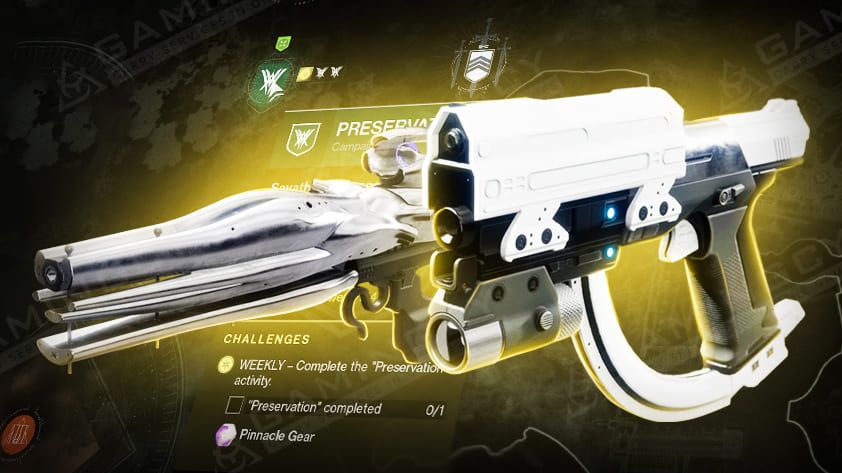 As you understood from the text above, Destiny 2 VotD boost implies express runs with expert fireteams through this The Witch Queen raid. It is still a powerful source of glittering rewards for those who dare to take the challenge. Among the shiny loot up for grabs during the carry are powerful Exotic and Legendary gear, hidden within secret chests or won through nail-biting challenges.
One standout weapon among these rewards is the "Collective Obligation," an Exotic pulse rifle that packs a punch with its Void damage. Its unique set of perks makes it a desirable addition to any Guardian collection, making them a force to reckon with in both PvE and PvP scenarios.
But the glory doesn't end here. Vow of the Disciple is also a goldmine of Legendary gear. These weapons stand apart with the ability to be upgraded and evolved. To boost them, Guardians must collect unique Deepsight Resonance materials. As they level up, they unlock a range of perks that can be game-changers in battle. You can farm Deepsight Resonance in various ways, such as through encounters, trading in Spoils of Conquest, or the mysterious secret chests. Buy D2 VotD raid runs at Gamingcy, and get your hands on the most challenging rewards of the Pyramid Ship.
Let's talk about the secret chests - they are the hidden gems of the raid. Tucked away in the corners and crevices of the instance, they hold valuable treasures. Guardians with an adventurous spirit can explore the labyrinthine paths, unravel hidden codes, and unlock these chests to claim the bounties.
Challenges are another exciting aspect of VotD carry services that we offer for sale at our site. They keep things fresh and exciting with a rotating weekly roster. One such challenge, "Swift Destruction," calls upon Guardians to synchronize their offense and bring down multiple formidable foes within a fleeting window. Thrilling! And there's more. Tackling these challenges on higher levels, like Legend or Master, raises the rewards. One can get their hands on the coveted Adept weapons that boast unique mods.
To summarize, Vow of the Disciple raid boosts is an adventurer's paradise. It has everything from must-have exotics to Legendary craftable weapons, secret chests, and adrenaline-pumping challenges. To upgrade your game to mythical levels, gather your allies, chalk out your strategy, and step into the immersive VotD carries. Power and glory await.
Five Simple Steps to get your D2 VotD Carry
Select the Vow of the Disciple raid carries: Browse through various services and pick the one that aligns with your goals in all encounters.
Tailor Your Raid Experience: Decide if you want to dive into the action with self-play (Sherpa) or let an expert take the wheel with the piloted option. Feel free to add extras like targeted loot or complete particular challenges to make the experience truly yours.
Proceed with your Order: Once you're set with customization, hit the "Add to Cart" button to buy your cost-effective Destiny 2 VotD boost.
Smooth Checkout: Click on the cart, review the details to ensure everything's in order, and fill out the needed info for the secure payment process. Rest assured; top-notch security is in place for your peace of mind.
Clear the Raid: Once your order arrives, you'll get a confirmation email. Soon after, a friendly team member will reach out to arrange the logistics - including scheduling and any essential details like account information for piloted options. Now, gear up and get excited to walk through the Vow of the Disciple raid!
shop
Choose the service you need and add it to the cart. If you have any questions - don't hesitate to ask our 24/7 support team
checkout
Follow the cart's instructions and pay securely with Paypal or with your Credit card!
process
Contact us in Discord, Skype, or Facebook messenger to confirm your order and start the service!
done
Once your service is completed, our manager will immediately inform you about it!
review
Your opinion matters! Share your experience with other customers and help us to improve!