Insidious Boost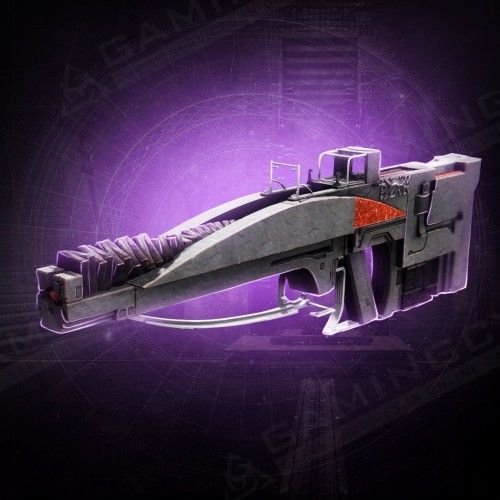 Boosting Schedule
Set the time when the booster may play your account with your manager. We can provide your whole carry while you're AFK without disturbing your usual gaming time!

24/7 support
Get a helpful human reply in ±15 seconds!

Hide My Boost
We've developed this unique software to protect you from bans and suspensions. It allows account sharing without flagging an account.

Secure Payments
You can pay securely with PayPal or your Credit Card via Stripe. All payments are covered with the customer protection system and money back guarantee!

Secure Web-site
SSL and HTTPS protocols are used for your 100% privacy & data safety
Introducing our exclusive offer allowing you to buy Insidious Boost, showcasing an exceptional Legendary Energy Pulse Rifle that now graces the live servers of Destiny 2 Lightfall. Unlock its unmatched potential through our premium carry services, meticulously completed by PRO D2 players. Their extensive mastery guarantees swift unlocking of any desired weapon – whether it's this legendary PR itself, its PvP or PvE God Roll, or specific perks combos. Our professional gamers will tirelessly farm the Insidious on your character, ensuring a seamless and gratifying journey.
Irrespective of your chosen gaming platform – be it PlayStation, PC, or Xbox – our services cater to all players, ensuring each individual can revel in the brilliance of our unparalleled support. Take your maximum from Destiny 2 with us today, immersing yourself in the sheer comfort of boosting and advancing your gameplay to levels that inspire awe.
Why You Should Buy D2 Insidious
The Aggressive Burst archetype, to which your Insidious purchase belongs, excels in delivering substantial damage in short bursts. This makes it effective for dealing with enemies at medium to long ranges. The high Impact and Range stats of Insidious contribute to its hard-hitting shots and decent reach. Its burst fire nature can be particularly advantageous in engagements where precision is crucial.
How to Get the Insidious?
Insidious can be acquired through the Vow of the Disciple raid introduced with the Witch Queen Expansion. Yet, this pulse rifle isn't available in every encounter. Notably, the Caretaker and Rhulk battles might drop it. Upon securing Insidious, additional rolls can be purchased following the raid's end. Additionally, with five Deepsight drops, the rifle can be crafted.
The Perks of the Insidious and the God Roll
Behold the Insidious Pulse Rifle, its base stats revealing its power:
Impact: 35
Range: 74
Stability: 60
Handling: 27
Reload Speed: 34
Rounds Per Minute: 450
Magazine: 40
The pursuit of the God Roll for the Insidious is a path guided by individual preferences and playstyles. For PvE and PvP, here are some recommended perk combinations:
The PvE god roll for Insidious includes the following perks:
Barrel:

Arrowhead Brake

Magazine:

Tactical Mag

Perk 1:

Rapid Hit or Demolitionist

Perk 2:

Adrenaline Junkie or One For All
Insidious in Destiny 2 offers many great rolls. Recoil down, stability up, choose your preference. Demolitionist/Adrenaline Junkie combo reloads, grants full Rampage on grenade kill, and boosts grenade energy for kills. Rapid Hit is awesome, One For All suits high-level encounters and pairs well with Stats For All. Dragonfly clears adds, procs One For All. Only three bad perks: Compulsive Reloader, Bait and Switch, Turnabout. Amazing pulse rifle with diverse rolls.
The PvP god roll for Insidious includes the following perks:
Barrel:

Arrowhead Brake

Magazine:

Accurized Rounds

Perk 1:

Rapid Hit

Perk 2:

Rampage
Insidious lacks some all-time Destiny 2 PVP perks, but that doesn't make it ineffective in that environment. Rapid Hit in the third column reduces Insidious's long reload time and enhances stability. Rampage, a dependable perk for chaining kills, offers more immediate benefits than Adrenaline Junkie. If you're focusing on grenades, a Demolitionist/Adrenaline Junkie build might suit you. Souldrinker, which restores health based on hits before reloading, pairs well with Rapid Hit to sustain you in the heat of battle.
What Makes the Insidious Worth The farm?
Farming the Insidious Pulse Rifle in Destiny 2 requires unwavering dedication, exceptional expertise, and substantial effort. However, not all players possess the privilege of having extra time or the necessary skills to conquer this arduous path. But worry not; Gamingcy's professional boosting services are available to help you.
Our services are provided by the best seasoned Destiny 2 sherpas who are adorned with intricate knowledge and exceptional prowess. They tirelessly undertake the Insidious Pulse Rifle farming on your behalf, presenting a comprehensive solution that enhances your gaming venture. Swift and completely secure. Whether you are a battle-hardened Guardian or a fresh initiate, the irresistible allure of unlocking the Legendary Insidious pulse rifle should never be underestimated.
Entrust Gamingcy with your aspirations and let us propel your Destiny 2 progress to the top. With our unwavering boosts, you will wield this extraordinary weapon with unwavering confidence, triumphantly asserting dominance in every battle. Embrace our expertise and embark on a transaction that will redefine your Destiny 2 experience!
ETA:
Average starting time: 1-3 hours
Average Execution time: 1-5 weeks
Rewards you will get:
Insidious

Legendary Energy Pulse Rifle;
Unique Armor and Weapon drops from the Vow of the Disciple raid;
Exp for your Season Pass and Artifact level.
Options available:
Random Roll

: a weapon with

random perk

combos.

Deepsight:

You will get a Deepsight version of weapon.

Requirements

: You should have this weapon or select option "I don't have this weapon in collection".

Unlock the crafting pattern:

You will get 5 Deepsight weapons and can craft Weapon God Roll with guaranteed perks.
Requirements:
1600+ Power Leve

l

The Witch Queen DLC

Recovery

(an experienced player will securely log into your account and do all the work for you)