Cataclysmic Boost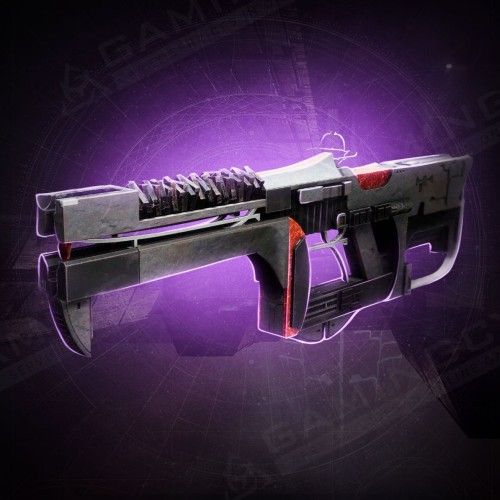 Boosting Schedule
Set the time when the booster may play your account with your manager. We can provide your whole carry while you're AFK without disturbing your usual gaming time!

24/7 support
Get a helpful human reply in ±15 seconds!

Hide My Boost
We've developed this unique software to protect you from bans and suspensions. It allows account sharing without flagging an account.

Secure Payments
You can pay securely with PayPal or your Credit Card via Stripe. All payments are covered with the customer protection system and money back guarantee!

Secure Web-site
SSL and HTTPS protocols are used for your 100% privacy & data safety
At this page of our D2 sector, you can buy the Cataclysmic boost, an extraordinary Legendary Power Linear Fusion Rifle. Unlocking this Destinh 2 legendary weapon or securing the highly sought-after God Roll can be a challenging task. That's where we come in. Our store offers exclusive carry services provided by skilled D2 players with extensive expertise and knowledge. Let our professionals efficiently acquire the Cataclysmic for you, ensuring a seamless experience.
No matter which gaming platform you prefer, whether it's PlayStation, PC, or Xbox, our services are tailored to cater to all players. Join us today and discover the convenience of boosting your Destiny 2 progress. With our help, you can take your gameplay to the next level and enjoy the benefits of our professional service.
Why buying the Cataclysmic is a must-have?
Purchasing the Cataclysmic linear fusion rifle offers excellent perks for managing ammo and one of the highest-damage perks that is easy to activate within its archetype. While linear fusion rifles were once the dominant choice in PvE activities, they have received slight adjustments that have reduced their overall effectiveness. However, they remain a viable option for dealing damage during critical phases. In PvP, these rifles serve as powerful heavy weapons capable of eliminating guardians with a single precision shot to the head.
How to Get the Cataclysmic?
The Cataclysmic weapon can be obtained in the Vow of Disciple raid, part of the Witch Queen Expansion in Destiny 2. It has a chance to drop from the first and second encounters of the raid, and once obtained for the first time, it can also drop from the two hidden chests. Each drop has a chance to include Deepsight Resonance, which can be extracted to unlock the crafting pattern for the weapon.
However, it's important to note that unlocking the Cataclysmic requires a significant amount of skill and patience. The drop rate for this weapon is not guaranteed, and obtaining the desired combination of perks or the sought-after God Roll may require multiple attempts. Luckily, Gamingcy offers the Cataclysmic boost as a solution to bypass the challenging grind and receive this legendary fusion rifle with your preferred perks. We provide a guarantee for our services, ensuring a cost-effective and efficient way for all kinds of Destiny 2 players to acquire this powerful weapon.
The Perks of the Cataclysmic and the God Roll
Cataclysmic is a legendary fusion rifle in Destiny 2 with the following base statistics:
Impact: 41
Range: 39
Stability: 48
Handling: 31
Reload Speed: 25
Charge Time: 533
Magazine: 6
These base stats can be boosted by the various perks and mods that the weapon can roll with.
PvE Cataclysmic God Roll:
Barrel

: Arrowhead Brake

Magazine

: Enhanced Battery

Perk 1

: Fourth Time's the Charm

Perk 2

: Bait and Switch

Origin Trait

: Souldrinker

Masterwork

: Charge Time

Mod

: Boss Spec
Mastering the intricate cadence of Bait and Switch may prove to be a hardcore challenge, but its allure lies in its departure from the conventional "stand and unload" routine that characterizes most DPS phases in Destiny 2. Armed with the coveted Fourth Time's the Charm, you gain the ability to unleash a barrage of shots before requiring a reload, granted your precision remains unwavering. On the other hand, should you wish to sidestep the complexities associated with Bait and Switch, the option to embrace Focused Fire presents itself, albeit at the cost of sacrificing the sheer magnitude of your damage output.
PvP Cataclysmic God Roll:
Barrel

: Arrowhead Brake

Magazine

: Accelerated Coils

Perk 1

: No Distractions

Perk 2

: Box Breathing

Origin Trait

: Souldrinker

Masterwork

: Charge Time

Mod

: Targeting Adjuster
Regrettably, when it comes to the Crucible, the Cataclysmic fails to elicit the same sense of awe. Although the prowess of Successful Warm-Up cannot be denied, allowing you to weave together a symphony of eliminations by hastening your charge time, the fourth column of perks offers meager prospects. Amidst this scarcity, High-Impact Reserves emerges as the sole dependable choice. In truth, superior linear fusion rifles await those seeking glory within the Crucible's hallowed battlegrounds.
What Makes the Cataclysmic Stand Out?
Unlocking the full potential of the Cataclysmic demands unwavering dedication, decent skill, and an unwavering pursuit of perfection. Its extraordinary power, boundless versatility, and the elusive pursuit of the God Roll bestow upon it an invaluable status in the hands of any Guardian. However, we acknowledge that not all players possess the luxury of time or the expertise to embark on this arduous odyssey. Enter Gamingcy's professional carry services, poised to bridge that very gap.
Our team comprises battle-tested Destiny 2 experts, equipped with intricate knowledge and exceptional prowess, ready to tirelessly embark on the Cataclysmic farming on your behalf. We offer a comprehensive solution that transcends gaming boundaries, elevating your experience to unprecedented heights. Whether you stand as a seasoned veteran, well-acquainted with the intricacies of Destiny 2, or as a fresh-faced initiate embarking on your maiden voyage, the Cataclysmic presents an opportunity too momentous to disregard.
Embrace Gamingcy as your trusted ally and allow us to shoulder the weight of your Destiny 2 journey, propelling you to new echelons of accomplishment. With our unwavering support, you can wield this exceptional weapon with unyielding confidence, emerging triumphant on the battlefield.
ETA:
Average starting time: 1-3 hours
Average Execution time: 1-5 weeks
Rewards you will get:
Cataclysmic

Legendary Power Linear Fusion Rifle

Vow of the Disciple

Raid completed.
Unique

Armor and Weapon

drops from the Vow of the Disciple raid
Exp for your Season Pass and Artifact level.
Options available:
Random Roll

: a weapon with

random perk

combos.

Deepsight:

You will get a Deepsight version of weapon.

Requirements

: You should have this weapon or select option "I don't have this weapon in collection".

Unlock the crafting pattern:

You will get 5 Deepsight weapons and can craft Weapon God Roll with guaranteed perks.
Requirements:
1530+ Power Leve

l

The Witch Queen DLC

Recovery

(an experienced player will securely log into your account and do all the work for you)