Deliverance Boost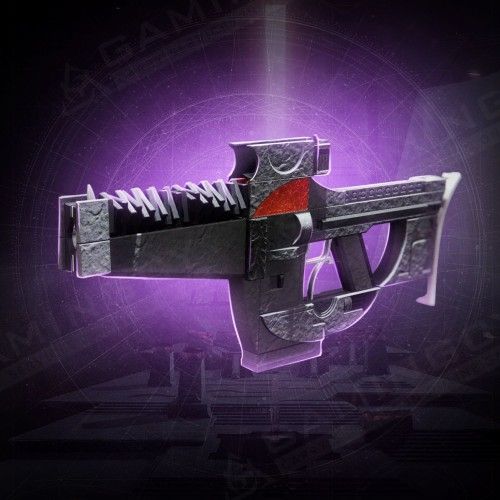 Boosting Schedule
Set the time when the booster may play your account with your manager. We can provide your whole carry while you're AFK without disturbing your usual gaming time!

24/7 support
Get a helpful human reply in ±15 seconds!

Hide My Boost
We've developed this unique software to protect you from bans and suspensions. It allows account sharing without flagging an account.

Secure Payments
You can pay securely with PayPal or your Credit Card via Stripe. All payments are covered with the customer protection system and money back guarantee!

Secure Web-site
SSL and HTTPS protocols are used for your 100% privacy & data safety
Take advantage of our exclusive offering and buy the Deliverance boost, an extraordinary Legendary Kinetic Fusion Rifle awaiting you in Destiny 2. Through our site, you gain access to unparalleled carry services provided by seasoned D2 players equipped with extensive expertise and knowledge, ensuring the efficient acquisition of any weapon. Whether you aim to unlock this legendary firearm, secure the highly coveted God Roll, or obtain specific perks, our professional gamers will expertly farm the Deliverance on your behalf, guaranteeing a seamless and satisfying experience.
Our services cater to players across all gaming platforms, including PlayStation, PC, and Xbox, ensuring that every Guardian can benefit from our exceptional assistance. Join us today and delve into the world of professional boosting and enrich your Destiny 2 progress with utmost convenience and efficiency.
Why buying the Deliverance is a must-have?
Unlocking the Deliverance possesses remarkable advantages that set it apart. With perks like Demolitionist and Chill Clip, it becomes an invaluable asset in PvE activities, offering strong utility and enhanced performance. Its Precision Frame design grants it a balanced range and swift charge times, making it a formidable contender in the Crucible, where precision and speed are paramount.
Unlocking Deliverance in Destiny 2 requires commitment, skill, and perfection pursuit. Its immense power and versatility, coupled with the coveted God Roll, make it crucial for any Guardian.
Whether you're a veteran or beginner, don't miss the opportunity to get the Deliverance. Trust in Gamingcy, and let us expand your Destiny 2 arsenal. With our help, take hold of this incredible weapon, dominate the battlefield, and radiate confidence.
How to Get the Deliverance?
Obtaining the Deliverance is no easy feat and demands a significant level of skill and unwavering patience. While there are chances to acquire it as a random drop from the first and third encounters of the Vow of the Disciple raid, additional opportunities lie hidden within secret chests scattered throughout. Alternatively, players can also acquire a standard, randomly rolled version of the weapon using Spoils of Conquest at the raid's final chest.
It's important to note that the drop rate of the Deliverance is far from guaranteed, and obtaining the desired combination of perks or the sought-after God Roll may require numerous attempts. Fortunately, Gamingcy offers the Deliverance boost, providing a solution to bypass the challenging grind and obtain this legendary fusion rifle with your preferred perks. Our services come with a guarantee, and our team of experts is dedicated to tailoring the experience to cater to the needs of all Destiny 2 players. With Gamingcy, you can take a cost-effective and efficient path towards acquiring this exceptional weapon.
The Perks of the Deliverance and the God Roll
Deliverance is a legendary fusion rifle in Destiny 2 with the following base statistics:
Impact: 80
Range: 66
Stability: 57
Handling: 39
Reload Speed: 41
Charge Time: 740
Magazine: 27
These base stats can be boosted by the various perks and mods that the weapon can roll with.
Deliverance PvE God Roll:
Barrel

: Corkscrew Rifling

Magazine

: Accelerated Coils

Perk 1:

Demolitionist

Perk 2:

Chill Clip / Adrenaline Junkie

Mod

: Spec Mod
The Demolitionist perk perfectly complements our other options, namely Adrenaline Junkie or Chill Clip. Adrenaline Junkie provides a damage boost that scales with kills from both the weapon and grenades. With Demolitionist granting grenade energy, this creates a fantastic feedback loop where our damage continually increases through grenade kills, effectively reducing the cooldown of this ability.
Deliverance PvP God Roll:
Barrel

: Chambered Compensator

Magazine

: Particle Repeater

Perk 1

: Perpetual Motion (Enhanced)

Perk 2

: Tap the Trigger (Enhanced)

Mod

: Icarus
In PvP, extending your effective range is paramount, especially considering the prevalence of shotguns. Consequently, our choice of barrel and magazine is solely focused on maximizing range. Hammer-Forged Rifling provides a substantial +9 range boost, while Projection Fuse grants an impressive additional +9 range. It may be premature to declare it as the definitive meta Fusion Rifle, but the capability to nearly maximize the range stat undeniably propels it to the forefront of its class.
ETA:
Average starting time: 1-3 hours
Average Execution time: 1-5 weeks
Rewards you will get:
Deliverance

Legendary Kinetic Fusion Rifle
Unique Armor and Weapon drops from the Vow of the Disciple raid
Exp for your Season Pass and Artifact level.
Options available:
Random Roll

: a weapon with

random perk

combos.

Deepsight:

You will get a Deepsight version of weapon.

Requirements

: You should have this weapon or select option "I don't have this weapon in collection".

Unlock the crafting pattern:

You will get 5 Deepsight weapons and can craft Weapon God Roll with guaranteed perks.
Requirements:
1600+ Power Leve

l

The Witch Queen DLC

Recovery:

an experienced player will securely log into your account and do all the work for you.