Crucible Glory Boosting


Explore Gamingcy's Crucible Glory boosting in Destiny 2 Lightfall. Win the most challenging matches alongside our expert sherpas, and get the most coveted rewards, ranks, weapons, and gear fast and hassle-free. We extend our services across all the popular D2 platforms: PlayStation, PC, and Xbox, aiming to make your gameplay efficient and enjoyable. Buy Destiny 2 Glory boost, and start dominating this super-hardcore PvP mode tonight!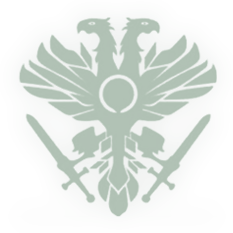 Comprehensive help with the Crucible: turn-key farming of ranks, weapons & armor!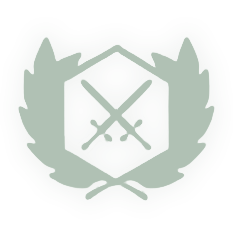 Dominate the Crucible with our professional PvP players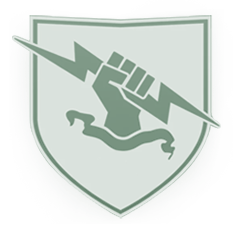 24/7 support: ask any questions & get replied in ± 15 seconds!
Welcome to Gamingcy: you will discover numerous Destiny 2 Glory carry services for sale at our site. We provide comprehensive boosts in all kinds of Permanent & Weekly playlists and Special events. Each offering is meticulously done by our veteran D2 sherpas, well-versed in providing Crucible carry of all ranks. Soar to unprecedented heights in the game universe with Gamingcy's help!
Destiny 2 Glory Boost by Gamingcy:
Win the hardest matches with PRO gamers!
Gamingcy's D2 Crucible Glory boost is your express ticket to achieving high Glory ranks without investing excessive time and energy. Our team of professional sherpas, with their unparalleled skills and experience, will ensure that you soar through the ranks quickly and efficiently. But let's start from the beginning.
The Crucible is Destiny 2 Lightfall's dedicated PvP environment where Guardians compete against each other rather than AI enemies. Overseen by Lord Shaxx and Lord Saladin, it is a proving ground where Guardians can test their skills, tactics, and teamwork against other players. It's a playlist where individual skill intertwines with strategic fireteam cooperation, offering thrilling combat scenarios.
How Does the Crucible Glory Boost Work?
Crucible Glory boosts imply professional help with climbing up a ranking system specific to Destiny 2's Competitive playlist. This system is similar to traditional online competitive games' ranked modes, allowing players to earn points and climb the ranks based on match performance.
Earning Glory Points:

The primary way to farm Glory is by winning matches in the Competitive playlist. The amount of Glory gained from a win depends on your current rank and win streak. A win streak is achieved by winning multiple matches in a row, up to a maximum of five. Each successive win during a streak earns more Glory than the last.

Losing Glory Points:

Conversely, losing a match in the Competitive playlist results in losing Glory points. However, the points lost will never be more than those gained from a single win.

Rank Tiers and Divisions:

Crucible Glory ranks are divided into several tiers, each with its own divisions. Starting from Guardian, you progress through Brave, Heroic, Fabled, Mythic, and Legend. Each level except Legend has three divisions: I, II, and III. Moving through a division requires a set amount of Glory points.

Loss Streaks and Protection:

Just as winning streaks increase Glory gains, losing streaks increase losses up to a cap. However, Bungie has implemented some measures to soften the blow of losing. Players below the Fabled rank are protected from losing streaks, meaning losses won't increase subsequent penalties. Moreover, you cannot lose Glory at rank floors (when you first progress to a new rank) up to Fabled.

Seasonal Resets:

At the end of each competitive season, Glory ranks are reset, and players must begin their climb anew. This keeps the competition fresh and offers a regular opportunity for players to reassess their strategies and goals.

Rewards

: As you climb the ranks, you'll unlock various rewards. Certain weapons and other items are tied to reaching specific Glory ranks. For example, the coveted Luna's Howl and Not Forgotten hand cannons are tied to particular achievements.
By offering a more intense, skill-based competitive experience, the Crucible Glory system provides an extra layer of depth and challenge for Destiny 2 Lightfall players looking for serious PvP action. The more you win, the higher you climb, and the greater the rewards you'll reap.
Completing Crucible effectively, even with our carries, requires a blend of skill, strategy, and teamwork. Here are some general tips to enhance your performance:
Learn the Maps:

Familiarity with the various map layouts will give you an edge in predicting enemy movements and strategizing your approach.

Play to the Mode:

Understand the objectives of your game mode and adapt your tactics accordingly.

Teamwork

: Even in a chaos-filled battlefield, coordination and communication with your fire team can turn the tide in your favor.

Loadout Selection:

Different maps and game modes may require different weapon and ability setups. Experiment to find the most effective loadouts for each situation.
Destiny 2 Glory Carry: Your Account Safety Matters!
Venturing into the competitive landscape of Crucible is a thrill-filled experience that becomes even more rewarding with our Destiny 2 Glory carries. But at Gamingcy, we don't just strive to make your progress through the ranks more streamlined. We are also committed to safeguarding your account throughout the process.
Our first and foremost priority is ensuring the integrity and security of your account during the carry. We understand how crucial your in-game progress, hard-earned gear, and coveted achievements are, so we utilize the highest security measures to maintain their safety. The thought of account compromises can be nerve-racking, but with Gamingcy's Glory Carry, such worries become obsolete.
Our seasoned sherpas handle your account with the utmost respect, maintaining strict confidentiality regarding your account details. They never access personal messages or any other non-relevant features of your account. Furthermore, our sherpas employ VPNs matching your geographical location to prevent suspicious activity flags, safeguarding your account from potential security breaches. One more solution is the exclusive Hide-My-Boost system that allows us to connect from your IP address.
Additionally, Gamingcy operates under a strict no-cheat policy. Every victory, every rank ascended, and every reward unlocked results from skillful gameplay and strategic mastery of our professional players. We abstain from using prohibited software, exploits, or hacks that could risk your account's standing with Bungie's terms of service.
We believe that your pursuit of Glory shouldn't come at the expense of your account's security. With Gamingcy, you can enjoy a worry-free boosting experience, focusing solely on the exciting journey toward top Glory ranks. Let us handle the competitive grind while you sit back and watch your Guardian ascend to new PvP heights, confident in the safety and integrity of your account. Gamingcy's Destiny 2 Crucible carries are a secure gateway to your competitive victories!
Our reviews
9/3/2023
So far so good hooked it up with a 1...
So far so good hooked it up with a 10% off and stellar customer service so far it everything keeps going good coming back to change to a 5
9/19/2022
Great crew and easy to work with....
Great crew and easy to work with. Outstanding performance with no issues. I will be using their services again.
10/3/2022
Great run very understanding...
Great run very understanding
10/3/2022
Incredibly professional
Very efficient and friend. Highly recommend.
10/2/2022
My booster was awesome
My booster was awesome. Unfortunately I kept dying within the first few minutes. But non the less he or she was amazing
9/13/2022
Excellent Communication
Excellent communication and results. I learned a lot along the way
10/2/2022
Super clean and quick
Super clean and quick. I recommend it. 5/5 service
8/28/2022
Fast service and good support...
Fast service and good support
9/20/2022
I just use their pvp arena service (...
I just use their pvp arena service ( self-played ), man their player is so good. The entire arena experience is super flawless, yes real multi-gladiator skill. ...
10/2/2022
Excellent service!
I was a little apprehensive about purchasing at first but I'm so glad I did! The experience was so easy and Im super happy! 100% recommend! :D
9/22/2022
Fated normal
Quick, on time. Very well done service!
4/15/2023
Perfect Service very fast thanks a l...
Perfect Service very fast thanks a lot
8/17/2022
To be honest...
To be honest, I was disappointed by receiving only two items on a heroic run. Perhaps I misunderstood, but I thought that more was promised; I will re-visit the...
8/12/2022
fast, cheap, fun
fast and friendly runs, easy to book. thank you :)
4/11/2023
I recently used Gamingcy World of…...
I recently used Gamingcy World of Warcraft boosting service and was blown away by the experience. The customer service was excellent, and the boosters were extr...
9/11/2023
100% recommend
Easy, cheap and efficient. No problems and boost went smoothly!
6/24/2023
You guys/girls rock!!
You guys/girls rock!!! This is the second run I have done and it's always been smooth
8/16/2022
everything worked great
everything worked great. very nice support :)
9/8/2022
Super nice boosted run!
Super nice boosted run! Everything went very well and quickly. I recommend ;)
8/23/2022
easy and quick
easy and quick
Crucible Glory Rank boosting:
All you need to know
Destiny 2 Glory boosting through various ranks is meant to turbo-charge a customer's skill and dedication in The Crucible. With us, your progress can go many times faster than solo. These ranks are a progression system for competitive gameplay in Destiny 2 Lightfall, primarily associated with the Competitive playlist.
You can achieve seven Glory Ranks, each with unique progression and rewards. Here's a rundown of them:
Guardian

: This is the first rank players achieve in the Glory system. It's a starting point for all participants and sets the stage for further progression.

Brave

: The next rank up from Guardian, players earn this rank after accumulating a certain amount of Glory points. At this stage, players start to face stiffer competition.

Heroic

: This is the mid-tier rank and signifies that a player understands the Crucible's mechanics and strategies. The competition starts to heat up significantly at this level.

Fabled

: Achieving the Fabled rank means a player can more than hold their own in The Crucible. This rank typically separates casual players from the more dedicated ones.

Mythic

: Mythic rank is a sign that a player is a severe contender in The Crucible. At this rank, matches become more challenging, with only the most skilled players reaching this level.

Legend

: This is the highest Glory rank and signifies the pinnacle of Crucible carry. Only the best players reach it, requiring consistent high-level play and significant time investment.

Unbroken

: This is a unique title granted to players who reach Legend rank in three different seasons. It's a testament to the player's skills and dedication to The Crucible.
Each rank has unique rewards, including special weapons and armor, which become more powerful and unique as you climb the ladder. The Glory system is designed to be challenging and rewarding, giving players a reason to keep improving and striving for that next rank. You can become a true legend in The Crucible with dedication, strategy, and our D2 Glory Ranks boost.
Five Strong Reasons To Buy Destiny 2 Glory Boosting Now
Professional Sherpas at Your Service: Our team comprises seasoned Destiny 2 players who possess the knowledge, skills, and strategy to swiftly guide you through the Glory ranks. Their expertise ensures that your Guardian is always in competent hands.
Time-Efficiency: The competitive ladder in Destiny 2's Crucible can be a lengthy and demanding climb. Our Glory carries save you significant time, allowing you to enjoy the higher echelons of competitive play without the grind.
Access to Exclusive Rewards: Higher Glory ranks bring unique, powerful gear and coveted weapons within your grasp. By availing of our boosting service, you expedite your journey to acquiring these exclusive rewards.
Enhanced Gaming Experience: Boosting lets you bypass the repetitive grind and frustration of potential loss streaks, focusing instead on the thrill of top-tier competitive play. Our service significantly enhances your Destiny 2 experience by removing the tedious aspects of rank progression.
Security and Privacy: Gamingcy places utmost importance on the security of your account. We employ robust measures to protect your account and ensure its privacy, allowing you to avail of our services with complete peace of mind.
easy
Number ONE goal of our team is to make your time spent with us hassle-free and enjoyable
fast
We value your time and perfectly understand how important it is to get your boost right away!
effective
We know everything about online gaming. All of our 2067 boosters are members of top world guilds since early game expansions
safe
Secure Paypal payments;
Verified Trustpilot reviews;
Exclusive Hide My Boost system;
SSL and Https protocols for your 100% privacy and data safety.
Destiny 2 Crucible Boosting:
Farm Amazing Rewards with us!
Experience the thrill of unlocking some of the most sought-after treasures in Destiny 2 with Gamingcy's Crucible boost. Whether you're coveting a coveted weapon, an elusive piece of gear, or even that dazzling emblem that's become the talk of the Tower, we've got you covered.
Harnessing the power of our seasoned sherpas, we ensure a smooth and efficient journey through the intricate labyrinths of The Crucible, thereby unlocking the rewards you desire. Our professional players are adept at navigating any PvP challenges, ensuring that each match played is a step closer to your desired loot.
With Gamingcy's Destiny 2 Crucible boost, you won't just be watching your inventory expand with new, powerful exotics - you'll be participating in a remarkable gaming adventure. Our sherpas understand the importance of winning and ensuring that the experience is fun and enriching. They combine strategy with skill, creating exciting gameplay moments as memorable as the rewards you aim for.
It is not just about fast-tracking your path to glittering loot. By choosing Gamingcy's Crucible Glory Rank boost, you're opting for a service that values your time, gameplay experience, and, most importantly, your Guardian's might. Let us help you farm those amazing rewards in style, with efficiency and skill that complements your gaming prowess. Dive into the Crucible with us, and dominate the most challenging content in this game!
Five Simple Steps To Buy Destiny 2 Crucible Carry
Visit Gamingcy's Website: Begin your journey by navigating to our official site, Gamingcy. Please browse our services until you find the Destiny 2 Crucible carry page.
Select Your Crucible Carry Package:/b> Explore the various services available. Select the one that aligns with your specific goals and needs, whether it's to advance through Glory ranks or secure a particular weapon or gear piece.
Customize Your Order:/b> After selecting your desired offering, specify any additional preferences, such as the platform (PC, PlayStation, or Xbox) and whether you want a self-played or acc-shared boost.
Proceed to Checkout:/b> Review your order details to ensure they are correct. Then, proceed to the secure checkout page to finalize your purchase. We accept various payment methods for your convenience.
Wait for Order Confirmation and Start of Service:/b> After your payment has been processed, you will receive an order confirmation via email. Shortly after that, our professional sherpas will start working on your order. You can sit back, relax, and look forward to the phenomenal results!
shop
Choose the service you need and add it to the cart. If you have any questions - don't hesitate to ask our 24/7 support team
checkout
Follow the cart's instructions and pay securely with Paypal or with your Credit card!
process
Contact us in Discord, Skype, or Facebook messenger to confirm your order and start the service!
done
Once your service is completed, our manager will immediately inform you about it!
review
Your opinion matters! Share your experience with other customers and help us to improve!