Festival of the Lost 2023
Unearth Your Guardian's Power with Gamingcy's 2023 Festival of the Lost Boosting Services in Destiny 2: Lightfall. Conquer the most demanding weekly and daily bounties and challenges, and seize the most potent rewards with our expert sherpas, including new costumes, emblems, and top-tier weapons. Every popular D2 platform is catered to: PlayStation, PC, and Xbox. Buy the Festival of the Lost boost now, and reign supreme in this haunting Halloween-related event with us!
Discover safe & effective help with Festival of the Lost here!
HideMyBoost system for your 100% privacy & security
We can play while you're afk, not interrupting your habitual gaming time.
Find a selection of Destiny 2 Festival of the Lost carry services within our dedicated site section. Tailored to enhance your gameplay, each offering is designed to meet various event challenges and unlock time-limited rewards. Expert D2 sherpas handle all boosts, ensuring swift and efficient progress. Master the 2023 Festival's mysteries with Gamingcy!
Festival of the Lost Boost by Gamingcy: An Unmatched Advantage
On this page of our site, you will discover a professional Festival of the Lost boost meant to help you take the maximum from this time-limited 2023 D2 Halloween event.
The world of online gaming is ever-evolving, offering players challenges and narratives that are engaging and demanding. The Destiny 2 Festival of the Lost stands out among such events, presenting a unique blend of thrilling dailly bounties and immersive storylines. The 2023 edition of this event is set to be a roller-coaster of emotions, filled with rare rewards, challenges, and memories to be made. But diving into such an event can be overwhelming for some Guardians. That's where Gamingcy, a top-tier professional boosting service, steps in, ready to amplify your gameplay and ensure you harness the Festival's full potential.
A Glimpse into the Festival of the Lost 2023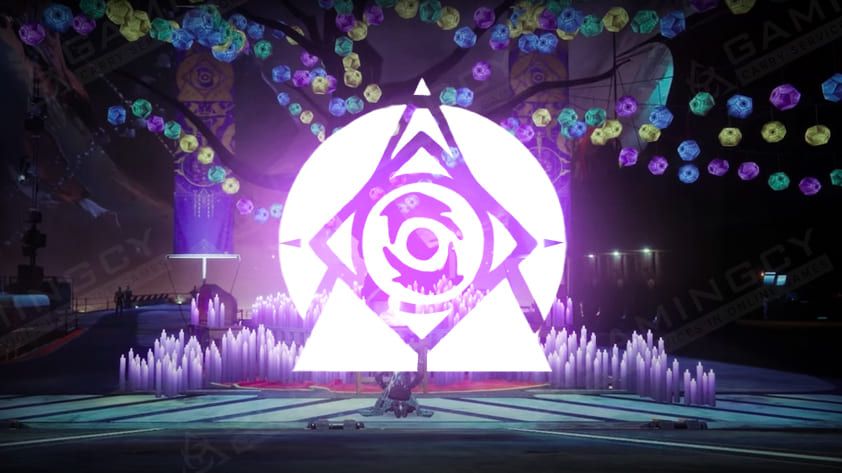 Before exploring the benefits of Gamingcy, let's highlight what this year's Festival brings to the table.
Event Overview:

Festival of the Lost is an annual October event with a Halloween vibe. It differentiates itself by offering an exclusive activity each year. Previously featuring the Haunted Forest, the main event is the Haunted Lost Sectors. This year, Bungie introduces Legend Haunted Lost Sectors, enhancing the gameplay.

Event Schedule:




Start Date

: Tuesday, October 17, 2023, 9 AM PDT

End Date

: Tuesday, October 31, 2023, 9 AM PDT

Duration

: 3 weeks

Eerie Engrams

: Introduced this year are the Eerie Engrams. Players can use them instantly for treats or as currency for Hocus Focusing. To obtain these engrams, players must complete Haunted Sectors. Legend-level Haunted Sectors have a higher chance of dropping these engrams.

Hocus Focusing:

This feature allows players to obtain Exotic armor with four focusing categories. Alongside this is the Legendary Weapons Eerie Engram focusing. To engage in focusing, players will need Candy currency and an Eerie Engram. The event presents an opportune time for players to farm for exotic armor pieces or Legendary Festival weapons.

Cosmetics:

As with previous years, the Festival will offer spooky-themed cosmetics. The method of acquiring these is not yet clear but might involve Silver or Bright Dust as currency. Bungie has provided a sneak peek of the armor set for this event, hinting at an Arachnid theme for 2023's cosmetics.
Our reviews
5/29/2023
Was a fast clean run. friendly fast ...
was very fast. no wipes. friendly group. friendly service. perfect webside
10/3/2022
Great run very understanding...
Great run very understanding
9/16/2022
Team was great
Team was great, got it done in just a couple hours and they even gave me a little coaching.
10/2/2022
Very helpful
Very helpful, very trusting very fast. Would use again 100%
9/1/2022
Super happy
Super happy. Thanks for the run. So quick. Thought it would take a long time but was there in just over an hour from 1350. I'm norammly maxed at 1550 player in...
9/11/2022
top killing machine in arenas...
top killing machine in arenas
8/31/2022
It was swift and profetional...
It was swift and profetional. I enyojed the service. The guys really pulled through. They could be more talkative though ;p but it wasn't an issue. I understand...
9/8/2022
Super nice boosted run!
Super nice boosted run! Everything went very well and quickly. I recommend ;)
9/18/2022
Quick and easy
Quick and easy
9/13/2022
heroic full run
The team is very quick and effective with the boost and waste no time.
8/30/2022
Great fast service!
Great fast service!
9/11/2022
Great Service, Fun Dun
Great and fun run! Was very easy and fun to do! Was barely 15 minutes, would highly recommend!
9/30/2022
Was nervous about this
Was nervous about this, and now I know I shouldn't have been. 10/10 all across the board. Absolutely no complaints. Don't hesitate to give this a go!
9/3/2022
Great service Quick and very nice…...
Great service Quick and very nice people tuaght me little bit to so overall 5star great service and good price to
9/4/2022
Rank 1 PVP Players, FORREAL...
Most of my friends don't play anymore and LFG is just a joke. Started my journey with them at 1600 and in 1 hour got to 1950. Absolutely amazing players, made m...
10/1/2022
great runs
fast and affordable runs. wish getting the group together was faster but will not complain. very good
9/25/2022
It was a great experience...
It was a great experience! The only thing that could be better is their prices. Everything is super efficient and fast, and they're reliable and trustworthy :)
9/13/2022
great run i hope to do it again next...
great run i hope to do it again next week
8/28/2022
Fast service and good support...
Fast service and good support
9/11/2022
Best experience I have had as of yet...
Best experience I have had as of yet. Amazing group, and friendly and got the job done
Boost your Festival of the Lost 2023 Experience with Gamingcy!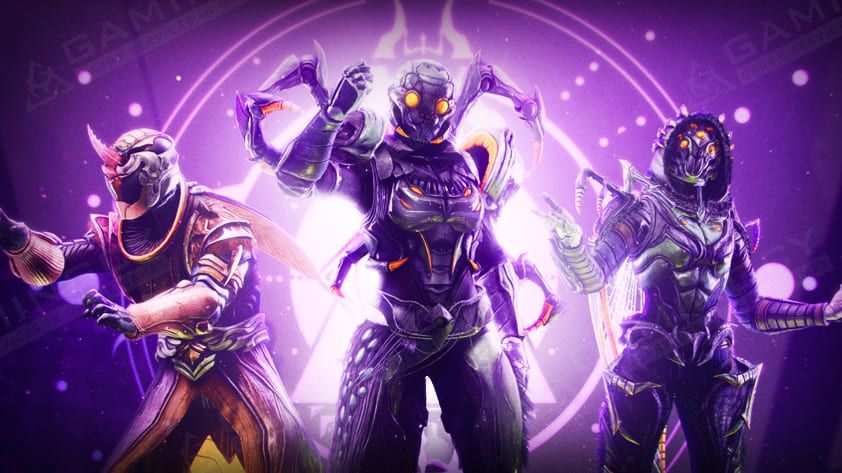 Now, diving into the FotL might seem daunting for some. The intricacies of the event, coupled with the race against time, can be overwhelming. That's where Gamingcy's boost becomes an invaluable ally.
Masterful Guidance:

Think of Gamingcy's Festival of the Lost carry as having a seasoned Destiny 2 sherpa by your side. Our expertise ensures that you easily navigate the Festival's challenges, be it the Haunted Sectors or the engram hunt.

Tailored Solutions for Varied Gameplay

: Embracing the principles of perplexity and burstiness, Gamingcy's services are not monolithic. They offer varied solutions, from intense combat to cunning gameplay tactics, ensuring a rich and diverse D2 Lightfall experience.

Time-Efficient Progress

: In the vast world of Destiny 2, time is of the essence. With Gamingcy's boost, you're ensured rapid progress without compromising on the quality of the experience.
Festival of the Lost Rewards 2023
The Festival is not just about the activities but also about the exclusive loot. Players are encouraged to dive in, experience the new challenges, and reap the rewards before the event concludes.
Armor Sets

: The event is known for its distinct armor sets, which are often the most coveted rewards.

Exclusive Weapons

: This year includes:


Heavy

Acosmic

Grenade Launcher
Primary

Horror Story

Auto Rifle
Energy

Jurassic Green

Pulse Rifle
Energy

Mechabre

Sniper Rifle
There's also a unique

Memento

, potentially acquired via an Eerie Engram.

Eerie Engrams

: These special engrams serve dual purposes. They can be opened for treats or used as a currency for Hocus Focusing. Players have higher chances of obtaining these engrams from Legend Haunted Sectors. They also provide a means to unlock Exotic armor with four focusing categories and to focus on Legendary Weapons.
Four Solid Reasons to Opt for Destiny 2 Festival of the Lost Carry
Choosing our Festival of the Lost carry ensures you dive deep into unparalleled expertise and top-tier service quality in D2 Lightfall.
Consistent Excellence: Since 2014, our platform has set high standards in the gaming community, with over 200k successful boosts under our belt.
Customize to Your Liking: We prioritize your time, ensuring our Festival of the Lost services aligns perfectly with your personal schedule.
Team of 289+ Expert Sherpas: Our extensive squad of seasoned players is ready to tackle your requests with precision and efficiency.
Instant Support on Standby: Our dedicated team, available 24/7, jumps into action swiftly to address any concerns or queries. Experience our Festival of the Lost boosting in Lightfall, and you'll understand why so many players trust our expertise.
With Gamingcy, you're securing more than just a carry - you're initiating a memorable gaming experience where your achievements and satisfaction take center stage. Let's face the eerie challenges of Destiny 2's Festival of the Lost together!
easy
Number ONE goal of our team is to make your time spent with us hassle-free and enjoyable
fast
We value your time and perfectly understand how important it is to get your boost right away!
effective
We know everything about online gaming. All of our 2067 boosters are members of top world guilds since early game expansions
safe
Secure Paypal payments;
Verified Trustpilot reviews;
Exclusive Hide My Boost system;
SSL and Https protocols for your 100% privacy and data safety.
In Conclusion
The Destiny 2 Festival of the Lost 2023 is not just an event; it's a narrative, a challenge, and a bright Halloween celebration woven into the detailed fabric of the game. While the FotL promises an array of adventures, not every Guardian might have the tools or the time to explore them all. Gamingcy's boosting service promises a guaranteed advancement and an enriched gaming journey. Our expertise, commitment to diversity in gameplay, and passion for Destiny 2 ensure that every player experiences this time-limited event with exclusive rewards in all its glory. So, as the festival beckons, let Gamingcy be your guiding star, leading you to new armor sets and weapons, and experiences unparalleled. Dive deep, Guardian, for the FotL 2023 awaits!
Five Simple Steps to Buy Festival of the Lost Boost 2023
Dive into Gamingcy's Digital Showcase: Visit our online store. Seek out the specific D2 category tailored for Festival of the Lost.
Handpick Your Boost: Within the Festival of the Lost service section, many diverse packages await your exploration. Choose the service you need and proceed to the next steps.
Advance to Secure Checkout: Having pinpointed your desired carry, forge ahead to the checkout phase. At Gamingcy, we treasure your confidentiality, ensuring your particulars remain inviolable and are never traded with external entities.
Finalize Your Payment: After inscribing the indispensable data, cherry-pick your favored payment method. Gamingcy accommodates an array of transactional systems, spanning from the traditional credit and debit pathways to cryptocurrencies, empowering you with a breadth of choice.
Repose & Enjoy Your Boost: After the payment, your role transitions to that of a relaxed observer. Our adept sherpas spring into their mission, delving into the Festival of the Lost on your Guardian. You'll receive timely communiques when your carry is in progress and be informed in Discord once the coveted rewards nestle within your character.
shop
Choose the service you need and add it to the cart. If you have any questions - don't hesitate to ask our 24/7 support team
checkout
Follow the cart's instructions and pay securely with Paypal or with your Credit card!
process
Contact us in Discord, Skype, or Facebook messenger to confirm your order and start the service!
done
Once your service is completed, our manager will immediately inform you about it!
review
Your opinion matters! Share your experience with other customers and help us to improve!